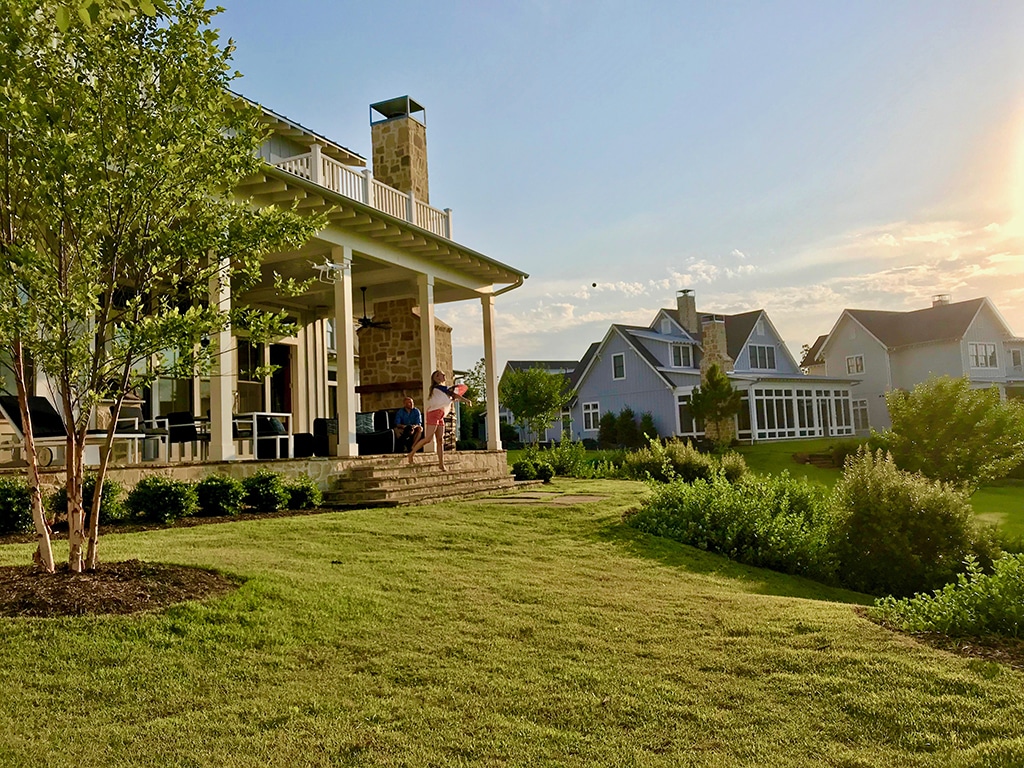 Architect and interior designer John Boyd of John Boyd & Associates has been at Long Cove since the early days working with the development team. John specializes in designing luxury second homes and has an innate sense of what features in a home make it right for families, fun, and entertaining. John is at the top of Long Cove's A-list architects and his repertoire is surprisingly broad, from Low Country Cottages to Modern Farmhouses to Contemporary. He's also the man behind several landmark Long Cove buildings, such as the Henderson Bay Townhomes, Toy Barn, and Lake Club. We caught up with John to chat about his legacy at Long Cove, second-home trends, and lake house designs.
What are your signature design elements?
When I was growing up, my grandmother had a Victorian house with 12-foot ceilings and large windows. I remember the light flooding in through those windows. Now, all my windows are at least 10-feet tall. It fills the rooms with light.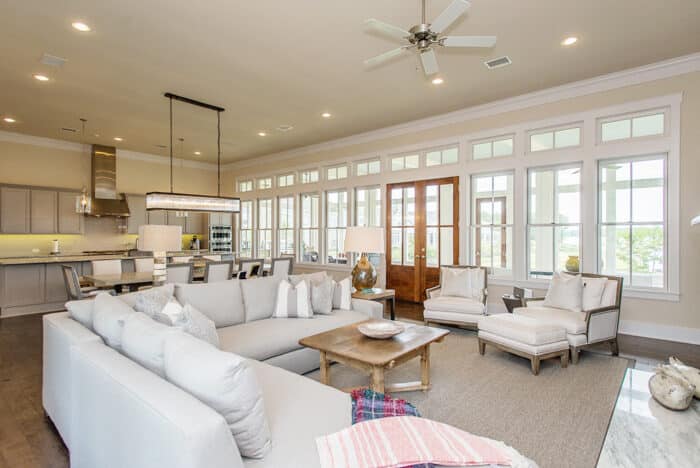 Do you enjoy collaborating with homeowners?
Absolutely! The concepts for the houses usually come from the clients. We look over their favorite designs and talk about their ideas. This helps us to understand what's going to be ideal for each family. Often, we take the architecture they like and customize the floorplan based on their needs. Most designs are a hybrid, blending elements of transitional and iconic architecture.
You specialize in second homes. How has the lake home evolved over the years?
When we first started, more homes were in a low-country style. Now, people are gravitating to a more contemporary design. Interiors have evolved from darker finishes to bright whites and greys. Bars have completely changed, too. Today people like a bar that you can walk up to—and not into. They also like to serve to the porch, as opposed to the great room.
What features do you recommend clients consider for a second home?
We started installing commercial ice machines into the utility room, which is really great for people who have boats. Laundry and pantry areas are where homeowners usually offload their cars, so we design those spaces to make that process as easy as possible. Closets aren't always large, so we recommend installing shelves that allow you to see everything and chests that you can rest suitcases on. We always discuss bunk room options, too. We have a variety of designs, depending on a client's entertaining plans—whether they plan to host families, adults, or children.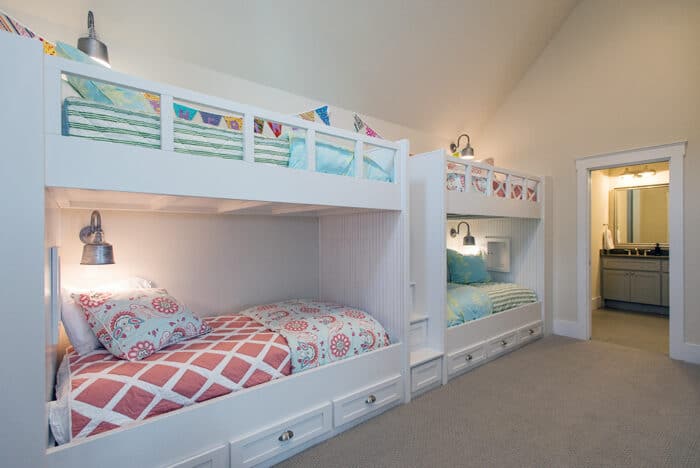 What are the emerging trends in lake homes?
More people are asking for a small desk area or home office that can be closed off for video calls. Back or prep kitchens are a new trend, too. The design varies. One client wanted a back kitchen as storage space. Another opted for a true back kitchen that could be used for food prep. Dishwashers typically go in the back kitchen, so the island can be used for serving and entertaining. It's all about functionality.