One hello-waving community. A variety of neighborhoods, each with their own charms.
Knowing your neighbors, their kids and even their extended families is really a thing here. There are a lot of reasons why. It starts with how the homes are laid out – enough space for privacy, but close enough to yell good morning from your porch.
We visited friendly, beachy neighborhoods around the country and when we found things we loved, we made them ours too. Green spaces that brought people together. Golf carts versus cars. No fences. Docks that belong to everyone. Hiking and biking paths that connect everything. And year-round events that become memory makers for families and friends.
Eastport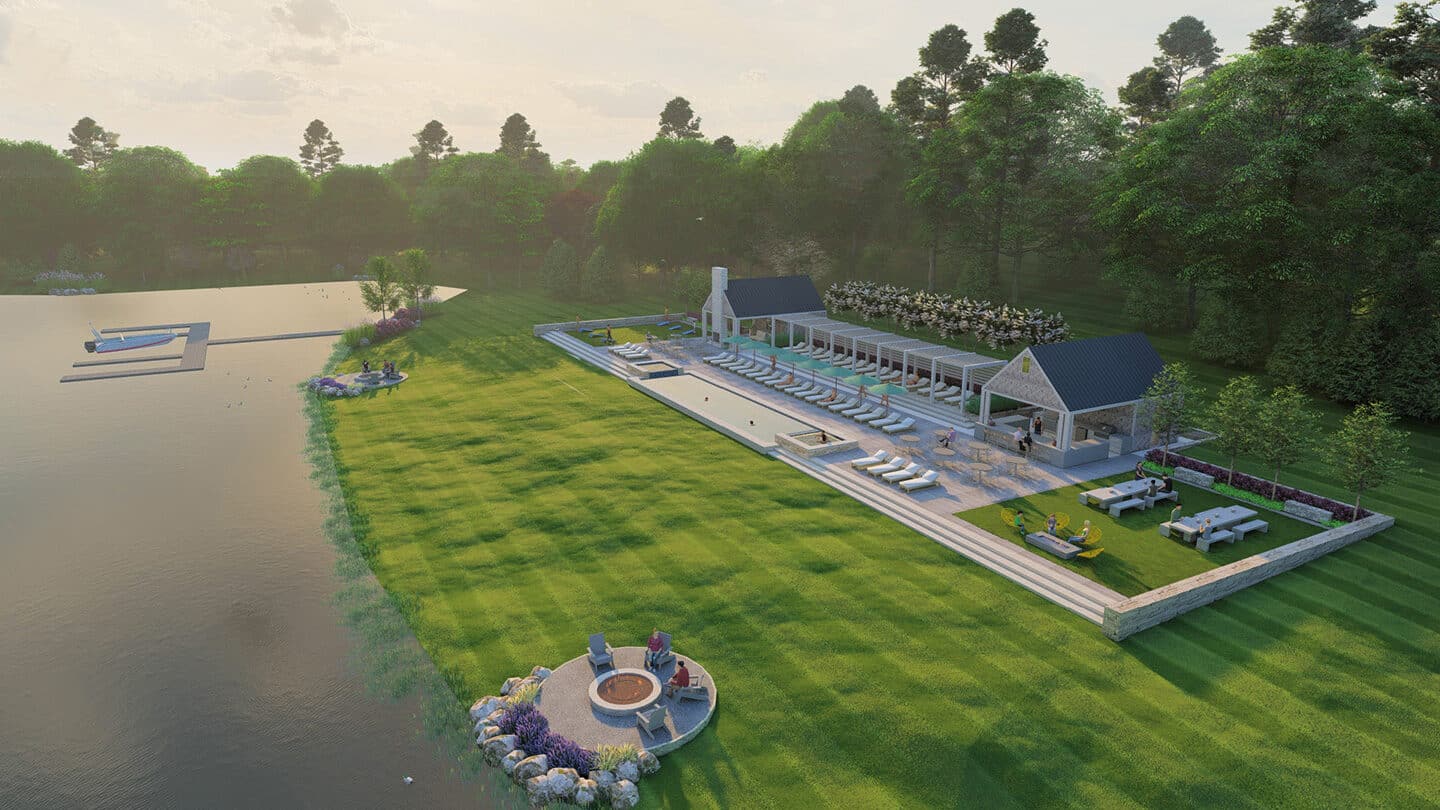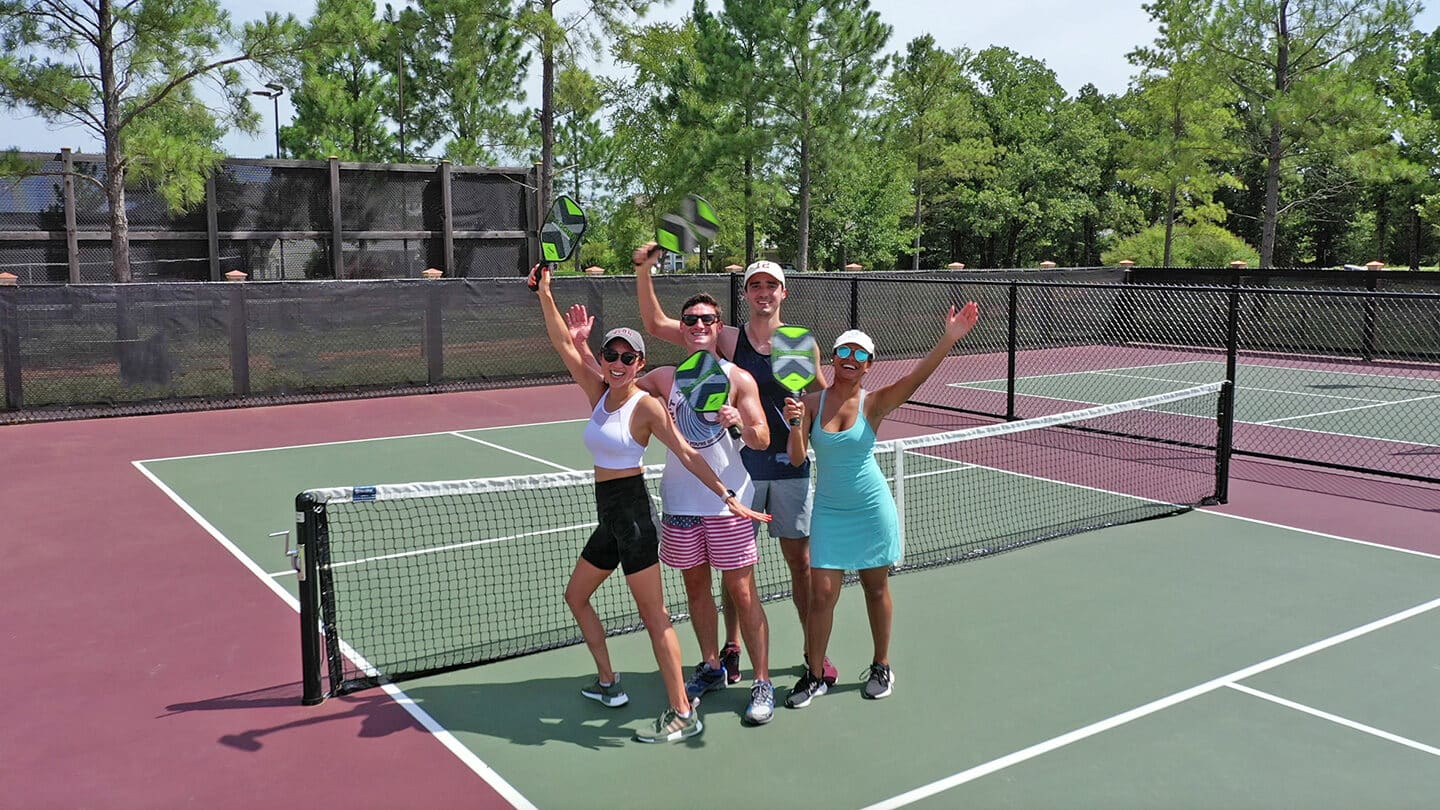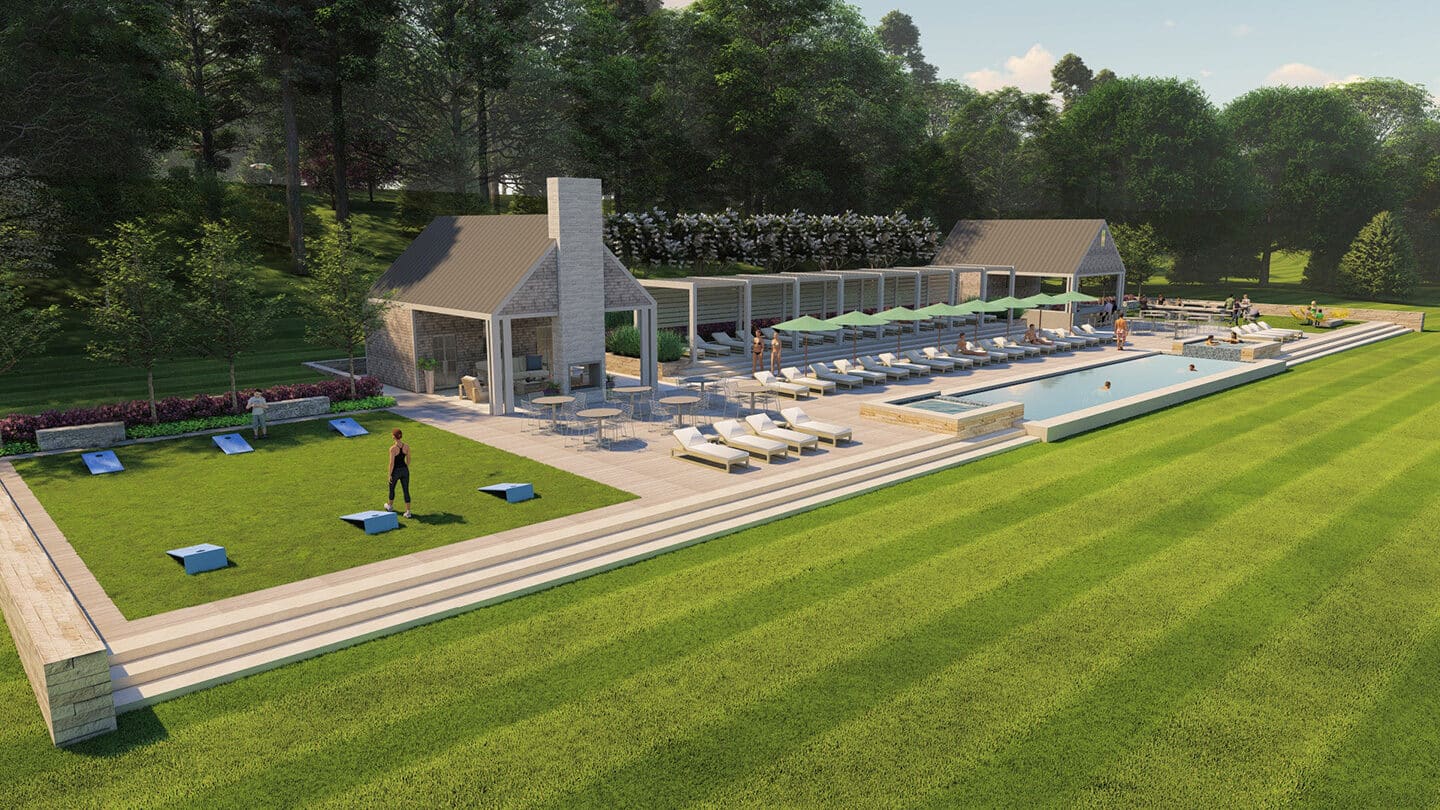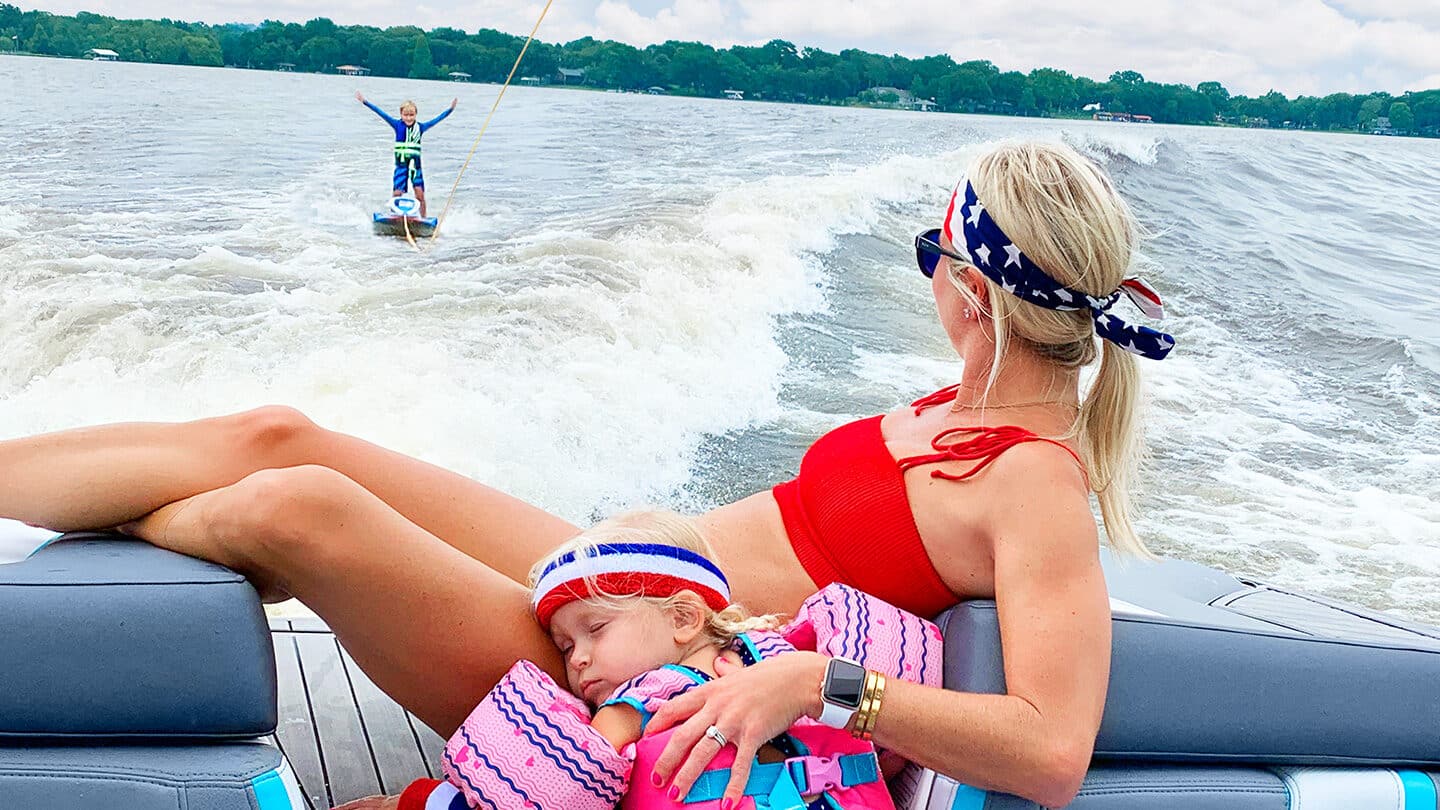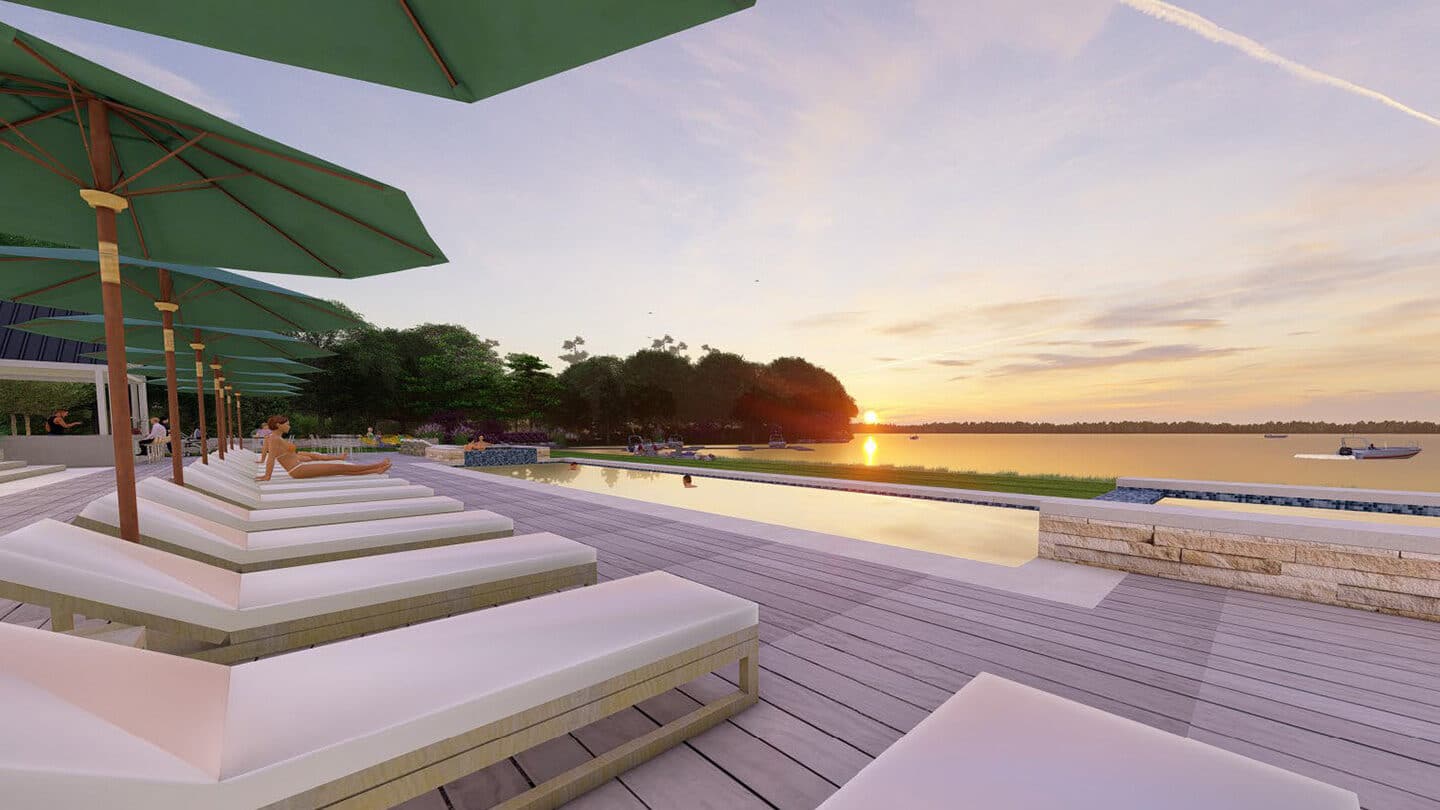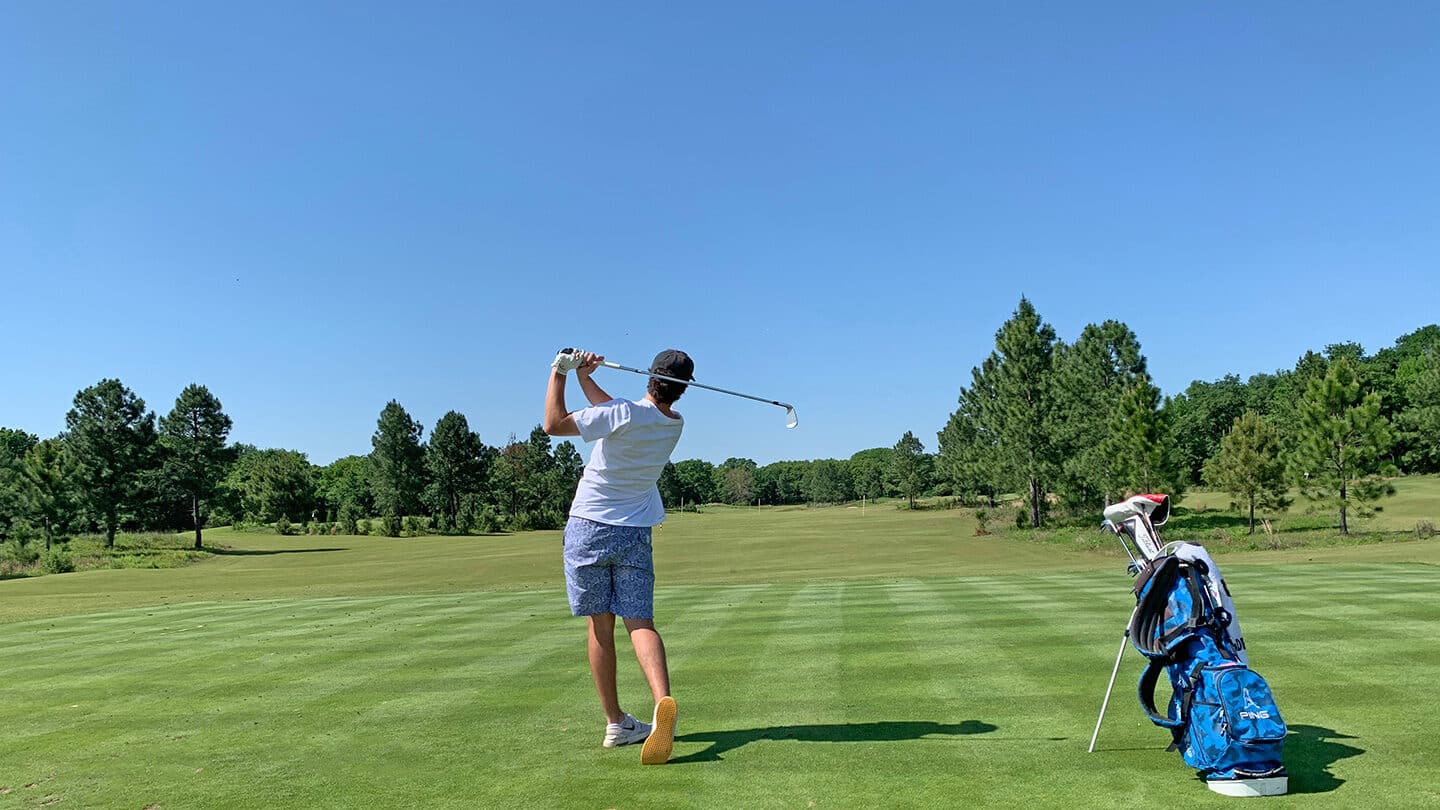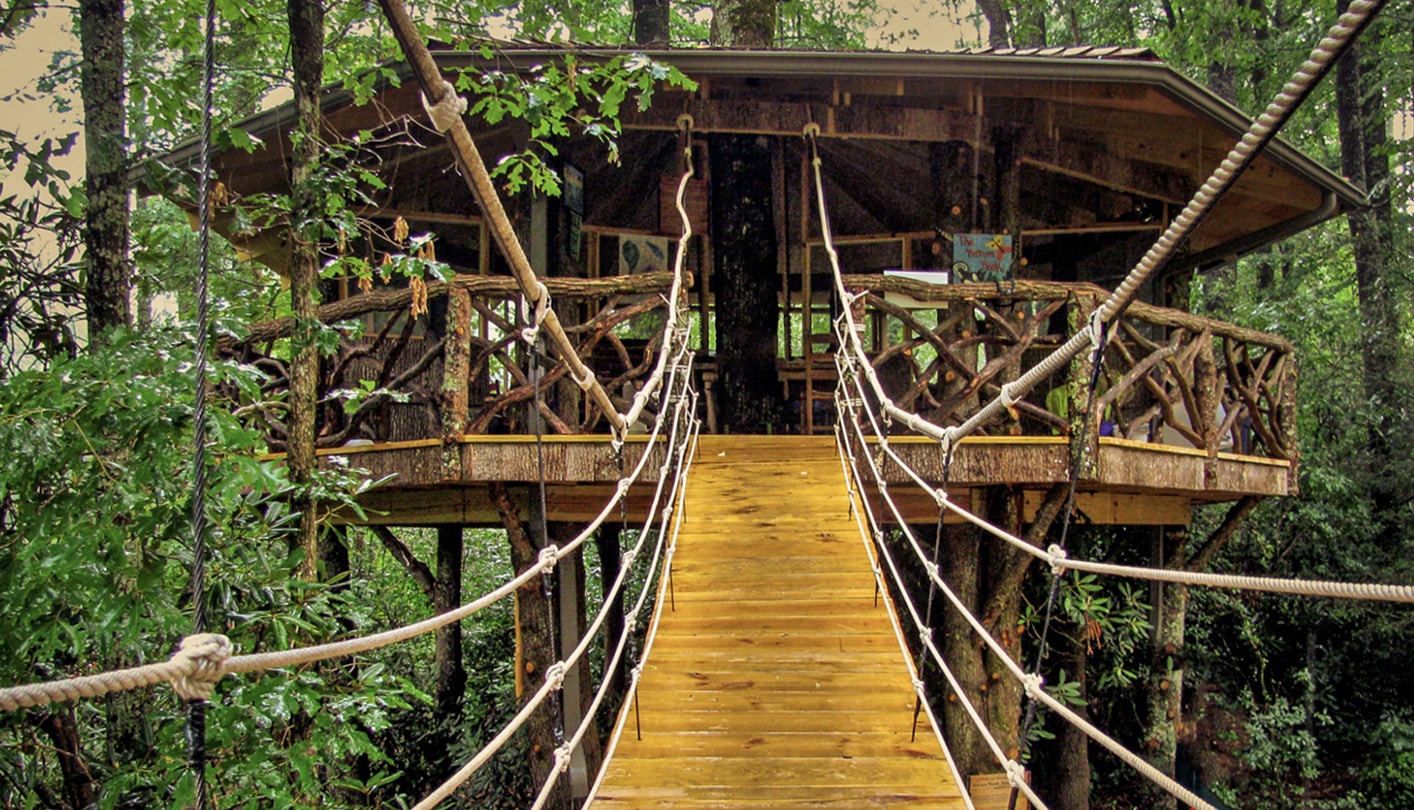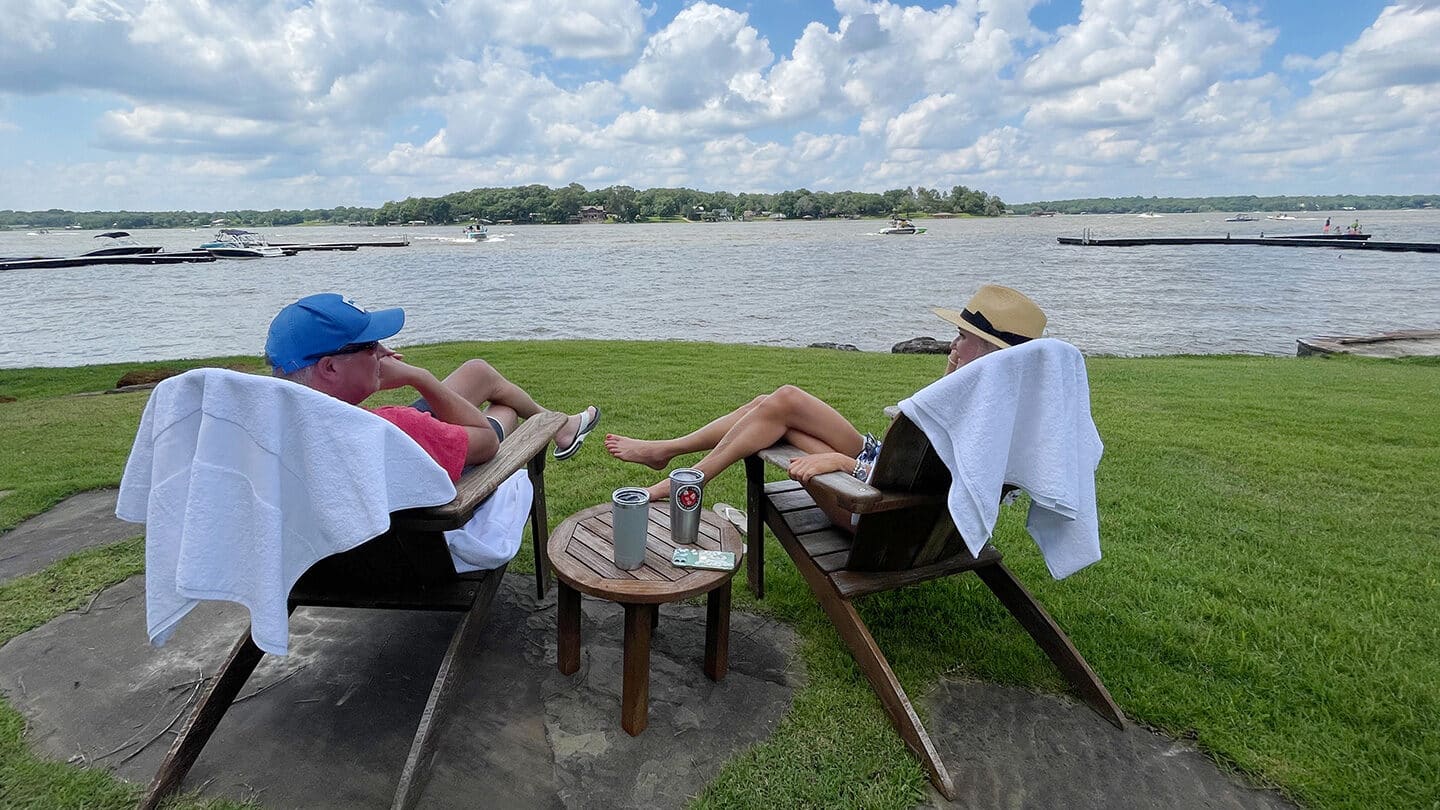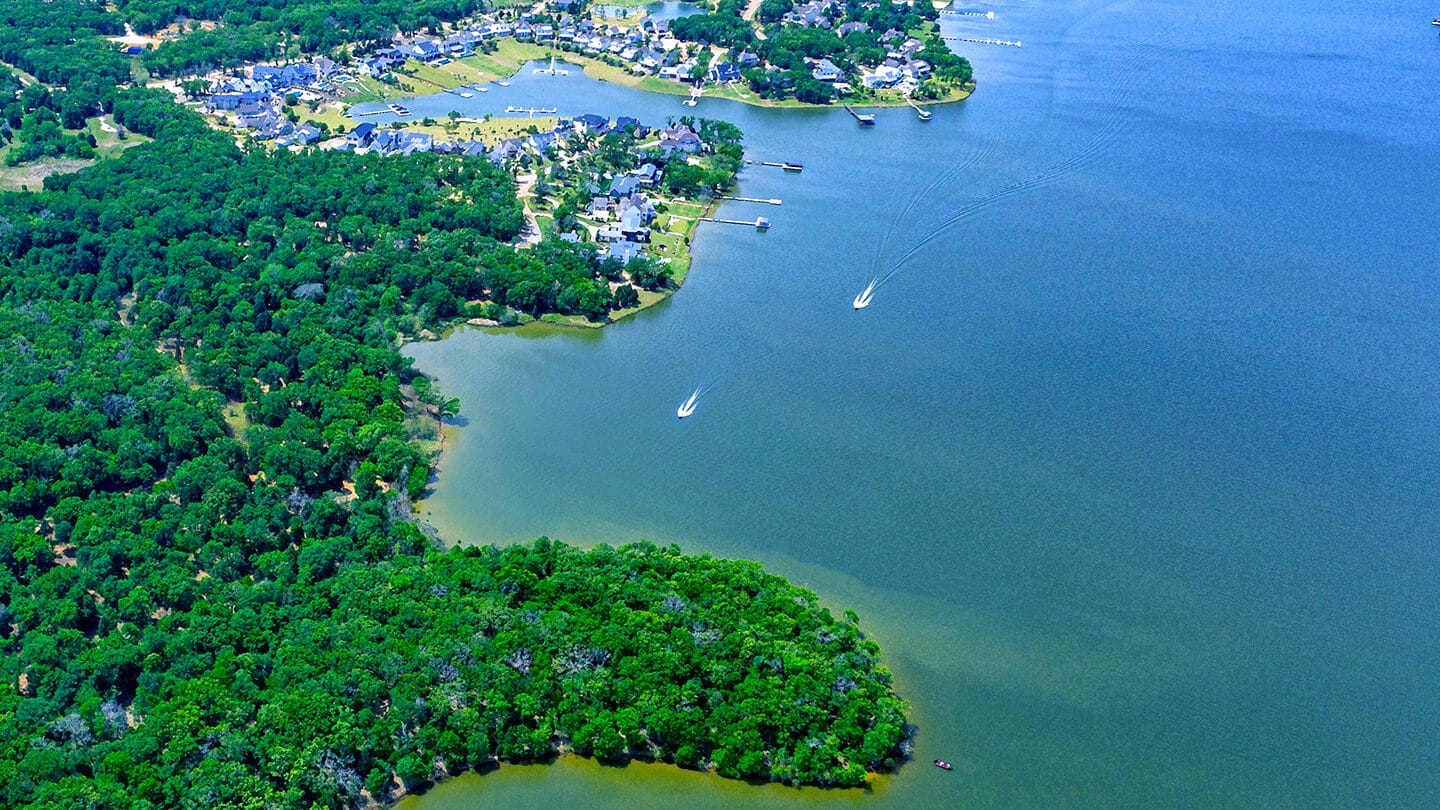 First light of dawn breaks on Eastport. Our new neighborhood featuring available custom homesites with beautiful open water views and some novel amenities. A new tranquil, heated pool. A tree-to-tree adventure park to explore the forest. A fishing pond. Mature shade trees. Community docks. Lakeside bonfire pits. And trails that connect to the whole community, and all the ways to play at Long Cove, from pickleball to golf.
Henderson Bay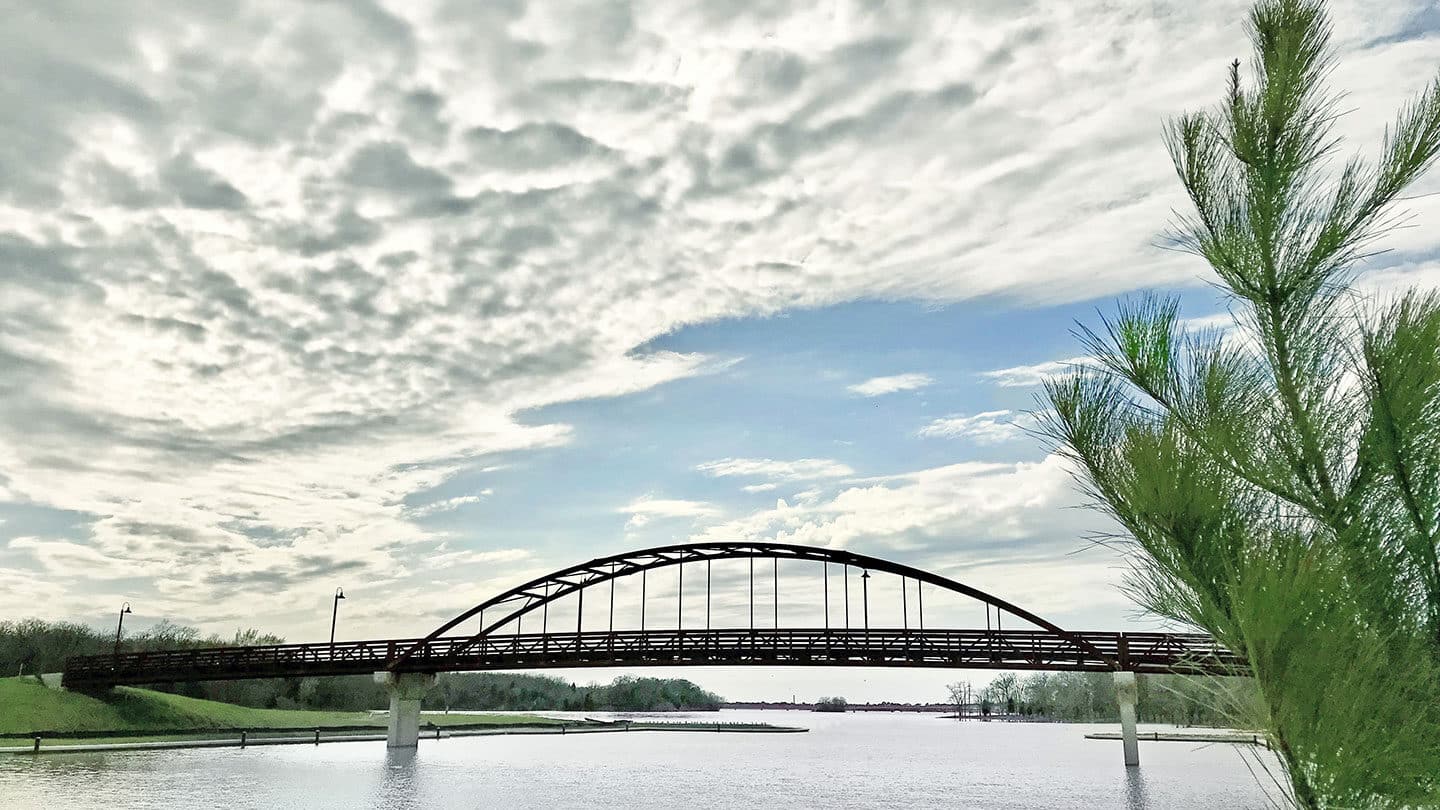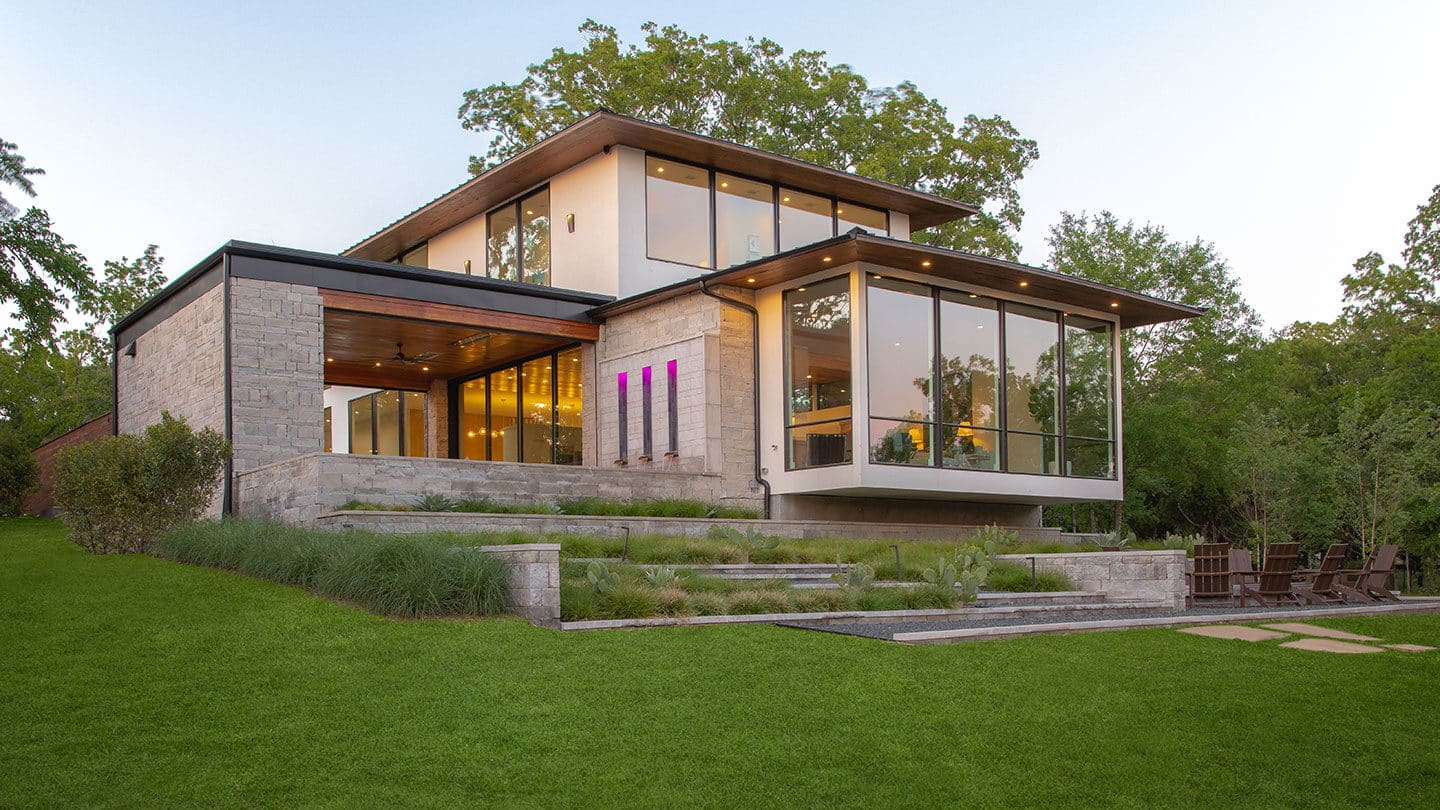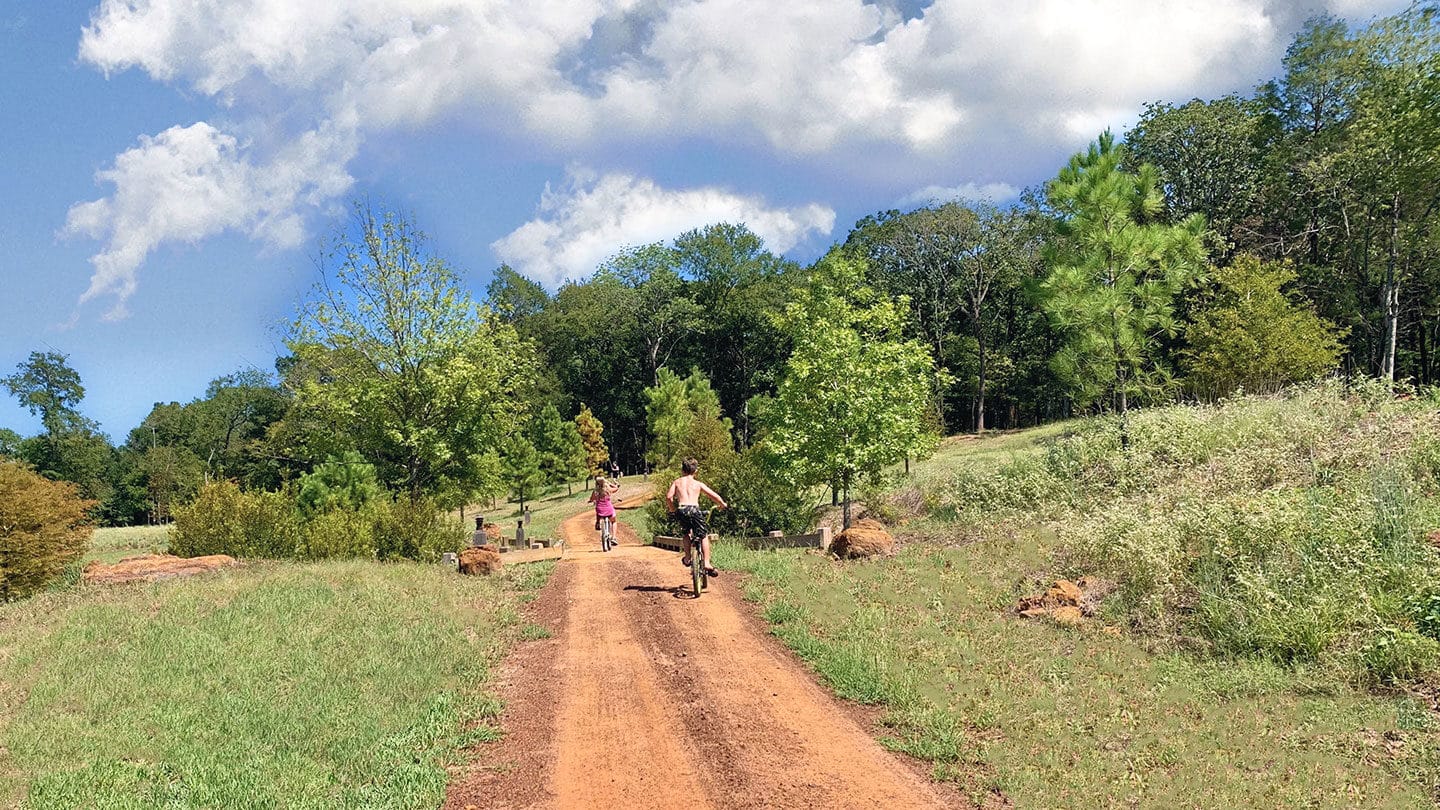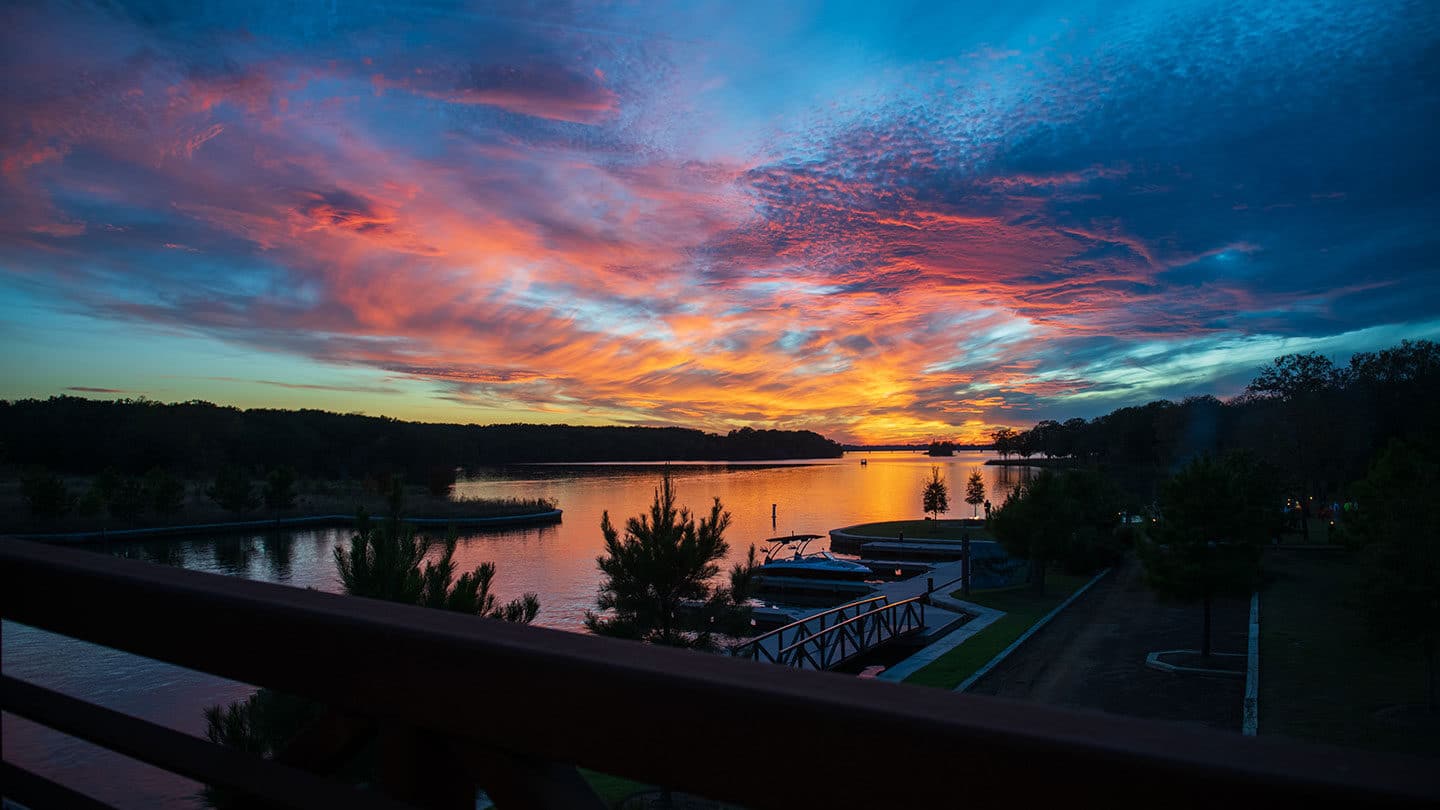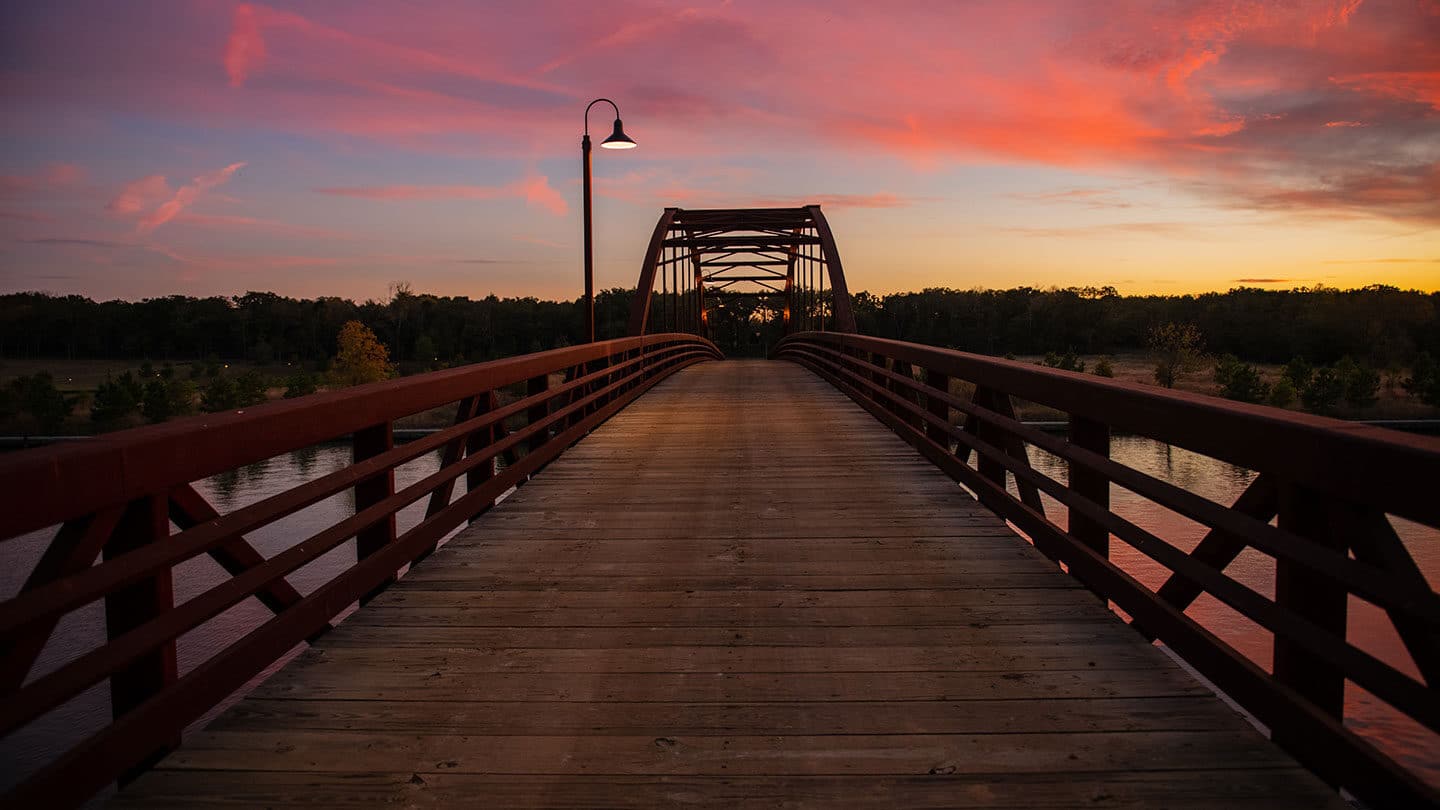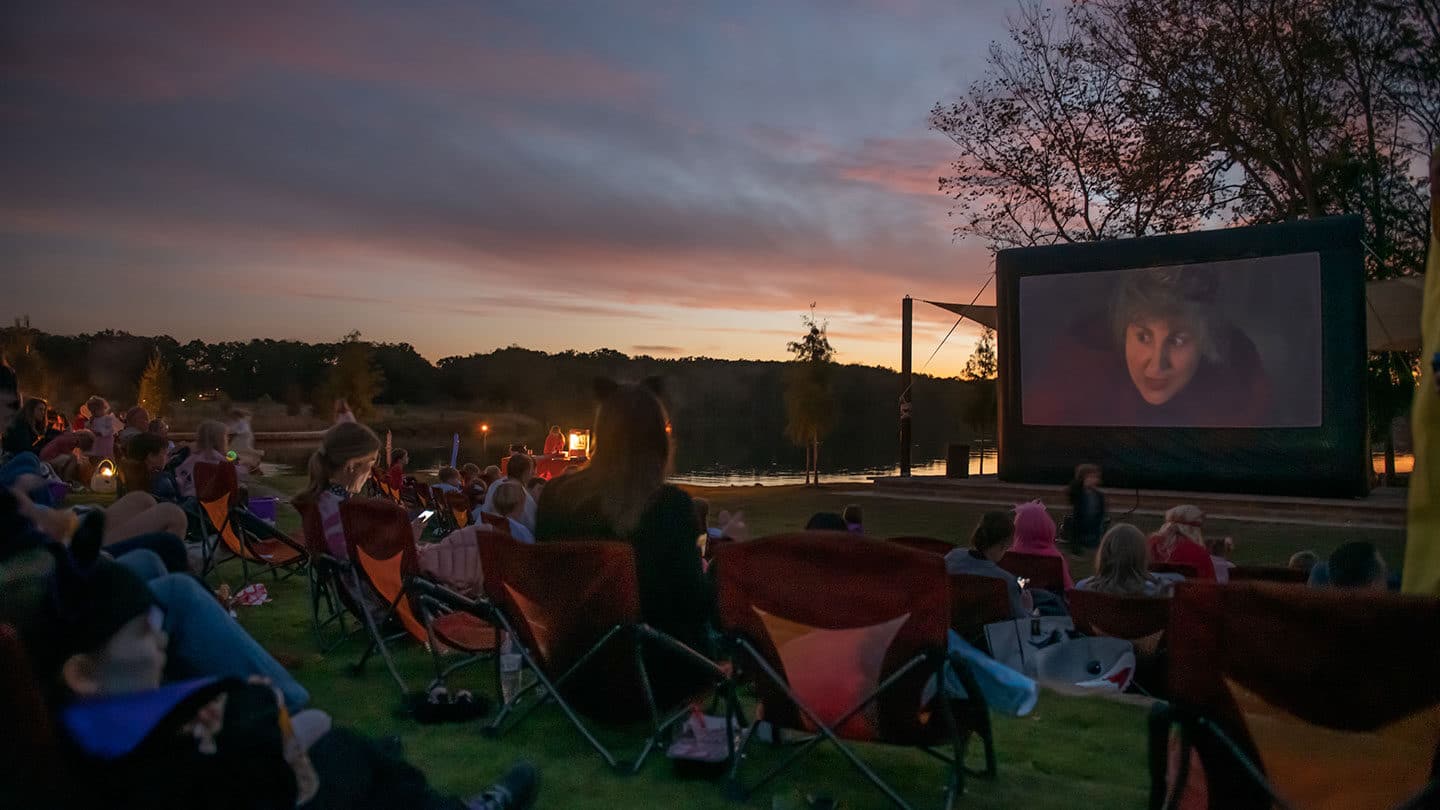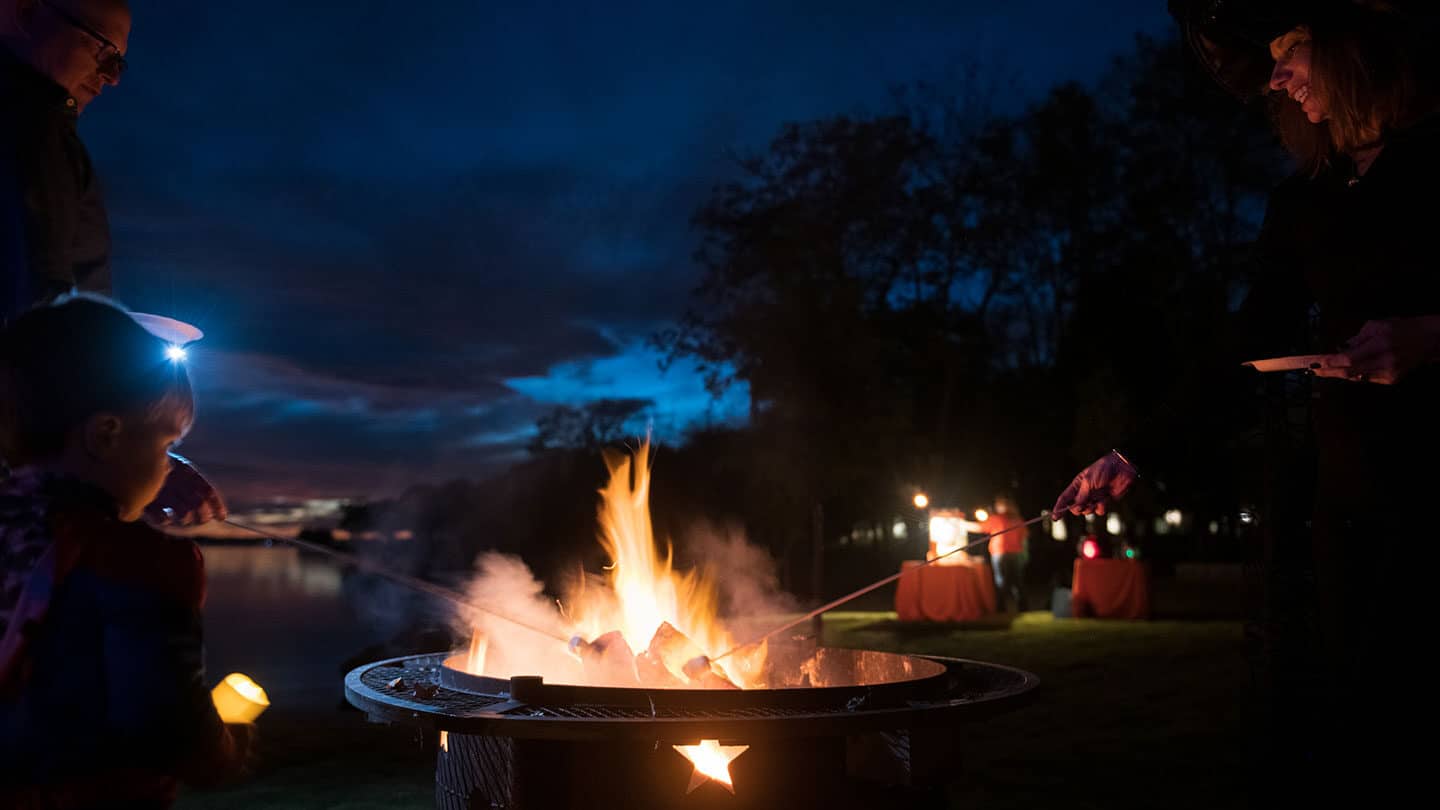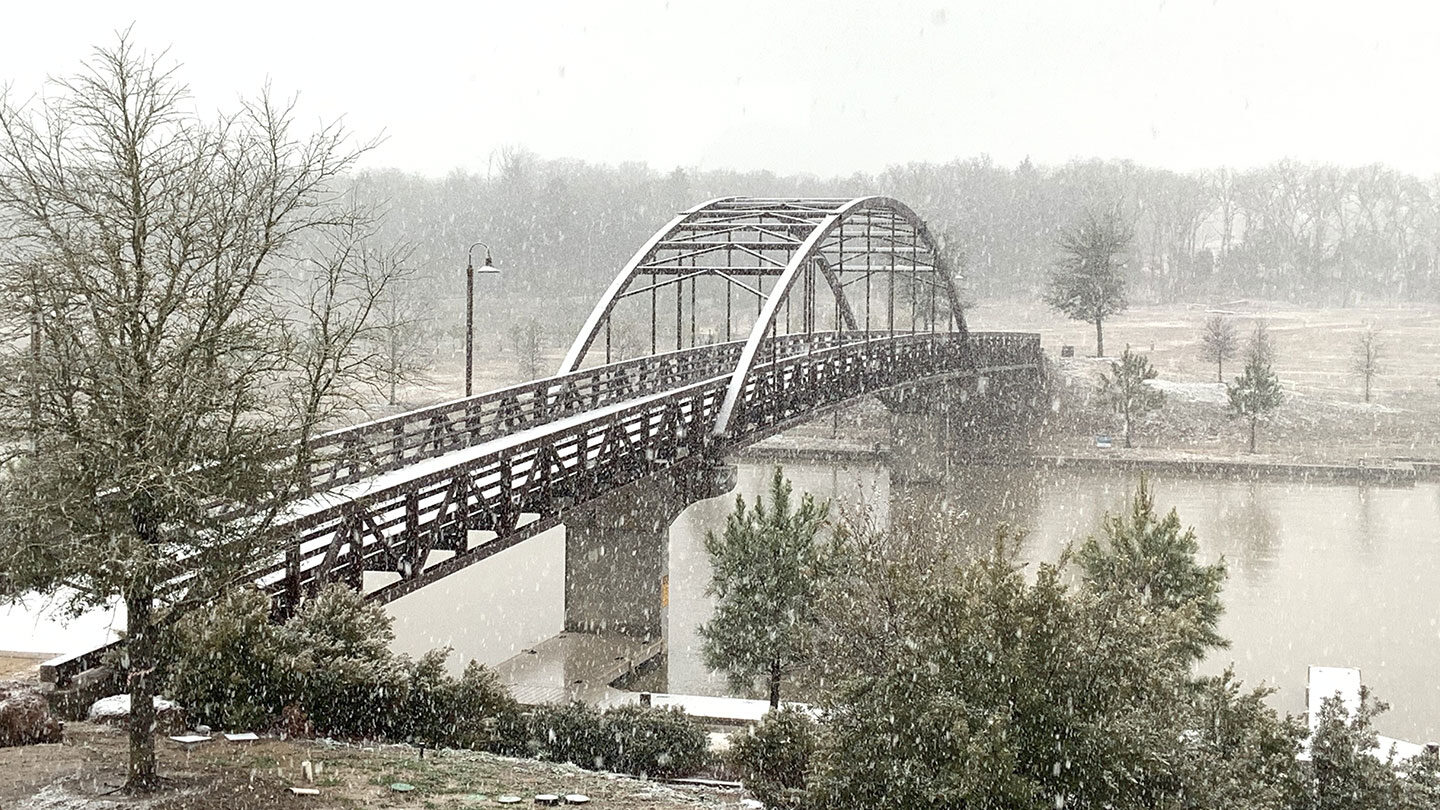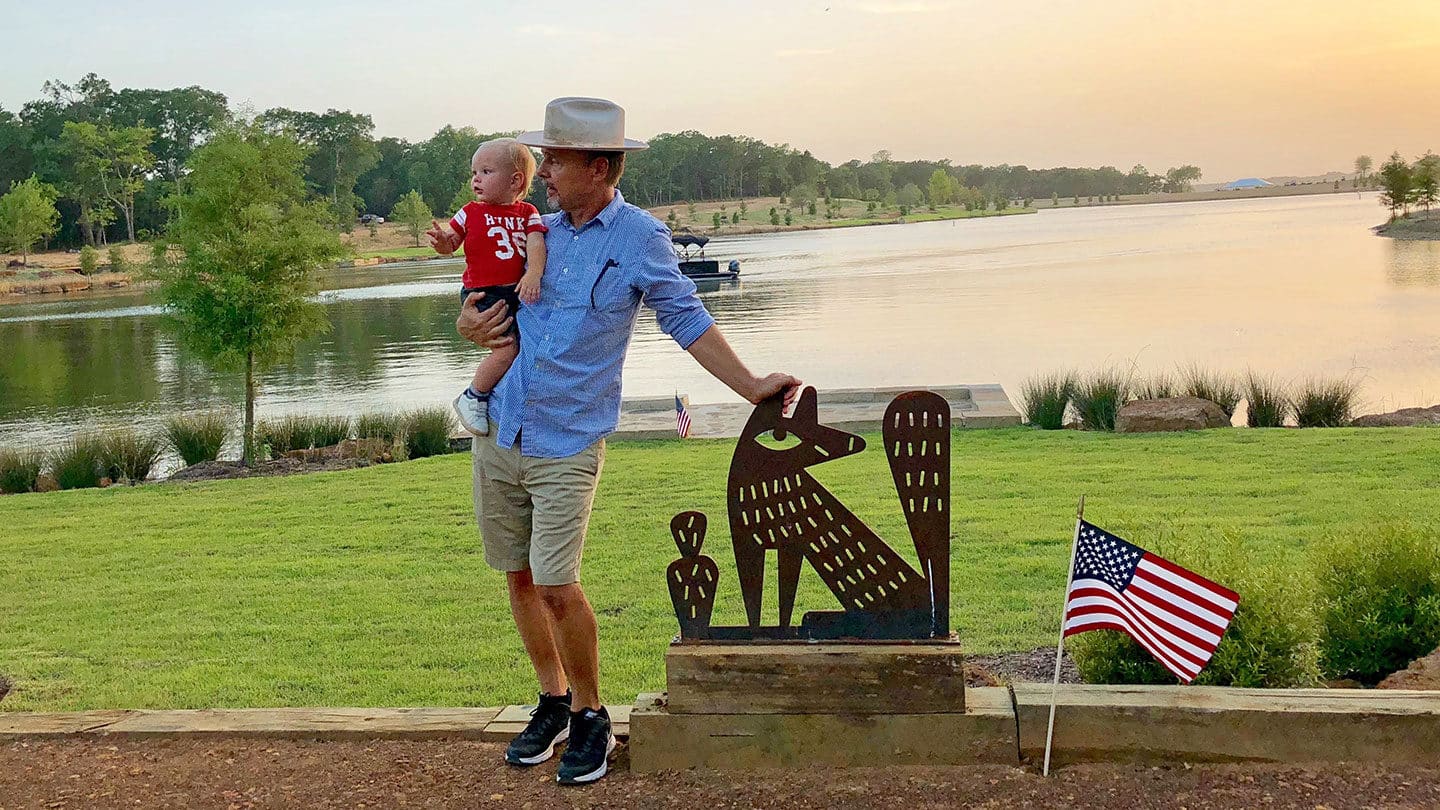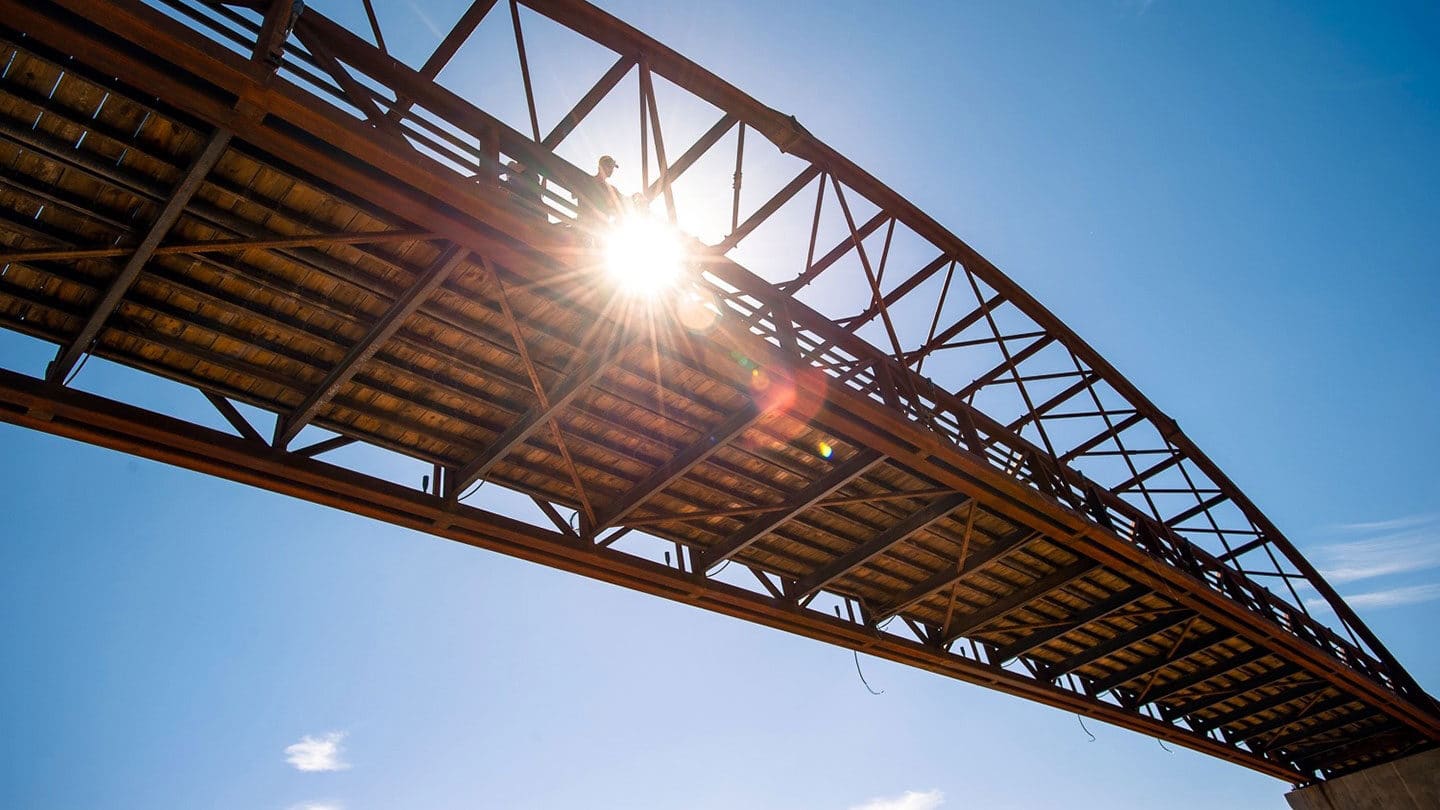 Henderson Bay is a 40-acre protected cove and park. Mature trees, elevated homesites and rolling lawns to the shore are all part of its charm. With Harbor Front Townhomes, Contemporary Cottages, custom homes and the new Cape Cottages and Cape Homes, there are lakehome options to fit whatever you've got in mind. The newest amenities include the Bayside infinity pool and Canoe house. Immerse yourself in the ebb and flow of lake life around the harbor connected by an iconic Corten steel bridge. Take a morning jog on the iron ore trails that meander for four miles, through grasslands, around bass ponds, looping through the golf course and to all the other neighborhoods.
South Shore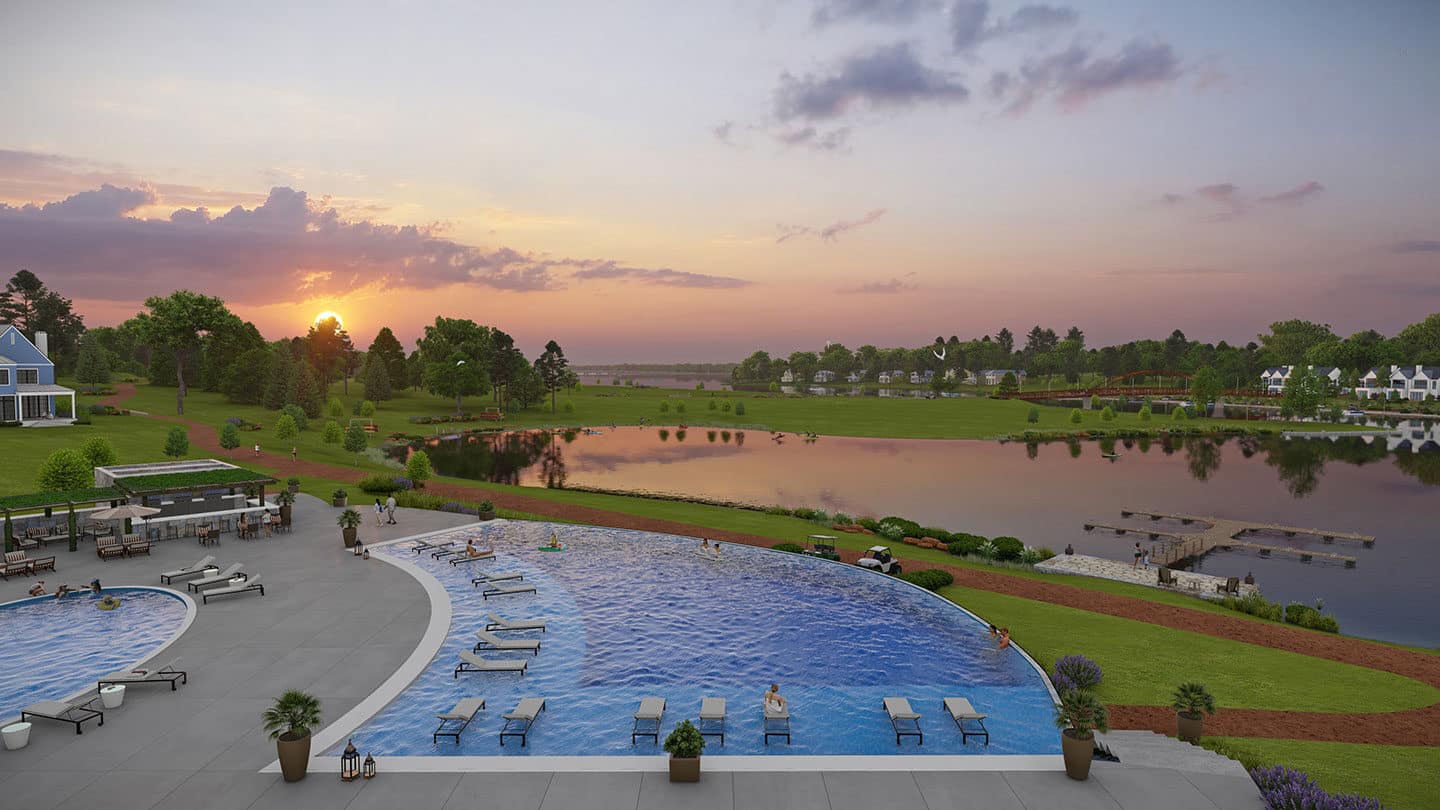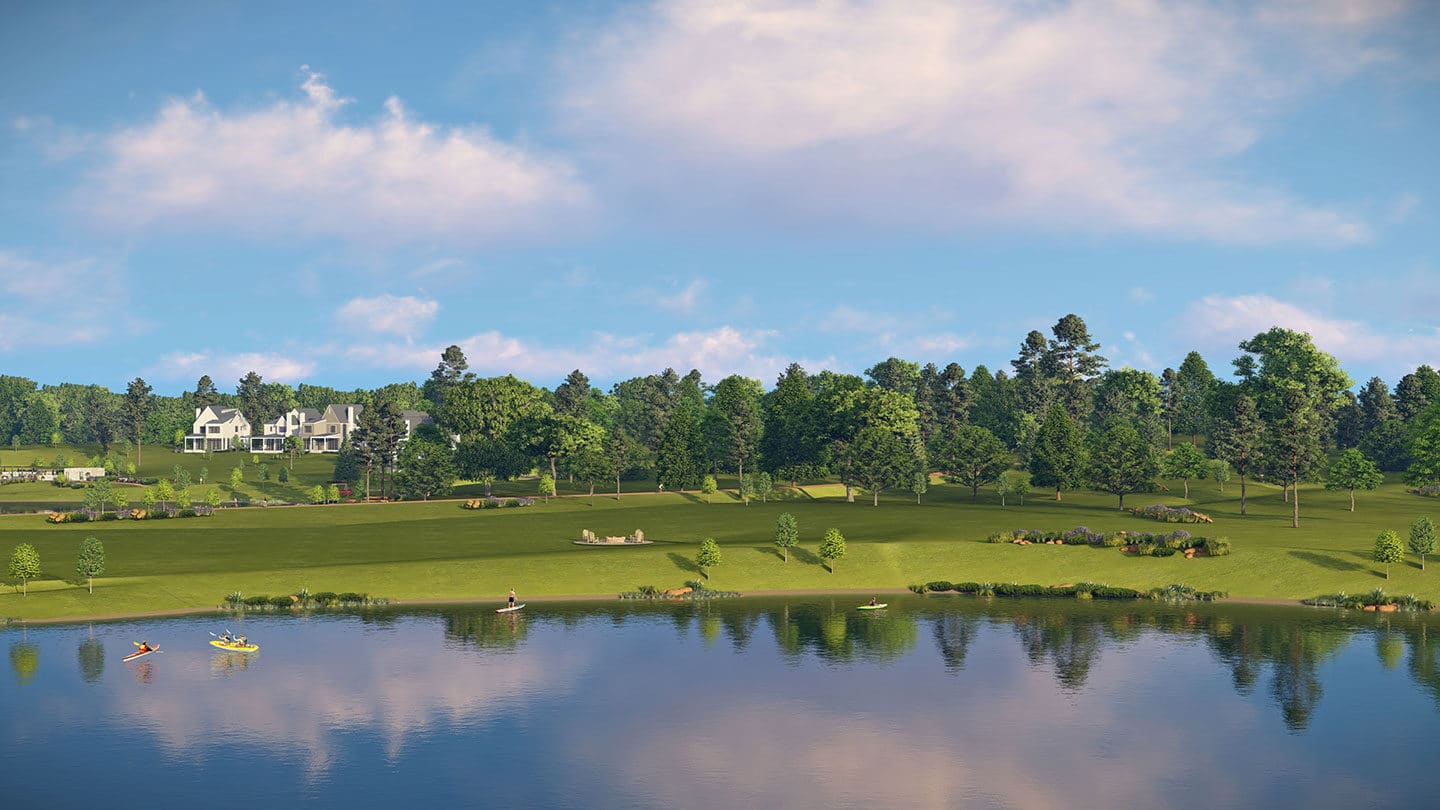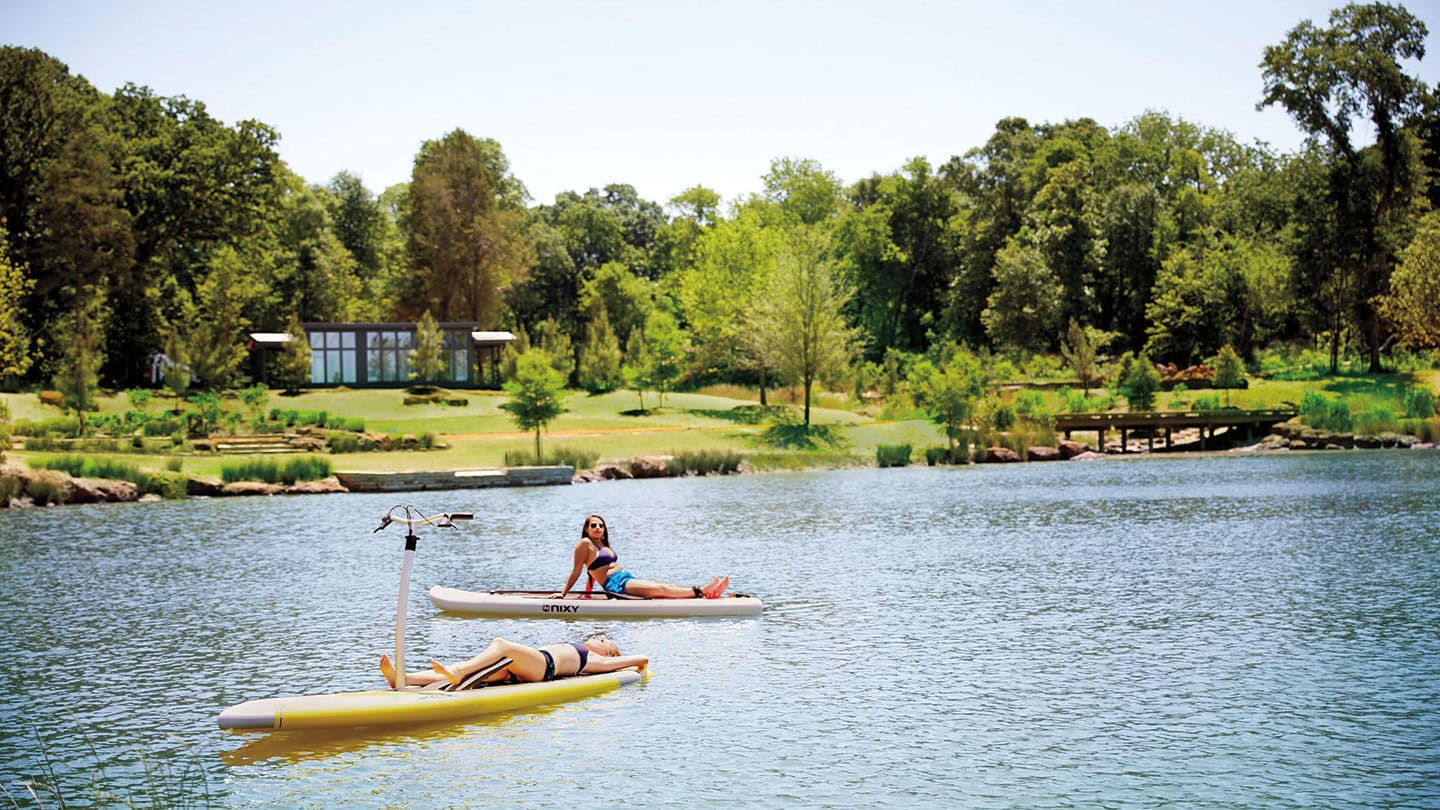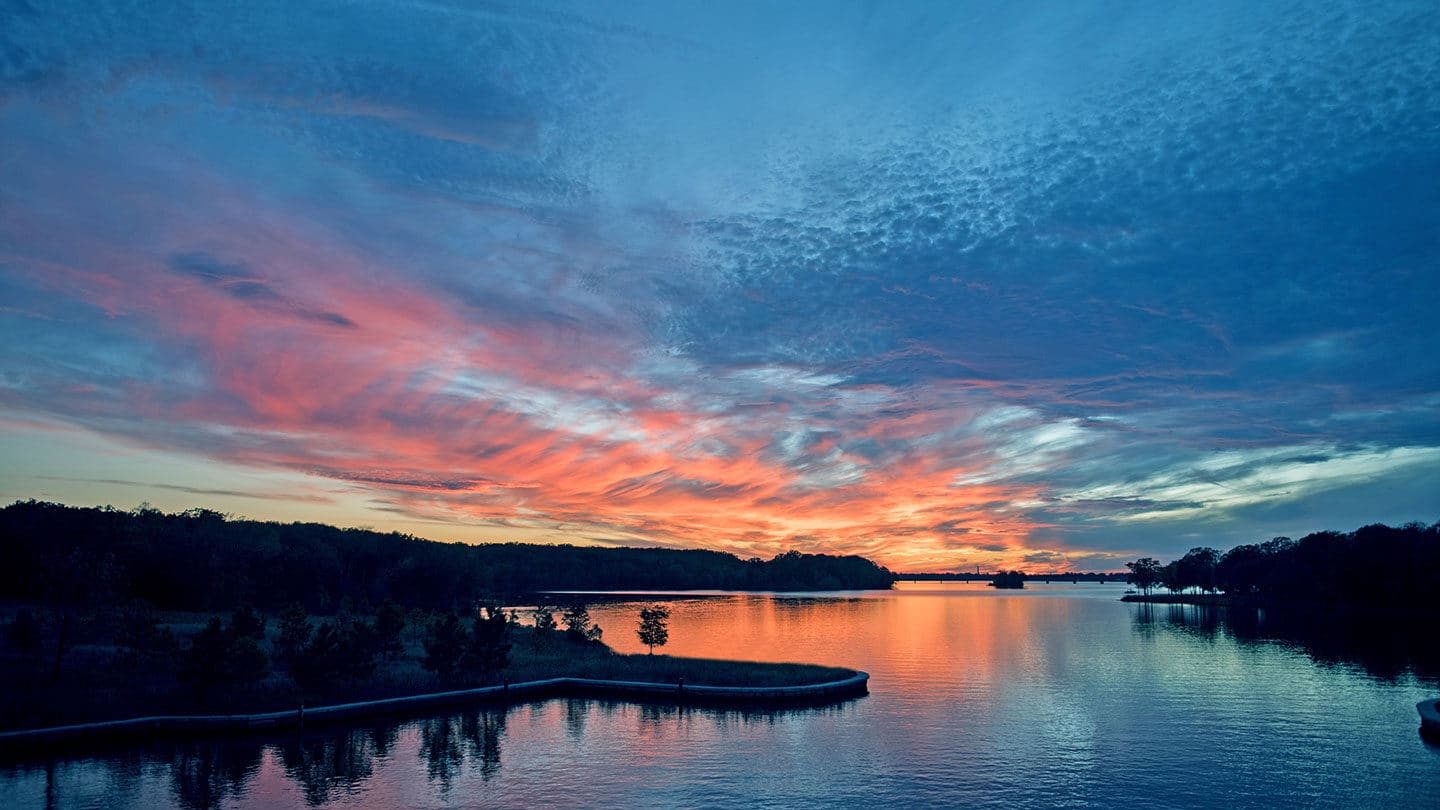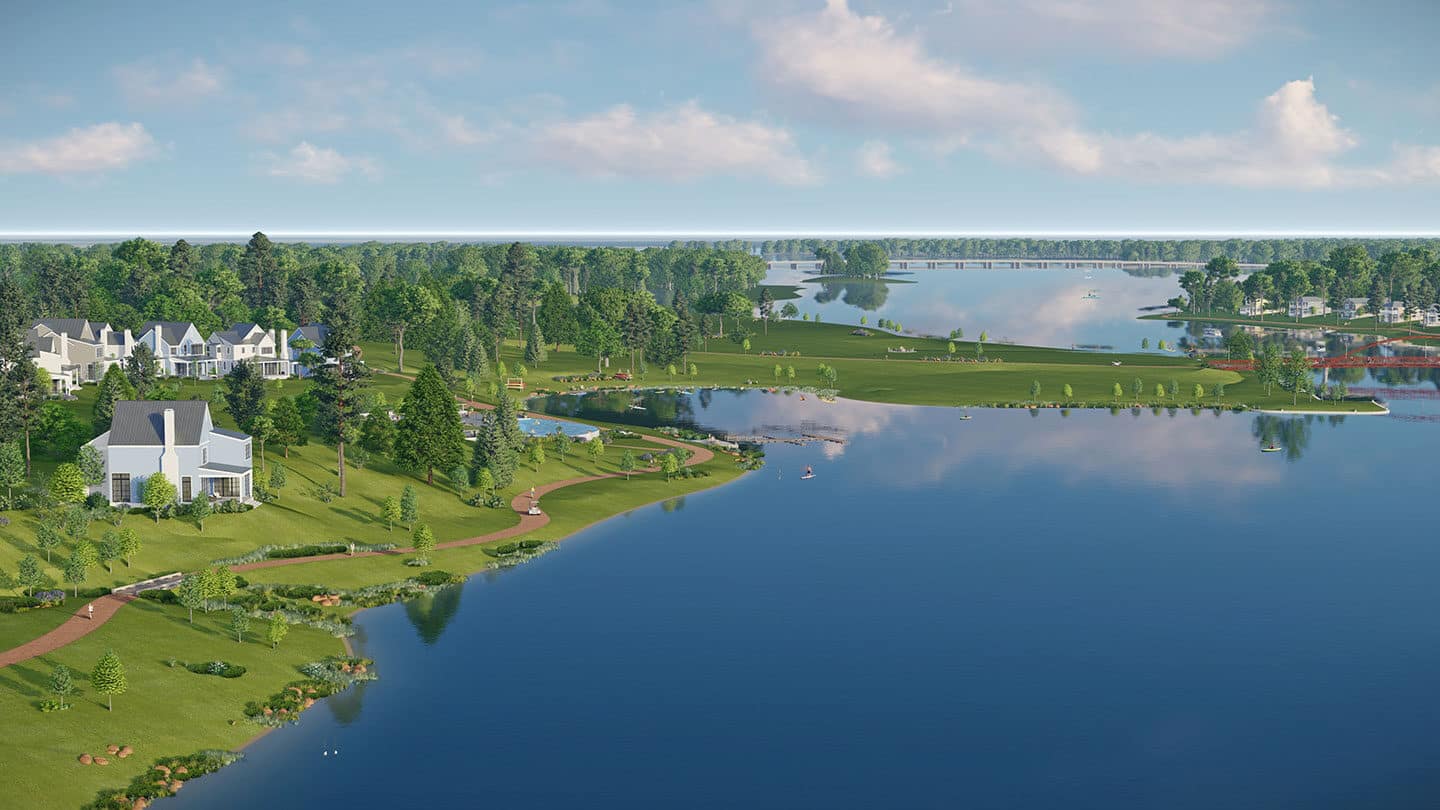 One of our new neighborhoods, just to the west of Henderson Bay has extraordinary open water sunset views. Longcovians at the South Shore enjoy easy access to the new Bayside infinity pool, hiking and biking trails and Hennybay Bridge.
North Shore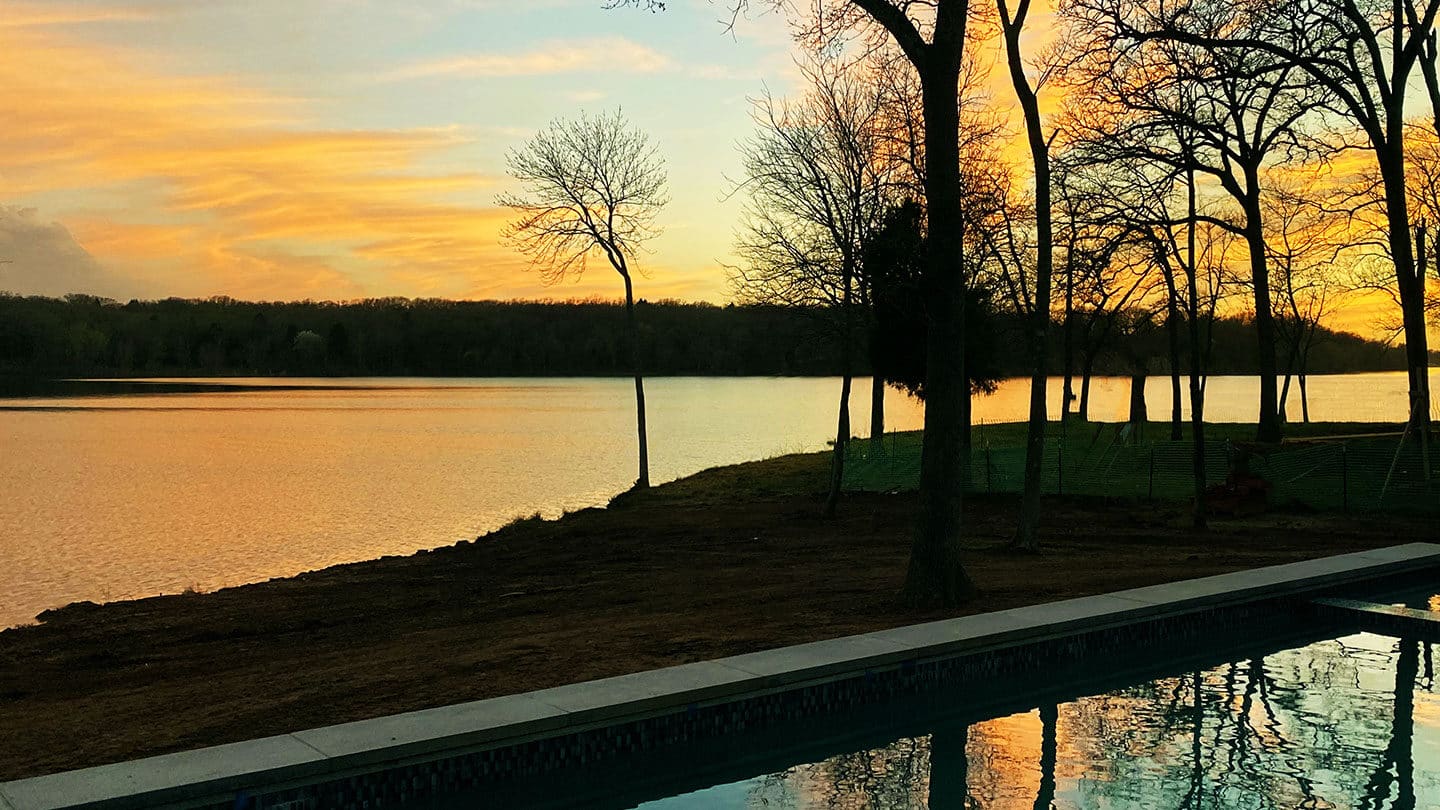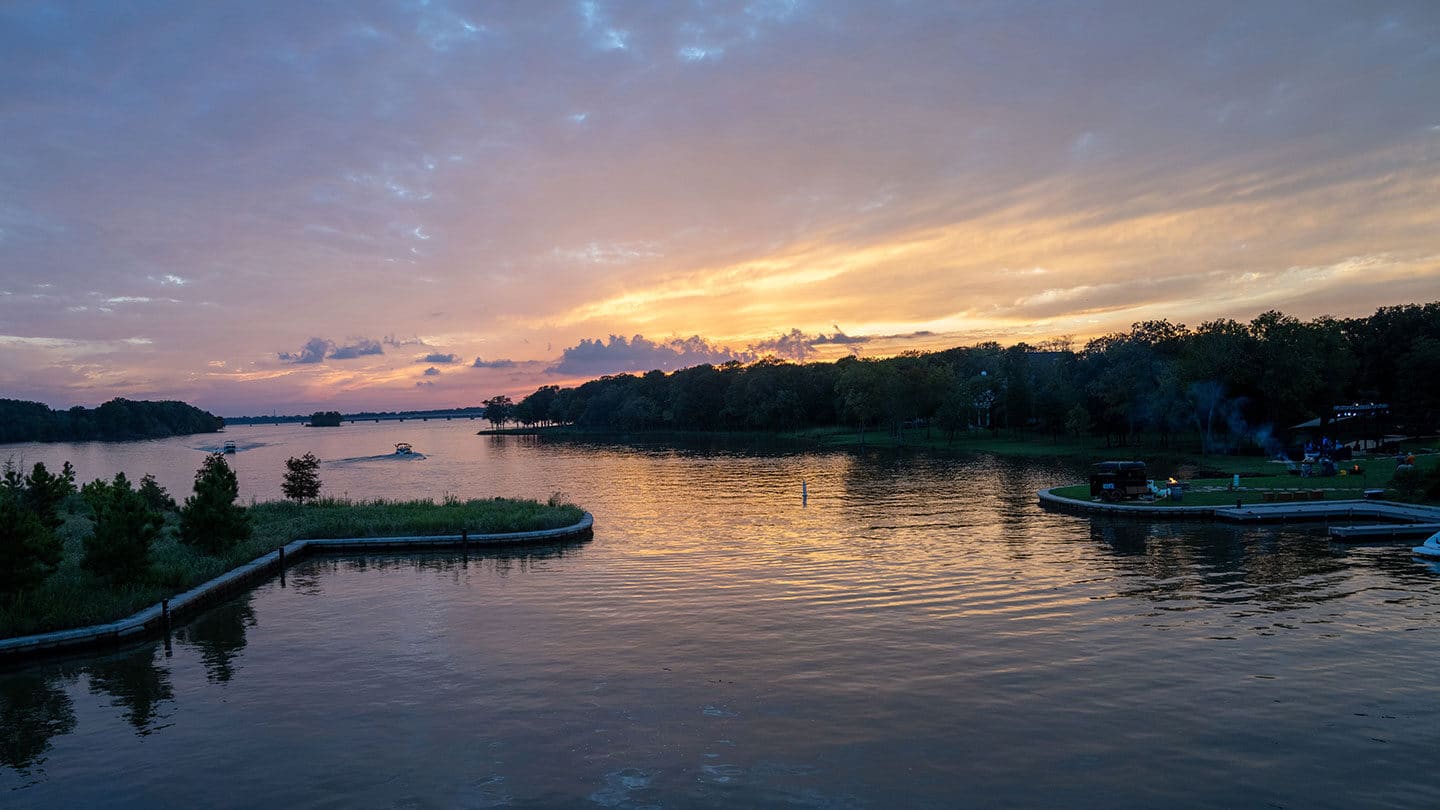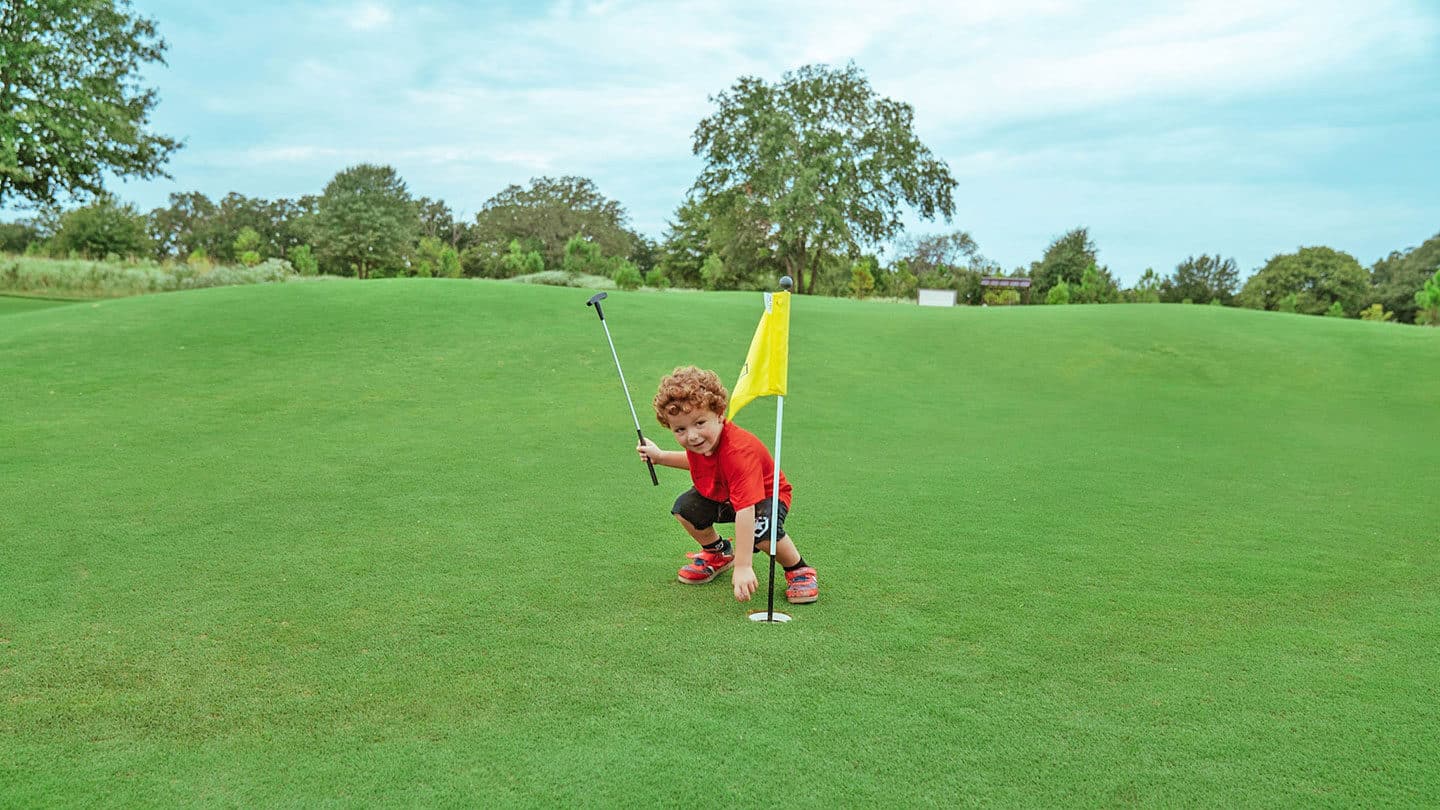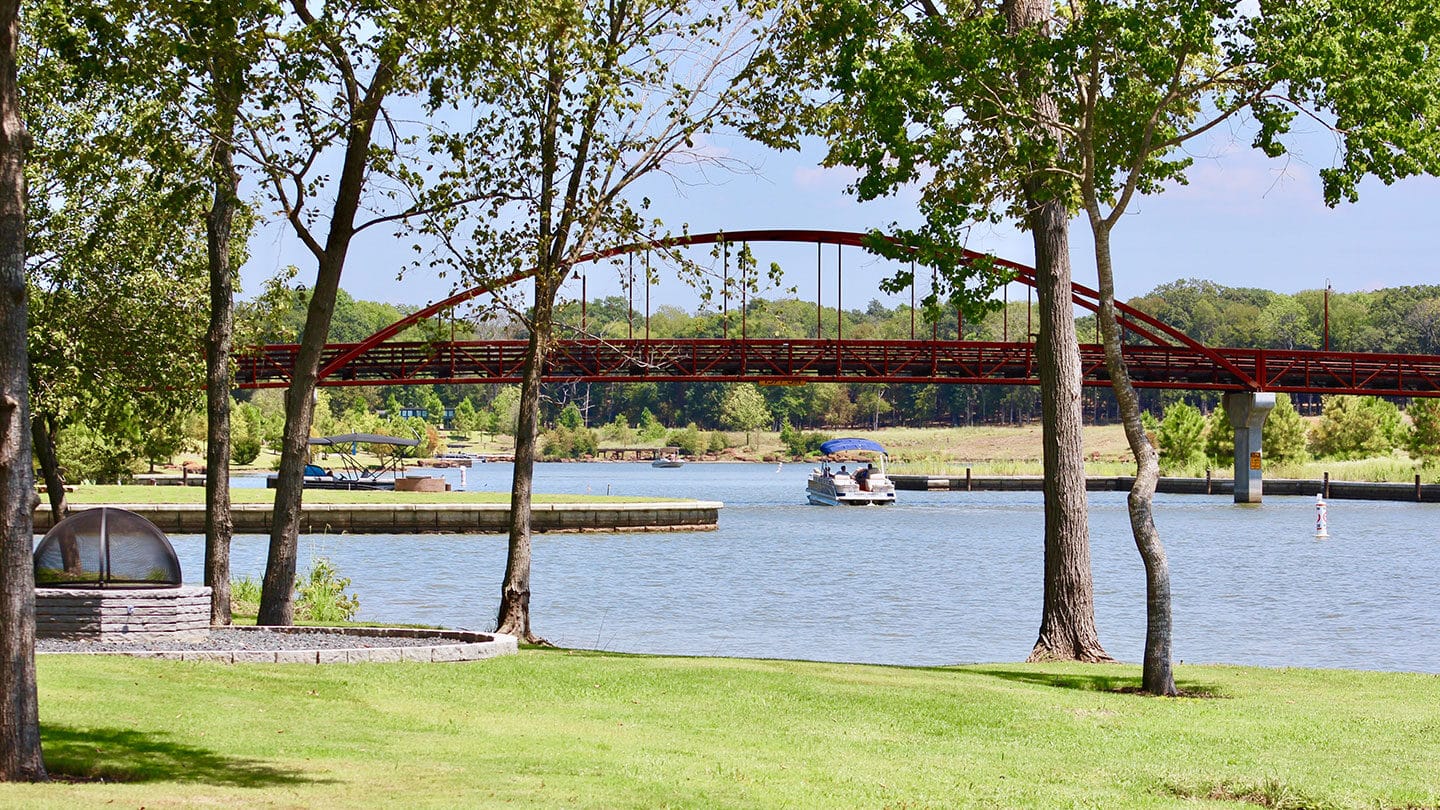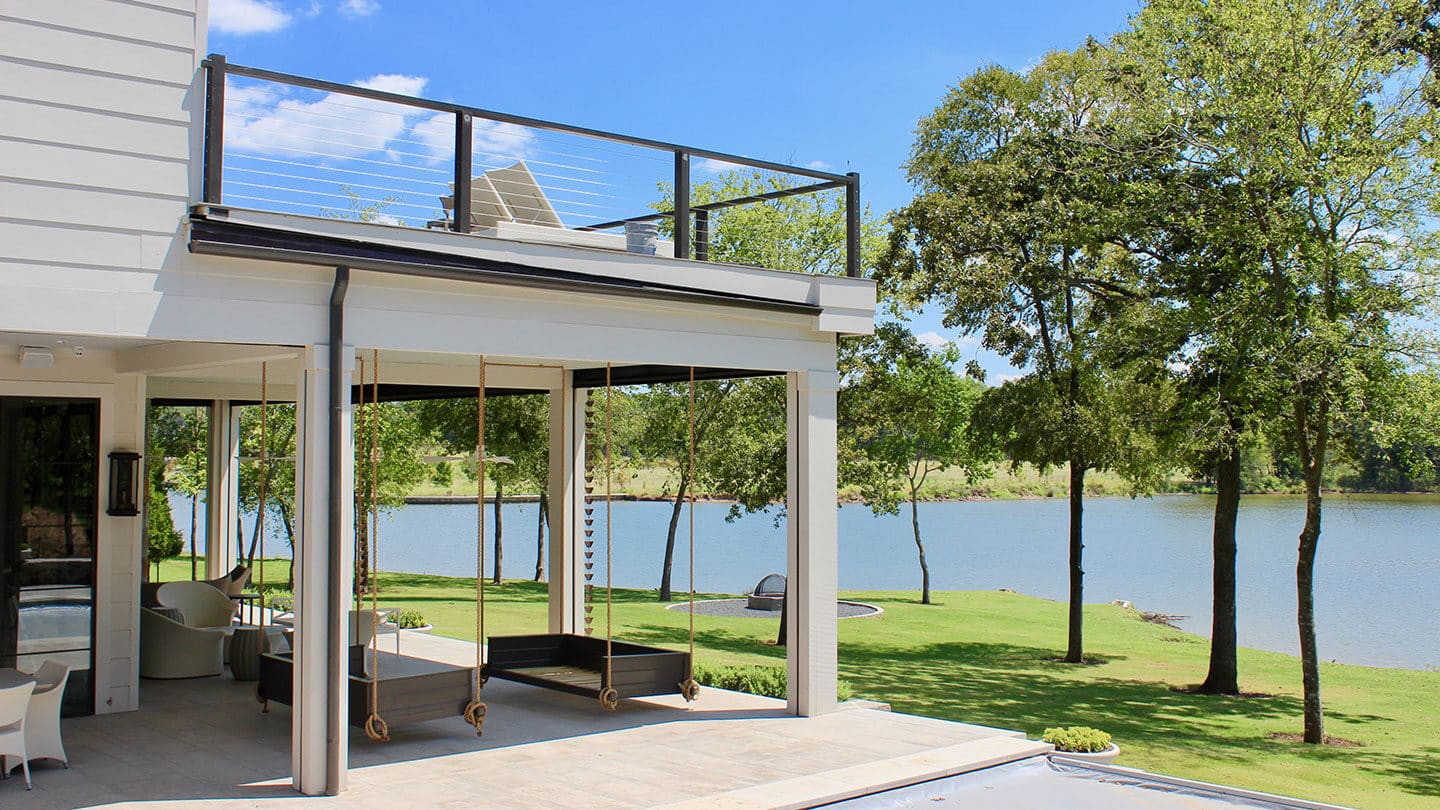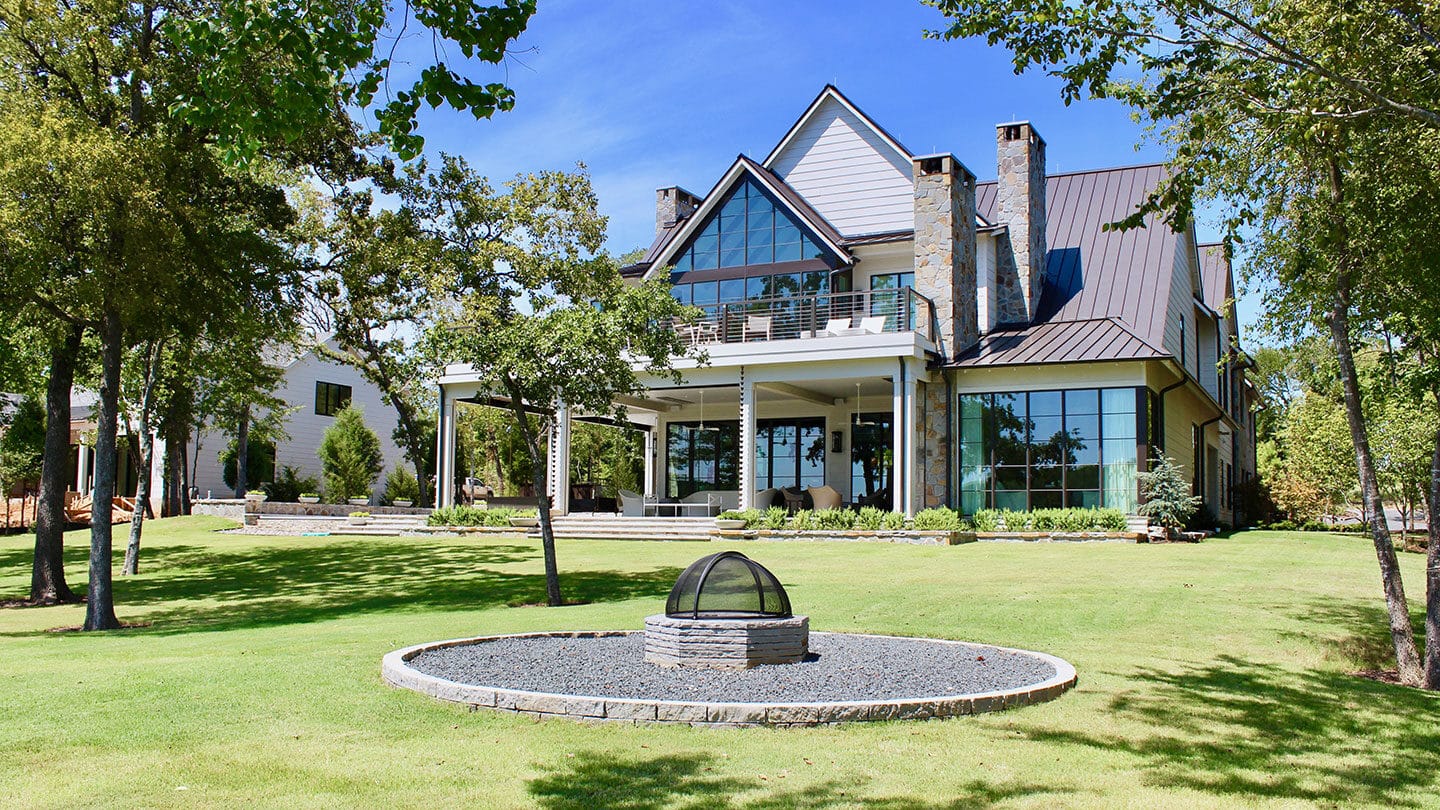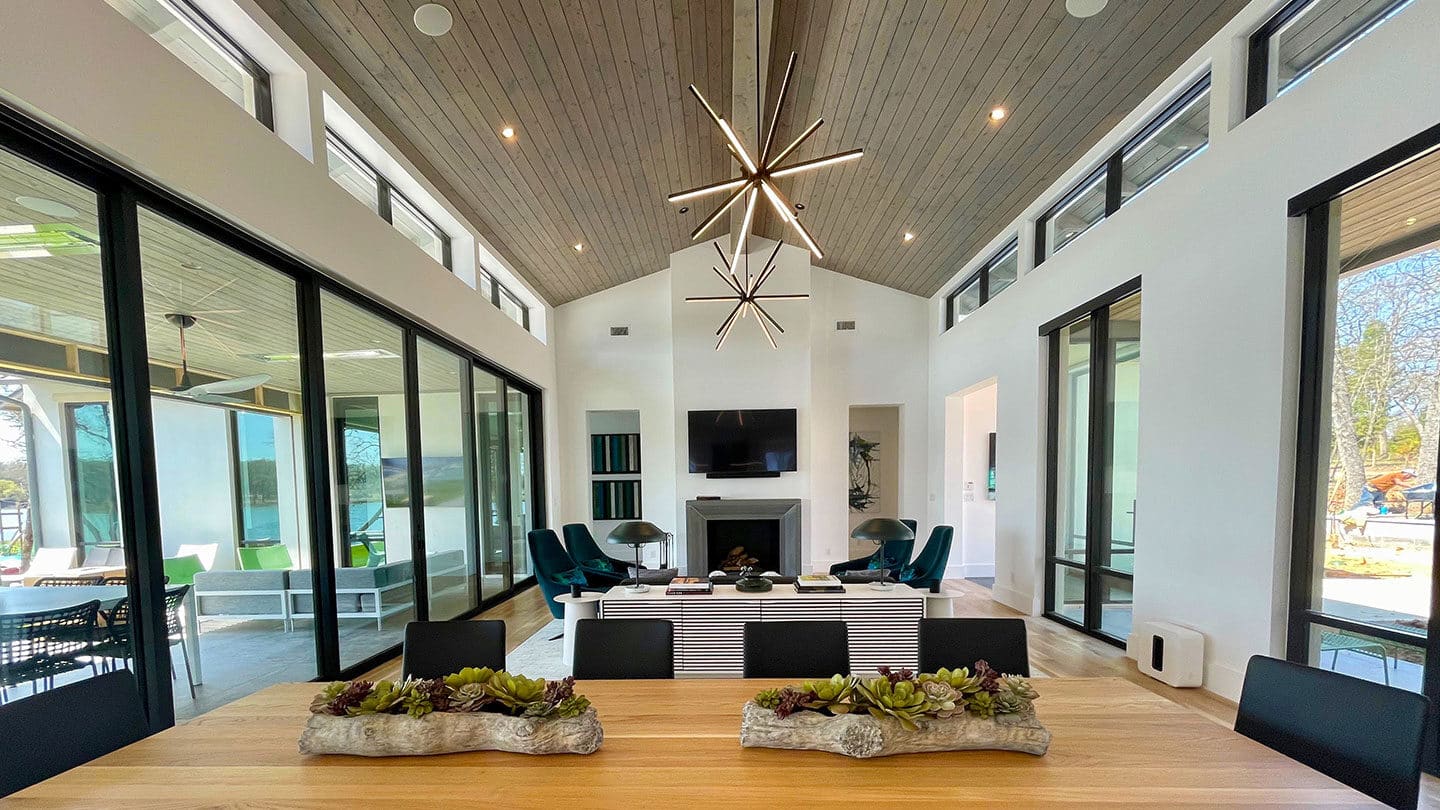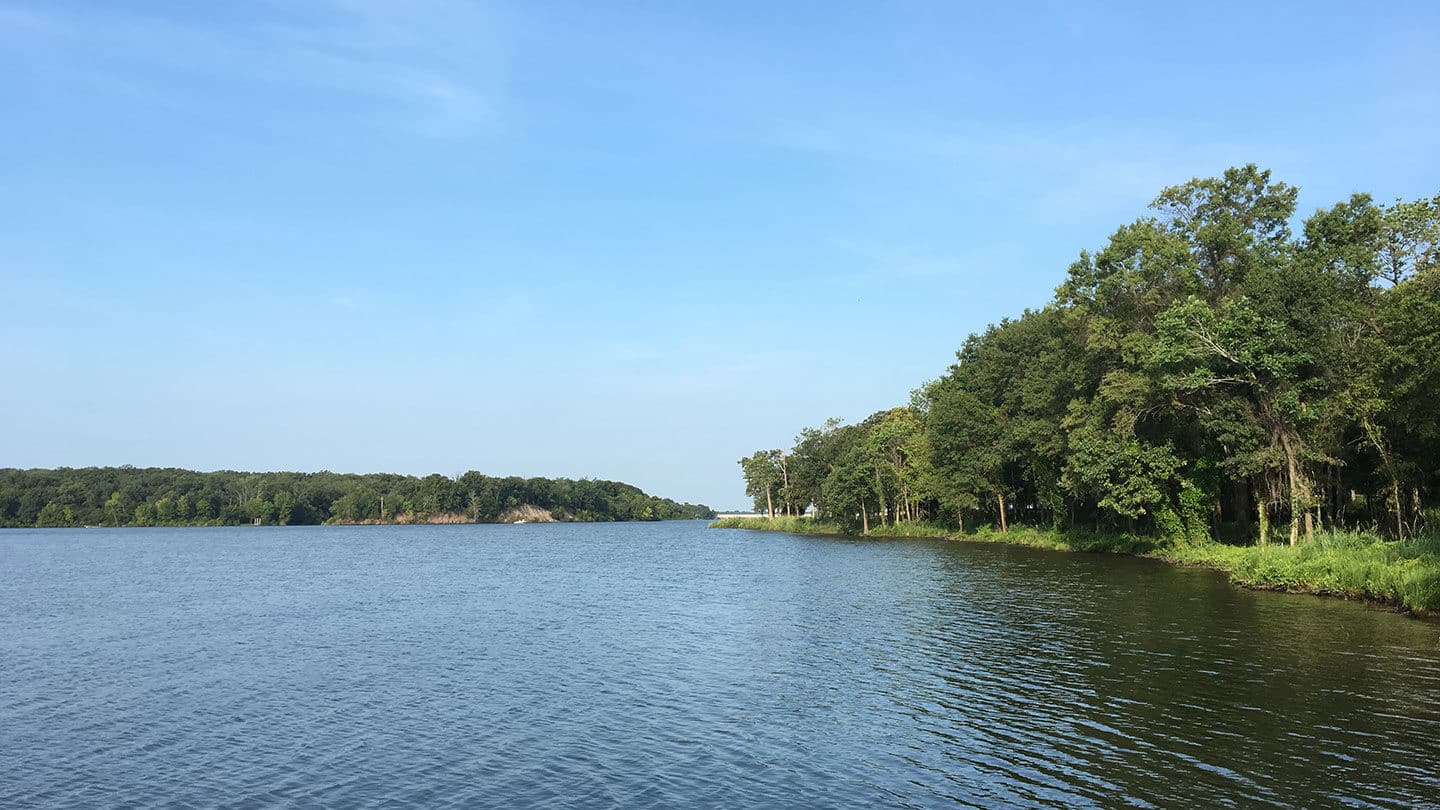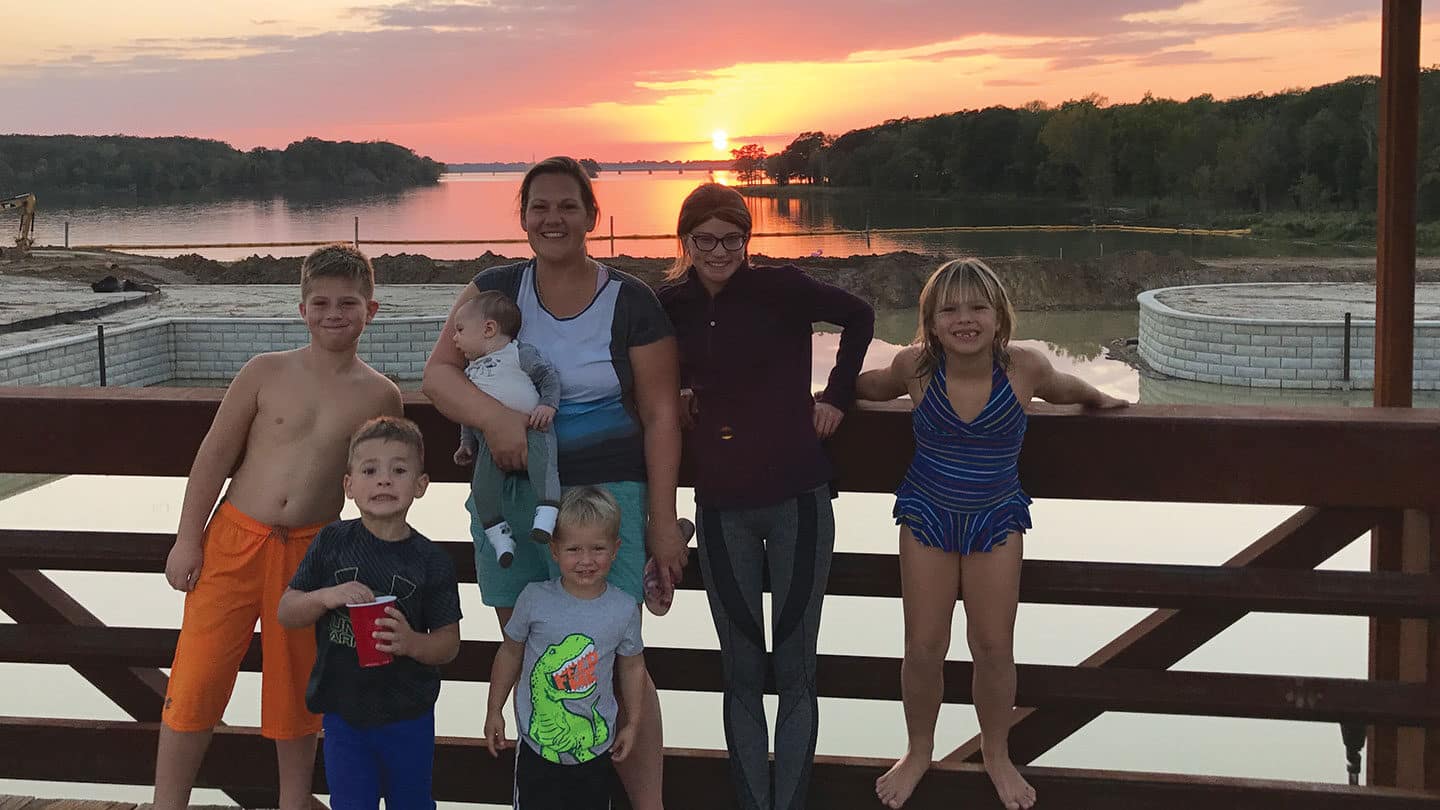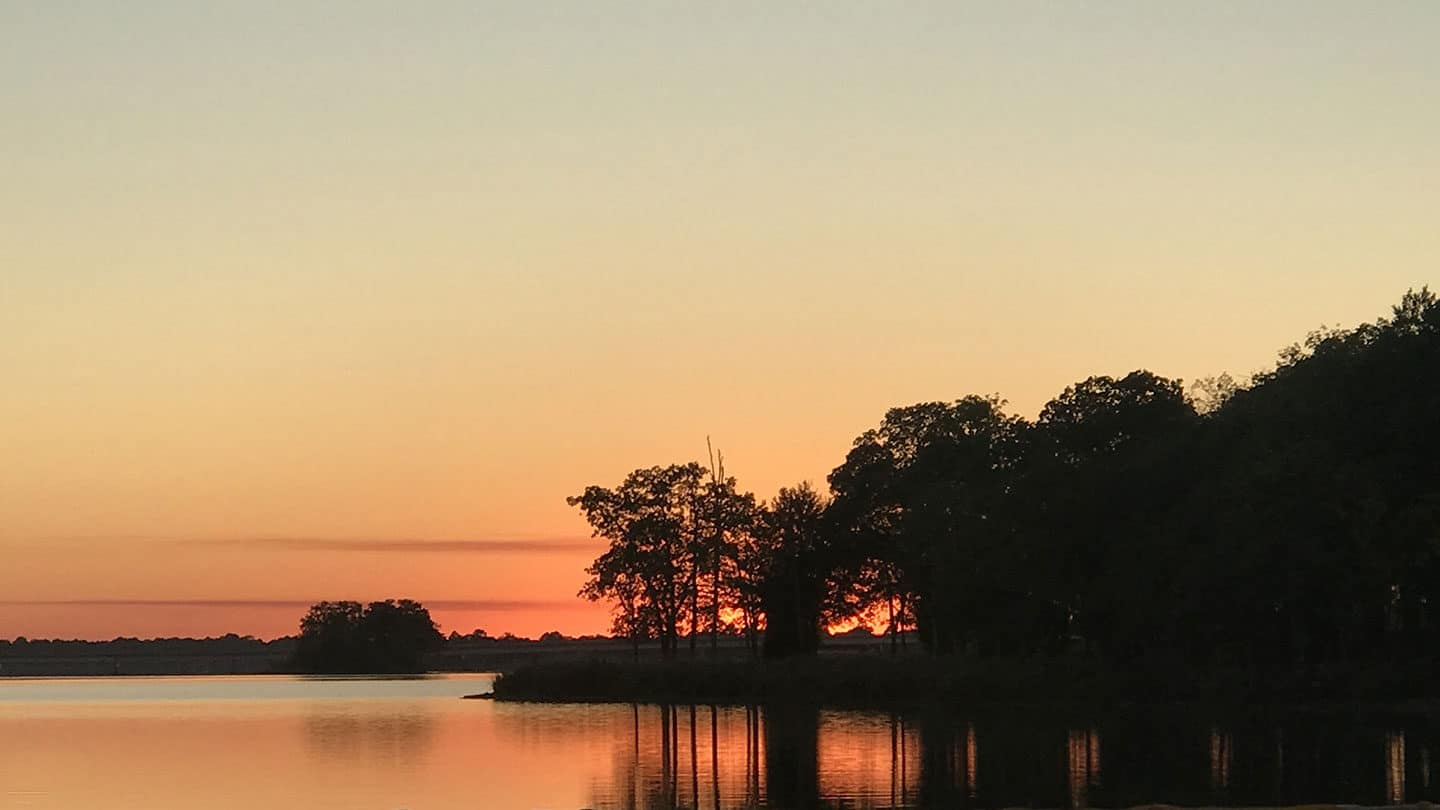 A hop, skip and a jump northwest of Henderson Bay, a small cluster of custom homes form the North Shore enclave. With open water views and gorgeous sunsets, North Shore is just a short stroll away from the new amphitheater, Henderson Harbor, and Thistle Never Dhu – our new 84,000 SF putting green.
West Point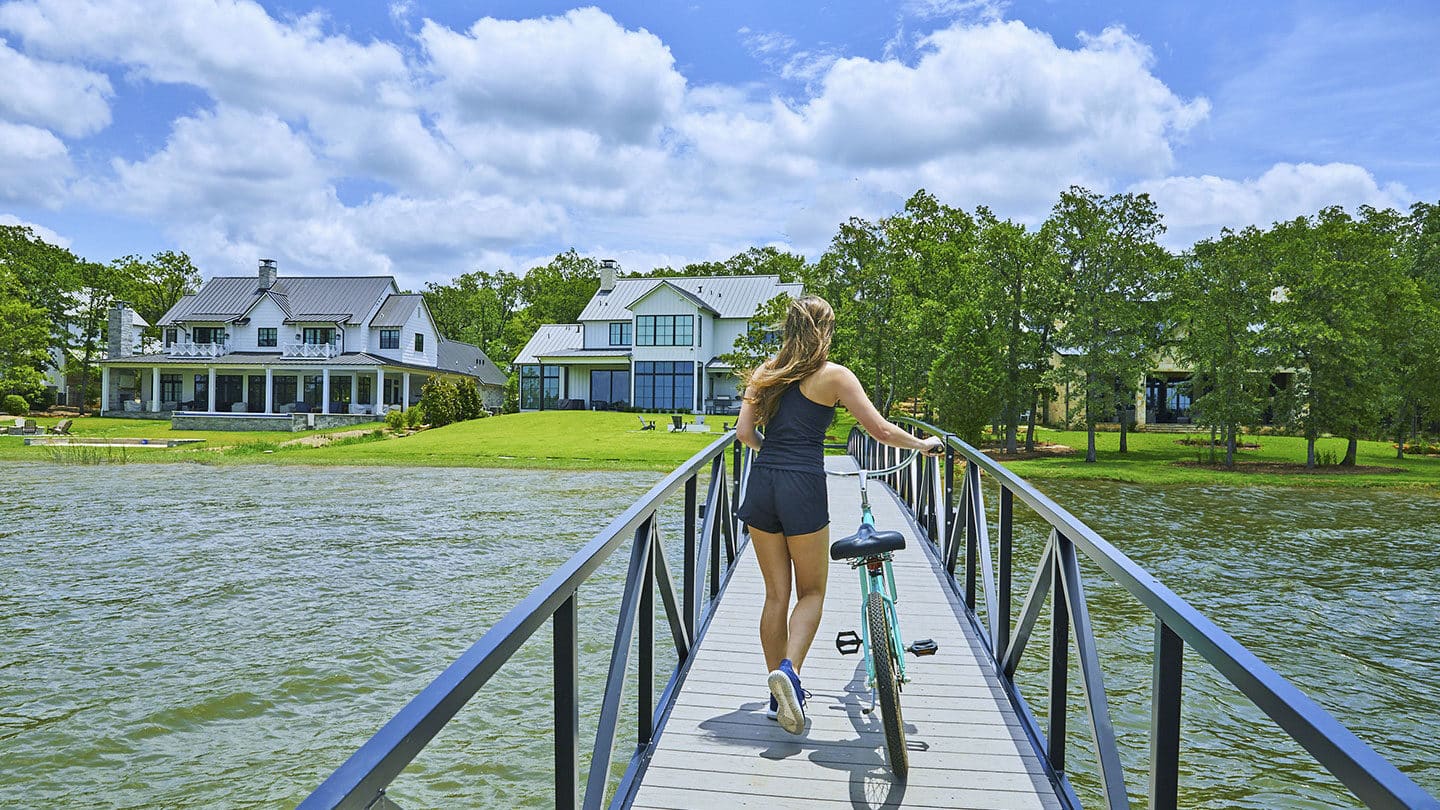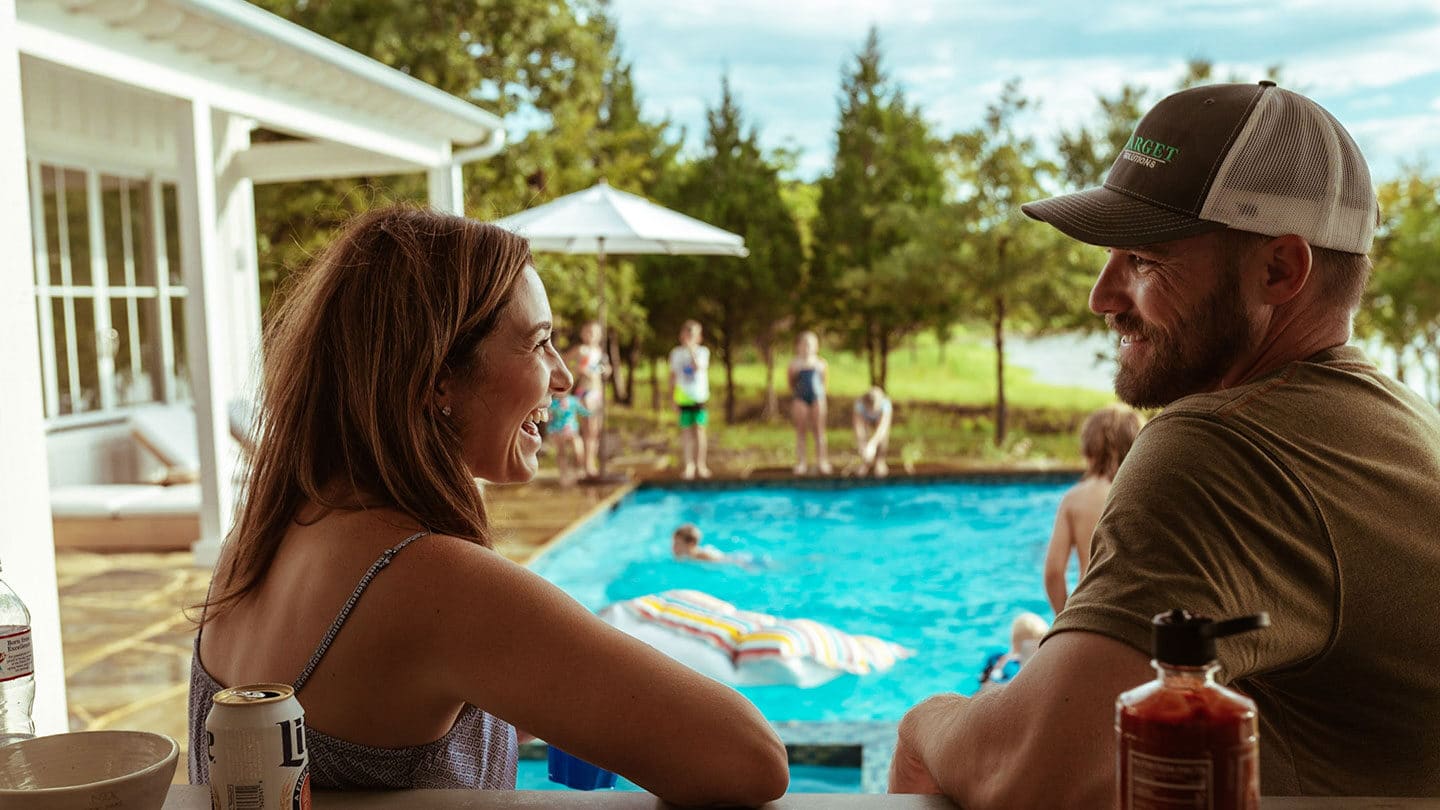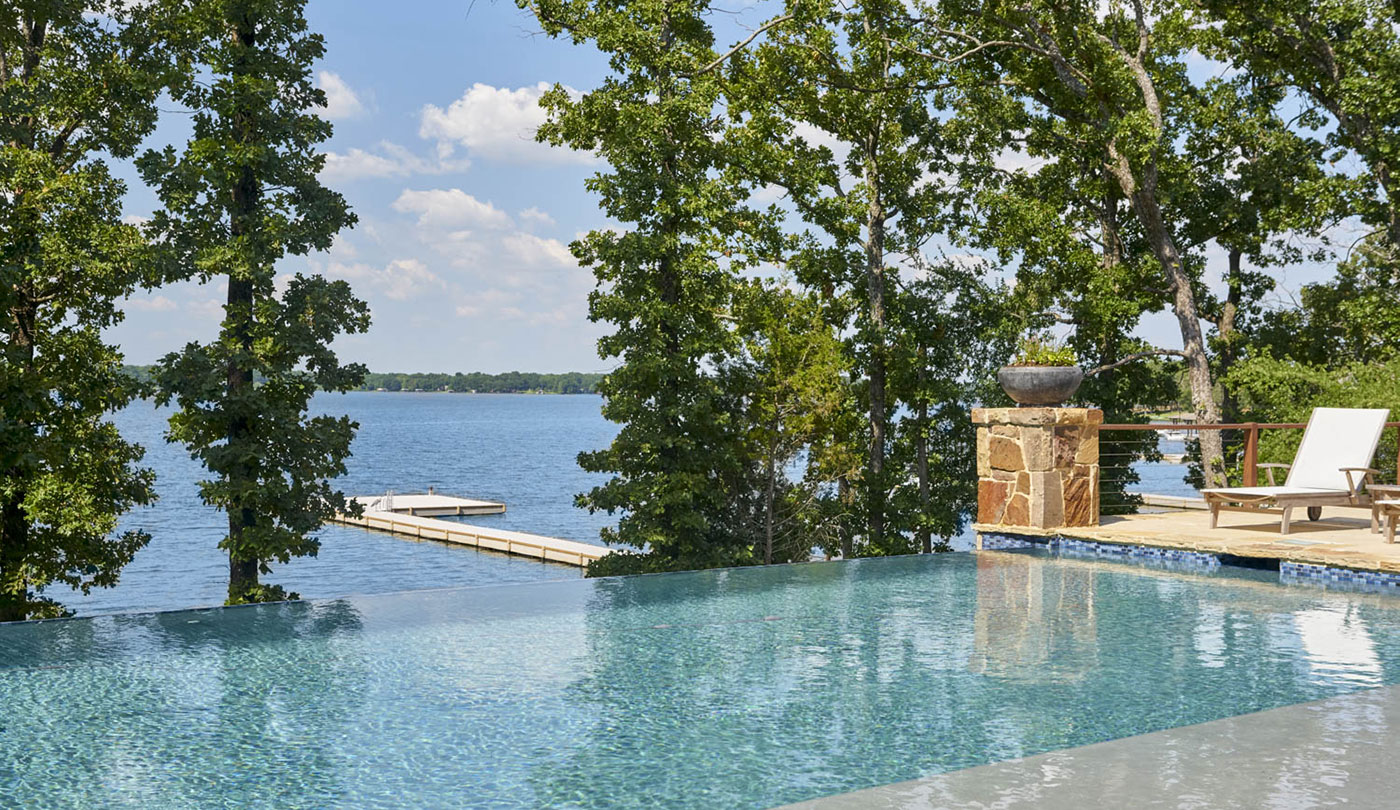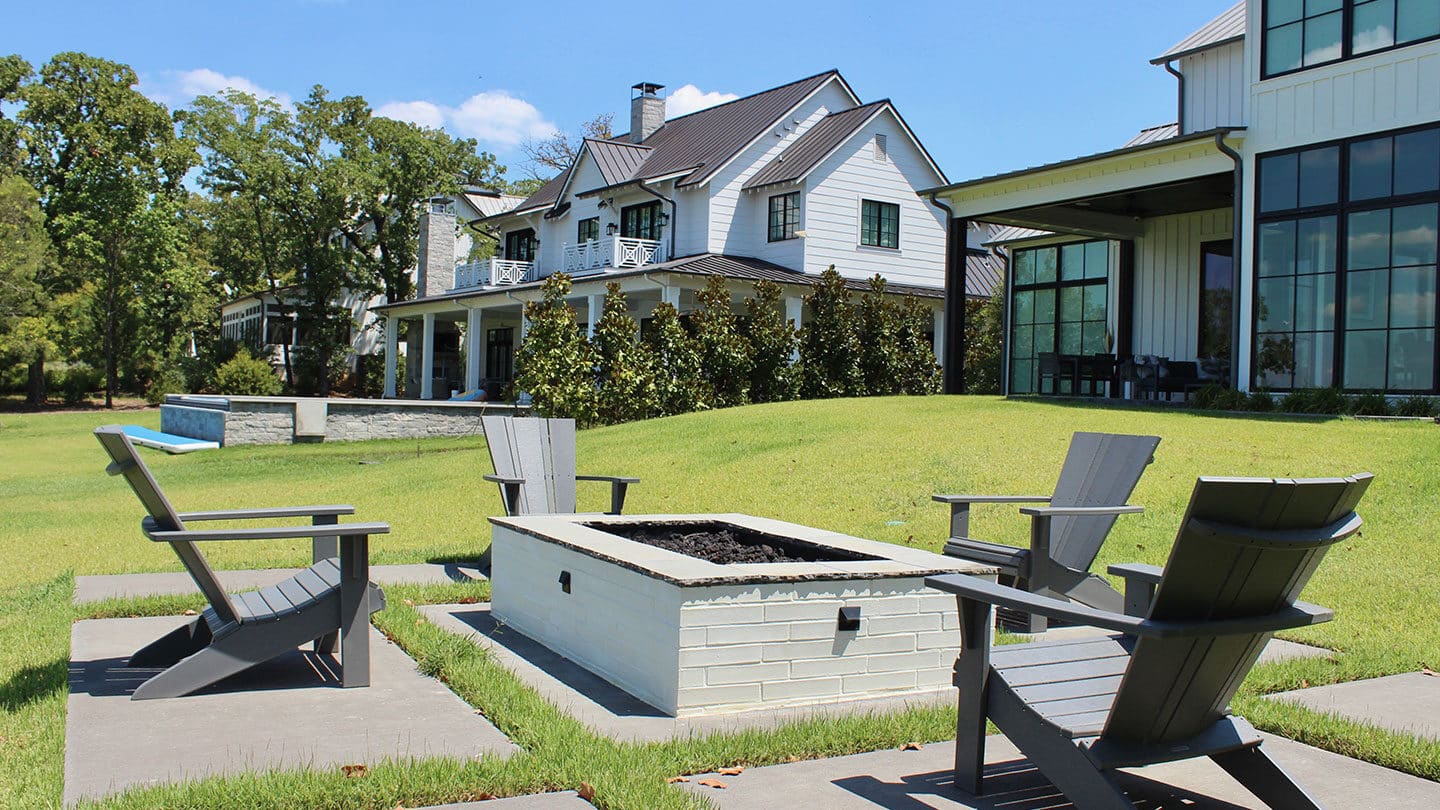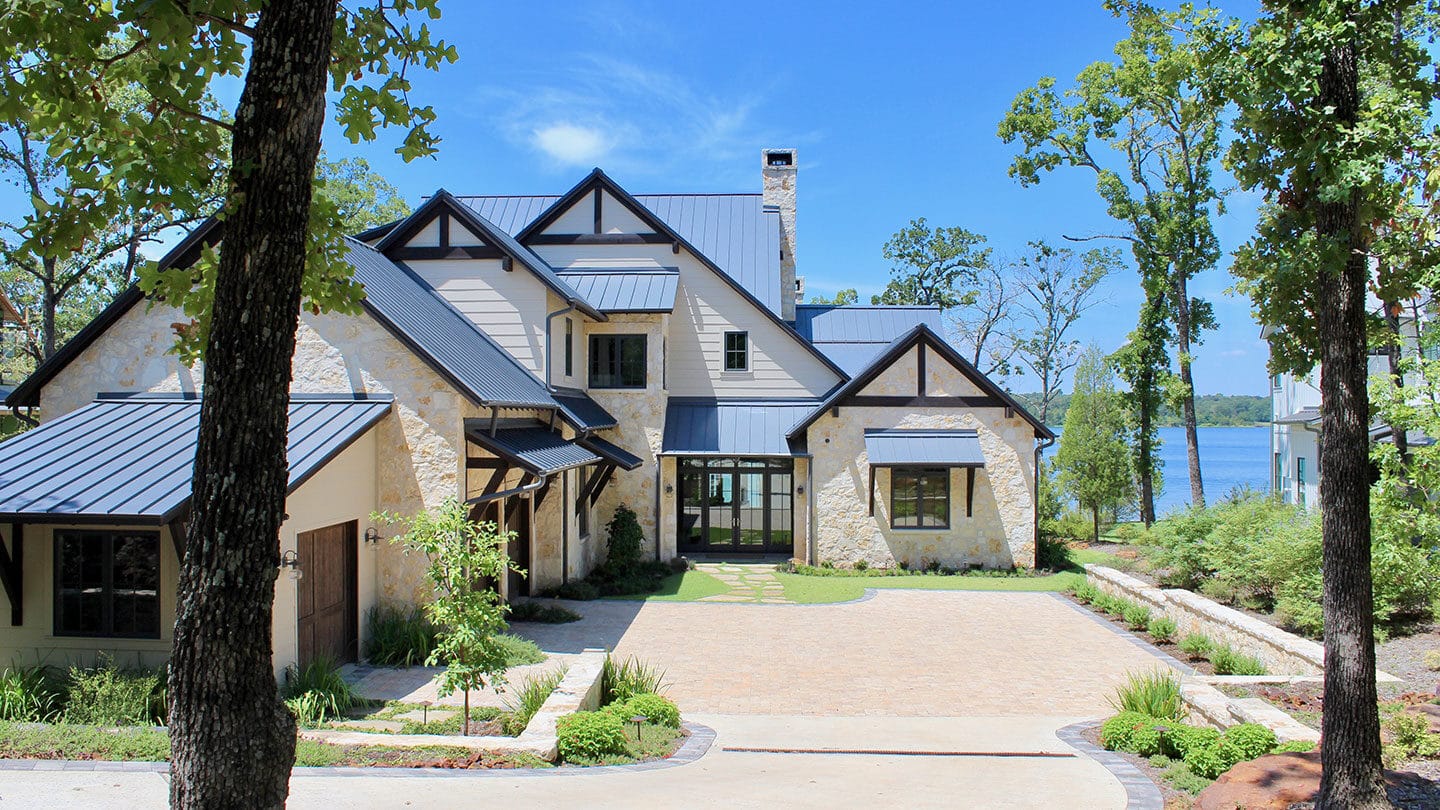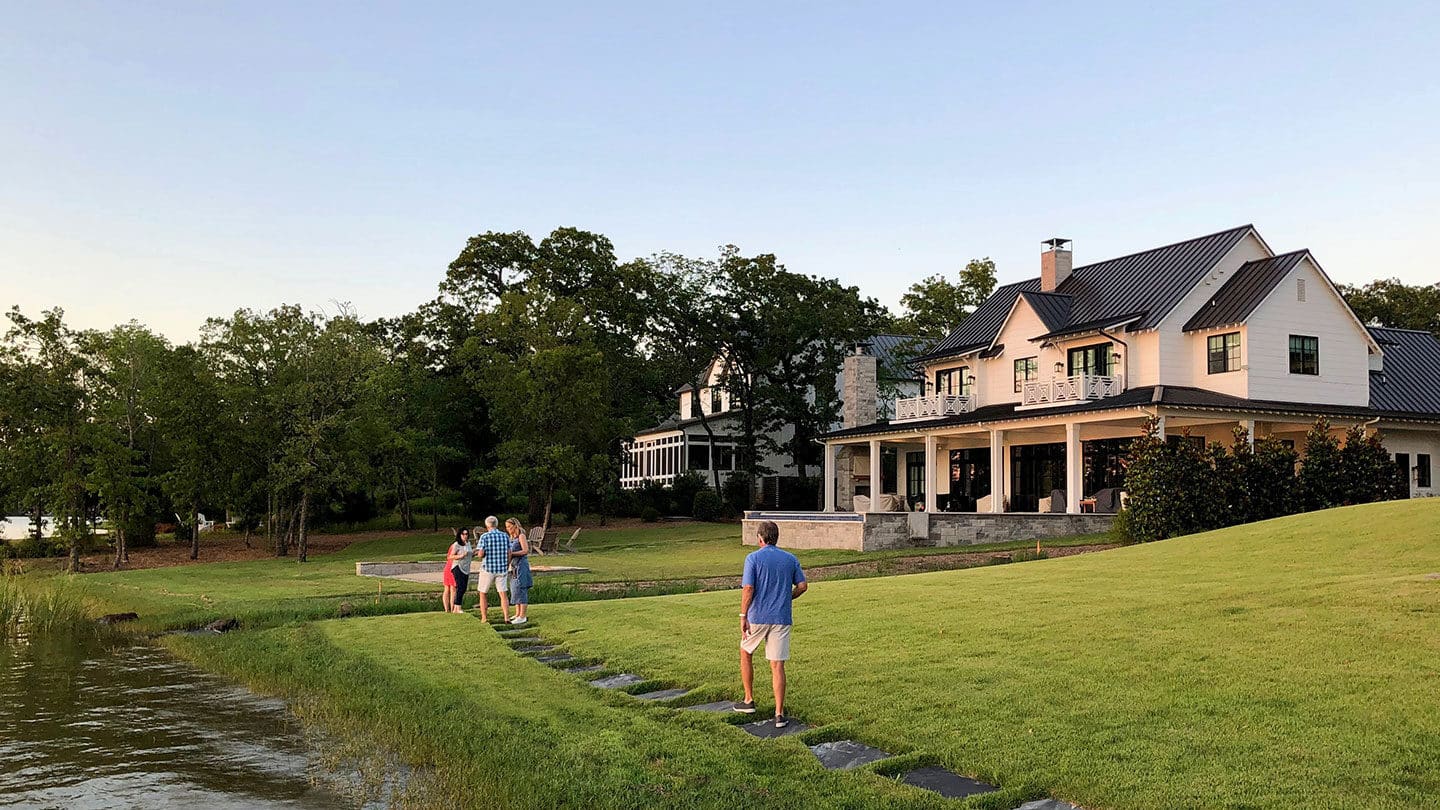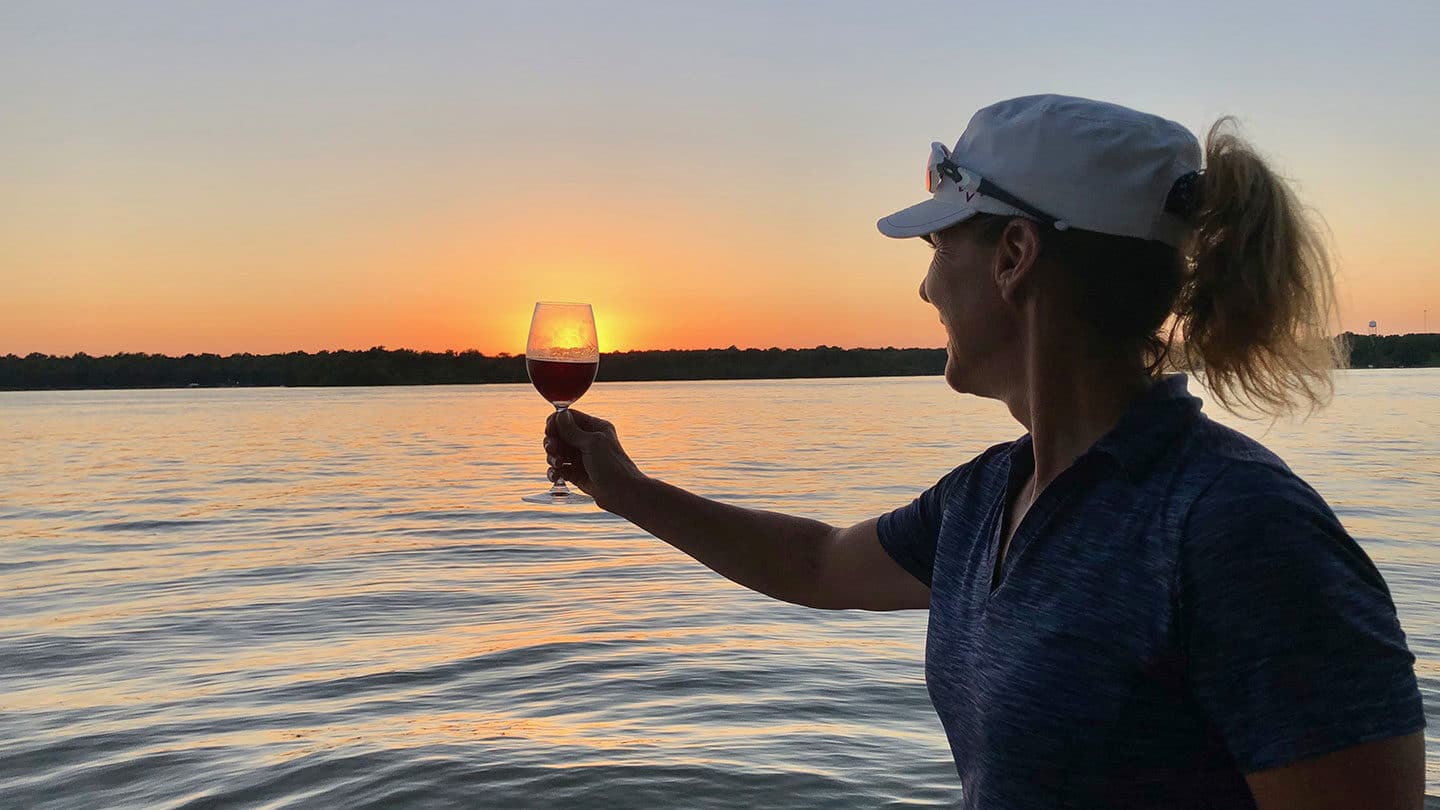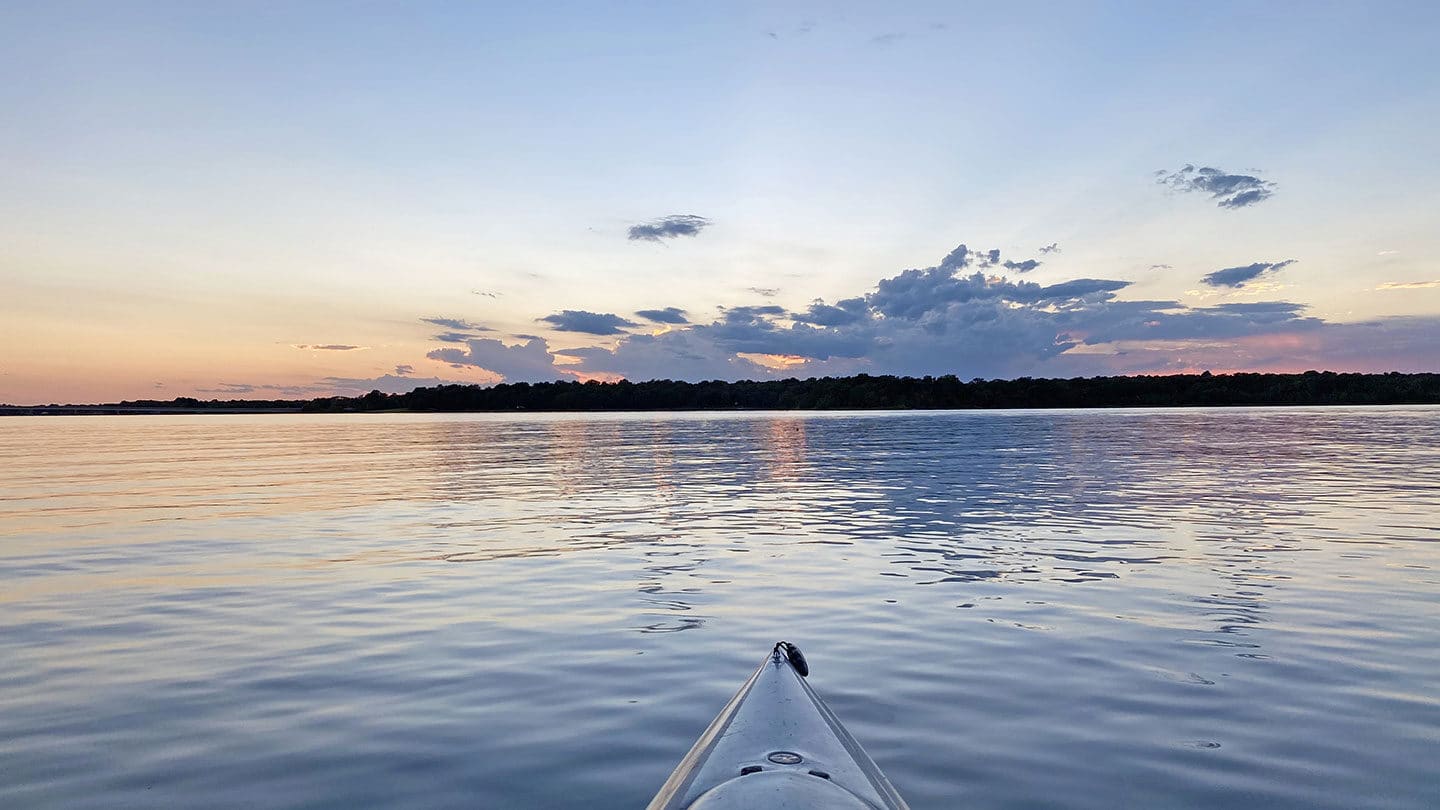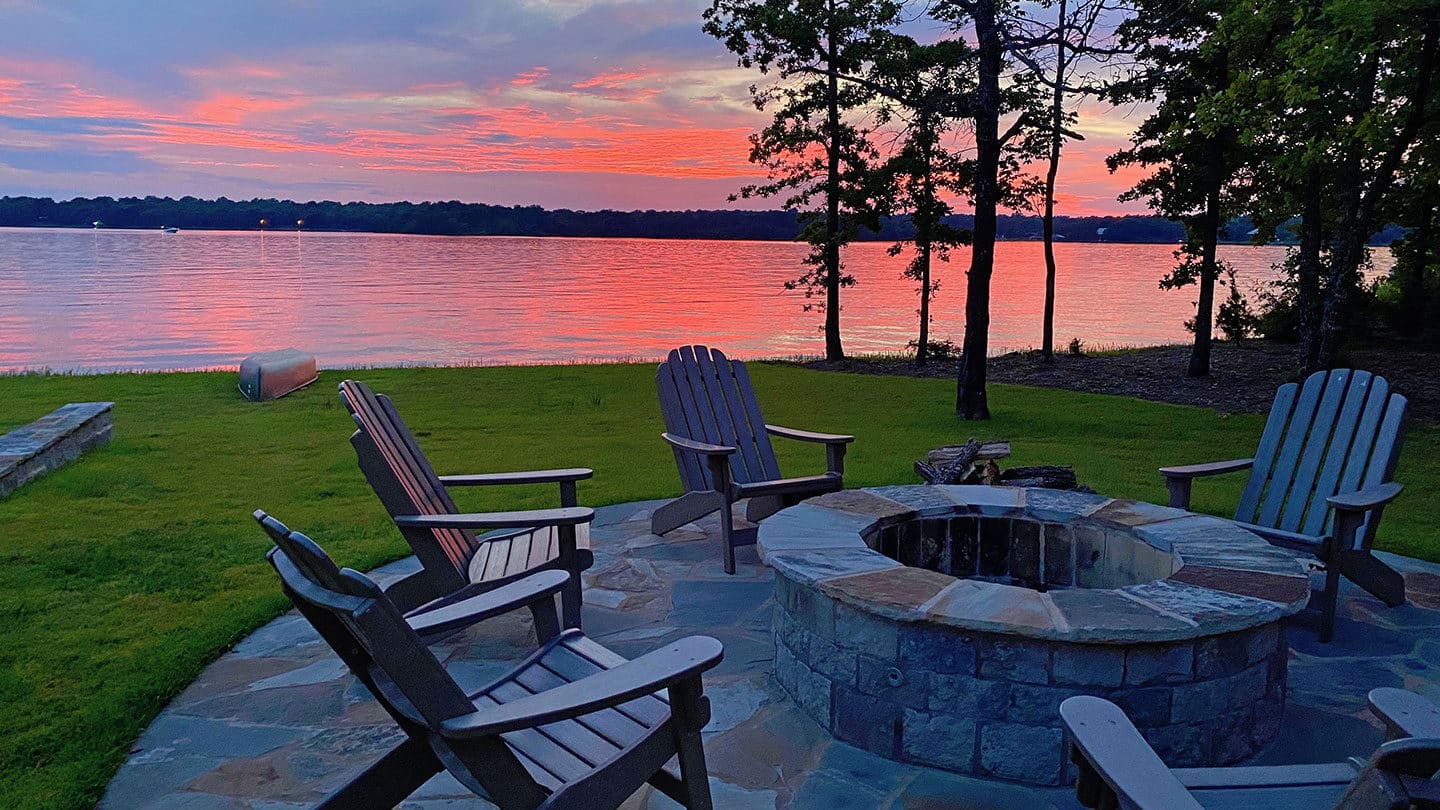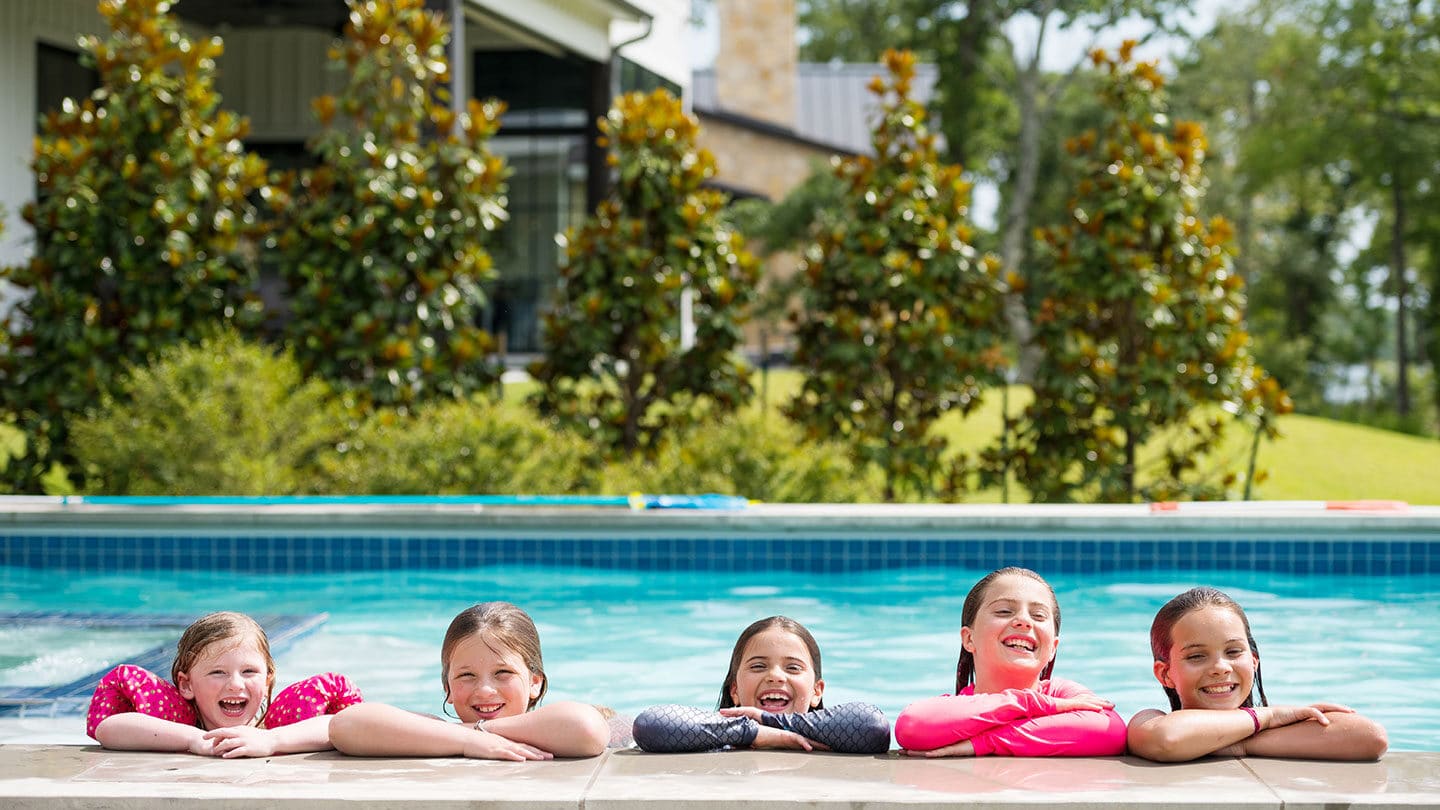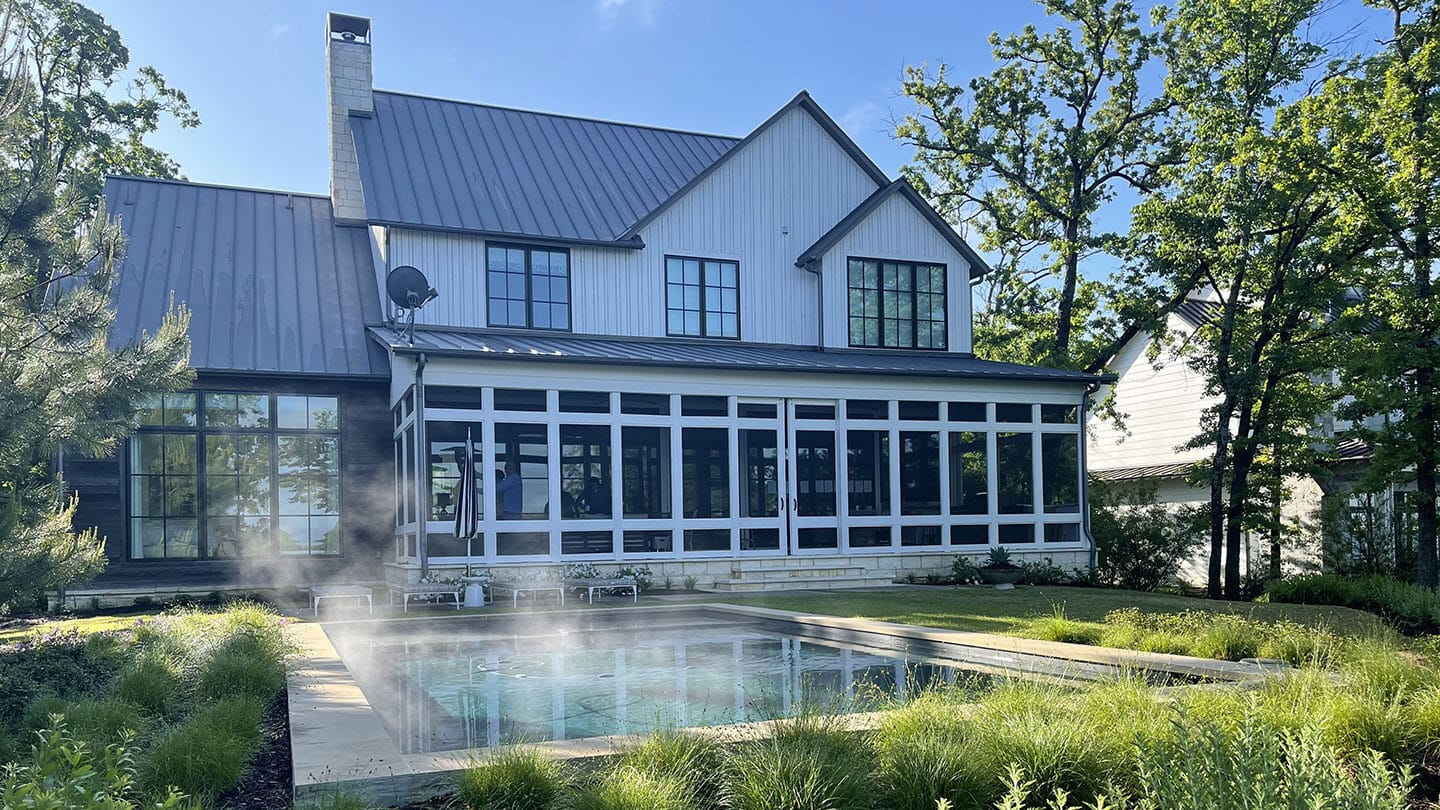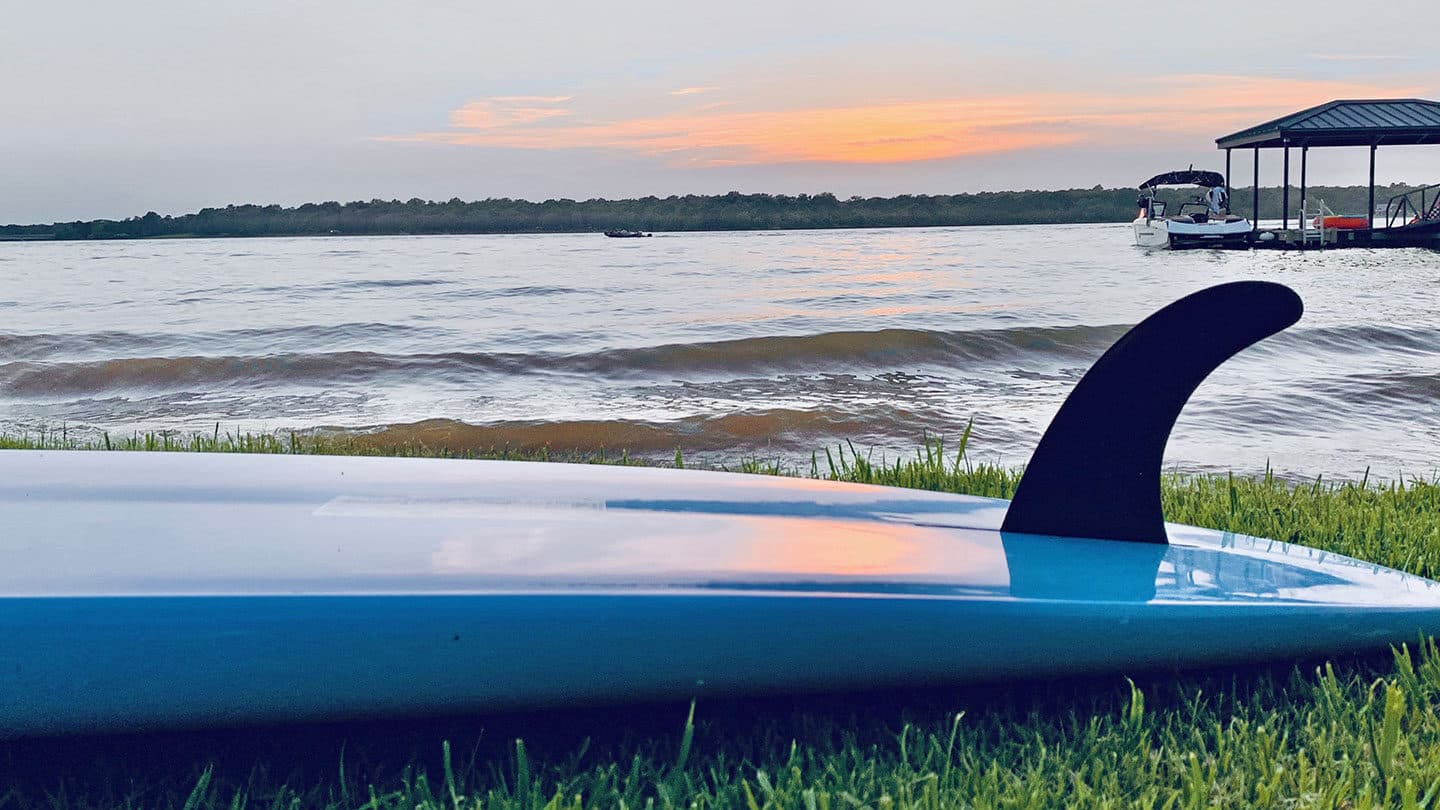 Oh the sunsets! On the western shore of Long Cove, you'll find a neighborly group of custom homes on spacious lots nestled in the woods. Just an easy walk, bike or golf cart ride from the amenities at Founders Row, Henderson Bay and even closer to our new epic putting green and future community and sports center.
Founders Row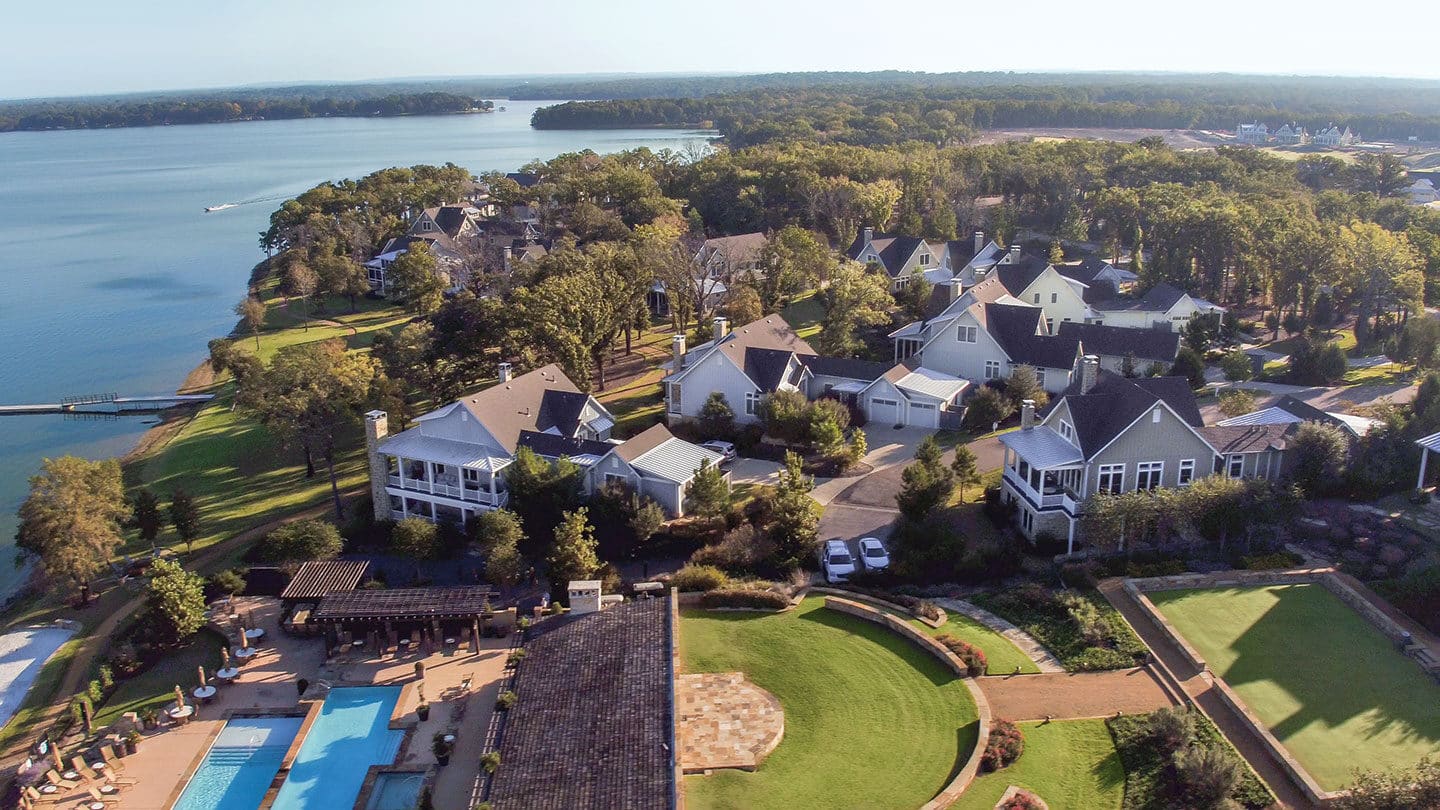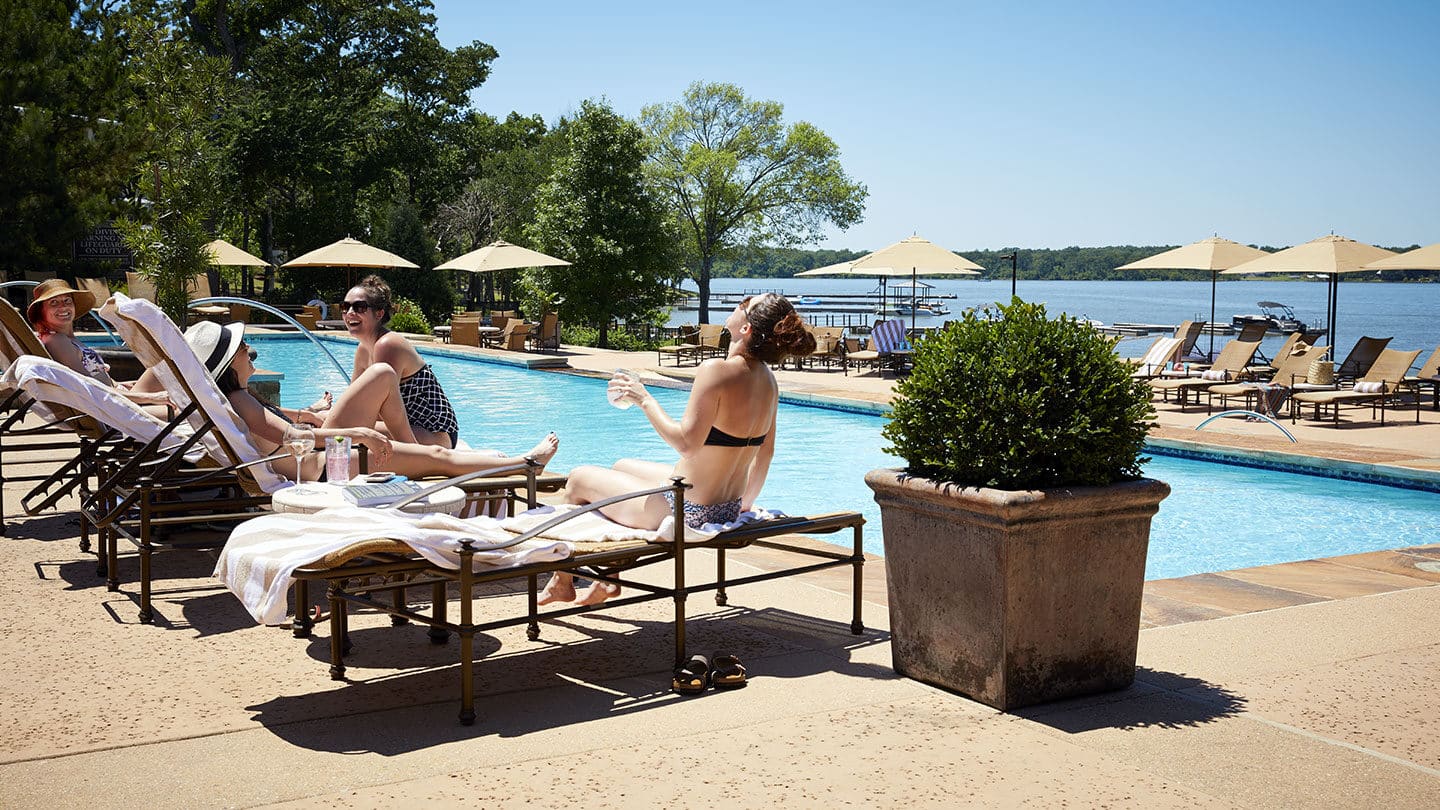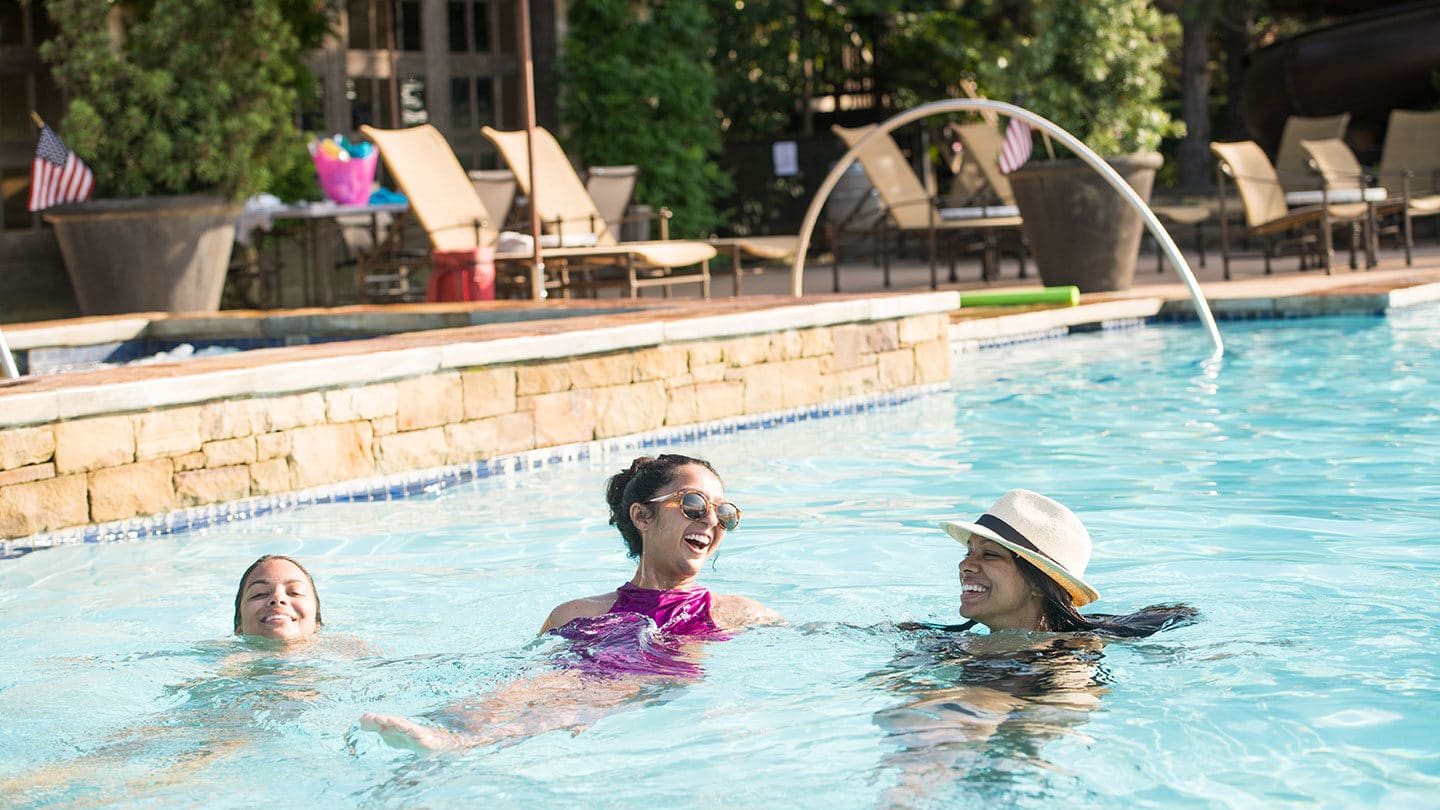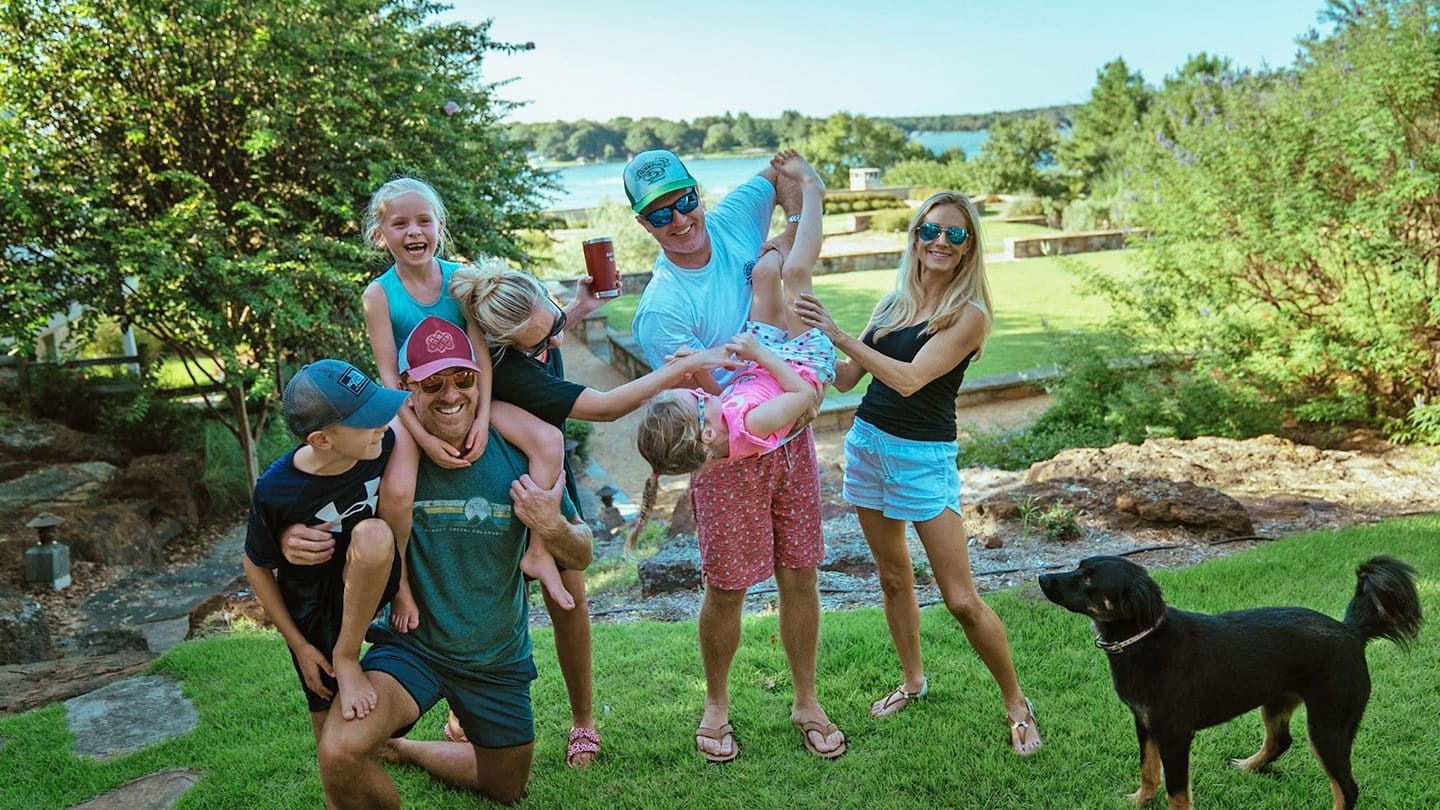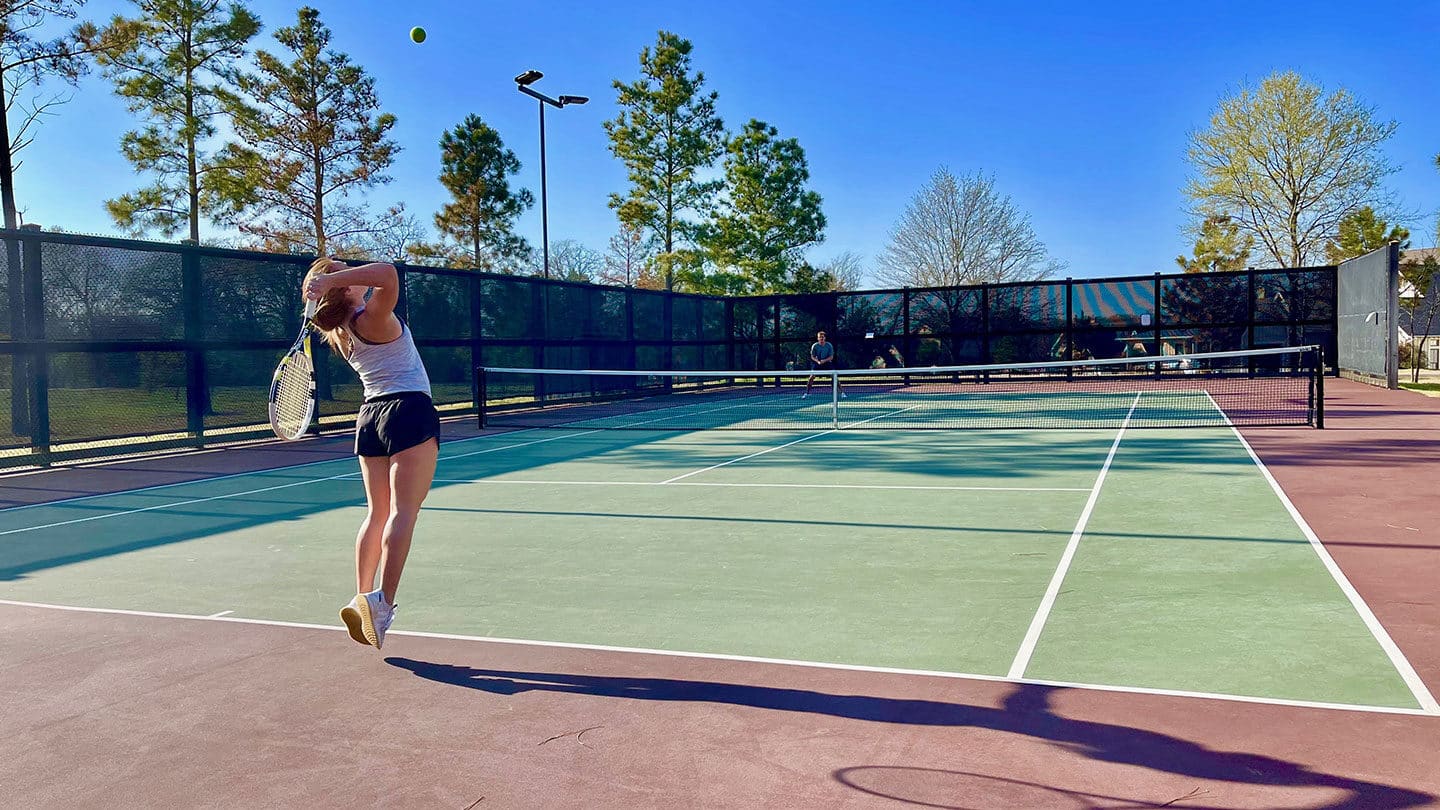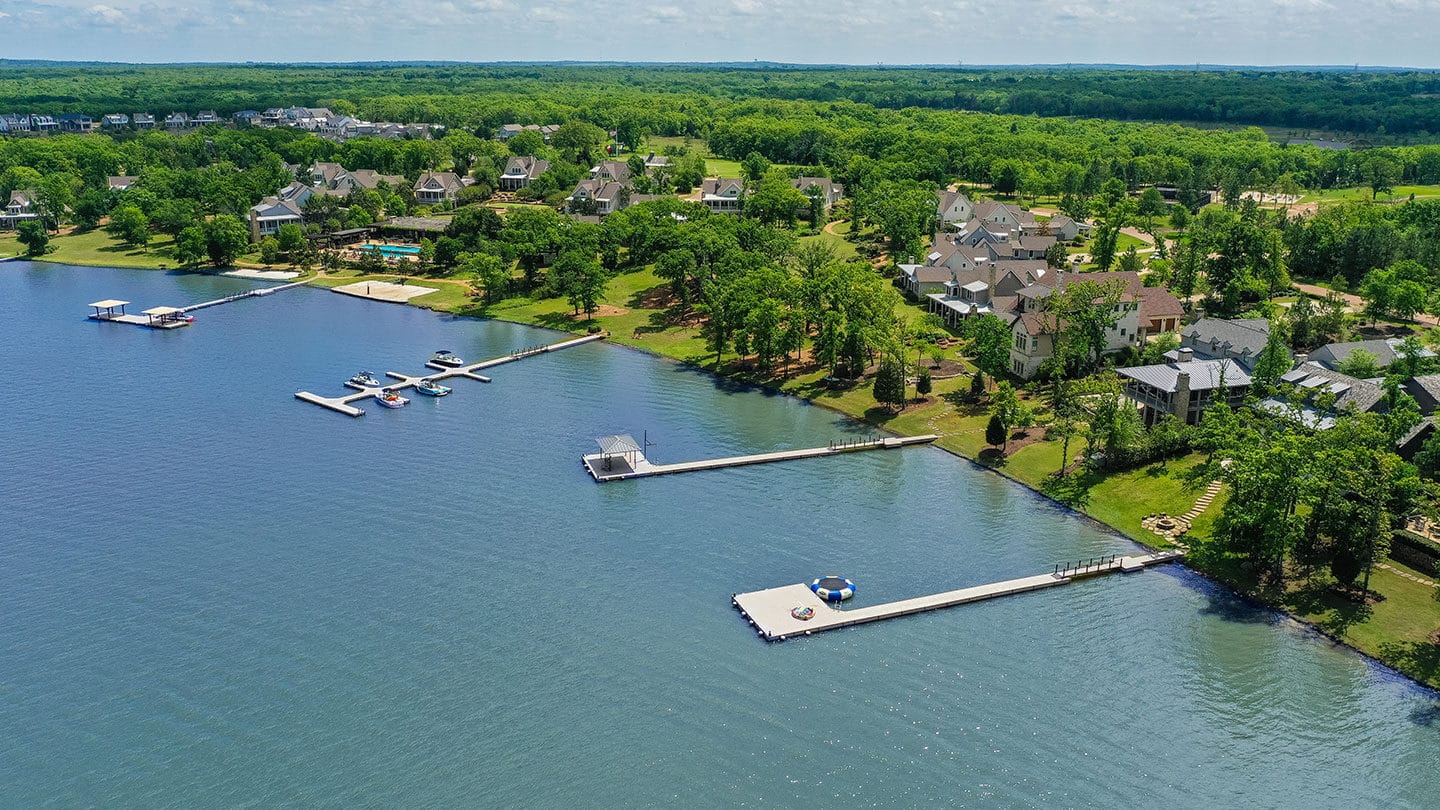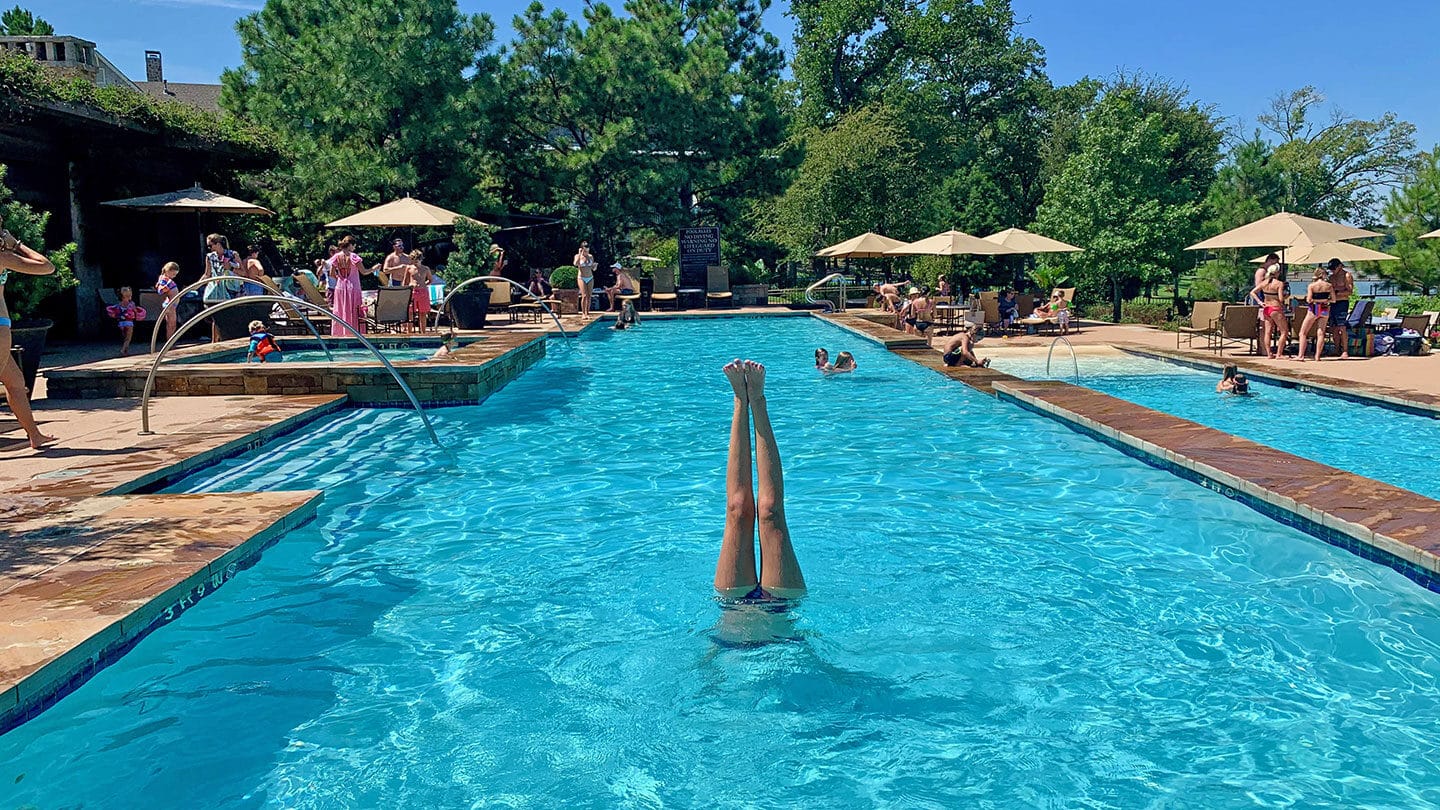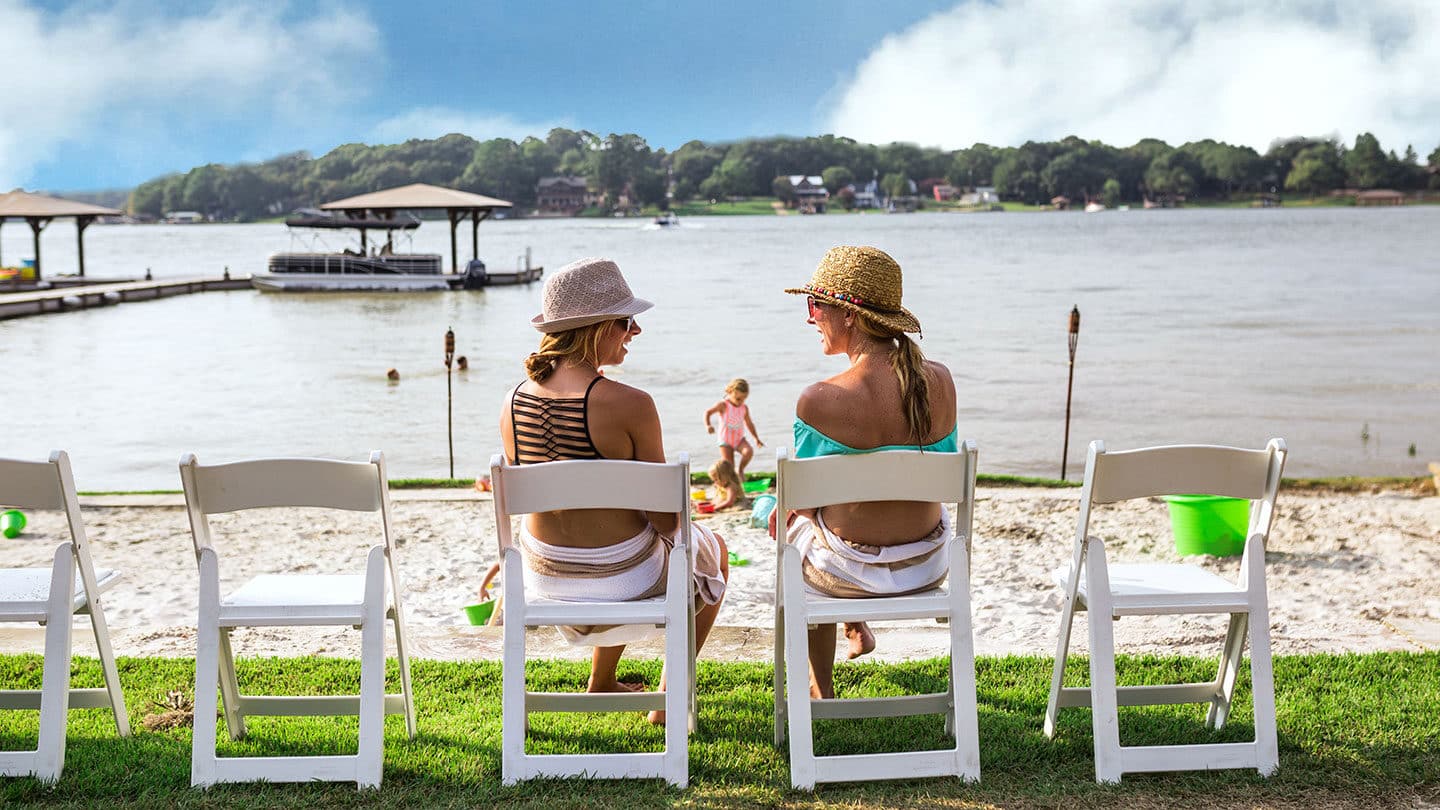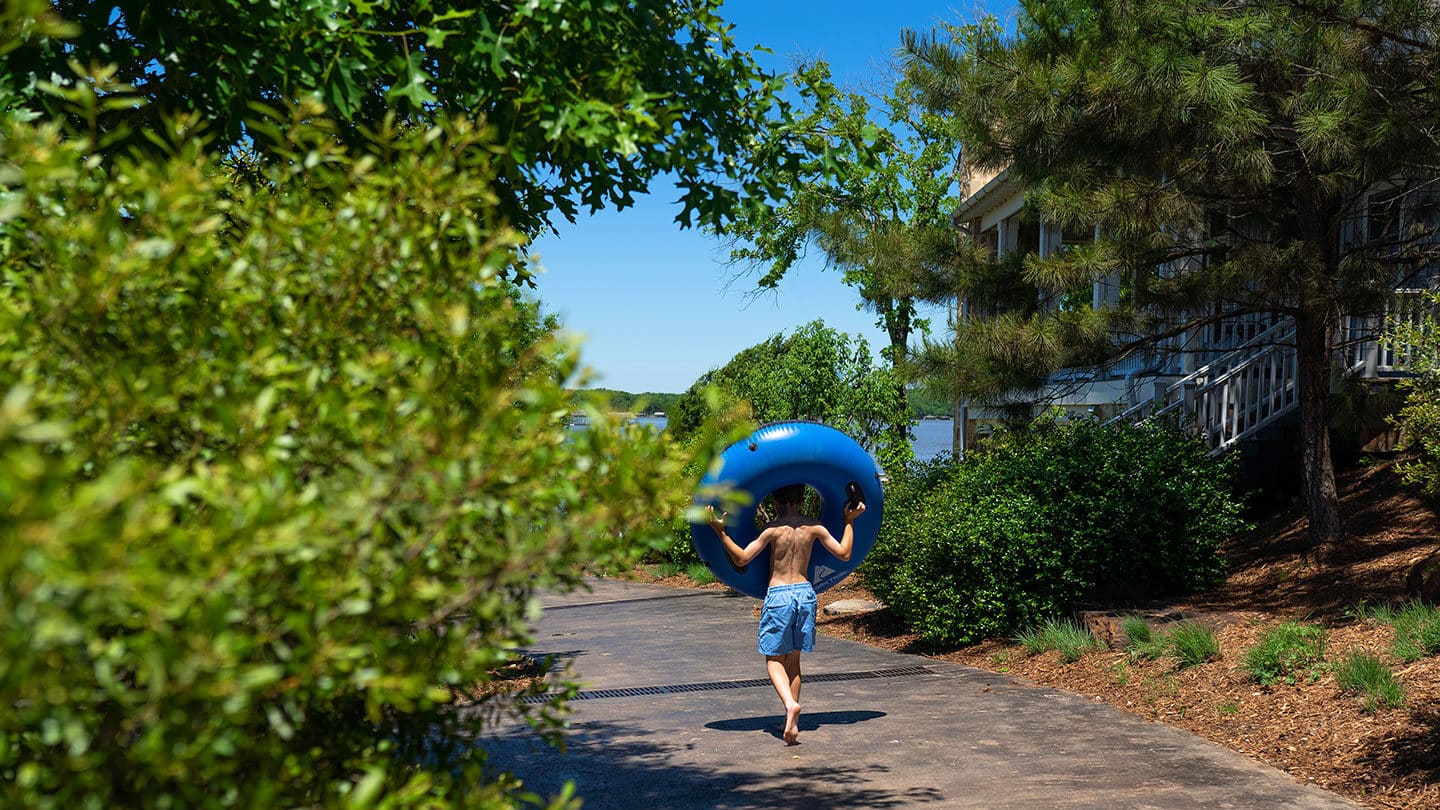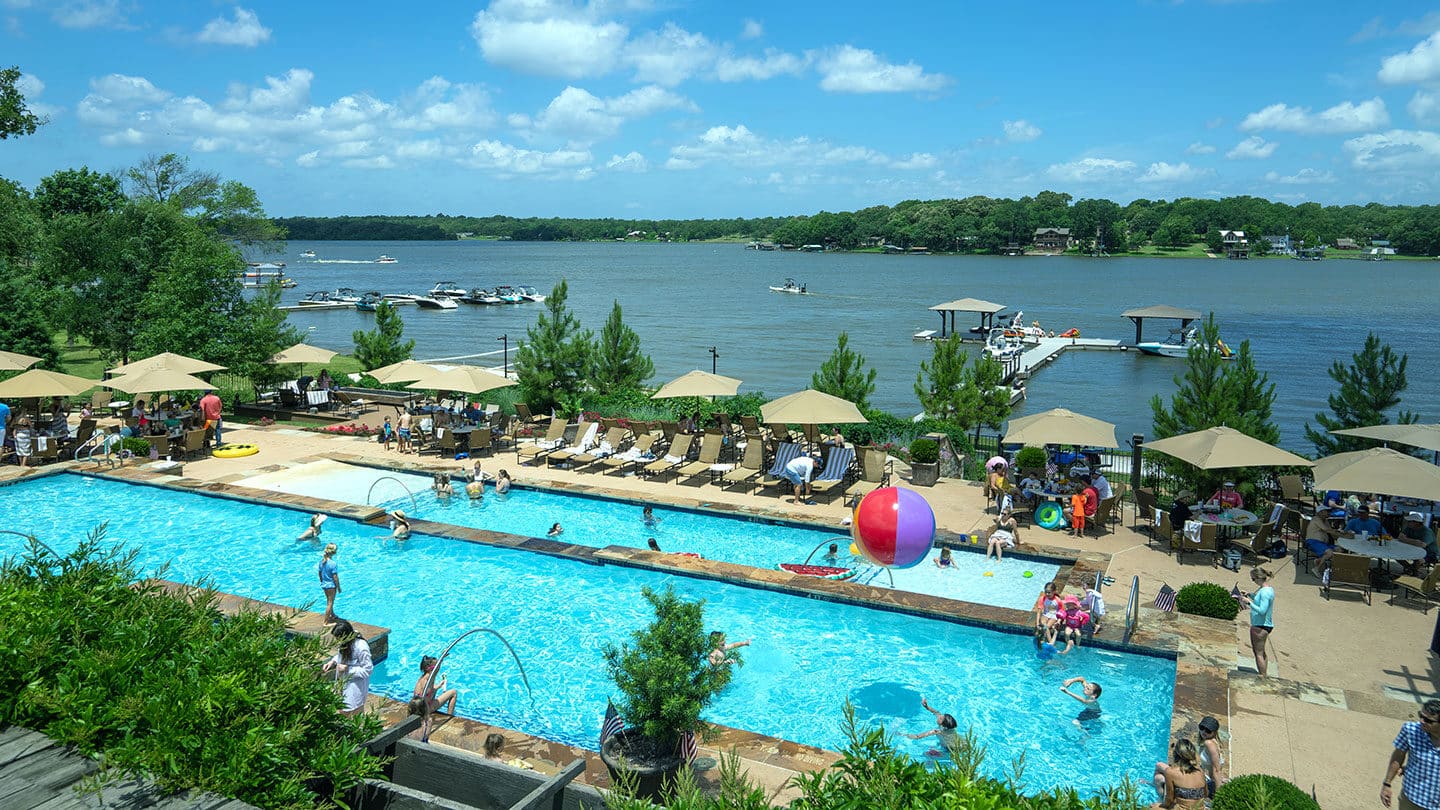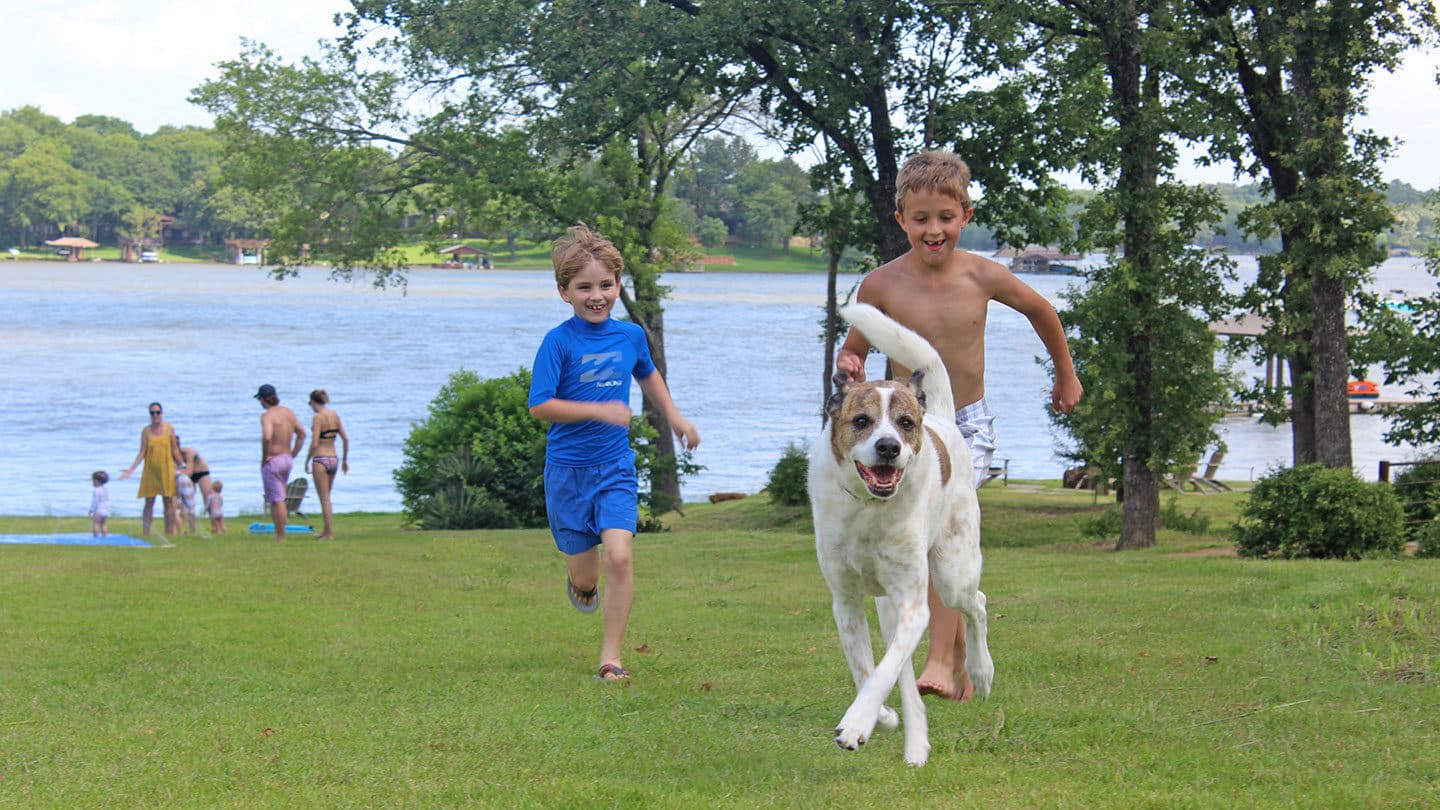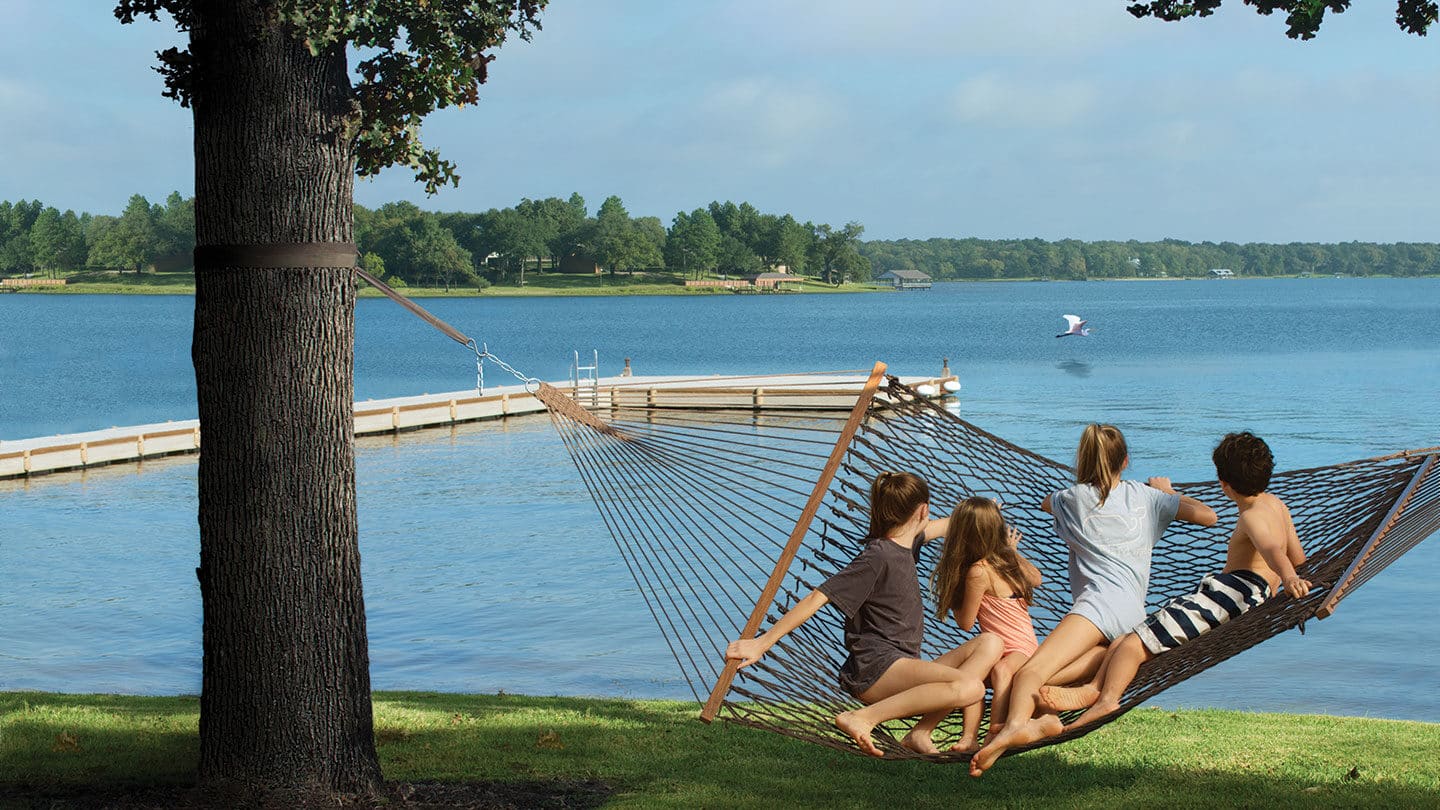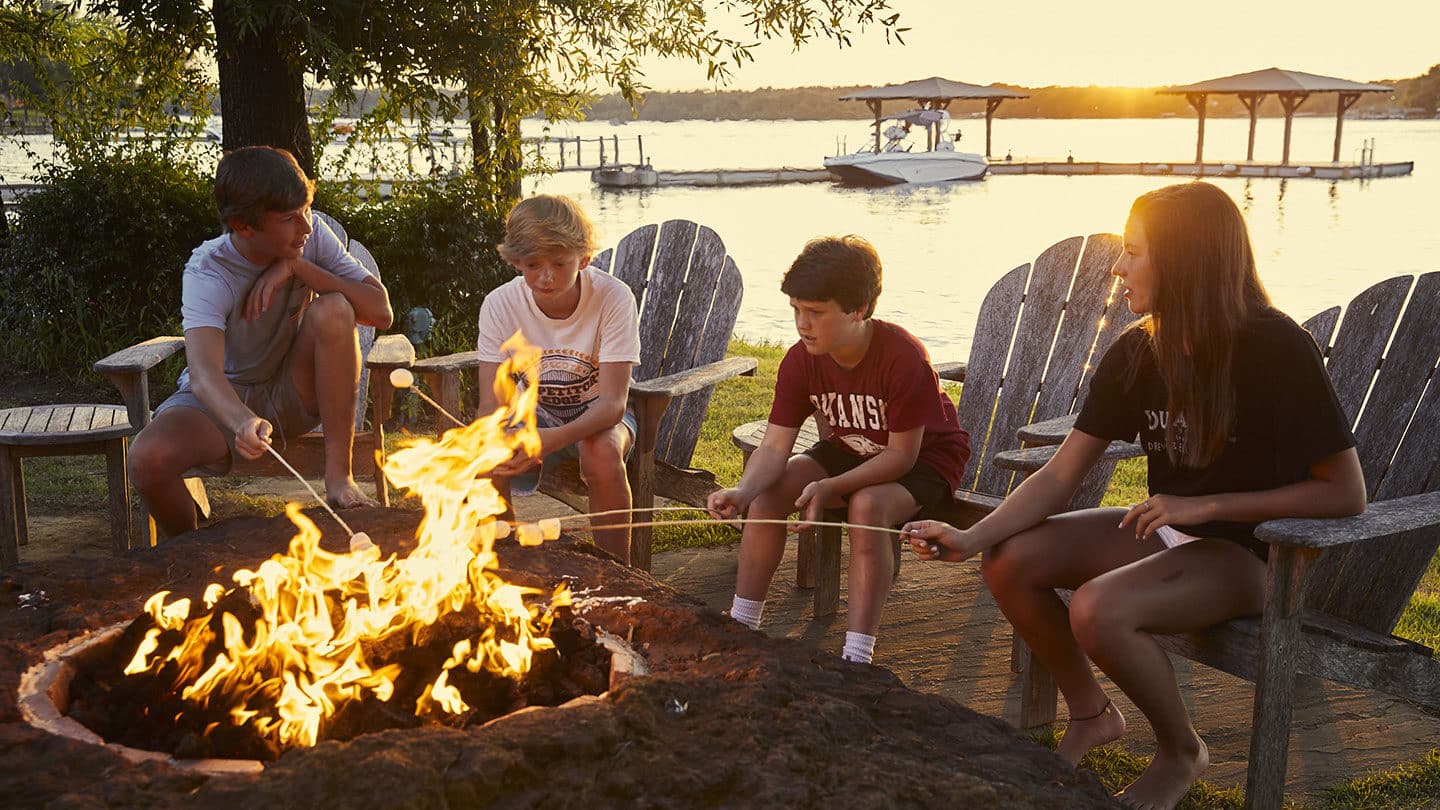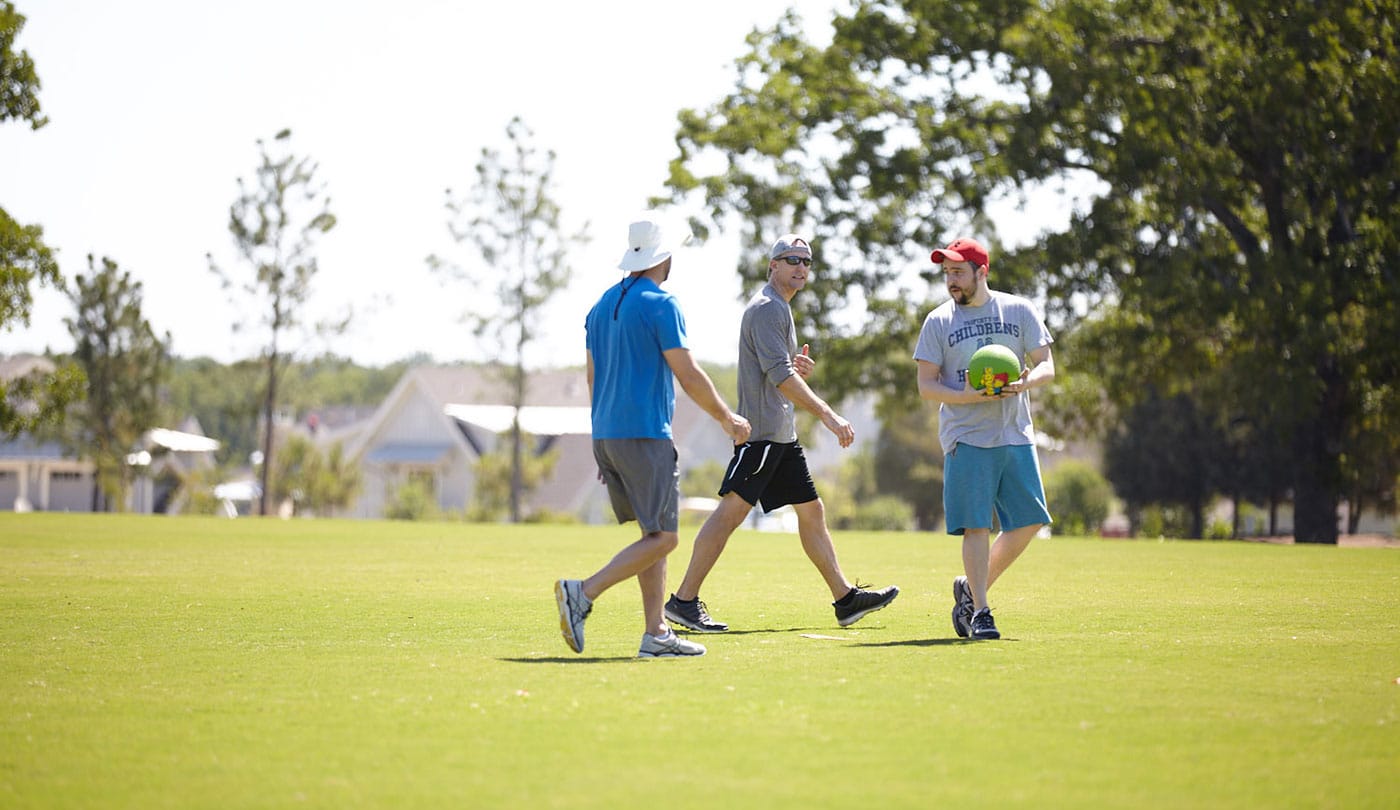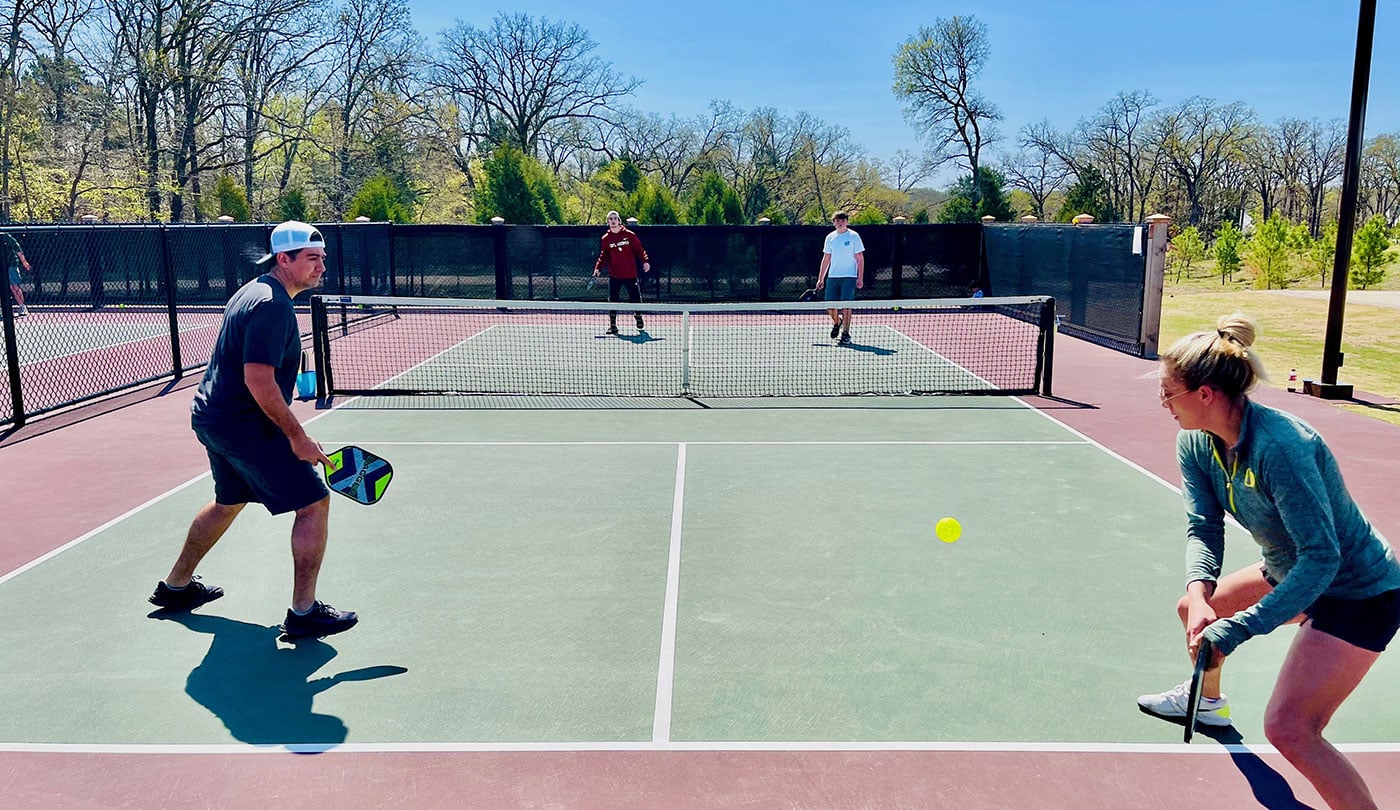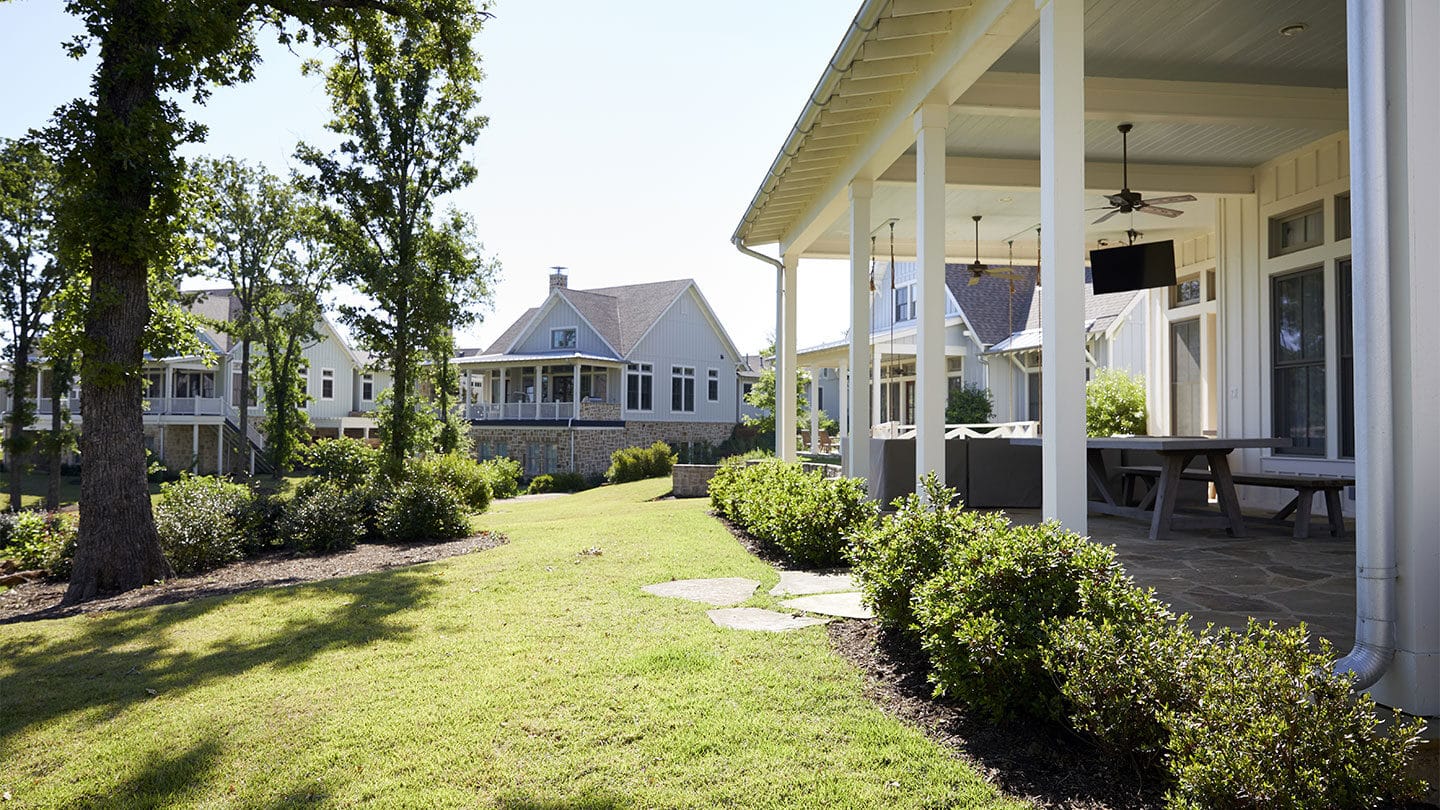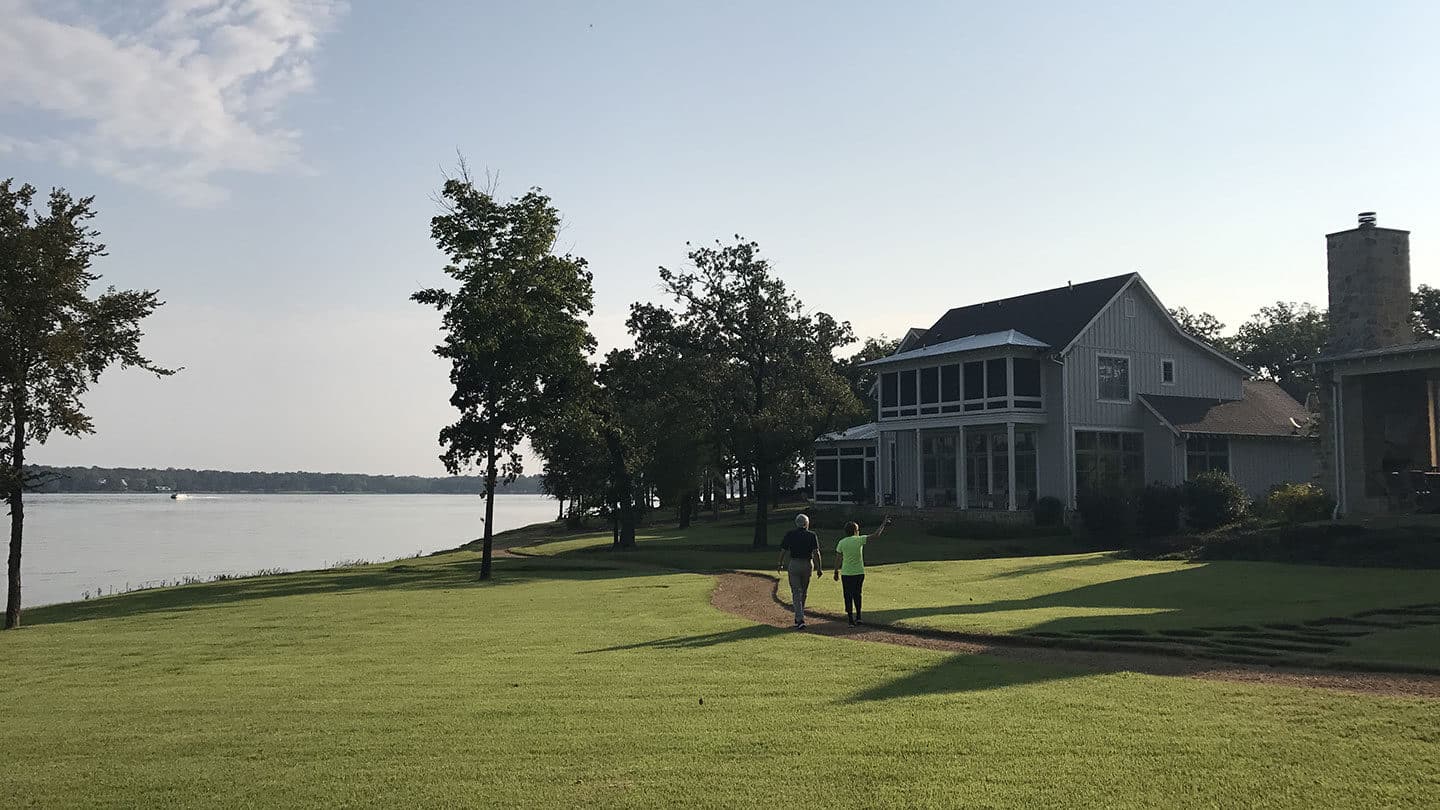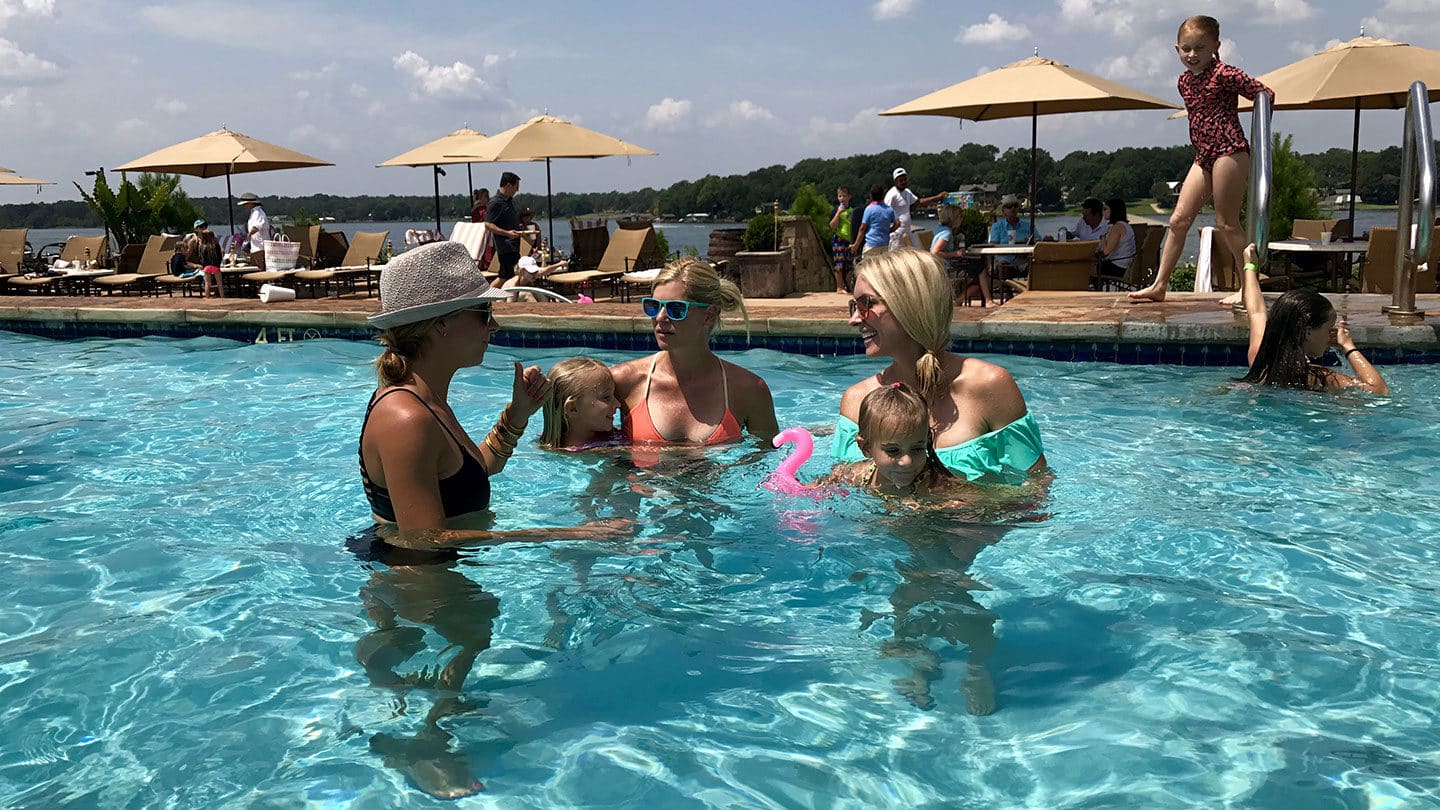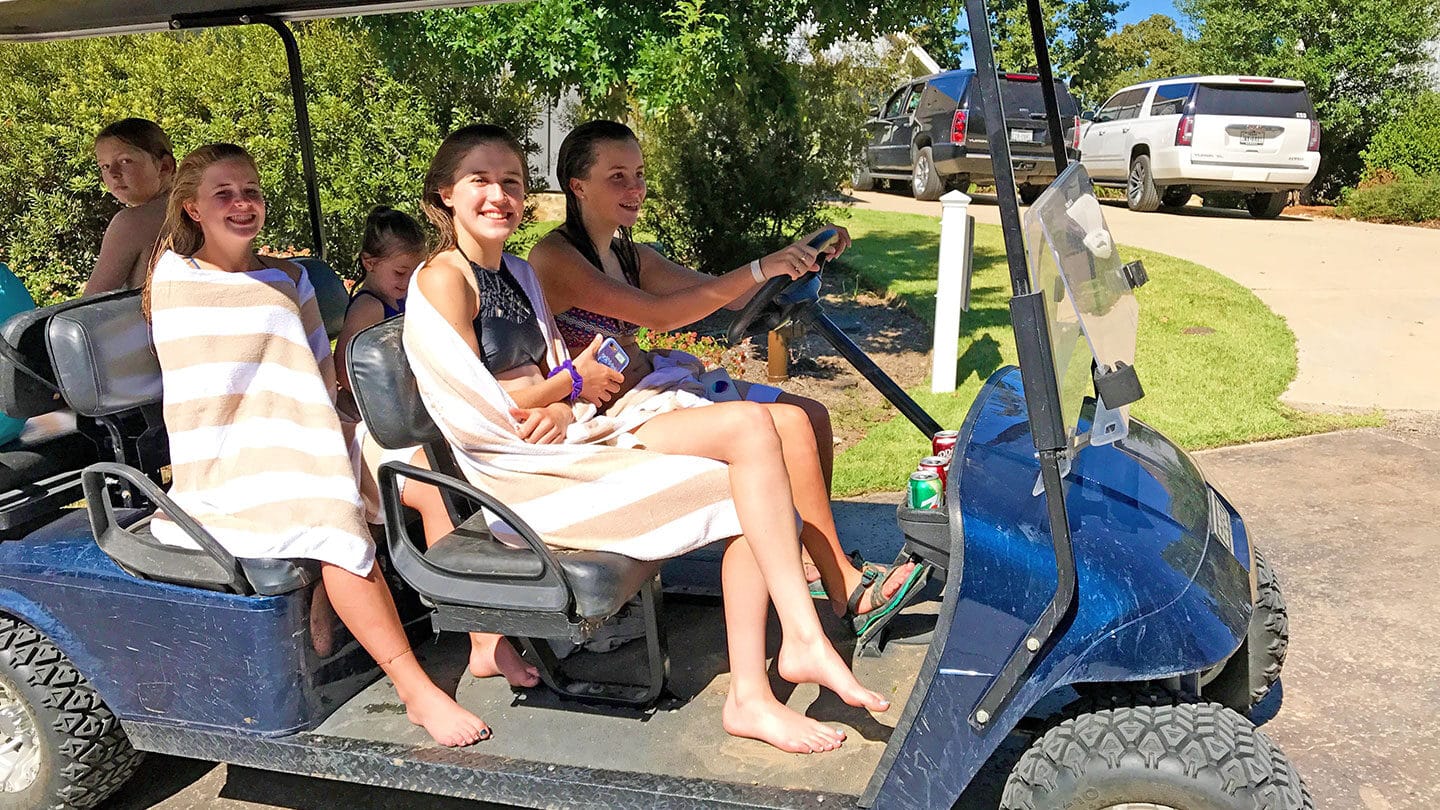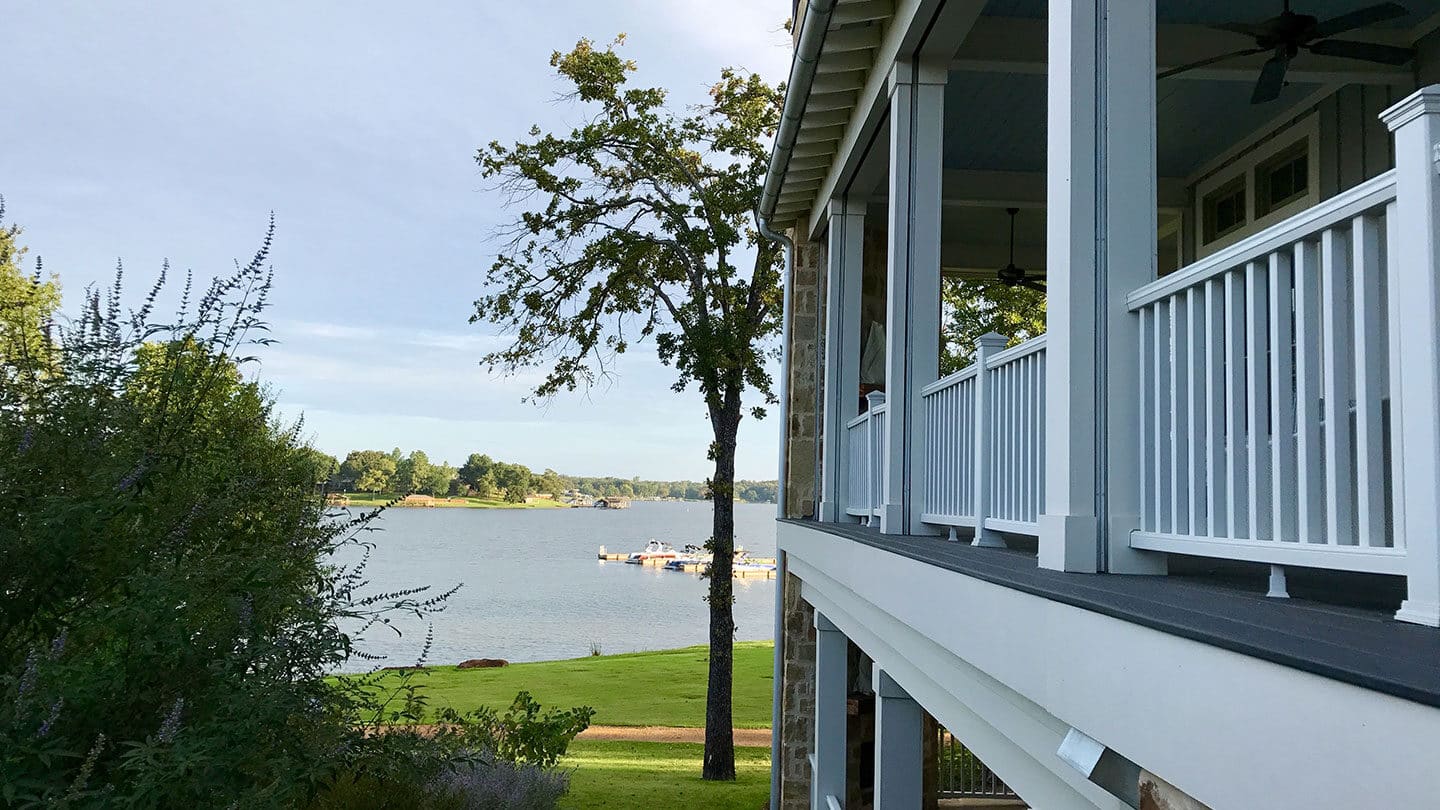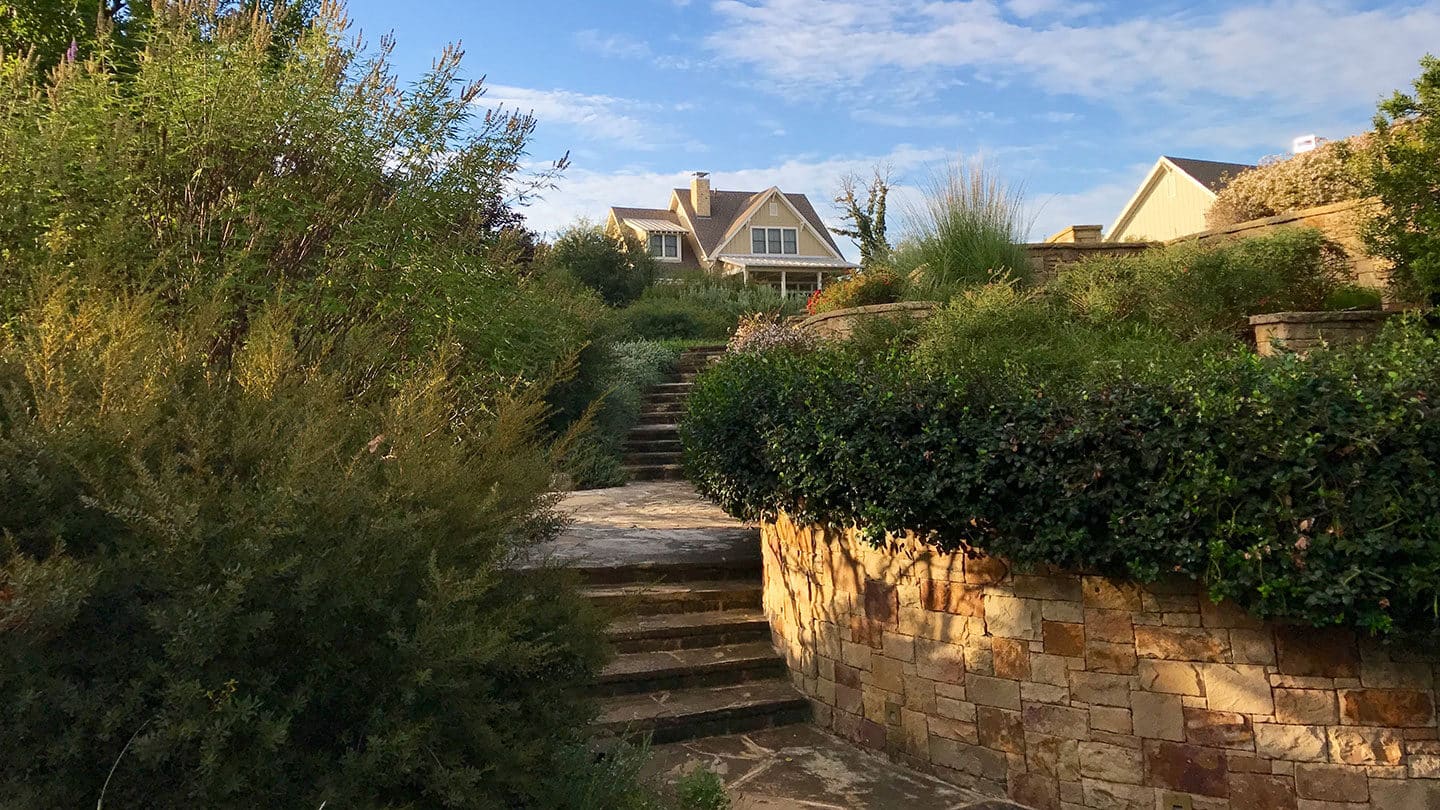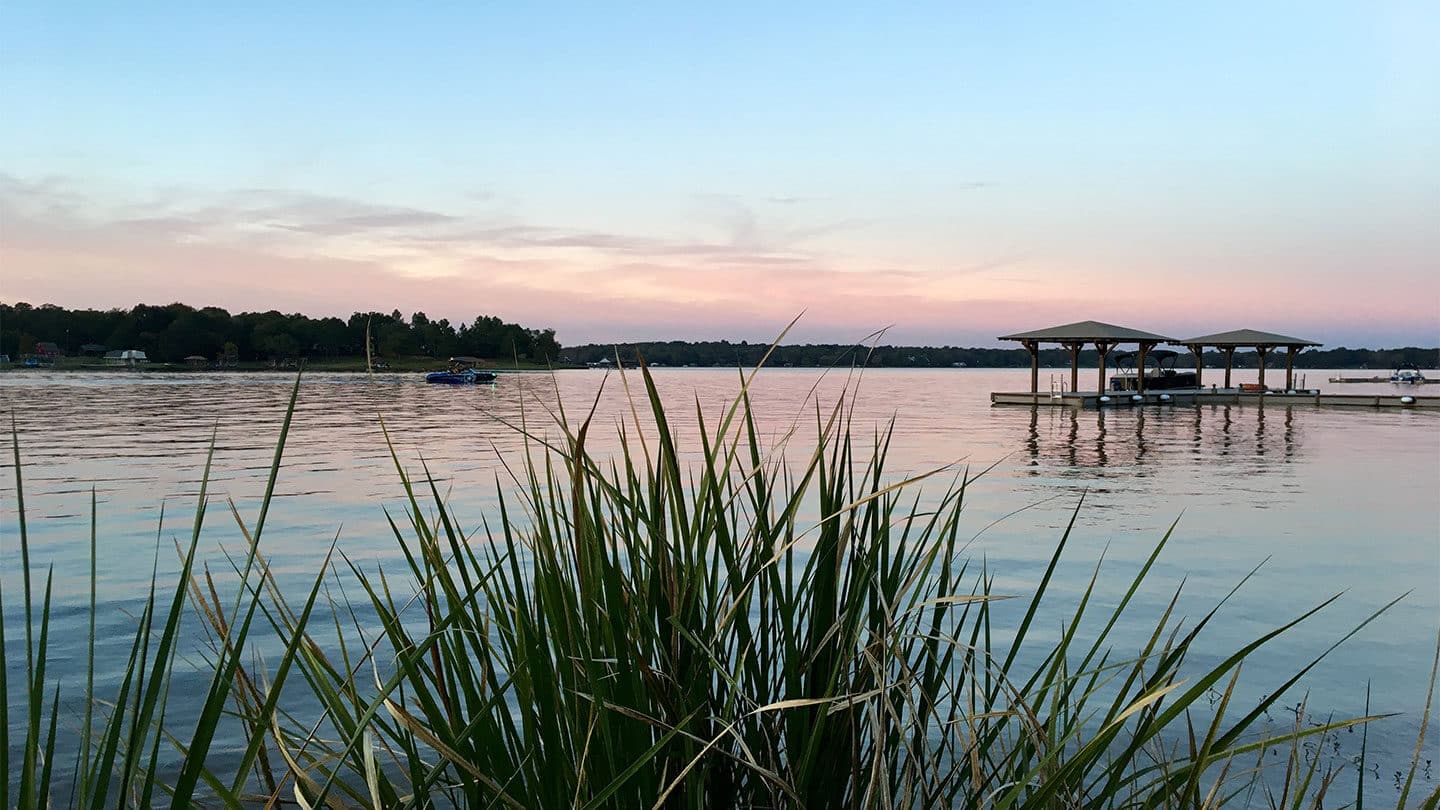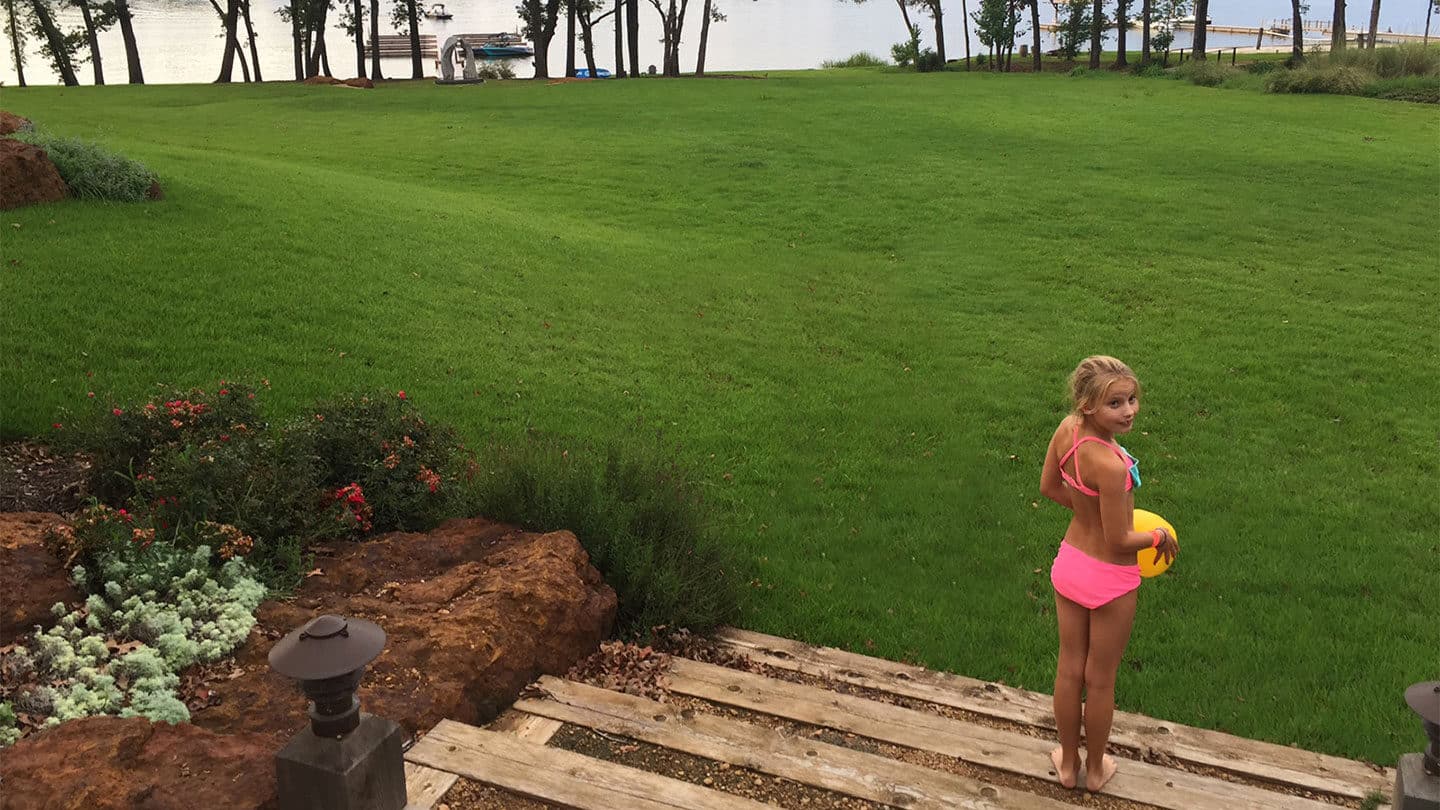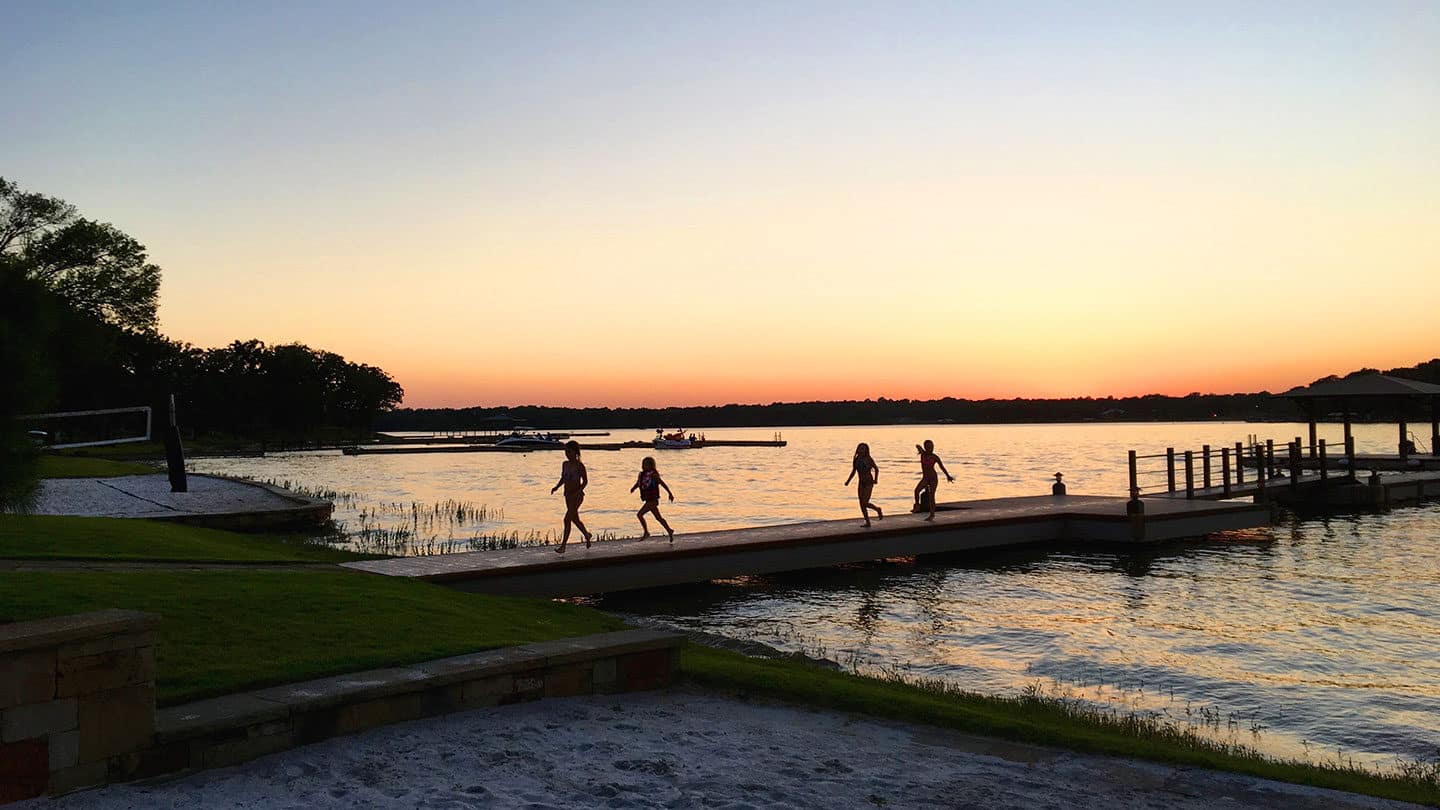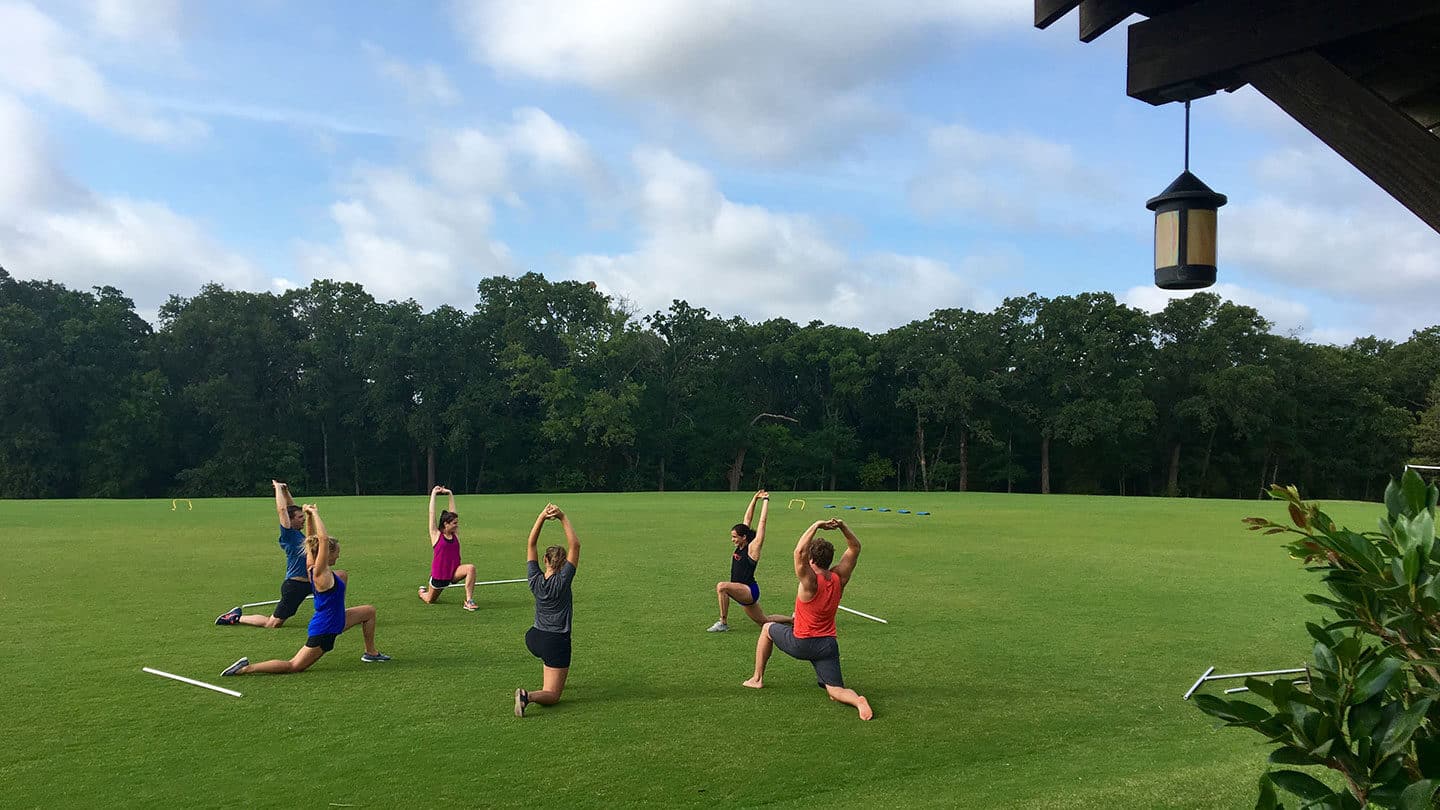 Kids wrapped in towels riding in golf carts. A barefoot group workout on the Play Field. A Nautique being dropped off at the dock by Boat Valet for a wakeboarding adventure. The friendly village of Founders Row is where it all began and with a variety of amenities is always buzzing with activity. Pool and water slide. Regatta Grill. Pickleball, tennis and basketball courts. Toy Barn Cafe and Mini-Market and Play Field.
Dodd's Landing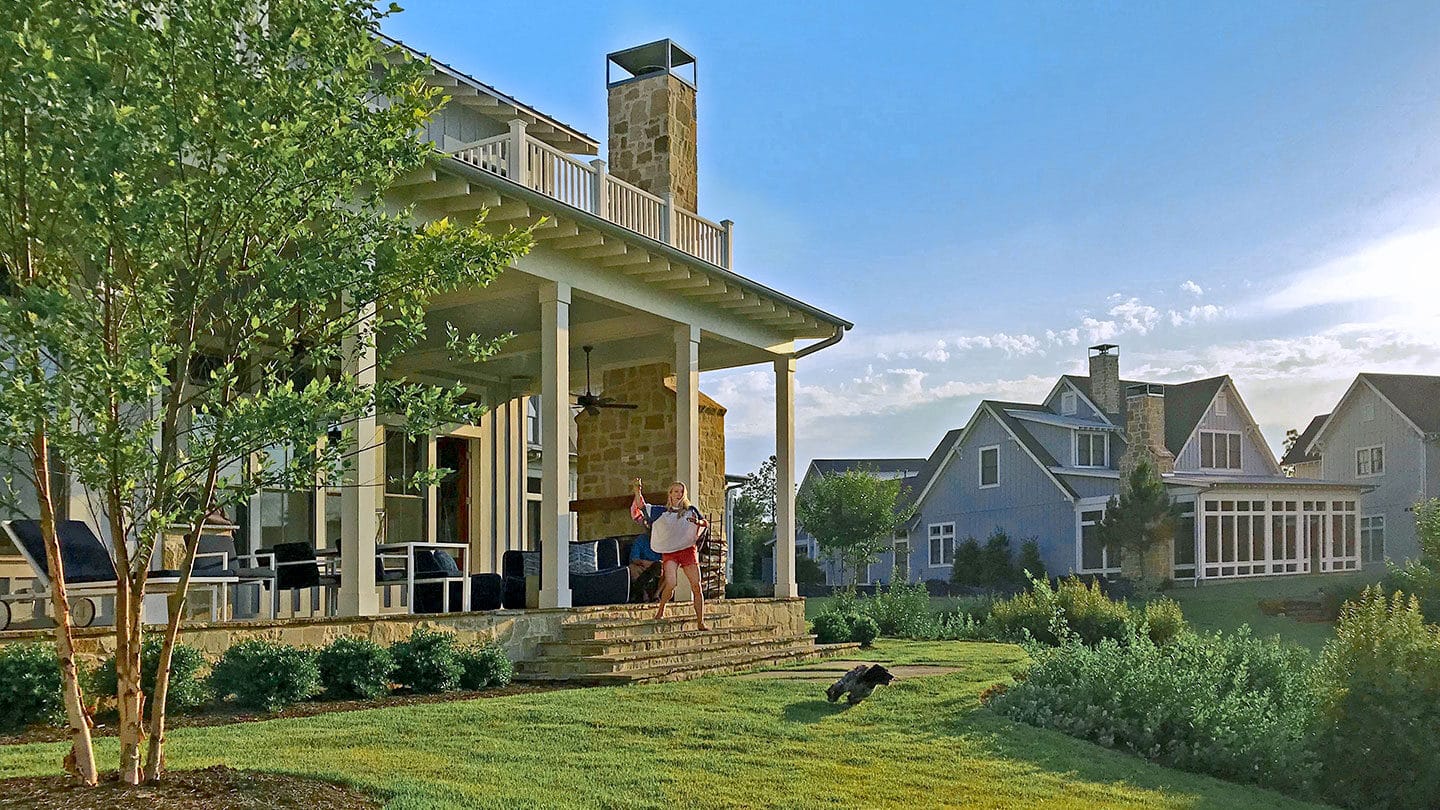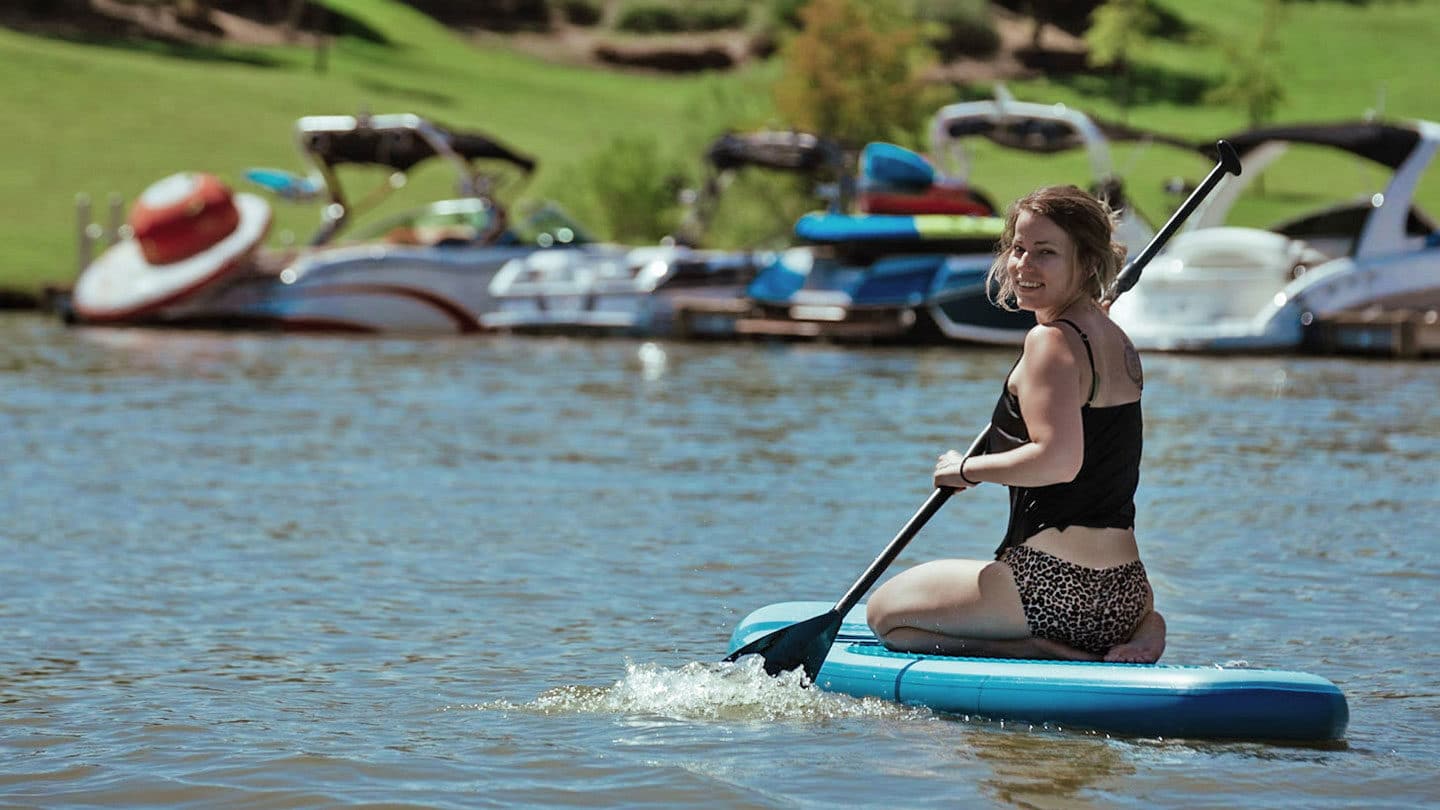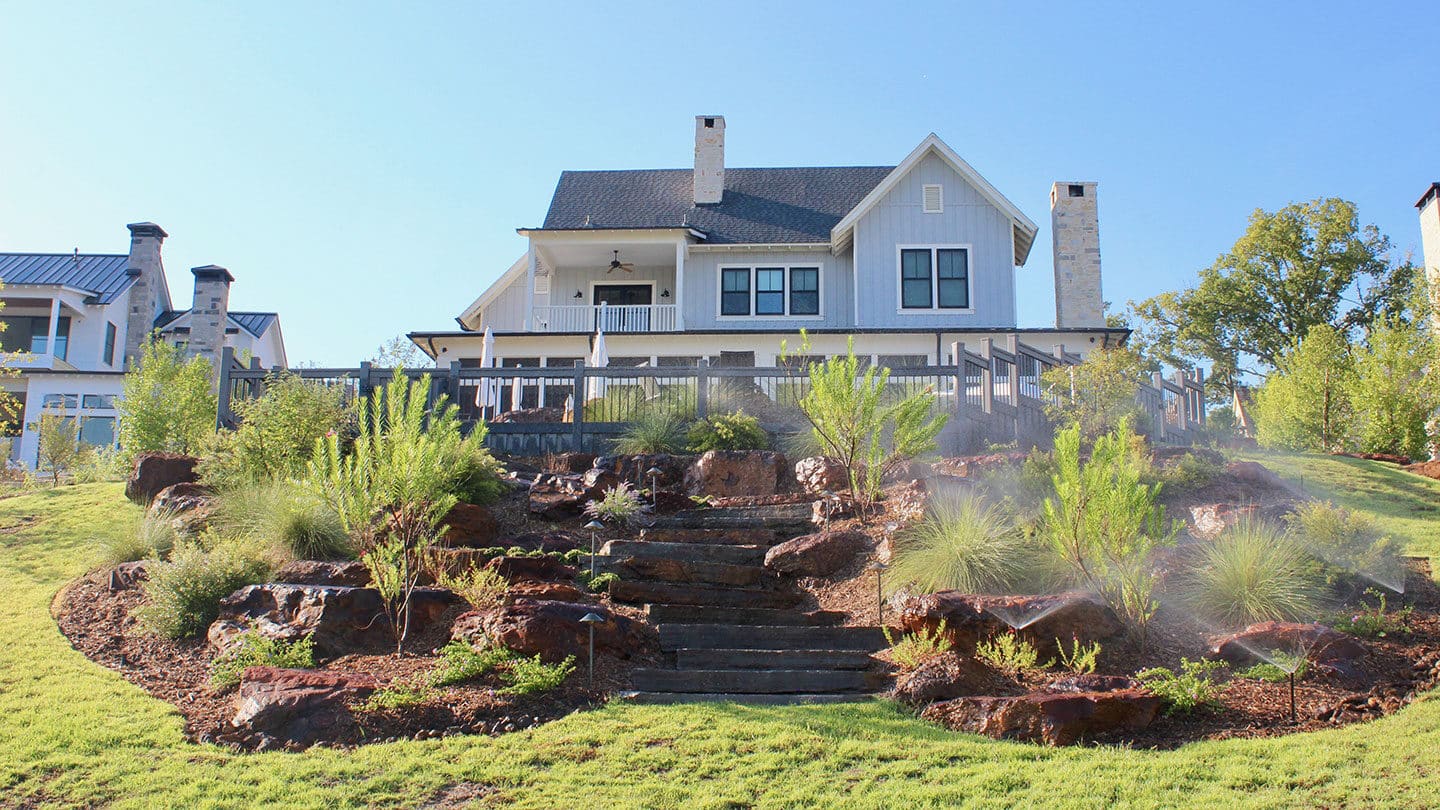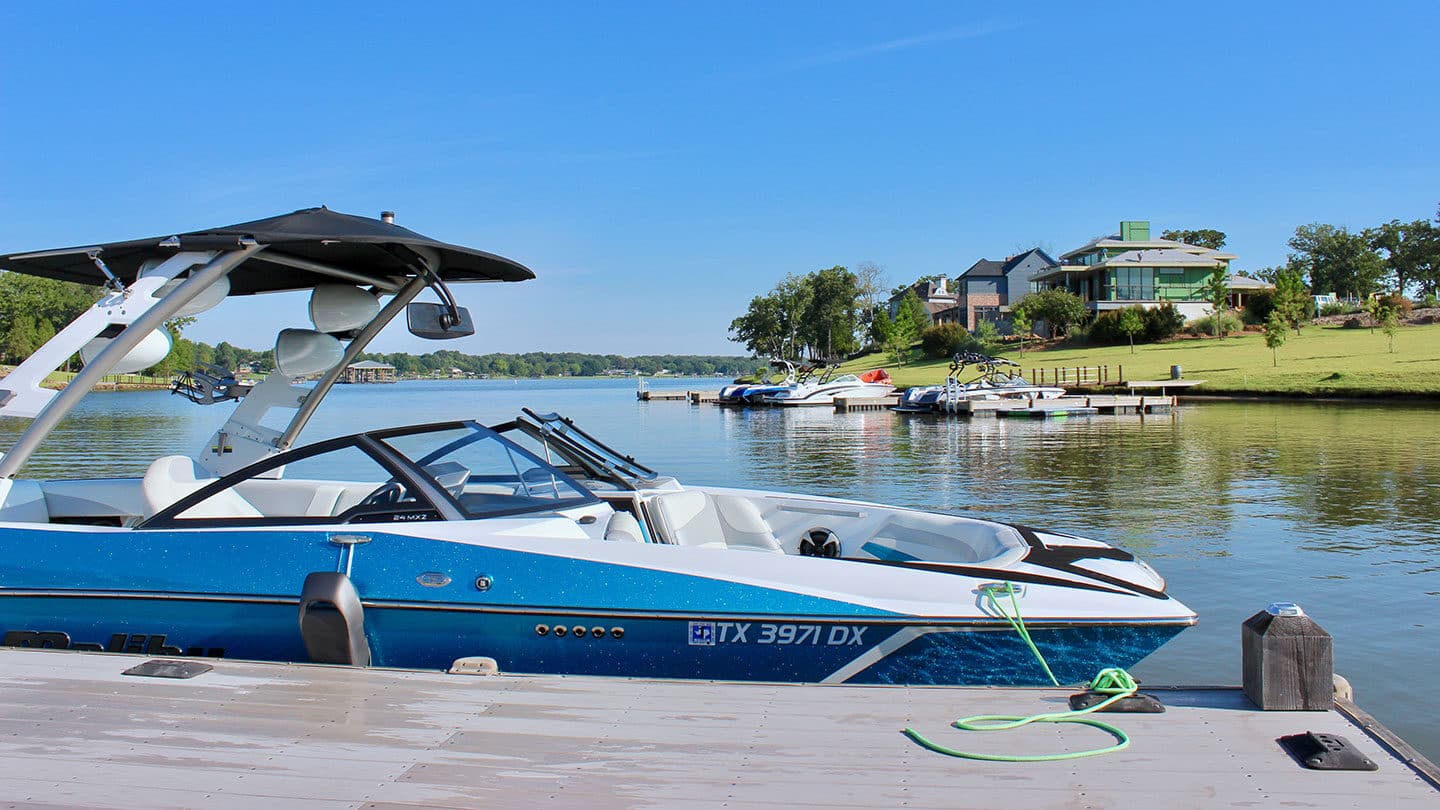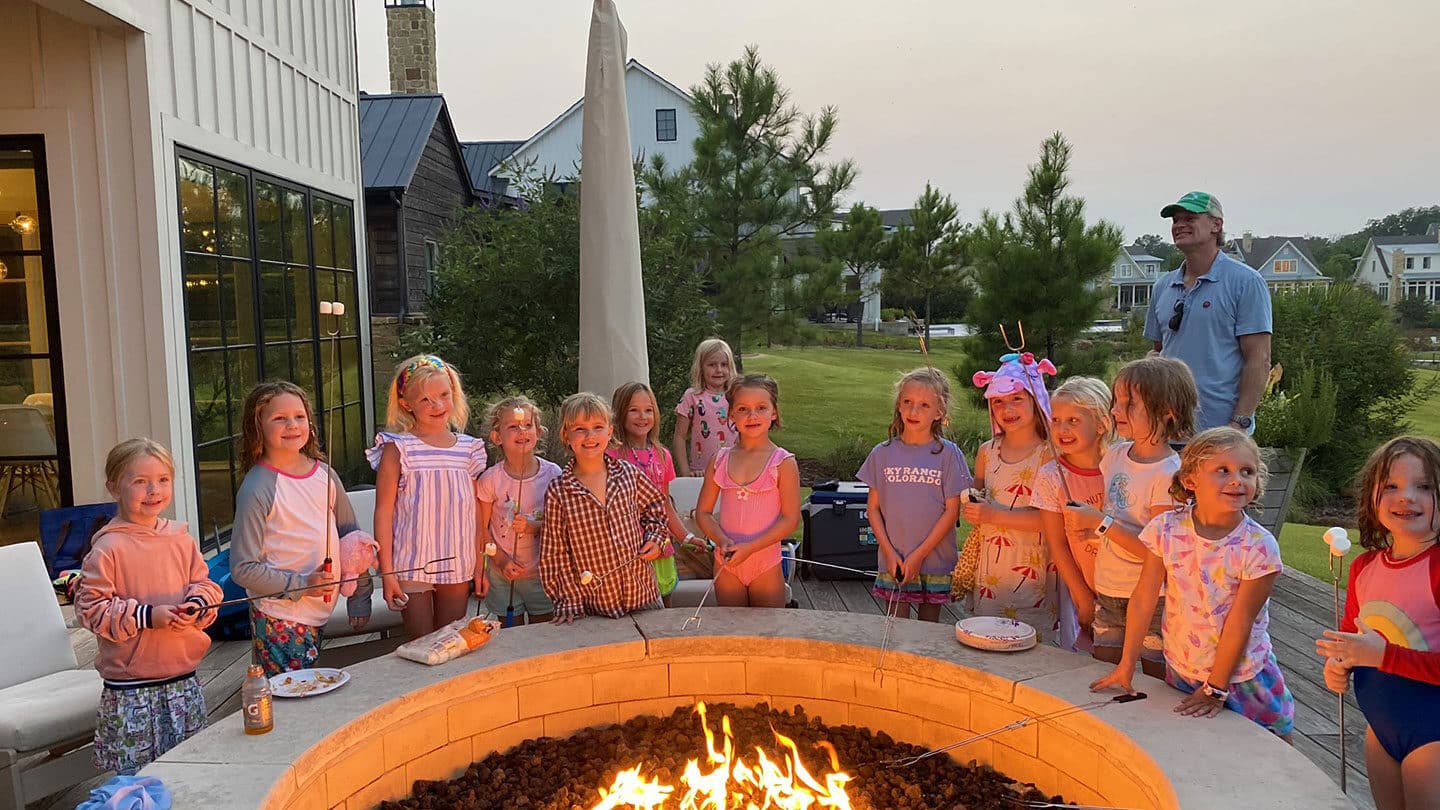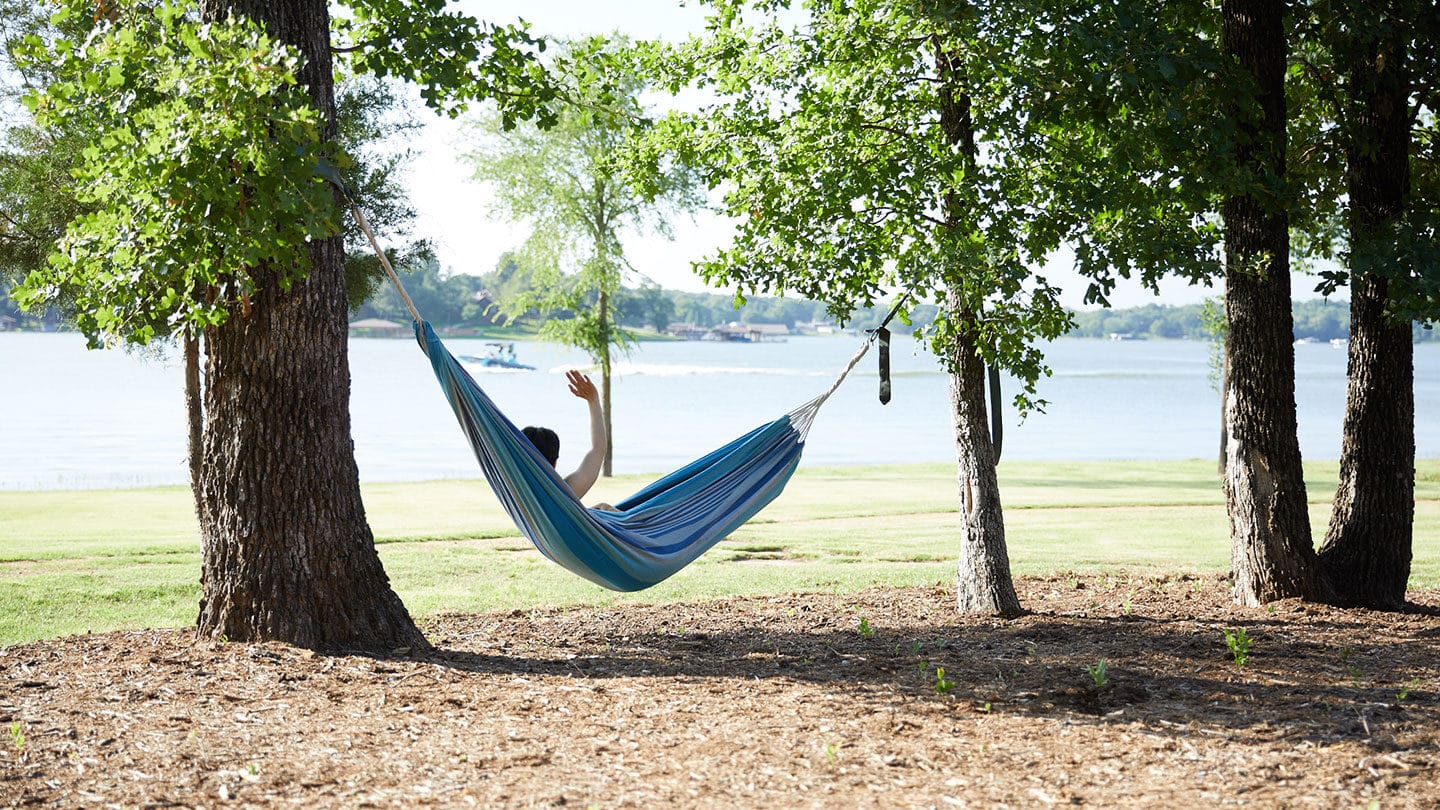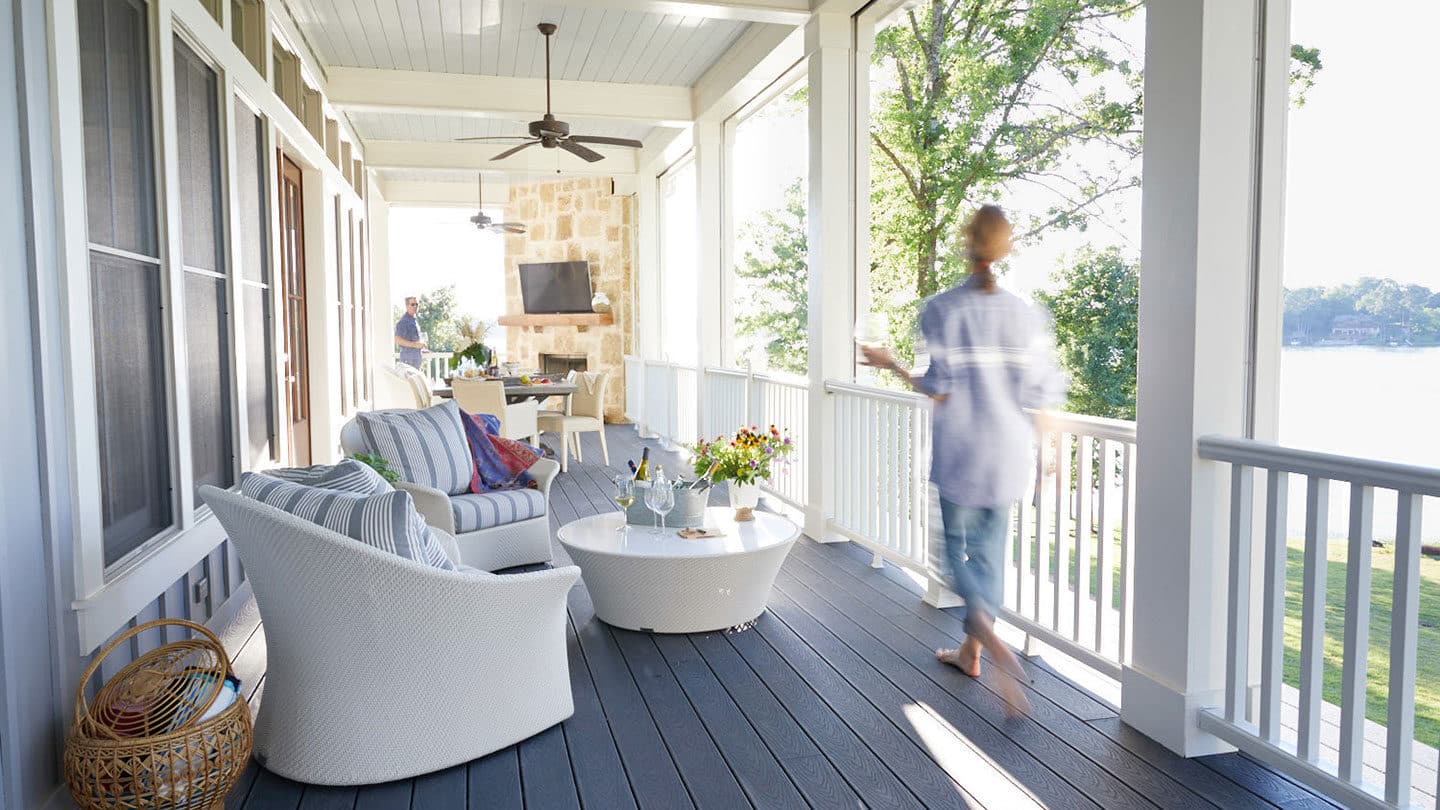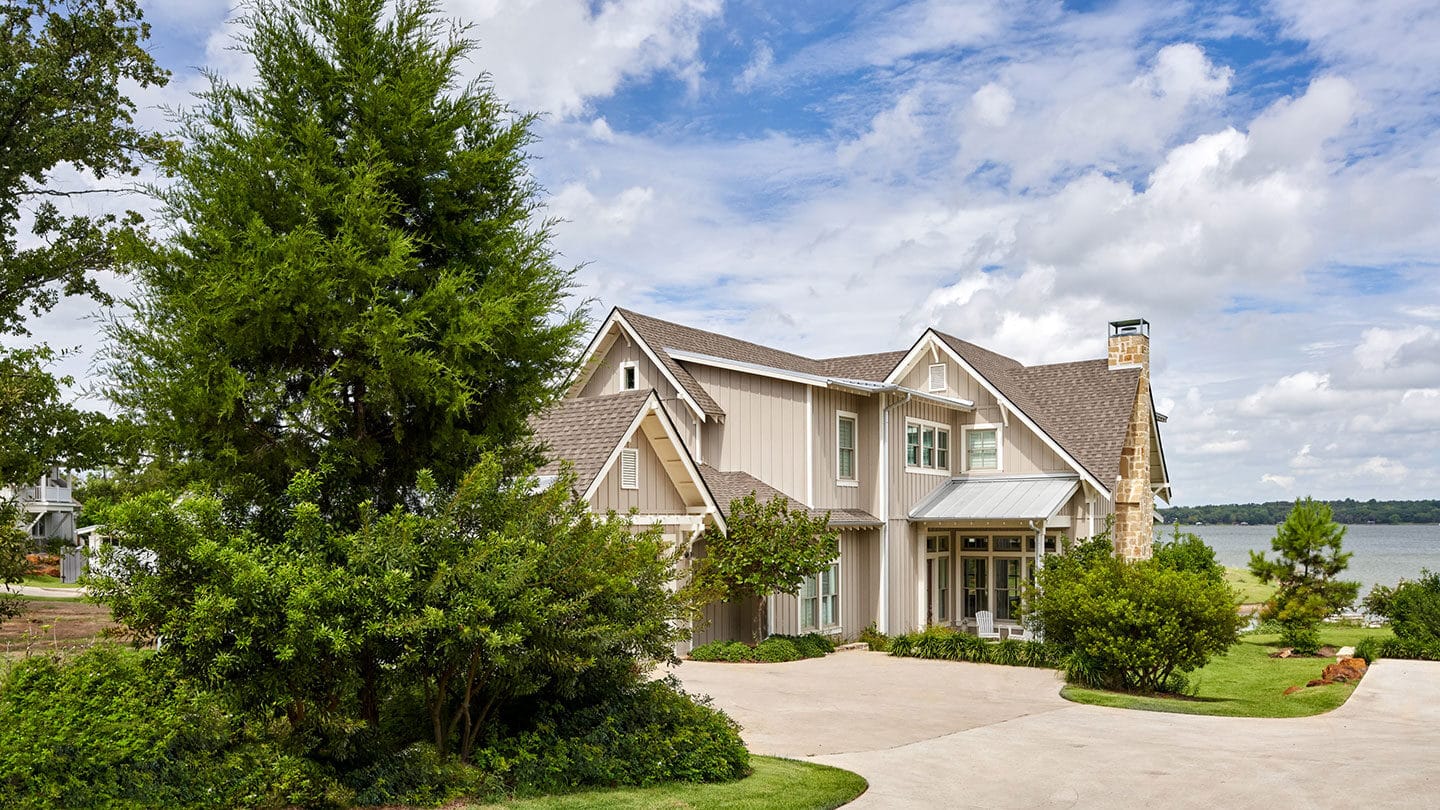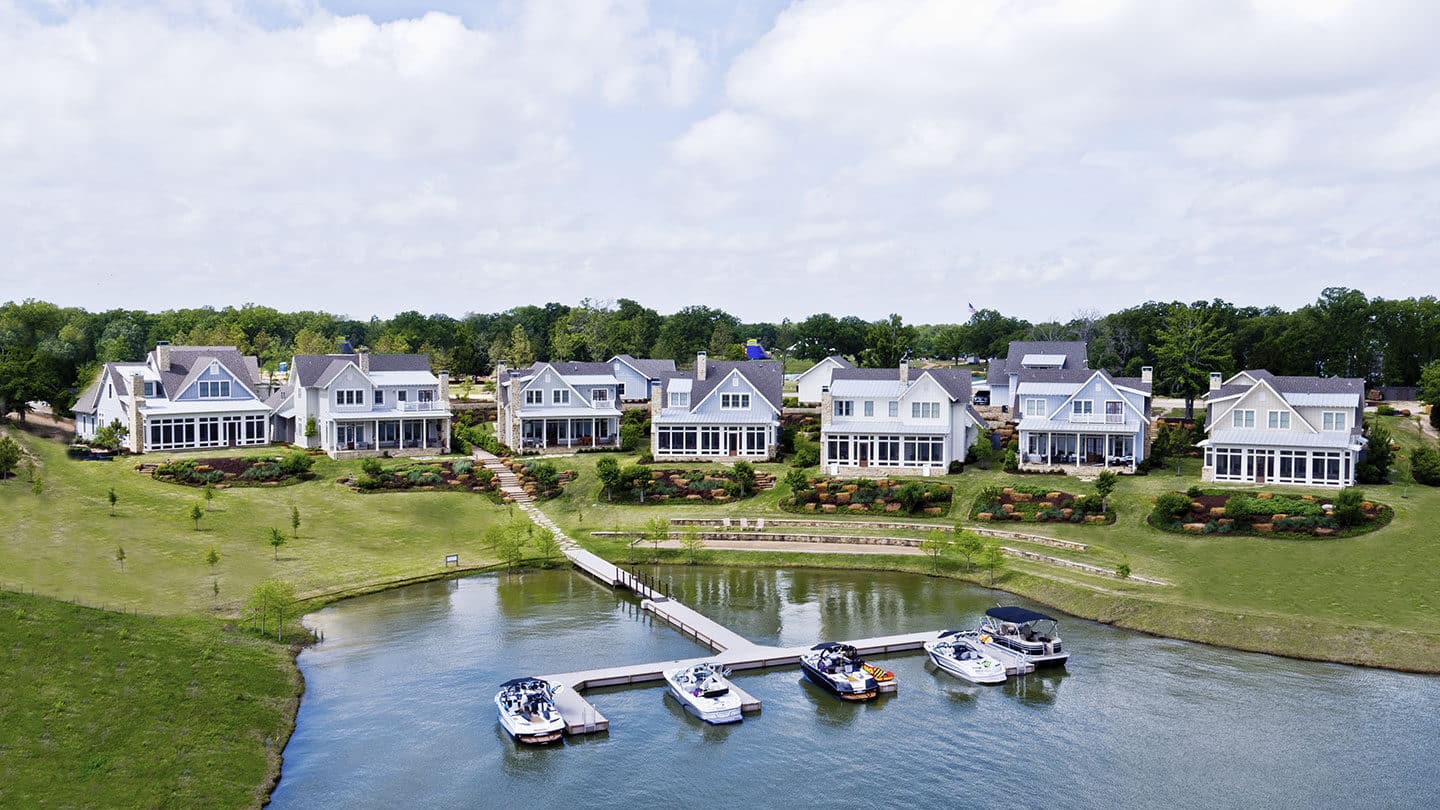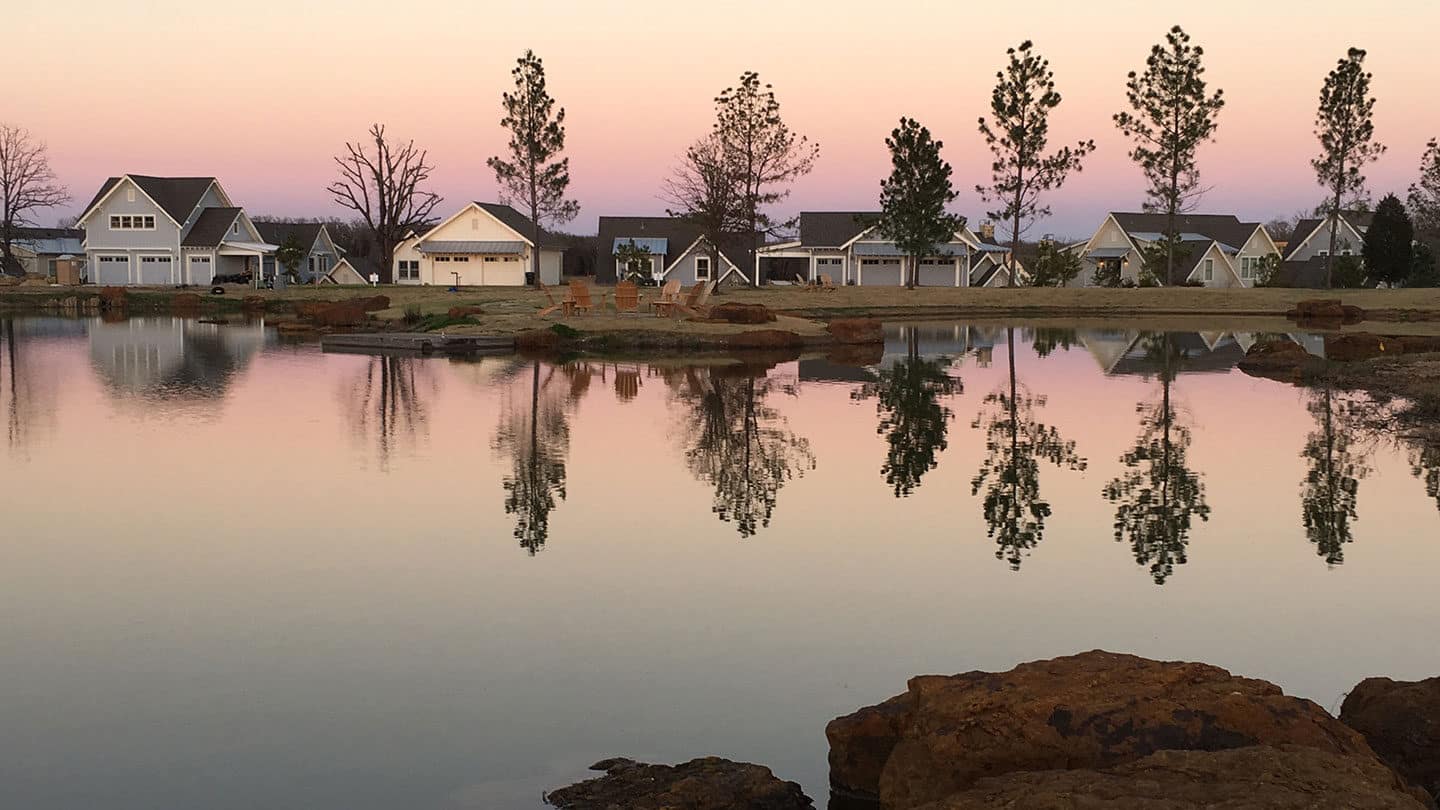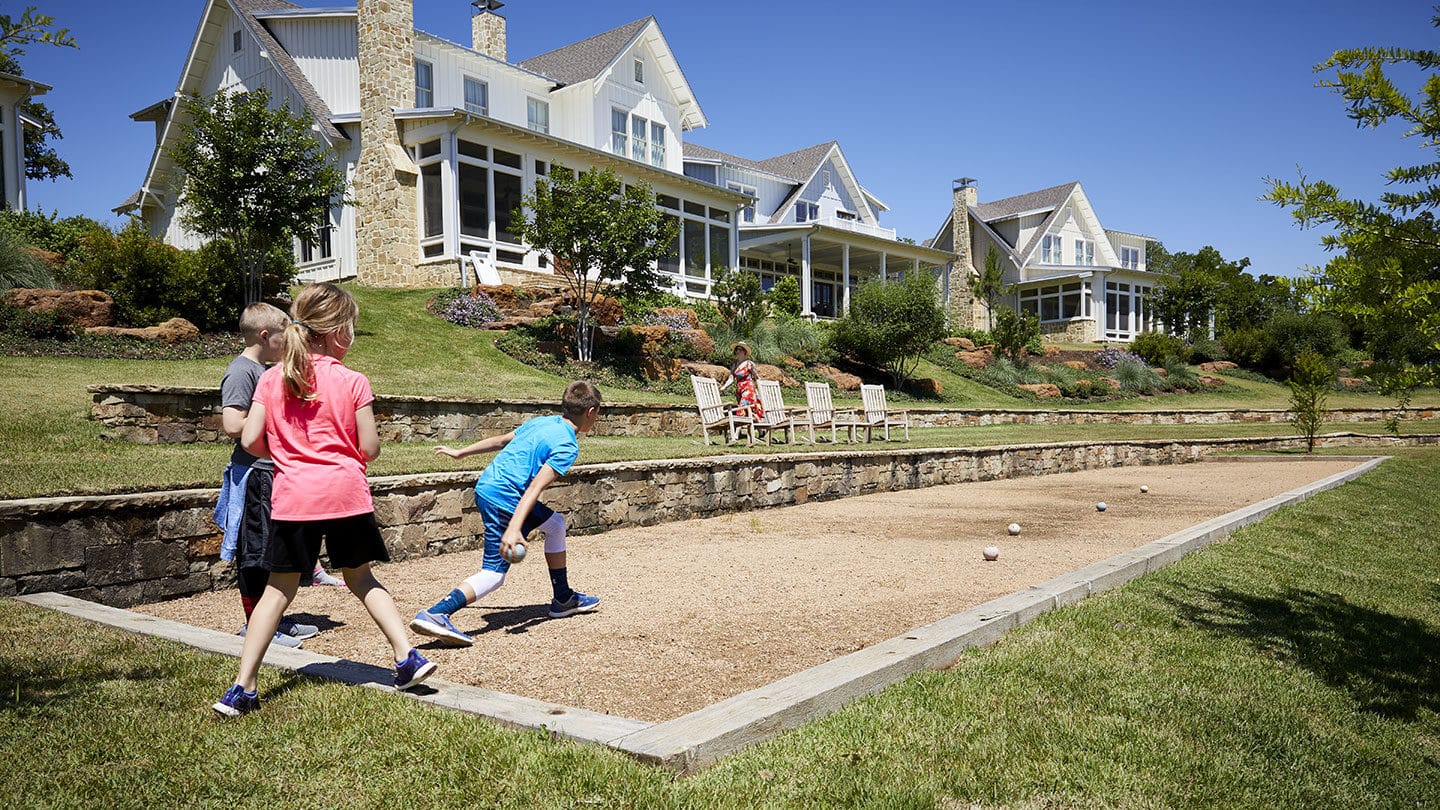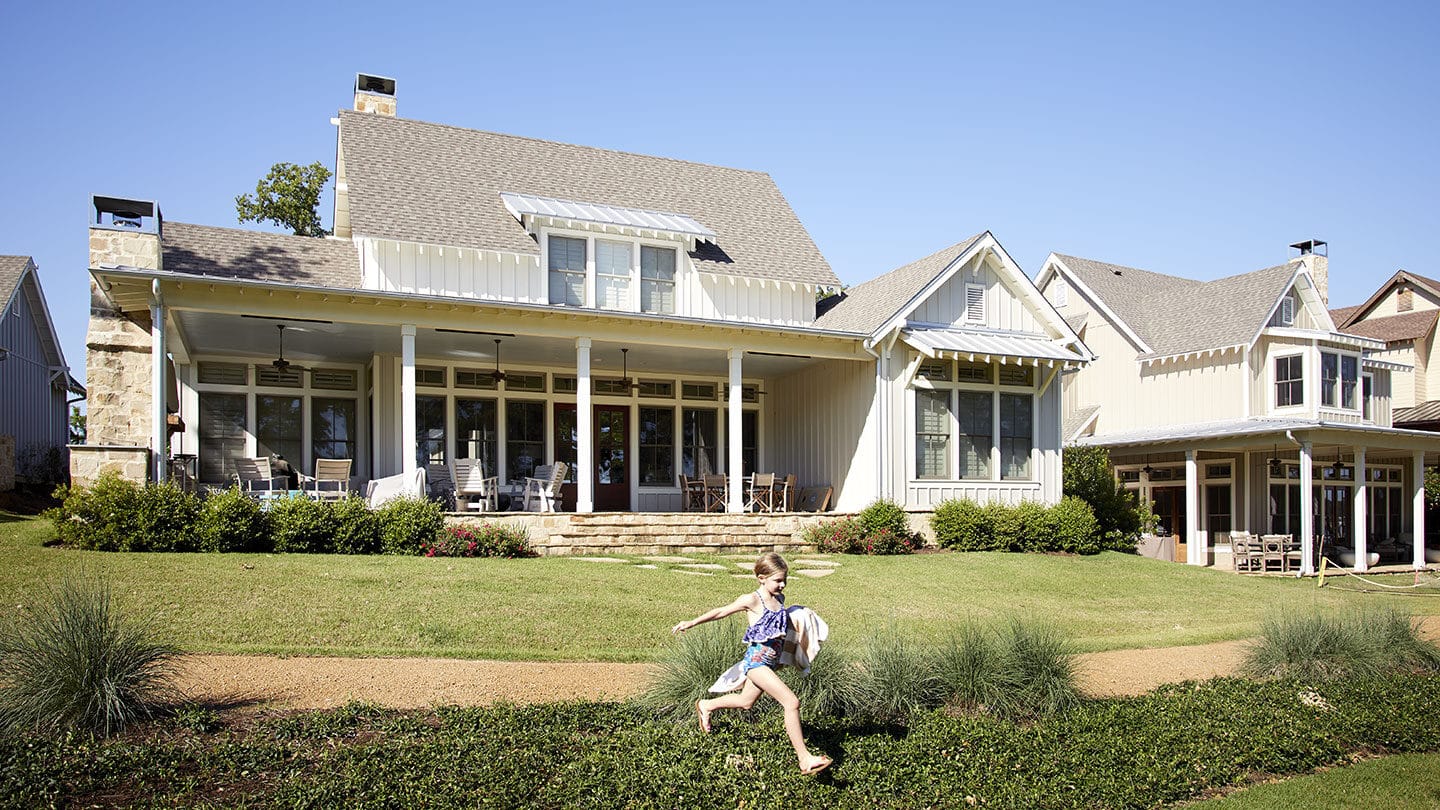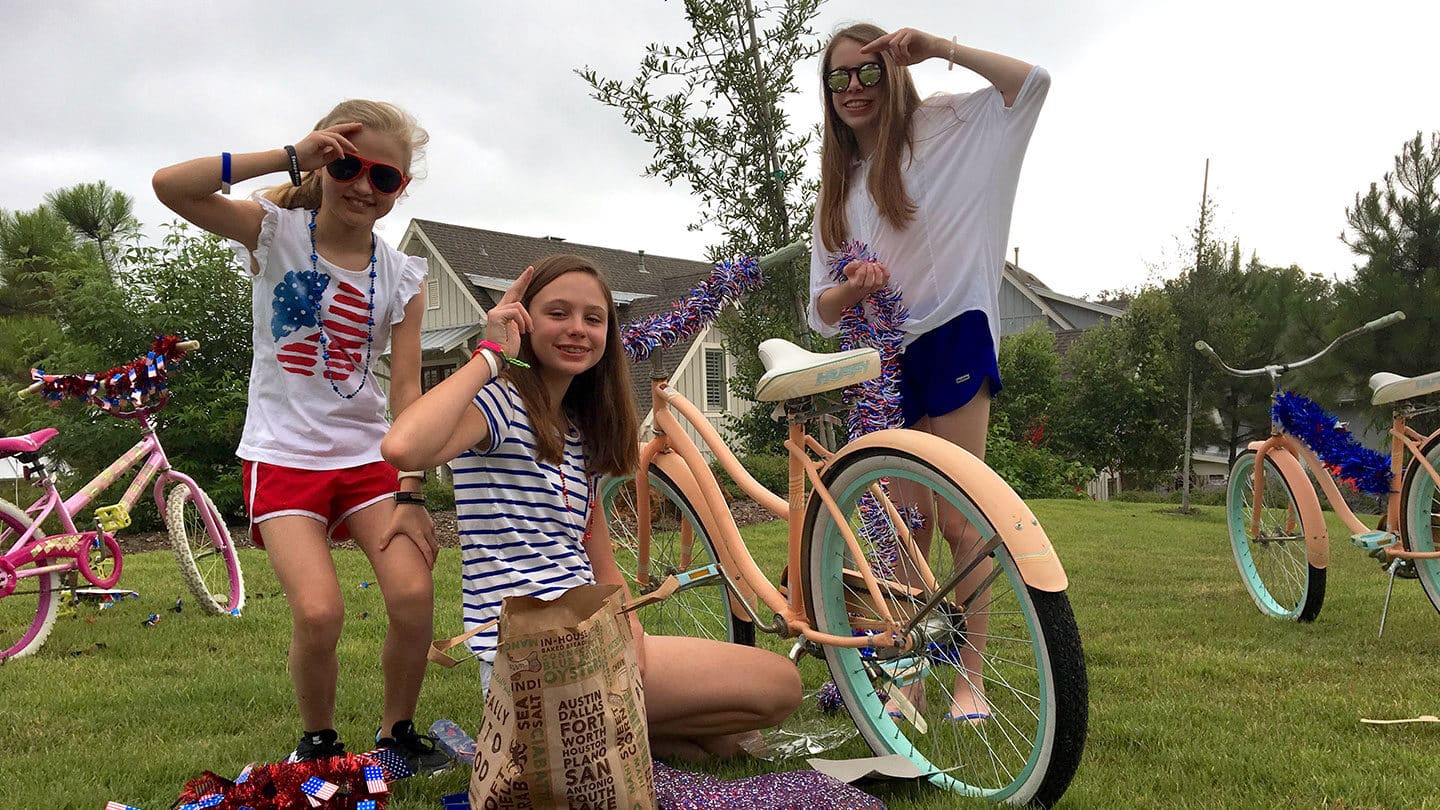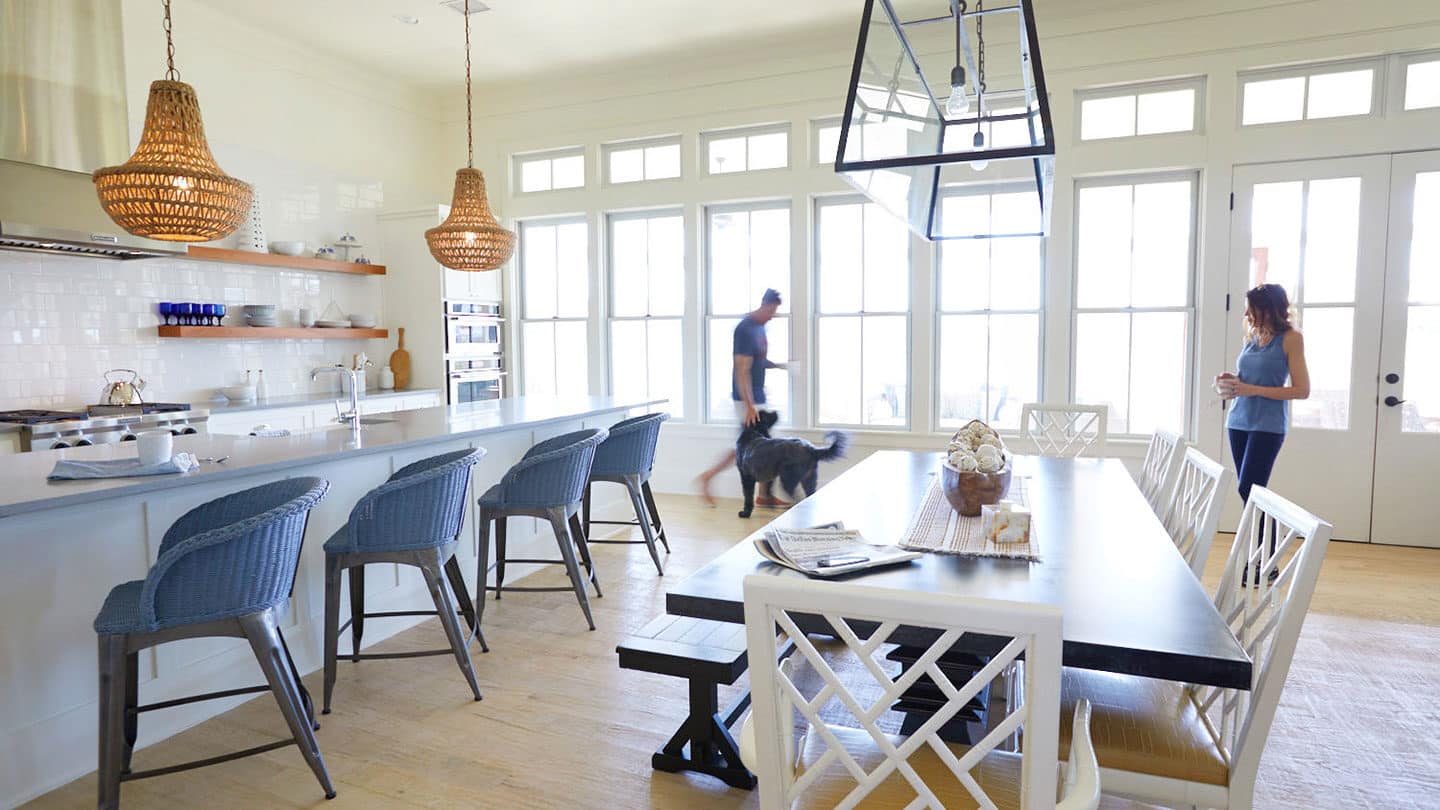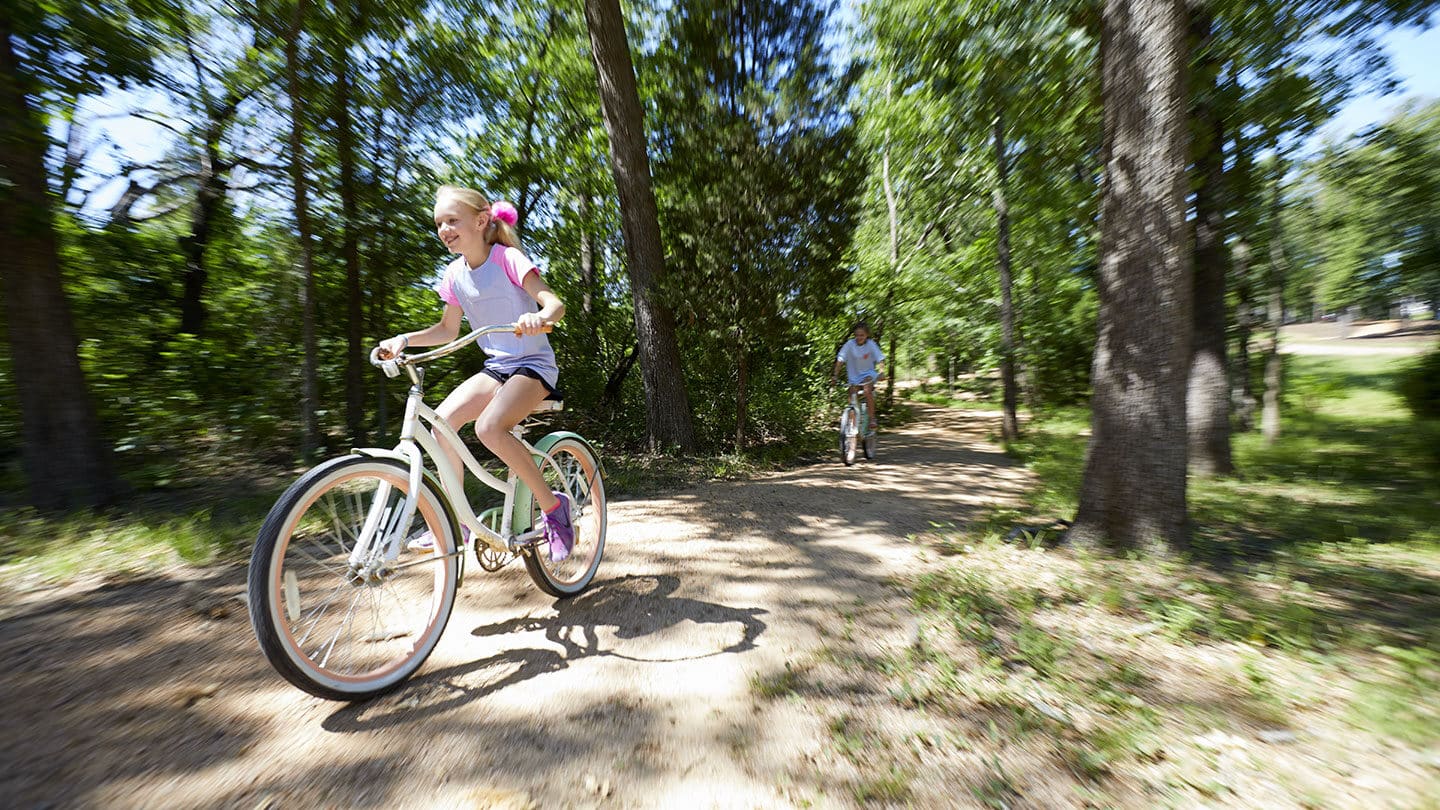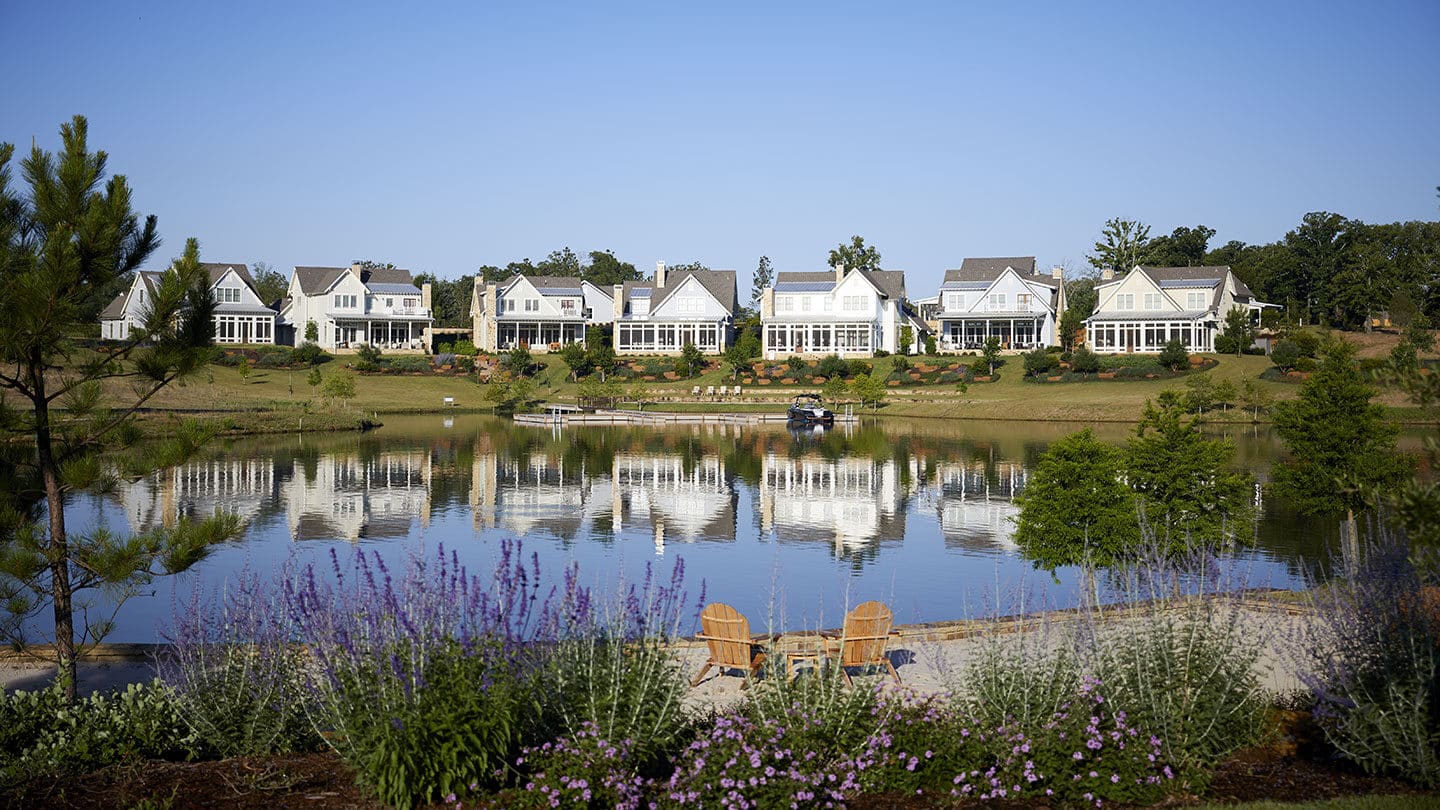 A little slice of Zen. Pretty much how it feels to look out over the cove, ringed by comfortable homes, lush native plantings, and football-field sized rolling lawns you'll never have to mow. Dodd's Landing is a friendly, active neighborhood with its own community docks, bocce court, lakeside bonfire pits and sandy perches where you can exhale and consider the complexities of Tempranillo.
Dodd's Point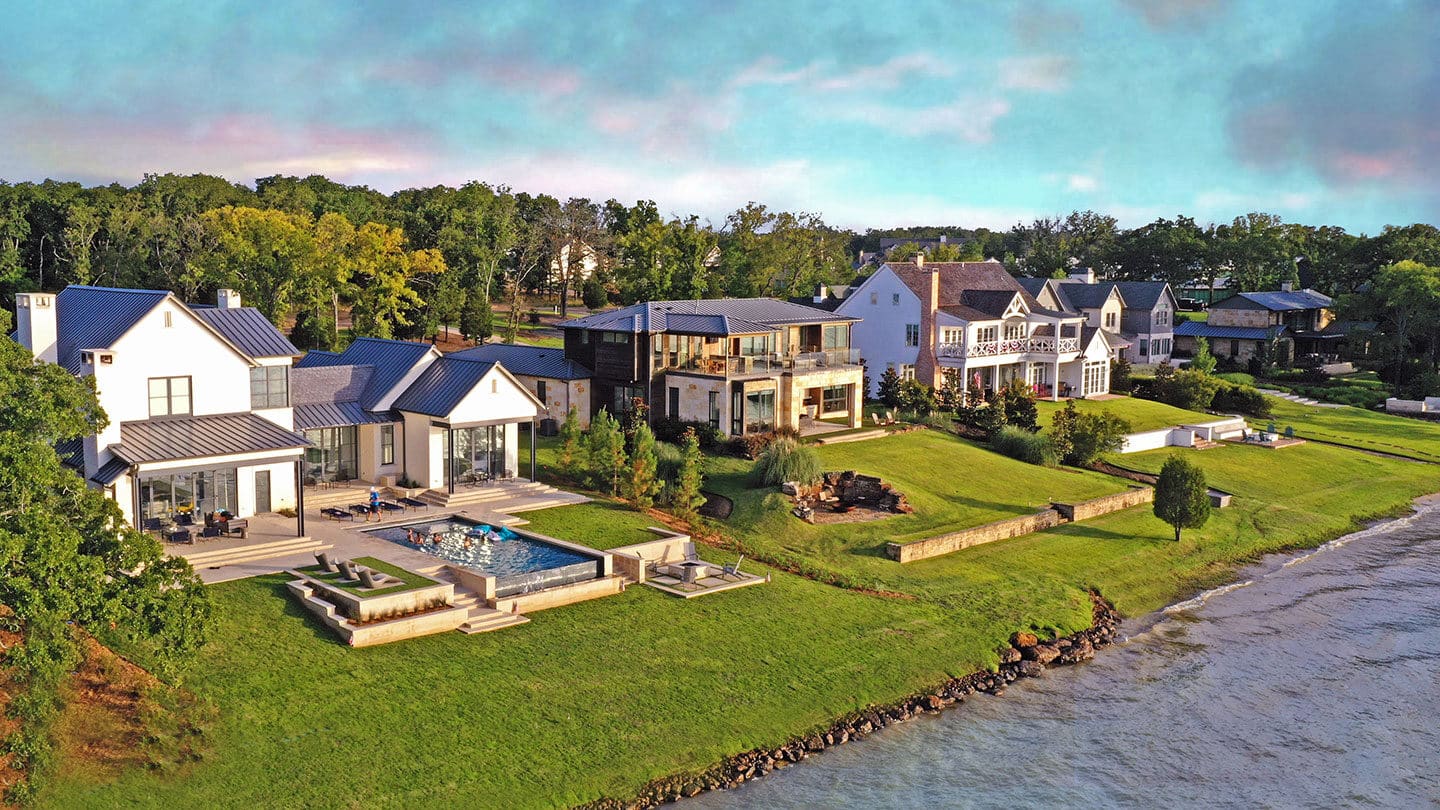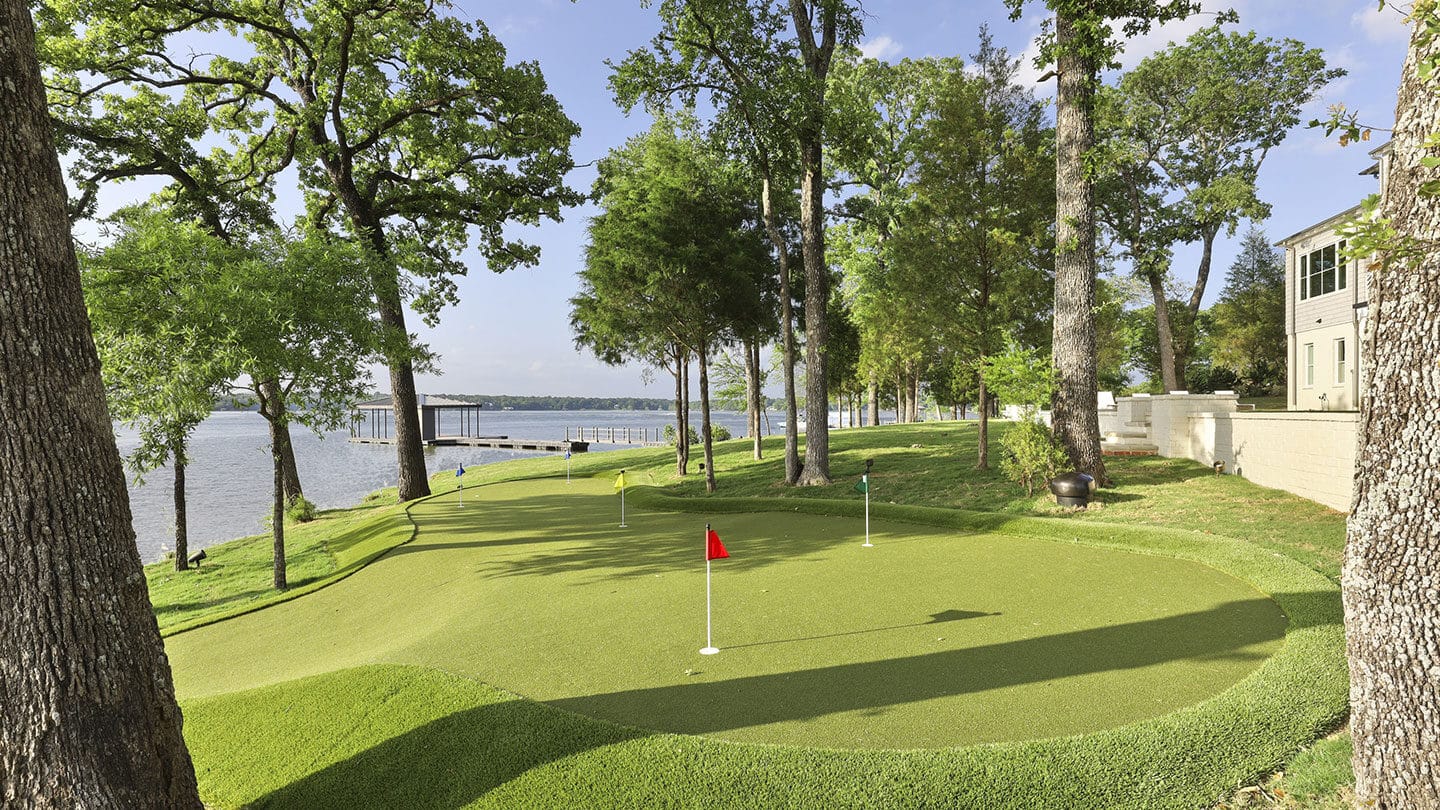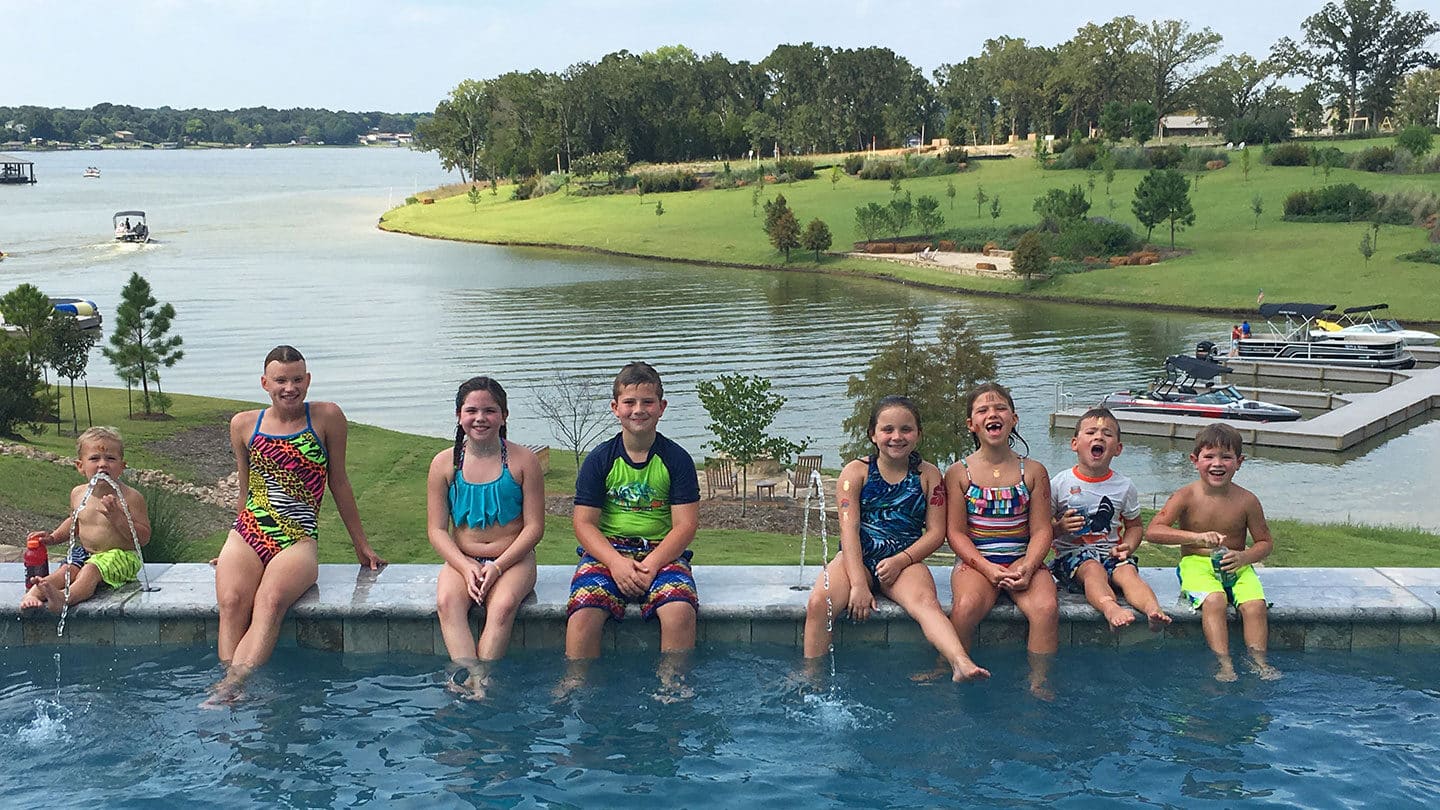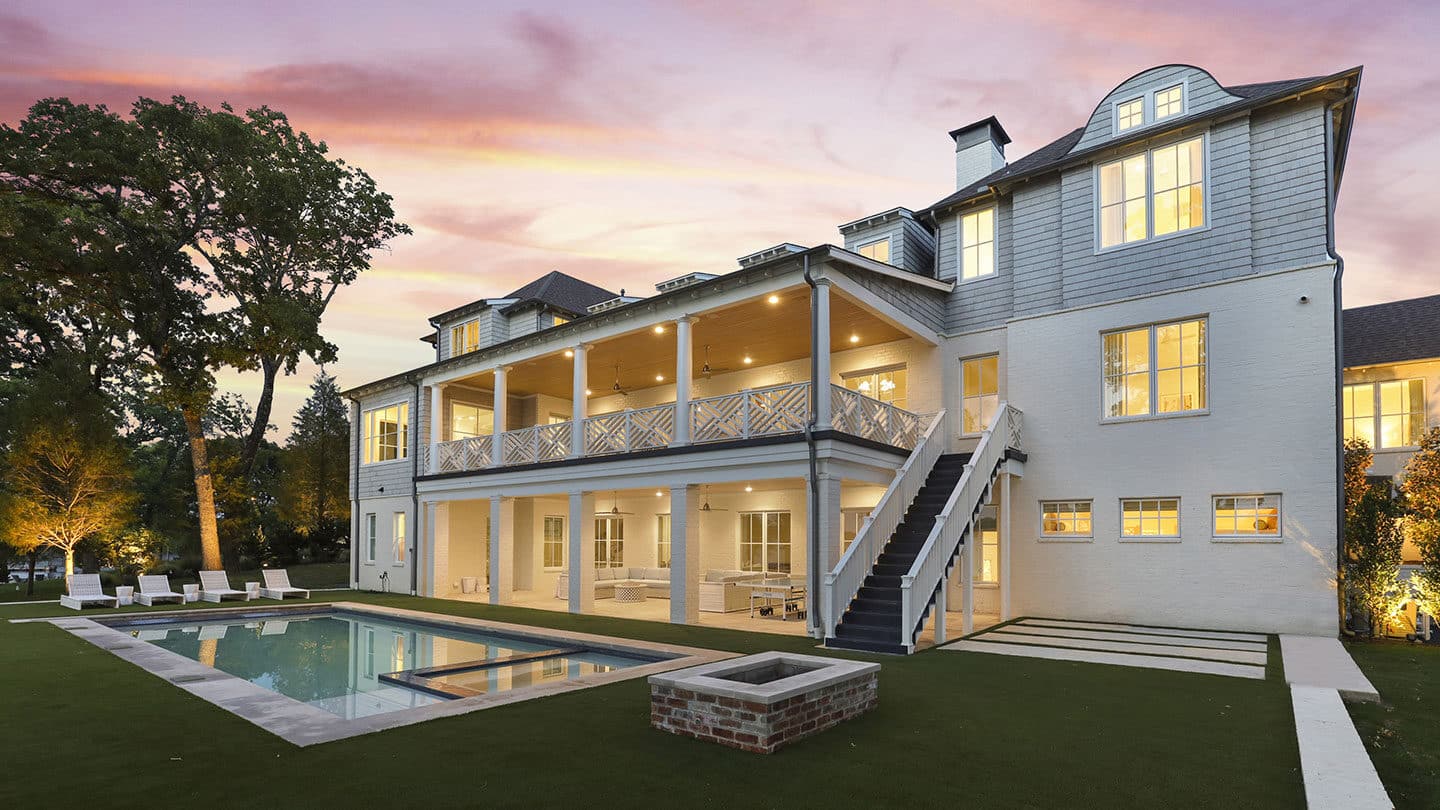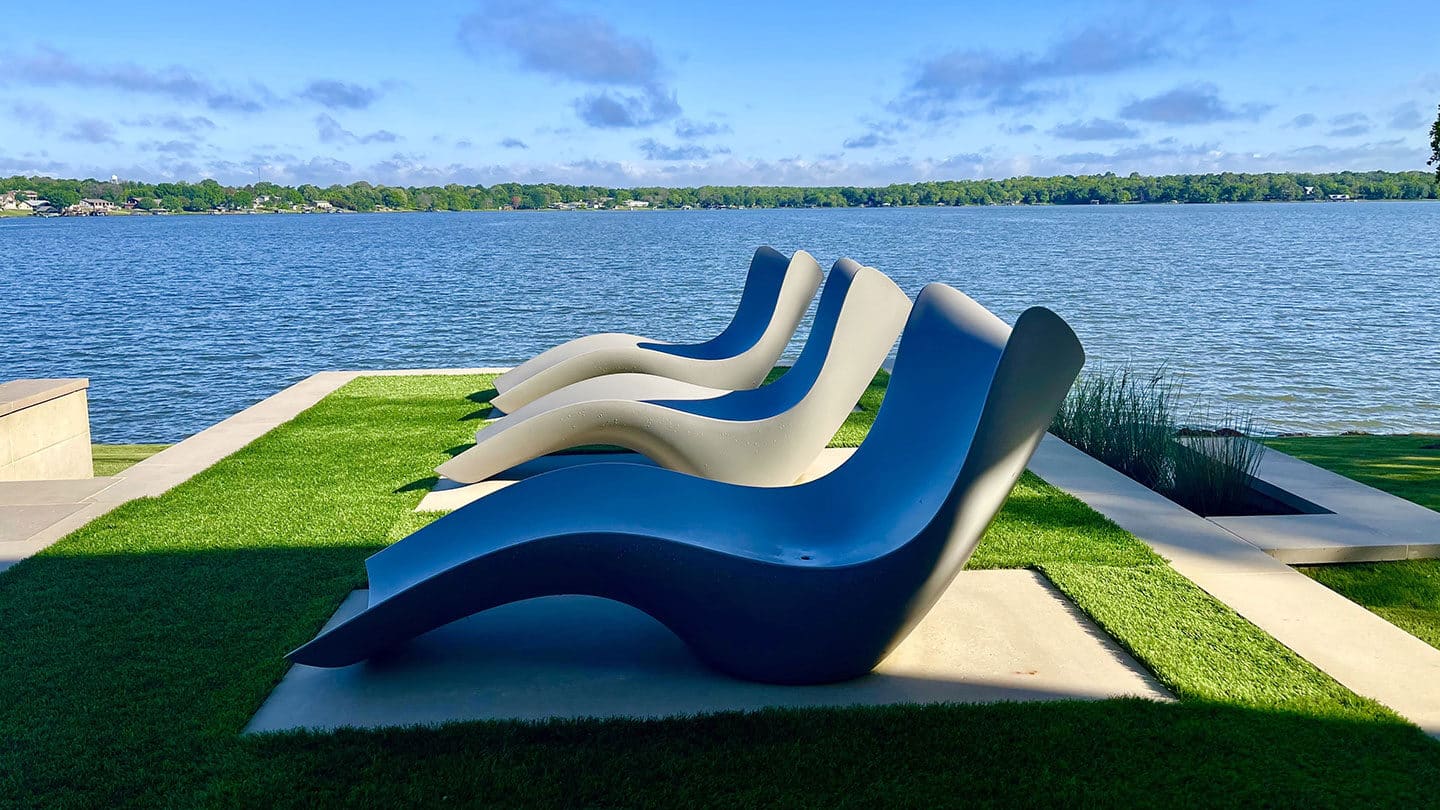 Morning light tips the northeastern shores of Dodd's Point, the perfect complement to coffee on the deck. This peaceful neighborhood of sophisticated, contemporary homes elevates the notion of what weekend lake homes can be. Whether entertaining or simply unwinding, Dodd's Pointers savor a view from the top.