What's better than owning a boat? Having a fleet.
Kick your shoes off. This is boat ownership the easy way. The Long Cove Boat Club offers the best of all worlds, shared access to a fleet of boats and zero maintenance. Party of 12 for a sunset cruise? Call up one of the Landau pontoons. Wakesurfing, waterskiing, or tubing? Take one of the Nautiques out for a big time on the lake.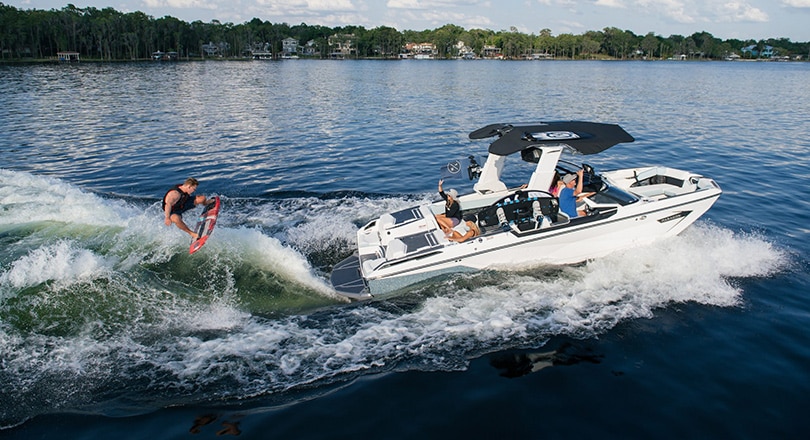 2023 Super Air Nautique G21
Designed for wake surfing, wake boarding, tubing and cruising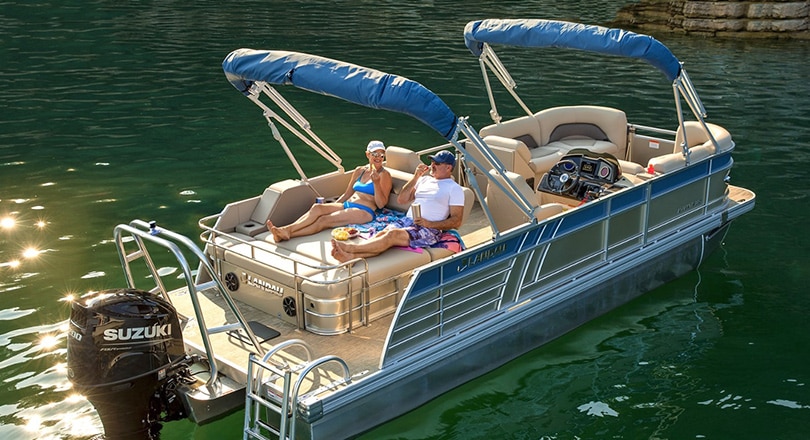 2022 Landau Atlantis 23
Designed for cruising and tubing
New Features
Each year we take it up a notch. The fleet now includes 4, 2023 Super Air Nautiques, and 4, 2022 Landau Atlantis 23-foot Pontoons, which the Boat Club intends to replace every season with the newest model.
Club Benefits
As a Boat Club member you enjoy fractional ownership of a variety of boats. Our member-owned, not-for profit club has the following benefits:
Reduces cost of ownership
Provides access to multiple boat types
Takes care of all boat management
Ensures ratio of 4 boats for every 12 members
The Fleet & Extras
2023 Super Air Nautique G21 (4) – wakesurfing, wakeboarding, tubing and cruising
2022 Landau Atlantis 23 (4) – cruising and tubing
Boat toys, tubes, hot dogs and other water sports gear are also in the Boat Club's fun arsenal for use anytime
Scheduling & Service
Online reservation system
6 time slots per boat per day, limit 2 per member
Maximum 5 advance weekend reservations
Maximum 10 advance weekday reservations
Delivered to/from member's or community dock
Members specify desired water toys and equipment
Cleaned, safety checked and fueled at Long Cove Marina
Boats stowed in dry storage at Long Cove Marina
Who Gets to Drive
Member families appoint up to 10 captains who are authorized to operate the boats
Captains need to be certified via club-directed Coast Guard and lake orientation training
Captains must be at least 21 and have a valid driver's license