We can't give you a single reason why weekends feel longer here.
Weekends just feel longer here. Maybe because it only takes an hour and change to drive here from Dallas on a Friday afternoon. Or because you never have to futz with your boat, the pool, or the yard. And considering all the entertainment options, weekends seem longer here because the fun is already baked in. A full-service marina. Miles of hiking and biking trails. Fishing ponds. Pickleball. Golf. Lakeside bonfire pits. Resort-style pools. A Play Field for sports of all kinds. A Toy Barn filled with sports gear and cruiser bikes. And 1200 acres to call your own.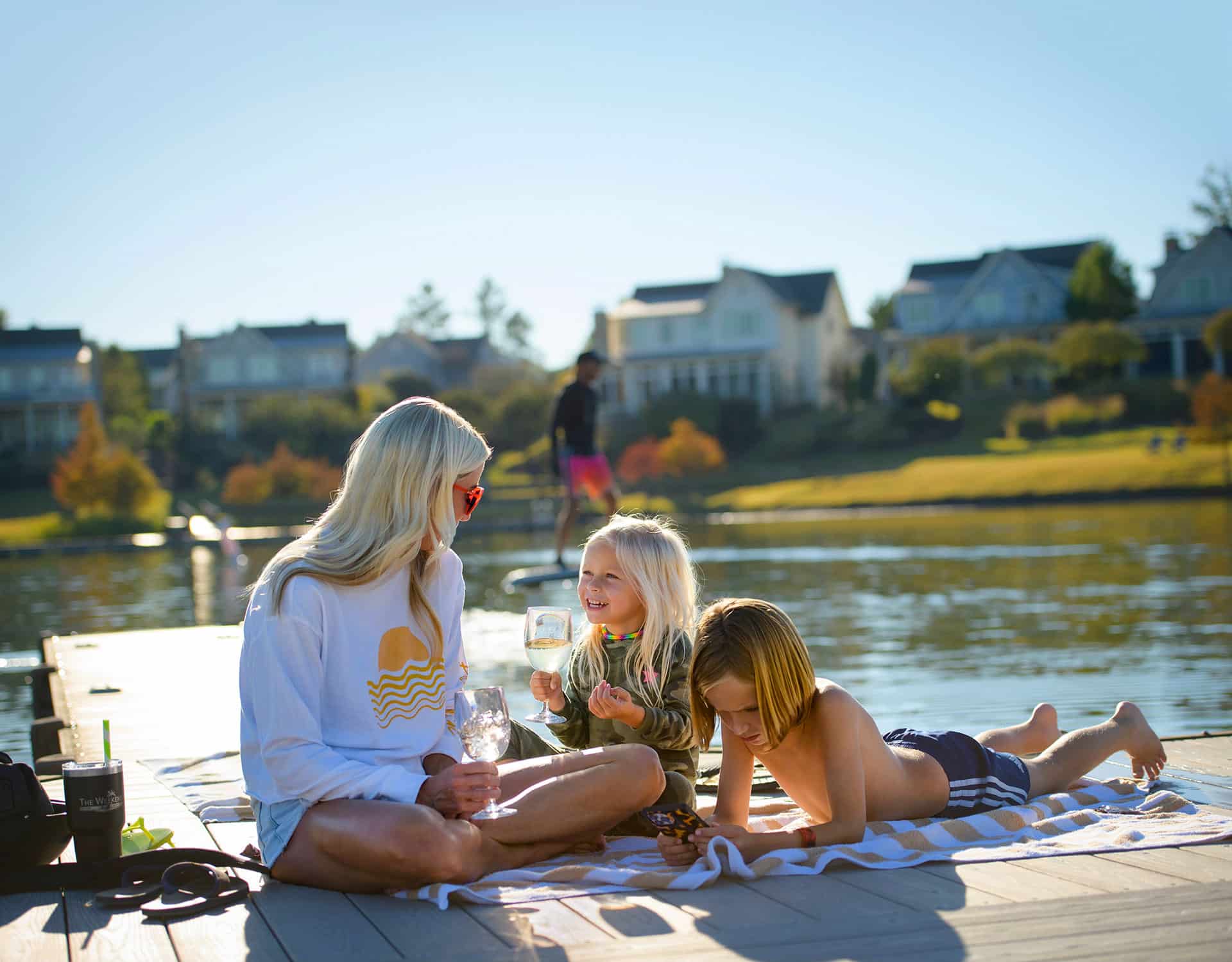 A friend of mine has a lakehouse somewhere else, and he says he always has to be the entertainer, so it's hard to relax. There's so much to do here, everyone has fun – parents included!
Jed Hildebrand, The Weekend, Dodd's Point
We love it here. We decompress in that hour and 15 minute drive. And then once we're here, if one of the kids happens to have a soccer or football game, I'll drive back to Dallas. We'll play our game and it's close enough where we can drive right back.
Rob Crain, Harbor Townhome
It's so relaxing. We come out almost every weekend and we've really enjoyed getting to know our neighbors. Sam literally catches bass from our backyard. And the dogs just love it.
Jennifer Polak, Rockin' 7, North Shore
We were at dinner and I looked over at my husband and said, I just want you to know I love the lake house. It is my peaceful, happy place. You just release and let go as soon as you get here.
Kate Cutshall, Casa Su Lago, Shumate Pond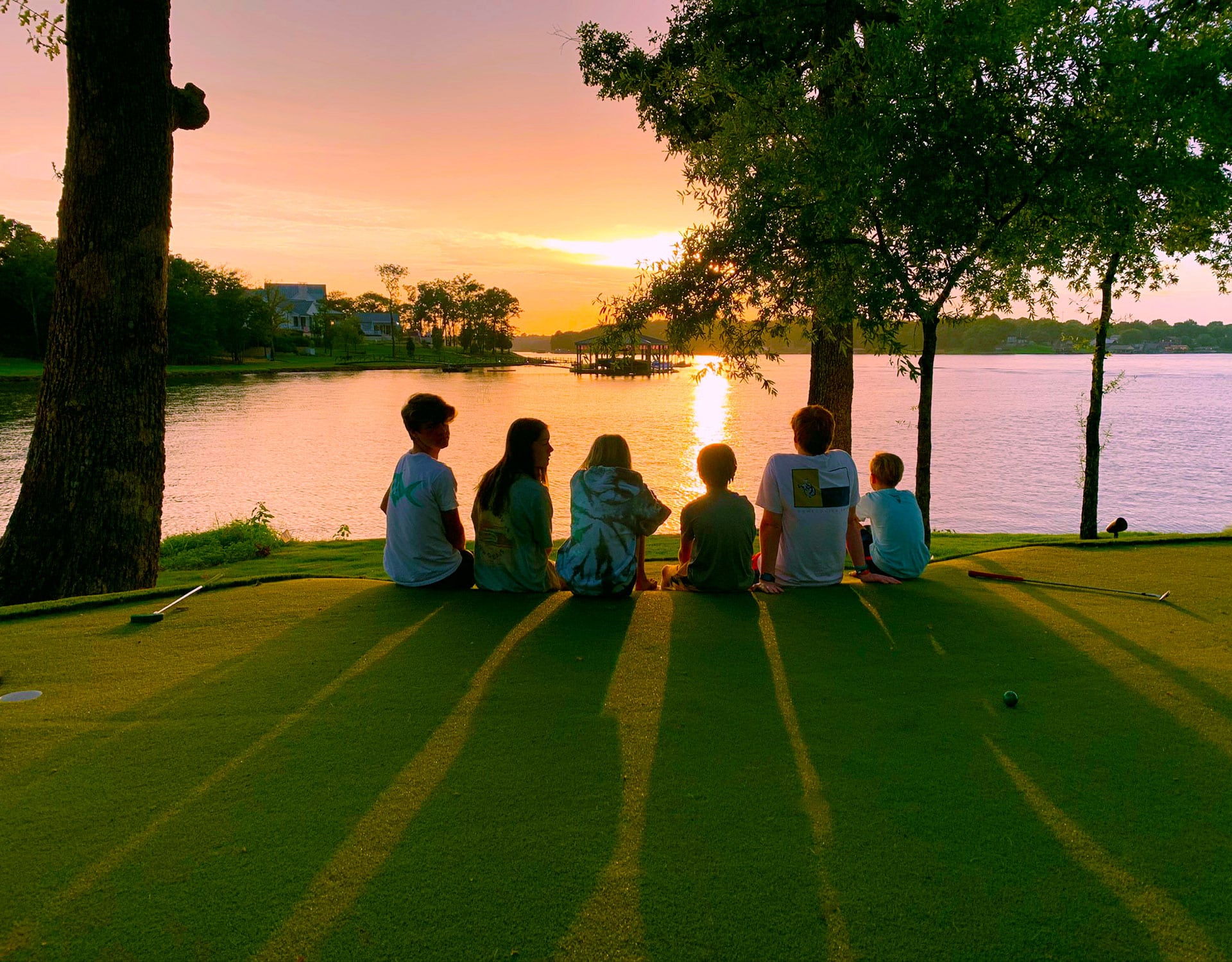 Community is everything, period. Sure, there are other places you can buy a lake home, but the community is what really makes Long Cove worth a lot more. That's one of the big reasons we built our own family lakehome here.
Robert Elliott, Still on the Water, Dodd's Landing
We're all into our Mahjong and pickleball of course. Wherever you are, you just make friends. People here are friendly, outgoing and genuinely interested in getting to know you, how you got here, and where you're from.
Kate Cutshall, Casa Su Lago, Shumate Pond
You're not buying a lake house here. You're buying a vacation home. No two weekends are alike because there are just so many options here.
Robert Elliott, Still on the Water, Dodd's Landing
The food here is awesome. Everything on Chef Jeff's menu is great. We'll have lunch here. And if we feel like being lazy about dinner, we'll just order here before they close up and take it home for dinner.
Rob Crain, Harbor Townhome
#LongCoveTX
Everyday moments are what memories are made of.
Longhorns greeting you on the way in. Mist rising off Hop Frog Pond. Kids screaming down the waterslide. Magenta sunsets on the porch with a glass of wine and good company. Everyday moments are somehow extraordinary. Come visit and see.