Vision
Concept to creation.
Long Cove was created by Dallas' Don McNamara, the developer and investor behind Cityplace and West Village in Uptown. Don is also a longtime resident of Cedar Creek Lake and has invested 12 years planning Long Cove. It started with a big idea. To create a luxury lakefront community close to Dallas with all the comforts of home, but without all the maintenance. A place you can unplug, unwind and enjoy your family and friends. Inspired by getaways including Seaside, Watercolor and Horseshoe Bay, we've brought those memorable experiences closer to home. Just an hour-ish from Dallas, Long Cove spans 1,200 acres with six miles of shoreline at the clear, deep end of Cedar Creek Reservoir. When you visit Long Cove, it's easy to see our vision has come to fruition. And it's only getting better with time.
Development milestones.
In 2017 we completed several major development projects at Long Cove. Henderson Bay, a 40-acre park and cove, was opened and three neighborhoods started taking shape, Henderson Bay, North Shore and nearby West Point. We also added a third golf venue, Thistle Never Dhu – a two-acre thrill ride of a putting green, designed by David Zinkand of Bandon Dunes fame.
And more recently.
Better every year is always the goal. And we've been busy doing just that with real estate and amenities developments over the past two years.
Built Treehouse Adventure Park in the new Eastport neighborhood.
Developed the 5-acre Bluegill Pond by a new collection of Canopy Homes.
Created two new coves at Eastport with lakefront homesites and designed a new collection of Coastal Homes, modeled after the Dutch Caribbean architectural style.
Opened up lakefront homesites on Crescent Point.
Completed the new West Port cove.
Finished the new Bayside Pool.
Developed the new South Shore neighborhood, just west of Henderson Bay.
Added four pickleball courts.
Installed several new sculptures by Texas artists, with more installations coming each season.
Built a stone amphitheater and stage on Henderson Bay for events and performances.
Completed four miles of hiking and biking trails that meander from woods to ponds and connect all the neighborhoods.
Kicked off the new Long Cove Fire Department, which includes an onsite team, trucks, fireboats, and plans for a fire station in the near future.
Completed the second phase of Harbor Townhomes.
Released and sold all custom waterfront homesites on Henderson Bay and a collection of Contemporary Cottages overlooking the new Bayside infinity pool.
Team
A well-conceived luxury lakefront community. The team behind it.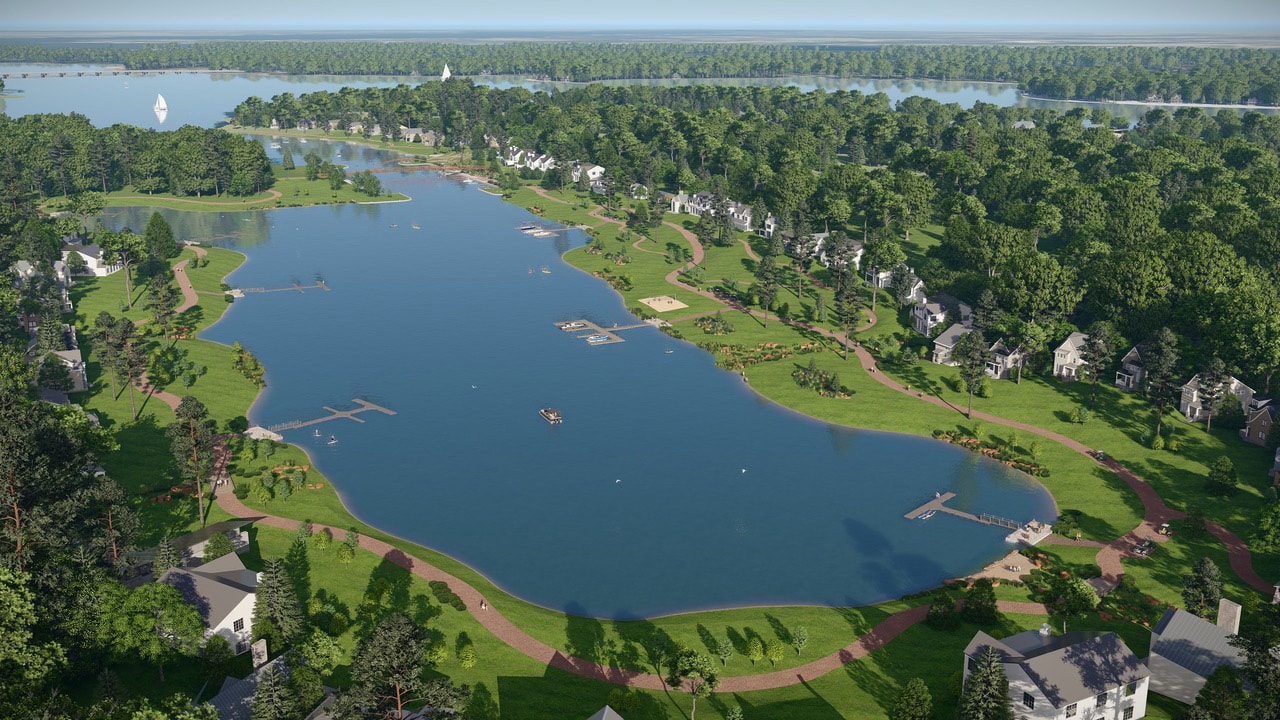 Don McNamara
Founder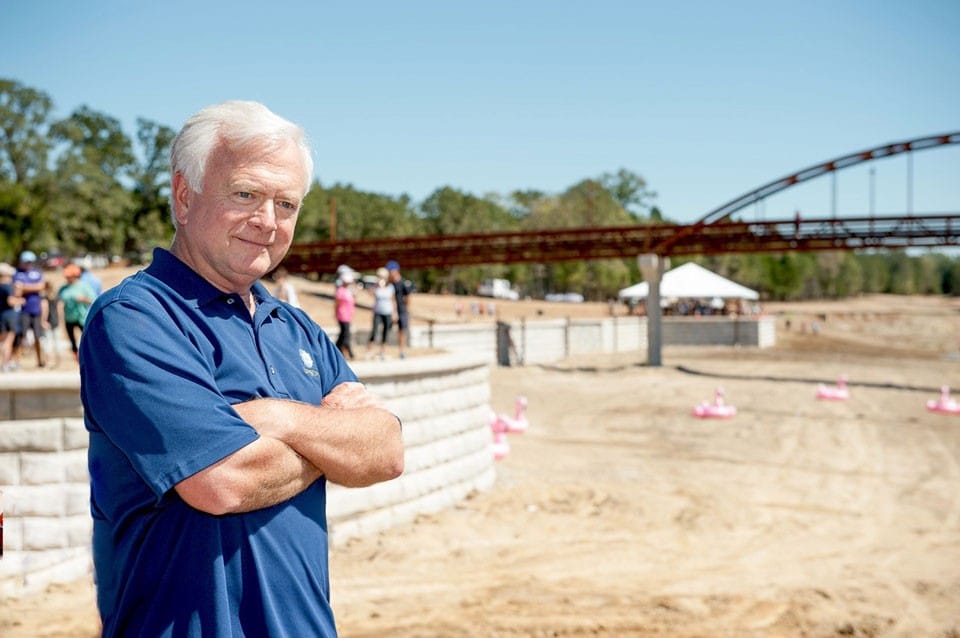 Dallas real estate investor and developer Don McNamara has provided the vision for Long Cove. Having owned a family home on Cedar Creek Lake for over 30 years, Don is passionate about the lake and the nostalgic, multigenerational community it offers. His enthusiasm has fueled decades of planning and perfecting what is now the premier, second home destination for Dallas-area families and beyond.
With over 35 years of successful investment experience, including four years with Bass Brothers Enterprises and founding his own private equity firm, The Hampstead Group, Don has worked extensively in both the real estate and hospitality sectors. Most notably, Don led the development of 140-acre Cityplace including West Village that revitalized Dallas' Uptown.
As founder, Don embodies the passion for Long Cove, and compels the development team to implement carefully calculated design and construction of unique family homes, unifying community spaces and amenities that bring the conveniences of resort-style living to Cedar Creek Lake.
Greg Dick
General Manager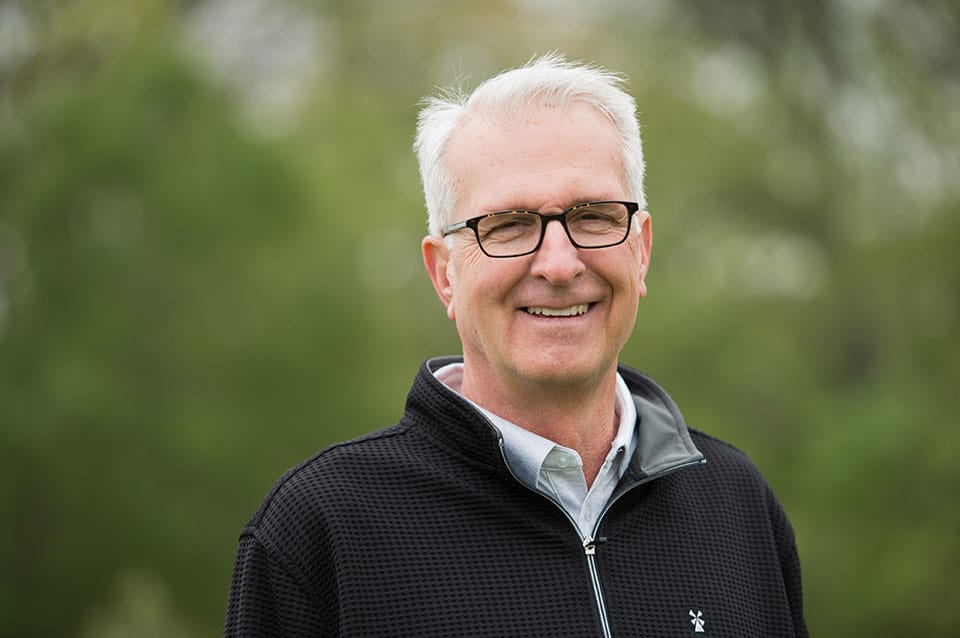 As General Manager, Greg brings over 30 years of hospitality operations and management to Long Cove. Greg's hands-on role at Long Cove spans facilities oversight, owner relations, food service, employee management and long-term planning.
Before coming on board at Long Cove, Greg facilitated the merger of two historic Milwaukee member-owned clubs, Tripoli Country Club and The University Club of Milwaukee, where he also initiated and completed a facilities master plan and 10-year master plan for the golf course. Prior to that role, as General Manager and Chief Operating Officer for Tanglewood Resort and Country Club in Pottsboro, Texas, Greg was responsible for all phases of the resort operation including private golf club, food and beverage, lodging, real estate sales and development, and property owner associations. During his tenure, Greg also oversaw development and construction of over $20 million, including, a 120 room hotel, a 52 unit condominium project, and 4 residential subdivisions with more than 200 lots.
---
John Boyd
Project Architect
John Boyd brings more than 30 years of architecture and interior design experience to Long Cove as the community's in-house project architect. John Boyd & Associates has designed many private lakehomes at Long Cove, as well as the Harbor Front Townhomes and Contemporary Cottages.
John's specialty is designing family compounds and residences, and his clients have included some of Dallas' most affluent families. In addition to his Long Cove design leadership, John continues to manage his own firm, John Boyd & Associates, through which he serves not only families, but also hotels, restaurants and commercial offices.
Prior to founding John Boyd & Associates, John served as the in-house architect for Wyndham Hotels and Resorts. Previously, he worked for other notable, high-end interior designers and architects. John's portfolio includes projects ranging from luxury residences in Dallas, Aspen, and Carmel to private compounds and ranches in East Texas.
Nancy Phillips
Construction Manager/Contract Administrator
Nancy Phillips, PE leads the Long Cove team as the overall development manager for new roads, bridges, grading, storm drainage, and cove development. Prior to this project, Nancy was responsible for complex multimillion dollar construction projects for a variety of discerning clients.
Before launching Team Phillips in 2002, she worked for SMU as the project manager for Ford Stadium and the redevelopment of the south limits of the SMU campus. Next she served Hillwood Development as the Sr. Project Manager at American Airlines Center, responsible for the construction of the 70-acre Victory District in the Uptown area of Dallas. Nancy served the AT&T Performing Arts Center as their infrastructure and streetscape manager for the redevelopment of the Dallas Arts District from 2004-2009, to facilitate the construction of the Winspear Opera House and Wyly Theatre.
Her attention to artistic detail, combined with a keen understanding of engineering and construction issues, were critical to keeping contractors on schedule and delivering a timely project. Nancy leads Team Phillips' commitment to providing construction solutions that meet the artistic vision of Long Cove. Nancy has a Bachelor of Civil and Environmental Engineering degree from Vanderbilt University and is a graduate of Leadership Texas Class of 2008.
Levi Wild
Design Engineer
As the design engineer for Long Cove, Levi is instrumental in shaping the coves, defining lots, roads and utilities as well as implementing our ambitious master plan. His responsibilities also include managing the landscape architecture and construction for Long Cove's amenities, most recently for Henderson Bay, Thistle Never Dhu putting green and South Shore.
Levi's previous professional experiences focused on working within entitlement constraints of complex land development projects. In 2017, Levi founded Wild Land Development Consulting to advance his mission to provide creative engineering solutions and ardent client service for projects like Long Cove. As an East Texas native, Levi appreciates the natural beauty of Long Cove.
Guymon Phillips
District Engineer
Guymon Phillips, PE is leading the Long Cove team in the planning and construction of all public utility infrastructure: domestic water, sanitary sewer system, electric and telecommunications backbone. He is also responsible for the management of the Lake View Management and Development District No. 1 operations and maintenance program. Guymon serves as the District Engineer, a role similar to his former positions as Director of Utilities and Assistant City Manager in Austin, Texas.
He has extensive experience in the planning, design and construction of master-planned public and private projects. His main objective at Long Cove is to ensure that the construction of all the infrastructure is consistent with engineering design guidelines and specifications. Respecting the natural beauty of the lake and the land is also a key component in designing the surface features related to the utility and roadway systems.
Guymon's undergraduate college life started at Baylor University where he played football for three years, then finished his college studies at Texas Tech University where he obtained a Bachelor of Science in Industrial Engineering. Guymon also has a Master of Public Affairs from the LBJ School of Public Affairs at the University of Texas, Austin.