Have questions? We have answers.
See the answers to some frequently asked questions below or call our team at 214-817-0319 for more information or to arrange a personal shoreline tour.
How far is it from downtown Dallas to Long Cove?
The drive from downtown Dallas to Long Cove is an easy hour and 14 minutes. And by easy we mean typi­cally very light traffic and, as you get closer, beautiful country roads and rolling hills. The short drive from Dallas, Park Cities, Southlake and Plano makes for quick family getaways.
Are there finished lake homes ready for pur­chase?
Occasionally Long Cove has existing homes for re­sale, or builder spec homes for sale. Long Cove also offers luxury townhomes for sale, which are built by Robert Elliott Custom Homes. For the latest availabil­ity on lake home properties at Long Cove, it's best to get in touch with the team at 214.220.4924 or info@longcovetx.com.
What kinds of homes are at Long Cove?
Long Cove offers luxury townhomes, custom water­side cottages and custom homes that reflect eight different architectural styles that are cohesive with the community and complement the natural environment. Here are quick capsulations of those architectural styles.
AUSTIN STONE Common to many upscale historic neighborhoods in Dallas and other Texas cities, Austin Stone is predominately characterized by the use of Austin sandstone in exterior masonry walls. The ap­parent thickness of the stone walls, combined typically with broad porches, results in the appearance that the home will be cool even in the hottest summers.
CONTEMPORARY A number of Texas architectur­al firms have popularized this form of contemporary architecture which uses a palette of materials found in other styles. Tall ceilings, abundant light, clean lines, and rustic warmth characterize this architectural style.
MODERN FARMHOUSE This architectural style has clean, modern design elements combined with the architectural vocabulary of traditional farmhous­es. There are similarities to the Craftsman and Low Country styles, but those elements are interpreted in a simpler way through this Modern style.
LOW COUNTRY Originating in Louisiana and known in some circles as French Colonial, the Low Coun­try style is commonly associated with small towns and resort communities in South Carolina including Charleston and Savannah. This style is common now in contemporary resort communities including Destin, Seaside, Water Color, and Rosemary Beach.
AMERICAN CRAFTSMAN Initially popularized in the 1930s by architects such as Greene & Greene and Bernard Maybeck, the warm Craftsman style was reintroduced in contemporary communities by New Urbanist designers and has become a familiar style in resort environments from beachfront to ski mountain.
TEXAS MODERN The Texas Modern architectural style traces its origins to David Williams and O'Neil Ford who combined the indigenous quality of pioneer Texas homes with modern elements, which represent­ed a return to basics. Common characteristics include native Texas materials, thick walls, metal roofs, court­yards, patios, dog trots, trellises and arbors. Many of Texas' renowned architects have been influenced by this style, such as Frank Welch, Max Levy, and Lake Flato.
RUSTIC SHINGLE Like the Craftsman style, the Rustic Shingle style is another uniquely American phenomenon from the 20th century. Architects includ­ing McKim Meade & White, Peabody & Sterns, and Frank Lloyd Wright contributed to its evolution. At Long Cove, the accepted version emphasizes rough-sawn components, natural stains, and earth-toned color palettes. The Rustic Shingle style is now popular in contemporary settings, providing a large number of architectural precedents.
RANCH The Ranch style offers a wide range of designs that reflect the historic architecture of ranch homes in Texas and other parts of the western U.S. These range from rustic cabin style to more traditional American Victorian forms clad in rustic materials.
Are there any furnished lakefront homes for sale?
From time to time, furnished lakefront homes come up for sale at Long Cove. Check with the friendly team here to find out what's on the market, 214.220.4924 or info@longcovetx.com. Long Cove lakehome real estate listings are also posted at longcovetx.com/ properties.
Are there any wooded lakefront sites available?
Many homes around Long Cove are surrounded by established trees. At our newest neighborhood in particular, Henderson Bay, the homes sit high above the shoreline on wooded lakefront sites, so they enjoy both cooling shade and spectacular views. We've also planted thousands of trees, including many purchased from President George W. Bush's Prairie Chapel Ranch in Crawford, Texas. We consider those our Executive Branch.
Are there any wooded lakefront sites available?
Many homes around Long Cove are surrounded by established trees. At our newest neighborhood in particular, Henderson Bay, the homes sit high above the shoreline on wooded lakefront sites, so they enjoy both cooling shade and spectacular views. We've also planted thousands of trees, including many purchased from President George W. Bush's Prairie Chapel Ranch in Crawford, Texas. We consider those our Executive Branch.
What builders does Long Cove offer?
To make the custom lake home building process easy, we've developed an A-list of recommended builders. They know what it takes to build a lake home at Long Cove.
Mullinix Custom Homes
Platinum Series By Mark Molthan
Robert Elliott Custom Homes
Tatum Brown Custom Homes
Waitman Construction
TW Construction
Train Custom Homes
Lynda Isbell Custom Homes
Bill Ackley Construction
What amenities are offered by Long Cove?
The fun is baked in at Long Cove, so parents don't have to be full-time entertainment directors. Here's a rundown of our amenities.
On the winding drive into Long Cove, you'll be greeted by our bovine ambassadors, a friendly herd of Texas Longhorns. There's even a bin with alfalfa cakes if you'd like to pull over and give 'em a treat. They're always appreciative, but mind those horns!
In the Founders Row neighborhood you'll find the Lake Club Pool, which overlooks the lake. The Lake Club area includes the Regatta Grill & Bar, an indoor dining room and an outdoor grilling kitchen homeown­ers are free to use. There's also a game room with Foosball, ping-pong and pool tables and a two-story water slide that winds its way through the pines, which seem to thrive on laughter.
At the water's edge you can enjoy beach volleyball on one side and building sand castles on the other. During our summer events, the beach also plays host to limbo battles and fireworks viewing. Our newest neighborhood, Henderson Bay, also has a white sand beach volleyball court and play beach for the kiddos. And all along the shoreline there are gas-fired bonfire pits that have seen their fair share of S'mores and crimson sunsets.
If you're big on boating, the Long Cove Marina has you covered, literally, with dry stack storage and full- service maintenance. The marina also carries all the latest boating, wakeboarding, wakesurfing and tubing gear.
When it comes to fishing, Cedar Creek Lake is great, but at Long Cove you also have access to several ponds, which are home to some well-fed bass, crap­pie and bluegill. You'll also find a well-stocked bait and tackle store just a quarter mile down the road in nearby Malakoff.
For golfers, we have a full driving range, 2-acre put­ting green, and 9-hole, par 3 course – all great venues for family golf. No tee times necessary and playing barefoot is just par for the course.
If you prefer raquet sports, Long Cove has a tennis court and now four new pickleball courts. There's an outdoor basketball court as well.
In the heart of Long Cove you'll find a full-size, beau­tifully manicured sports field, which we call the Play Field. It's the site for pick-up soccer games, lacrosse, touch football, goat yoga, agility workouts and where family kickball grudge matches are settled. There's also a Toy Barn filled with sports gear and a Bike Hut nearby stocked with community bikes for the taking.
A hiking and biking trail meanders through hill and dale, with refreshing views of Long Cove's shoreline. Poetry milestones mark each quarter mile of the four-mile iron ore trail.
For special events and movie nights we have two am­phitheaters. The newest one is on Henderson Bay.
What sort of family events does Long Cove put on?
We pretty much look for any excuse to get families and friends together. Our events are typically around all the major holidays, but we also have smaller events such as Porching Hour (our version of happy hour), Dive-In Movie Nights (yep, float and watch), Family Game Nights, and Taste & Tour (progressive dinner party and lake home gawking).
Our big holiday events have festive themes, chef-pre­pared food, live music, and everyone gets involved. An Easter extravaganza, starting with the egg hunt and featuring yard games, a petting zoo and fun on the Play Field. An Independence Day Parade with decorated golf carts, bikes, dogs, wacky costumes and a fireworks show on the lake to beat the band. And a Hawaiian Luau with a pig roast, limbo contests on the beach, fire twirlers and a nightime lantern re­lease. Our events start in March and wrap up on New Year's Eve, so there's always something fun happen­ing here. Take a look at our event photos for the full picture.
Can I spend a weekend there to get a feel for the Long Cove Community?
Absolutely. If you'd like to try before you buy, our Stay & Play program allows you to unwind and explore Long Cove's hiking and biking trails, fishing ponds, sports field, resort-style pool, 2-acre putting green, tennis, pickleball and basketball courts and full-ser­vice marina. We'll also take you around to see the ex­ceptional homes here and show you what's currently available. So yes, make it a weekend! Bring the kids, your clubs, and experience all of Long Cove on Cedar Creek Lake, Texas.
How large of a custom lake home can I build?
The building footprint is determined by the size of the lot. Some owners have bought multiple lots to create a legacy home for their families. That said, the square footage of homes here ranges from 2,400 to 3,200 square feet for our luxury harborfront townhomes and approximately 4,500 to 12,000 square feet for custom homes.
Can I install a pool at my lake home?
There are private pools at homes throughout the neighborhoods of Long Cove. You're free to build a pool, as it complies with our building guidelines.
Can I spend time at my lake home during the week?
Friday through Sunday are the most active days of the week, but you're welcome to enjoy your lake home every day of the week. And the beauty of being in Tex­as is that you can have fun at Long Cove on Cedar Creek Lake year-round.
Do any homeowners live out here all year?
Long Cove is the perfect easy getaway and a second home for all of our homeowners. Currently there are no full-time residents.
How deep is the water at Cedar Creek Lake?
The deepest part of Cedar Creek Lake is 53 feet. As the fourth-largest lake in Texas, Cedar Creek Lake is 32,623 acres. The lake is 8.5 miles across at its widest point and 18 miles long. Cedar Creek Lake was created in 1964 as a water reservoir for Tarrant County. It's one of the few lakes in Northeast Texas that allows property ownership of the waterfront. Long Cove is at the south end of the lake, where the water is clearest.
What type of fish can we catch at Cedar Creek Lake?
Fishing in Cedar Creek lake is fun for all ages. Large­mouth bass, blue catfish, channel catfish, flathead catfish, white bass, hybrid striped bass and crappie are the predominant species of fish in Cedar Creek Lake. According to Texas Parks & Wildlife stats, here are a few select record catches by rod and reel.
Blue catfish, 65.01 lbs.
Flathead catfish, 64.75 lbs.
Hybrid striped bass, 13.19 lbs.
Largemouth bass, 14.65 lbs.
Striped bass, 18.56 lbs.
What type of boats will the community allow?
The community docks at Long Cove will accom­modate most types of boats designed for lake use. Because the Long Cove Marina is operated by Bux­ton Marine, the leading Nautique dealer in the United States, many Long Cove boat owners have Nau­tiques. To make boat ownership easy, the Long Cove Marina offers the full range of services, boat mainte­nance, dry stack boat storage, gas and valet service directly to Long Cove homeowner's docks.
To make things even easier, the Long Cove Boat Club offers fractional ownership of a fleet of boats. This gives Boat Club members shared use of wake board­ing boats, ski boats and pontoon boats – all care free.
Is there a golf course at Long Cove?
Golfers of all skill levels have three golf venues to challenge their skills. You can start with a warm-up on the driving range and then take it to the course. Long Cove's 9-hole golf course, designed by Tripp Davis, plays in a family-friendly hour or so. For an epic put­ting experience it's Thistle Never Dhu, a 2-acre thrill ride of a putting green. It's one of the nation's largest putting greens and was designed by David Zinkand, of Bandon Dunes fame.
Tell me about the artwork at Long Cove?
A hike or bike around Long Cove will take you by some intriguing works from Texas artists. Sculptor Brad Oldham created a metal sculpture named White Rabbit, which pops up in different places around Long Cove. At the Thistle Never Dhu putting green you'll find a golf-ball-like orb that Craig Blackmon fashioned from industrial piping called Spharia. Its LED lights morph from cyan to magenta at night. Sculptor Eliseo Garcia etched the history of the land around Long Cove in six massive limestone blocks, on display throughout Long Cove. And fine artist Jon Flaming de­signed the dock animals that ring Henderson Bay, as well as our rocketship marking the entrance of Cape Canaveral, our helipad and home fireworks launching area. In the coming years we'll continue to add inspir­ing works by Texas artists.
Are there biking trails?
Long Cove is the perfect place for biking. Our paved roads connect all the neighborhoods and our iron ore trails allow you to bike through the woods, meadows and along the shoreline. We also provide community bikes at our Bike Hut.
Are there hiking trails?
Our four miles of trails are open for hiking and biking. The trailhead begins next to Shumate Pond, mean­ders through woods, meadows, along the shores of Henderson Bay and ends at Preacher's Pond. Poetry stanzas are etched into stone at each quarter mile – a little inspiration to take the road less traveled.
What type of security is offered at Long Cove?
Long Cove is a secure, gated community with elec­tronic access for homeowners. As part of our con­cierge service, we check on homes by request and in times of inclement weather.
Does Long Cove offer housekeeping and con­cierge services?
Long Cove offers housekeeping (and more) through our friends at Prep My Lakehouse. Their thoughtful concierge services extend way beyond standard cleaning though. Need someone to stock your refrig­erator, take care of laundry, fix a leak, freeze-proof a spigot, de-cobweb your porch, or even prep a meal? Relax, our concierge and housekeeping services will take care of all your needs.
What's the weather like in the summer at Long Cove?
We enjoy a long season of warm, lake-lovin' weather at Long Cove. According to NOAA's weather stats, June through September combined average low is 69° and average high is 92. Of course we do pop into the upper 90s too, but that makes the lake and pool even more inviting. In the shoulder seasons, being at the lake is a more zen-like experience with the weath­er comfortably in the 40s and 50s in the mornings and in the 60s and 70s in the afternoon.
Is there a full-service marina?
The Long Cove Marina takes care of everything from bow to stern. Boat maintenance, boat storage and even boat sales. Our associates at Buxton Marine who operate our marina happen to be the number one Nautique dealer in Texas, so with Nautique boat maintenance and sales right on Cedar Creek Lake, you can stay focused on the important things, like whose turn it is to wakesurf. And if need wakeboard­ing, wakesurfing or tubing gear, you'll find the latest to choose from. You can also fuel up your boat at the marina dock.
Does the marina offer winterizing services?
After the boating season winds down, the good folks at Buxton Marine, who operate the Long Cove Mari­na, will winterize and securely store your boat in our dry stack storage. Both Long Cove home owners as well as the public can use Long Cove Marina's boat winterizing services.
Can we build fires by the lake?
We're all about making things easy. You'll find lake­side bonfire pits throughout Long Cove and it just takes the flip of a switch to torch up. You'll be S'more-ready in no time.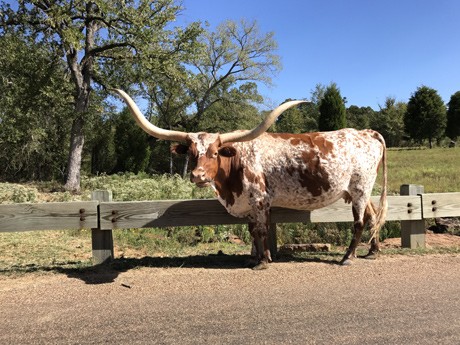 Feel free to send us a note. Longhorns standing by.
Ask the Concierge
Have a (non-sales) question? Need something? A stocked fridge? A plumber? Housekeeping services? Someone to check on your home? Reccos for restaurants and catering? Whatever it is, consider it done. Our goal is to give Long Covians all the conveniences of resort-style living.