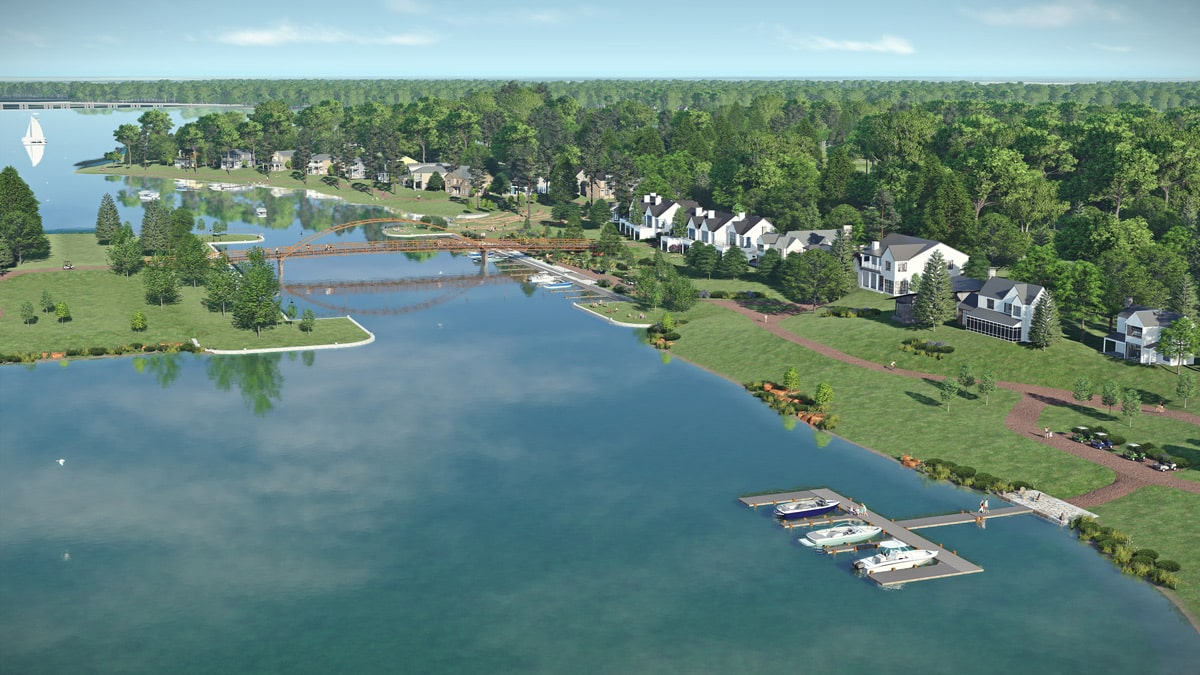 Looking for a lake home with stunning sunset views near Dallas, or thinking about something new at Long Cove? You're in luck because two new custom spec lake homes were just released on Henderson Bay.
Why do we call them custom spec homes? Well, builder Robert Elliott explains, "These two lakehomes are made for fun. We've used what we've learned from building for families in the Park Cities, Preston Hollow, and at Long Cove over the past 15 years. And even though they're spec homes, we're putting everything into them – just like we build our custom homes. The open floor plan, big lake views, and built-in bunk rooms make these Modern Farmhouses on the lake great for families, having friends over, and escaping city life."
Located on a 40-acre cove and park with knockout views of the bay, these lake homes provide the perfect vantage point for watching the ebb and flow of the lake while enjoying some much-deserved R&R.
These homes are designed in partnership with architects Thomas Weber and BK Designs and built by Robert Elliott Custom Homes, a team with years of building experience at Long Cove and a stellar reputation, to boot. Both lake homes feature more than 5,400SF of family-friendly fun, including 4 bedrooms, 5 bathrooms, great bunk rooms, game rooms … and did we mention those views?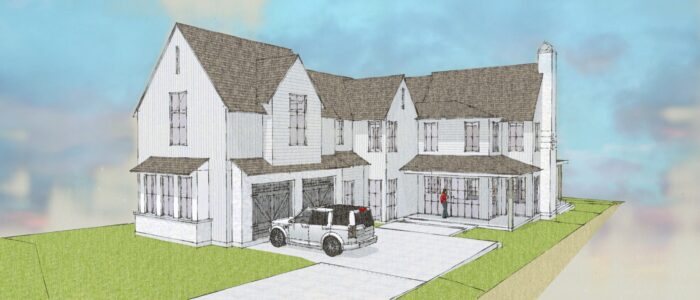 From beach volleyball to bonfire pits – hello, s'mores – Henderson Bay is Long Cove's latest neighborhood. And it's growing with plans for a new waterside pool and kayaking and paddleboarding cove. Henderson Bay is also connected by hiking and biking trails to all Long Cove amenities, so you're never more than a quick walk or golf cart ride away from 1,200 acres of family-friendly fun. Pick up a game at our pickleball courts, take a dip in our resort-style pool, or practice your short game on our 2-acre putting green. There's always something to do.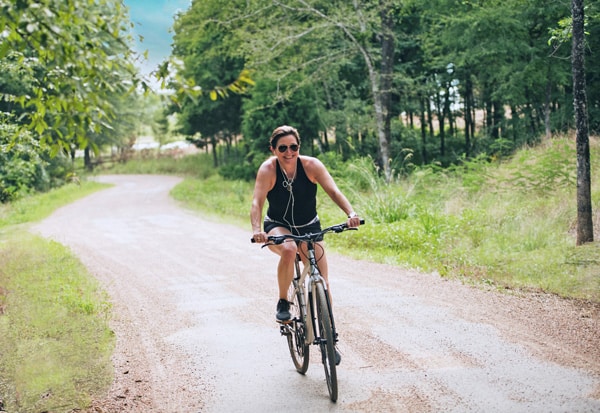 Robert Elliott, who also owns a home at Long Cove, is also a big fan of the social aspect of Long Cove. "Community is everything, period. There are other places you can buy a lake home, sure, but the community is what really makes Long Cove worth a lot more. That's one of the big reasons we built our own family lakehome here. Going to a place where you and your kids can know a few friends and always meet new ones is a difference-maker. The social spontaneity makes it great."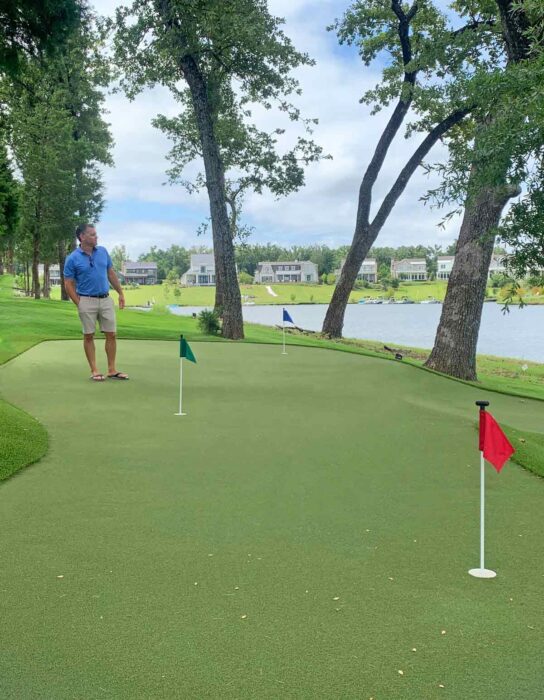 When it's time to call it a day, you'll retire to an open, light-filled modern farmhouse with room for the whole crew. These custom spec homes are available now and come with customization options when purchased before the first phase of building.
If sunset views and a hassle-free, lock-and-leave mindset sound right for you, contact our Long Cove Realty team for more details. Josh Ellis, Kiki Pennington, and Andrea Lacquement are here for all of your real estate needs – and those of your family and friends, too. Reach out anytime at (214) 220-4924 or info@longcovetx.com.