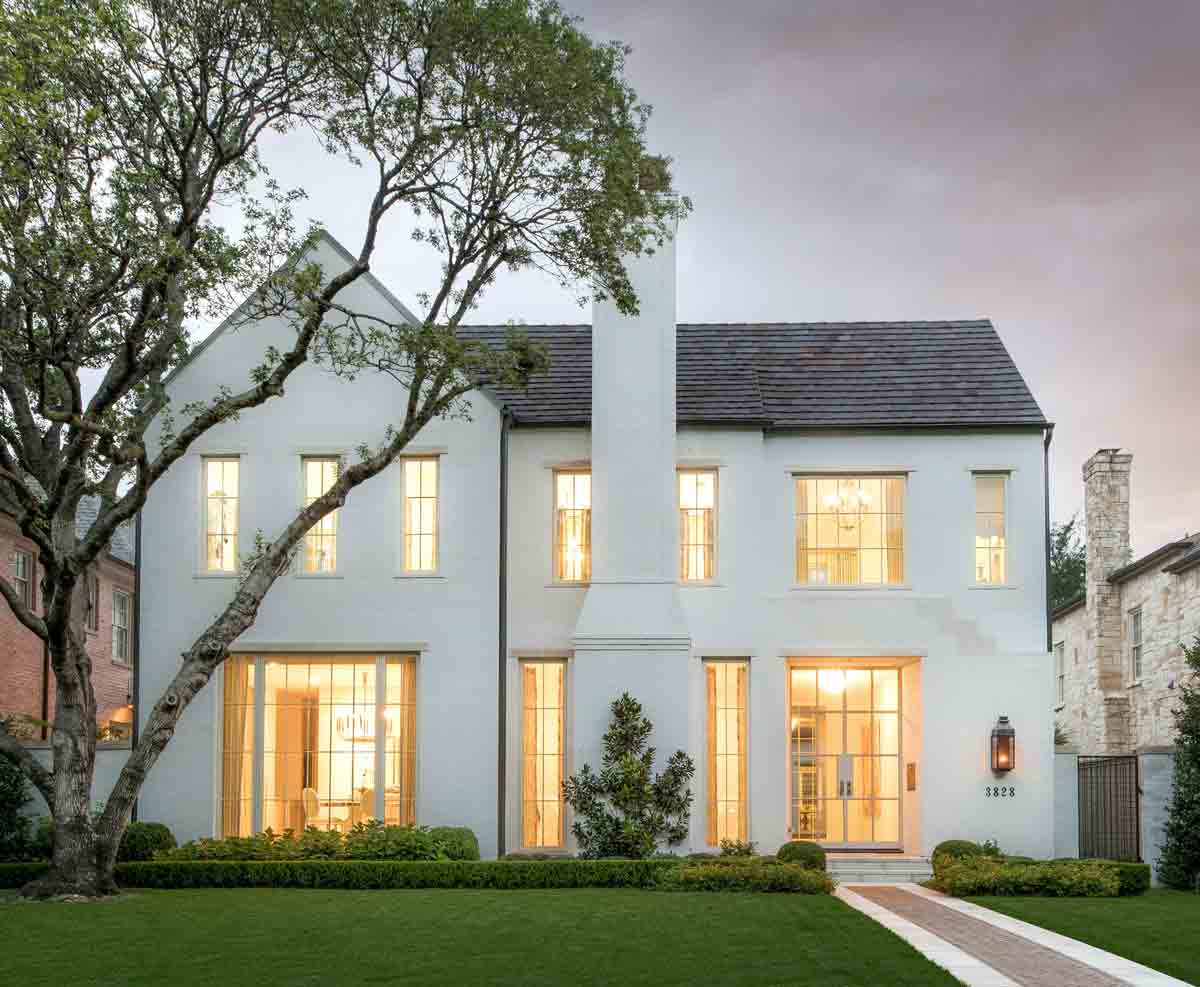 Greenwell Homes has garnered quite the buzz around Long Cove. The boutique home building company was founded by Park Cities couple—and parents of five!—Steve and Stephanie Greenwell, and has grown to be the preferred builder of many Dallas families.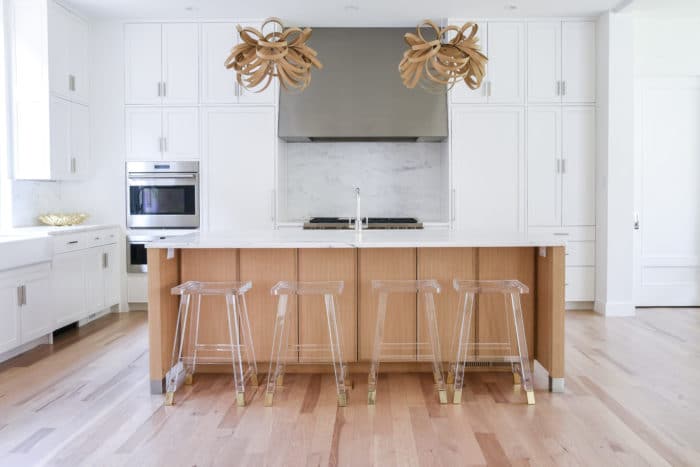 Before launching Greenwell Homes, Steve and Stephanie worked in corporate sales at Nike. They started flipping homes on the side, and word spread quickly of the quality of their work. As requests for custom work began to pile up, the Greenwells decided to leave corporate life behind and launched Greenwell Homes in 2007.
"Our very first new build was in our neighborhood in Park Cities," says Steve. "Since that first house, we've focused our work heavily in Park Cities, Preston Hollow, and Lakewood."
Eventually, friends of Steve asked if he'd be interested in building at Long Cove. As they say, the rest is history.
"One thing led to another," he says. "Now, I'm so happy to be working with so many great families at Long Cove."
Building a lake home is an exciting time for families and Greenwell Homes strives to make the process smooth and stress-free.
"It's such a personal process," says Steve. "We make lifelong relationships with our clients. I'm a huge advocate of putting together the right team as early as possible so that from the moment the land is placed under contract to the handing over of the keys, there's focused alignment and understanding of the homeowner's goals."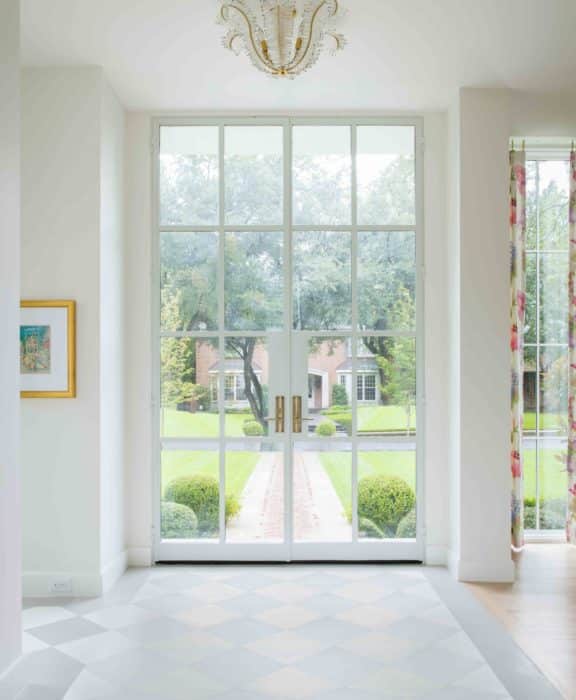 Steve spends time getting to know families, helping them think through what they want and need, and articulating those desires to the architect and design partners.
He recognizes that building a new home can be overwhelming and encourages clients to organize their thoughts into three lists, which will evolve throughout the process: A list of must-haves, a list of features they'd like but could live without, and a list of features that aren't important to them at all.
"Ultimately, it helps keep the team aligned," he says. "It's also helpful when clients create a Pinterest board, showing design elements and details that catch their eye."
Home styles run the gamut from ultra-modern to very traditional, depending on the client's vision. But Steve says the bulk of his projects reflect a transitional aesthetic. His team is fluent in all manner of construction styles and welcomes the opportunity to try new things.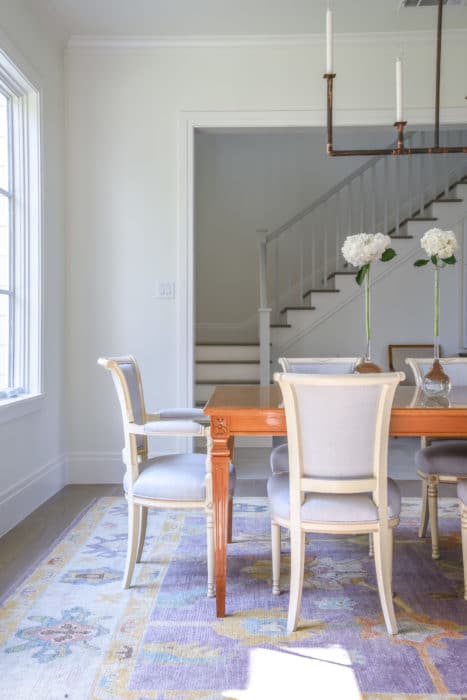 According to Steve, open floorplans featuring family-friendly great spaces are still in high demand. Metal windows are also gaining popularity for the transitional look they create.
When building a lake home, there may be features clients don't think of, and Steve is happy to make recommendations.
His first clients in Long Cove had a commercial ice maker installed in their utility room, near the area where they park their golf cart.
"What a great idea," he says. "Scoop up the ice, fill the cooler, and easily get it in the golf cart before you out on the boat or explore Long Cove."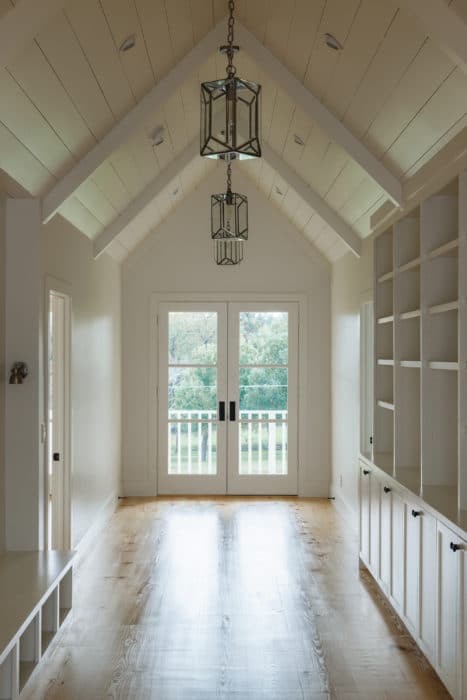 Whatever the vision for your lake home, Greenwell Homes is eager to make it a reality. They're passionate about creating spaces that families will create memories in for years to come.
"With these being second homes, there's a different kind of excitement during the process," says Steve. "For many of our clients, it's a dream that's finally becoming a reality. I really enjoy hearing how folks plan on using their lake homes to grow with family and friends."
Visit GreenwellHomes.com to learn more.