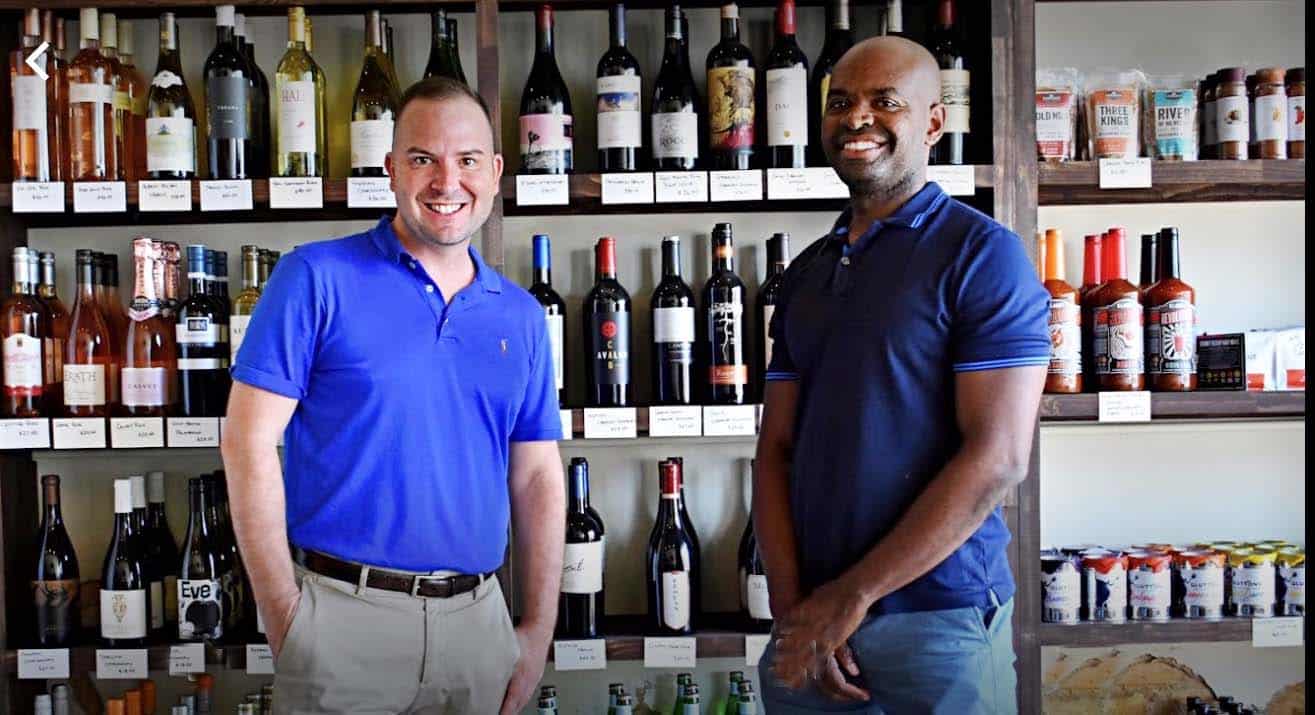 Just a hop, skip and jump away from the lake, downtown Malakoff is on the rise. Longcovians in the know like to stroll the area's quaint antique shops for lake-home treasures—Rusty Circus and Antiques on Royall are favs—and treat themselves to something decadent from Mister Sweet Tooth, an old-school style bakery that opened in 2017. Haven't been? Run, don't walk.
Longcovians and locals alike are in for a treat with the opening of a new restaurant from Mister Sweet Tooth founders Joe Hessley and RJ Flowers. We met up Joe to get the scoop on his beloved sweet shop and hear all about his and RJ's restaurant concept, HF Family Table & Market.
Both a specialty market and a restaurant, HF Family Table & Market opened in Malakoff just last month and has already become an area favorite. Much like Mister Sweet Tooth, HF Family is, well, a family affair. Joe's brother is the executive chef and all recipes have been passed down by the founders' families.
On the market side, you'll find prime cuts of meat, fine wines, and locally sourced spices and sauces. Nodding to Joe and RJ's respective heritages, the restaurant features a menu of Italian- and Southern-inspired fare.
Read on to find out what inspired Mister Sweet Tooth and to get more deets on Malakoff's newest restaurant.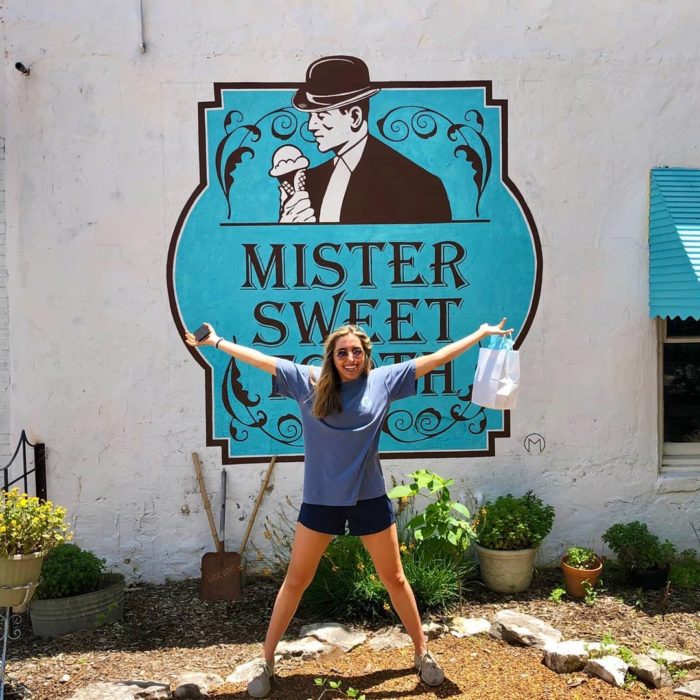 What led you to found Mister Sweet Tooth?
We had a shop similar to Mister Sweet Tooth in Connecticut for 11 years.
When we moved to Chicago, we sold the business. We lived in Chicago for some time and then work brought us back to Texas, where we ended up splitting our time between Colleyville and Cedar Creek Lake. In conversation, some friends asked us if we'd consider opening a bakery in Malakoff. We opened Mister Sweet Tooth and have met so many wonderful people, many from Long Cove, since.
What was your vision for the bakery?
We tried to preserve the look and feel of an old-time sweet shop. We have an antique display case that we put all the truffles in and use glass containers to display cakes and cupcakes. And we proudly serve Blue Bell Ice Cream.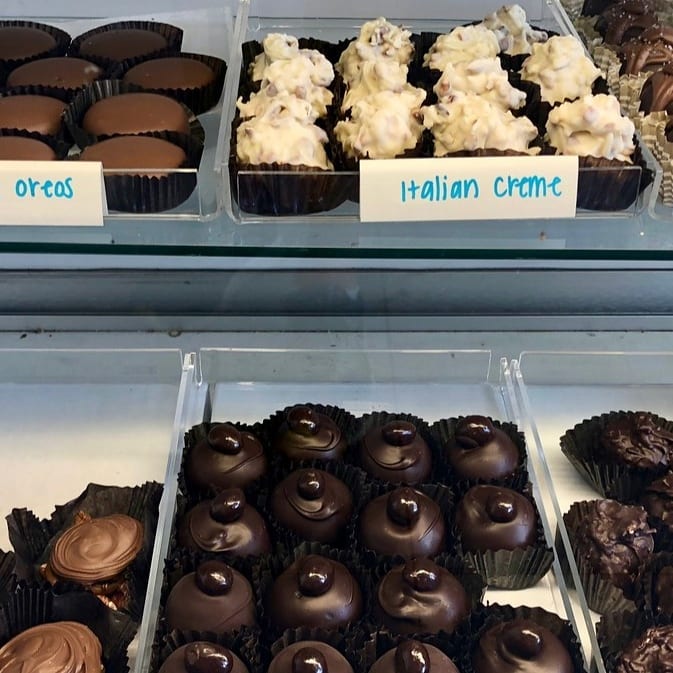 Your most popular treat?
I'd say our Brownie Sundae, our Blueberry Scones, and people absolutely love the Banana Bread.
What sparked the idea to open a restaurant?
We've catered many special events and people started saying, "Gosh, you should open up a restaurant." So we started thinking about it.
And you brought your brother in as executive chef.
His passion is for cooking. He's traveled extensively throughout Europe and always picks up new recipes and ideas.
How do you describe the fare?
I think it's in the name. The H is for Hessley and the F is for Flowers. We combined hundreds of family recipes and we pull from those. Everything is made from scratch and specially presented. HF Family is somewhere to come, enjoy, and relax. We try to make it an experience.
Tell us about the menu.
Lunch is a little bit lighter. We have some really nice salads, soups, and sandwiches. We have different specials each week: quiches, fresh seafood, things like that. The dinner menu has a really nice selection of things like veal piccata, veal marsala, and homemade lasagna. We also do broiled salmon, really nice steaks, and all kinds of fun appetizers.
Where do you source your ingredients?
Our produce is from local farms. So each week we have new vegetables. Last night, we had two types of Italian squash, homemade mashed potatoes, and carrots from the farm stand. We get a lot of our steaks from the Nebraska area. Our shrimp is flown over on ice from Florida. Our salmon is flown in from Norway. Everything we use is top quality.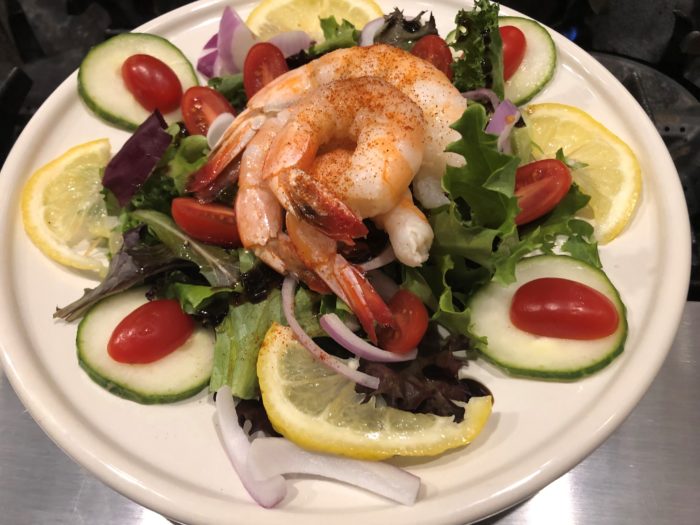 Is there a crowd favorite?
We sell hundreds of our Italian Meatballs each week; it's my grandmother's recipe. We serve them Tuscan style with a salad in the middle and meatballs surrounding it, topped with our homemade sauce and fresh parmesan. We're also famous for our Blueberry Pie, which isn't your traditional blueberry pie. It starts with a Graham Cracker crust with a little bit of cinnamon and sugar, a layer of cheesecake, and then blueberry and a whipped topping. Every time we make that we sell out.
What are your favorite menu items?
I have several, I love RJ's Pulled Pork Sandwich and our Meatballs and Lasagna.
Any spoiler alerts you can share for fall?
We're going to add Chicken Parmesan and some homemade Italian soups. We also have amazing chili and gumbo recipes from RJ's side that we'll put out once it cools off a bit. Over the holidays, we can do all kinds of custom gift baskets and specialized desserts.
Tell us about the assortment in the market.
We have really nice cuts of meat, a fine wine collection, a great cheese selection, and gourmet cooking spices, sauces, jams, and coffees. The idea is that people can grab stuff and go.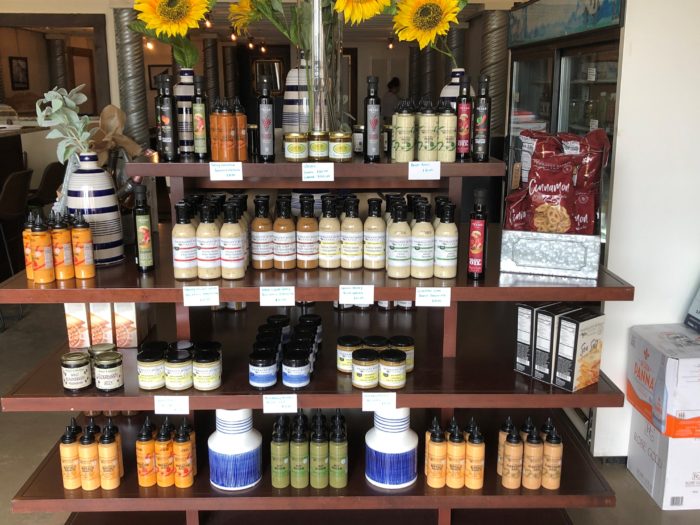 How can people keep up with what's happening at Mister Sweet Tooth and HF Family?
We update our Facebook and Instagram pages. And if someone is interested in coming into the restaurant for dinner, we'd love for them to call and make reservations. But reservations aren't mandatory.
What's next for you two?
We're getting ready to open our second location for Mister Sweet Tooth in Gun Barrel City. We're always exploring new ventures and have some other things to come, but for now, we'll keep that under our belt.