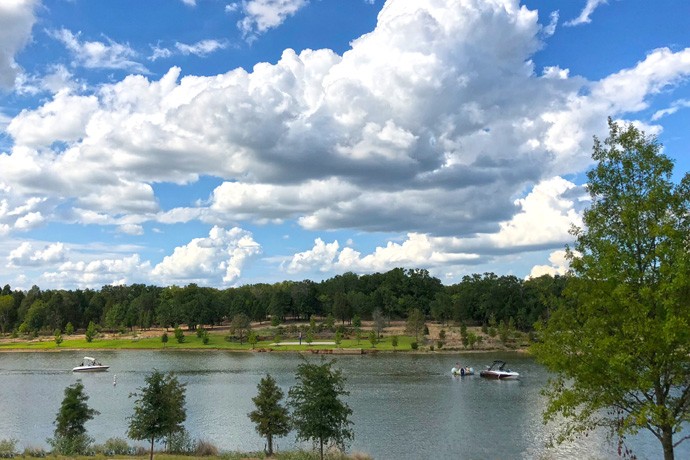 Welcome to our new blog. There's always something happening at Long Cove and we want to make sure you're in the loop. Consider this your destination for information on new developments and amenities, highlights and special events, spotlights on fellow neighbors, and more.
It was a busy summer at the lake—and though we're sad to see it go, there's more than ever for Longcovians to look forward to this fall. While you were having fun in the sun with your family, we were working on new amenities and neighborhoods.
Most newsworthy is the grand opening of Henderson Bay, Long Cove's new 40-acre park and cove. Featuring beach volleyball, a waterslide into the lake, play fields, a 1.2-mile trail (bringing our network of hiking and biking trails to nearly four miles), and an amphitheater, Henderson Bay is full of amenities that all Longcovians will love. Stop by and catch the sunset from Hennybay Bridge—the view is stunning #LongCoveTX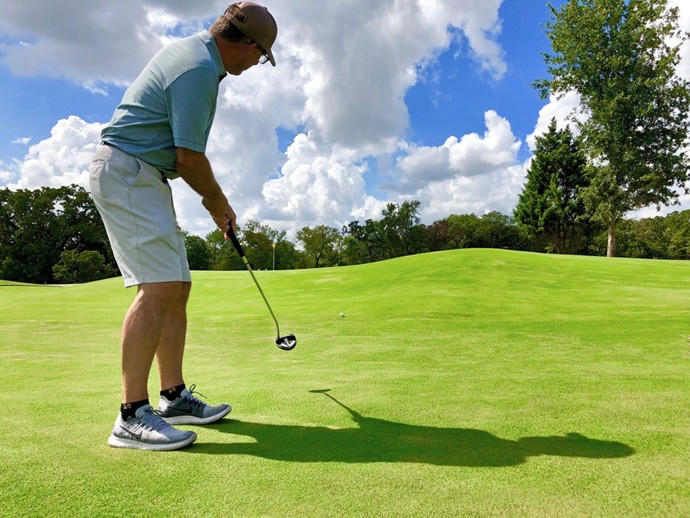 And golfers will be happy to hear the Thistle Never Dhu Putting Green is up and running. A project by renowned course designer Dave Zinkand, the 84,000-square-foot green is one of the largest in the world, and it's right in your backyard.
Because you're sure to work up an appetite while out and about Long Cove, we opened The Regatta Grill at the Lake Club earlier this season. This means more R&R for mom and dads, who don't have to worry about making meals for the family. Stop in for burgers, flatbreads, sandwiches, salads, ice cream, and drinks. The liquor license is pending, but we hope to serve wine, beer, and cocktails by winter. The menu features seasonal dishes, so there's always something new to try.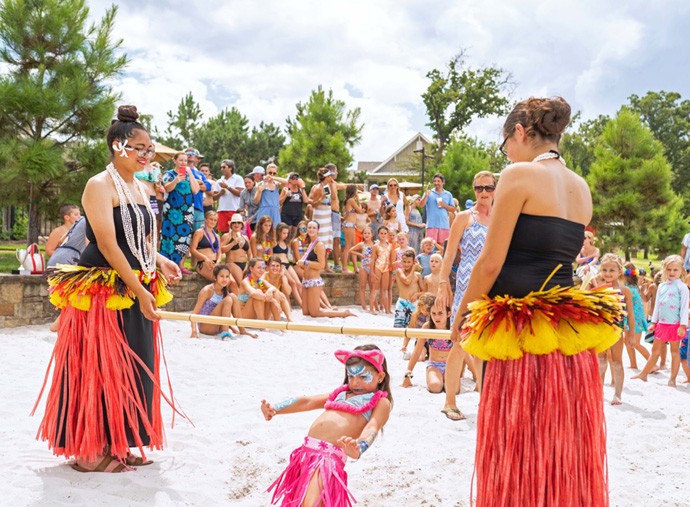 Of course, all of this wouldn't be possible without the dream team that works behind-the-scenes all year long. From our annual Spring Fling party to this year's amazing Labor Day Luau, this is the team that makes the magic happen.
Terry Miller
While his official title is Director of Facilities, Terry is our go-to for getting things done. From maintaining your landscaping to keeping fishing ponds and greens in tip-top shape, he's extremely resourceful and always has the answer.
Kristin Clark
With a smile for everyone she meets, she's Director of Concierge Services—and so much more. Kristin oversees housekeeping services, grocery deliveries, and everything in between. Looking for the best margarita in town? Just ask Kristin.
Tyler Sapp
As Long Cove Marina Manager, Tyler is dedicated to making your boating life easier. Say hi next time you see the crew out an about. They'll be happy to hear from you.
We have a big season ahead. As the weather cools and the leaves change, it's the best time for future Longcovians to visit and see all that Long Cove has to offer. Our Stay & Play program continues this season offering guests interested in real-estate ownership the opportunity to try before they buy.
If you'd like to refer a friend or neighbor, put them in touch with Shandi Hudson or Kiki Pennington. They will be happy to help them find their dream lake home. Should they purchase, you'll receive a little something as well. You can always reach our sales team at (214) 220-4924‬‬ or info@longcovetx.com.
Thanks for a great summer and here's to a fun fall.
Ashleigh Carlton
Director of Marketing