Long Cove's newest neighborhood.
Our newest neighborhood, Henderson Bay, brings together the best of Long Cove. Beautiful homes with rolling lawns, shaded by trees, and with gorgeous views of the lake and iconic Hennybay Bridge. Thoughtfully designed with floating docks, lakeside bonfire pits, beach volleyball, and trails that connect to all the neighborhoods of Long Cove. And now featuring contemporary lake homes by Robert Elliott Custom Homes.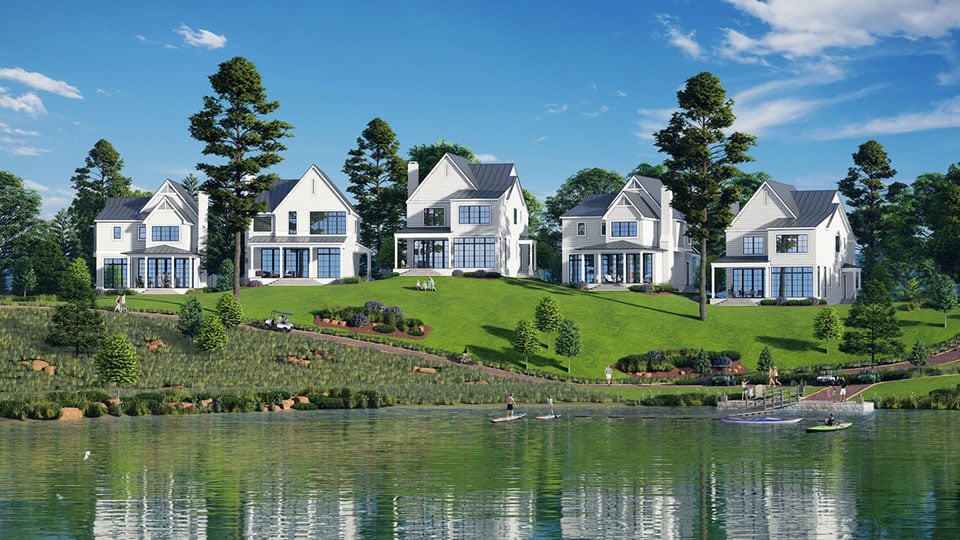 Henderson Bay
Contemporary Cottages
From dream to deck in seriously less time.
Our Contemporary Cottages are the fast track to getting into your lake home at Long Cove. Choose your favorite of three light-filled lakefront cottage designs by John Boyd & Associates, then select your finish-out and upgrade options. Robert Elliott Custom Homes is all set to take it to construction from there.
Our light-filled Contemporary Cottages are surrounded by trees and perched on a rise, with inspiring views of Henderson Bay – a refreshing escape from city life.
Features
2 floors, optional garage addition
Quality finish-out packages and easy selection program
Airy, open living areas and large patios to enjoy the view
Easy access to floating docks, hiking paths, and all amenities
And a 1200-acre backyard you can call your own
Only a limited number of Contemporary Cottages are available, so follow up pronto.
Want to see PDFs of the three designs? Just ask the team.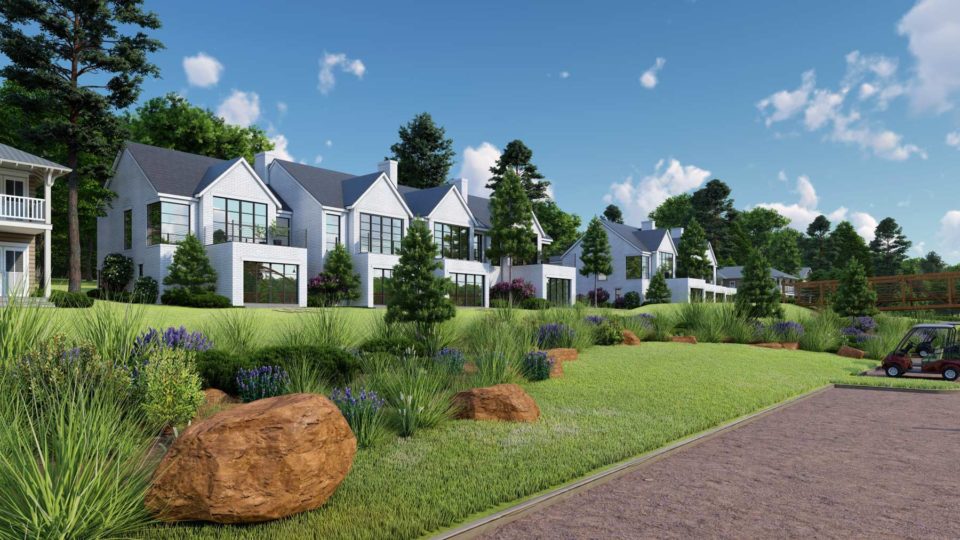 Features
2,500 to 3,000 SF, 2-story luxury homes with several floorplans
Airy, open living areas and rooftop decks to savor the view
Quality finish-out packages and ultra simple selection program
Iconic views and quick dock access at Henderson Bay Harbor
Low maintenance townhome style lake houses, lock-and-leave lifestyle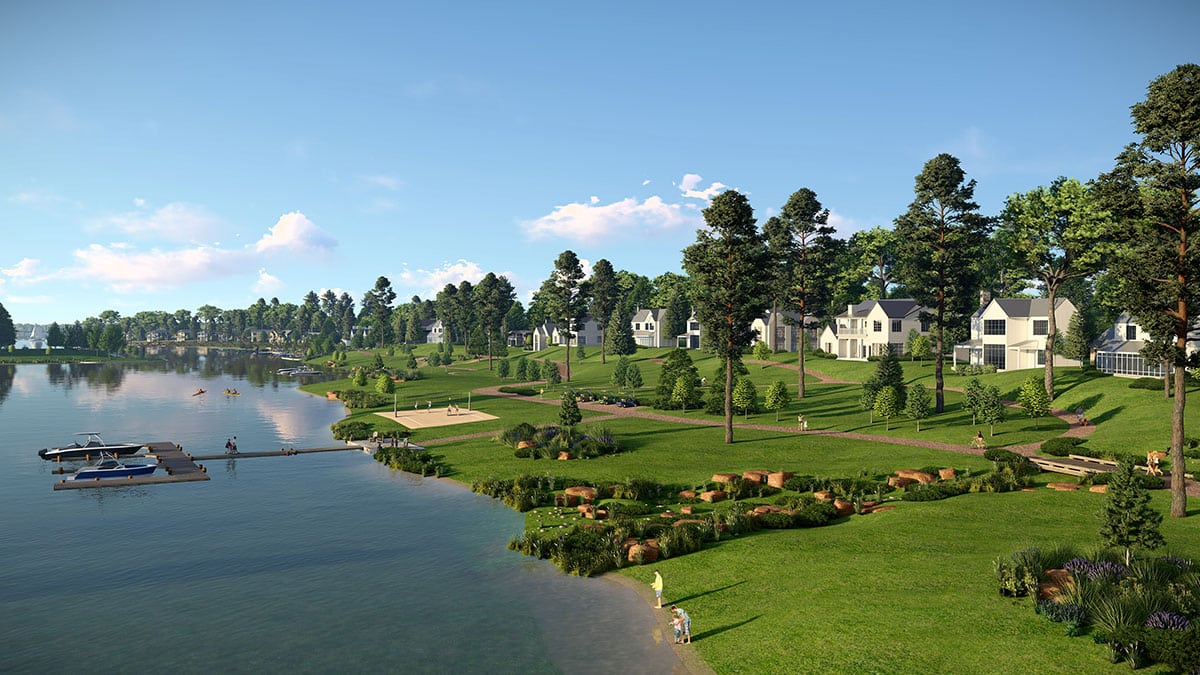 Henderson Bay
Lakefront Home SItes
Home sites available now.
Surrounded by mature trees, lush natural landscaping, rolling lawns that run to the water and trails that meander throughout Long Cove. These lakefront home sites on the shores of Henderson Bay are perfect for custom homes with resort-style sensibilities. Clean lines, bright interiors, open-concept kitchens and porches that amplify the view. It all plays well with friends, family, music and your favorite Malbec.
Features
Building footprints that accommodate homes from 3,000 to 6,000 SF
Spacious living areas, kitchens and master suites
Patios and balconies for entertaining and bringing the outside in
Access to the lake via floating community docks
Treed lots with rolling lawns and gorgeous views of the lake
Take a shoreline tour of Henderson Bay
We'd love to take you on a shoreline tour of Long Cove by boat, so you can see the community and all there is to do here.
Directions
Relax. We've made it easy to build the perfect lake home.
Builders and Architects
Our A-List is a great place to start
You'll find a short list of top-notch Dallas-based architects and builders below.
Learn More