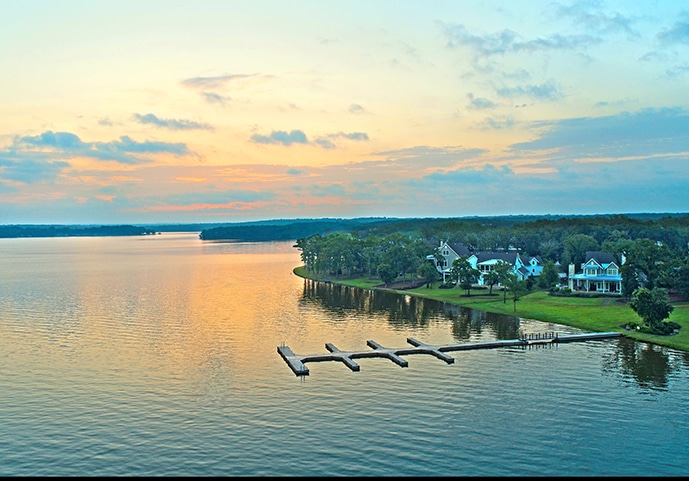 Dear Long Cove Homeowners,
It's hard to believe it's been eight months since I came on board as President of Long Cove Realty. We've been hard at work preparing for another fun-filled year at the lake—and the months have flown by. As we count down the days to summer, I want to share a few exciting updates.
Real estate sales remain steady. We had a busy winter with the sales of multiple homesites and properties, activity and interest have stayed steady throughout the spring so far and it appears the momentum will continue into summer. It's going to be an active year for the Long Cove Realty team and a year of growth for the Long Cove community as a whole.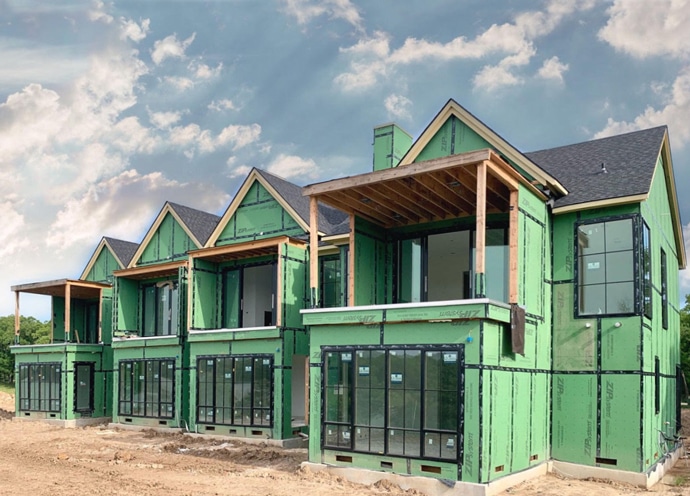 Our first collection of townhomes at Henderson Bay successfully sold out and we're taking reservations for the second building now. There's already been significant interest. So if you know someone who's in the market for a townhome-style lake house with dynamic views, tell them not to hesitate. As soon as all four townhomes are spoken for, we'll begin construction.
To accommodate our growing community, we're also introducing a new collection of contemporary cottages overlooking Henderson Bay, ranging from $1.2M to $1.5M. Designed by John Boyd & Associates and built by Robert Elliott Custom Homes, these 4 bedroom luxury homes range from 2500 – 3200 sq. ft. Select from three open-concept floorplans, all with great porches, lots of light, and designed with families, friends, and fun at the lake in mind.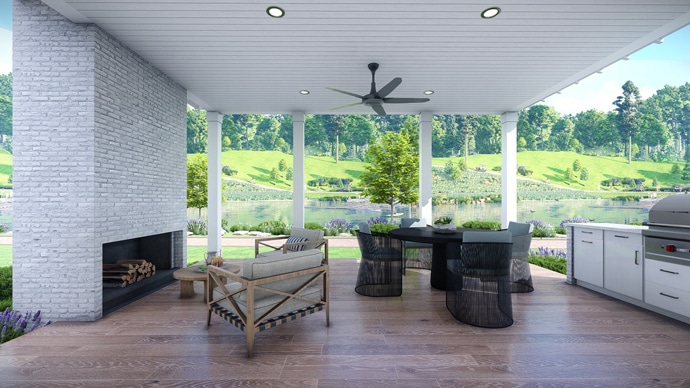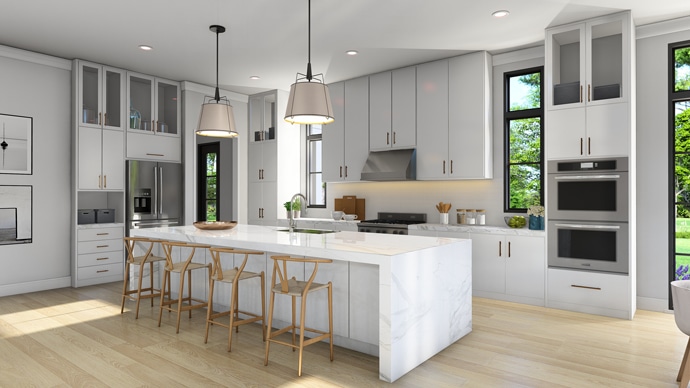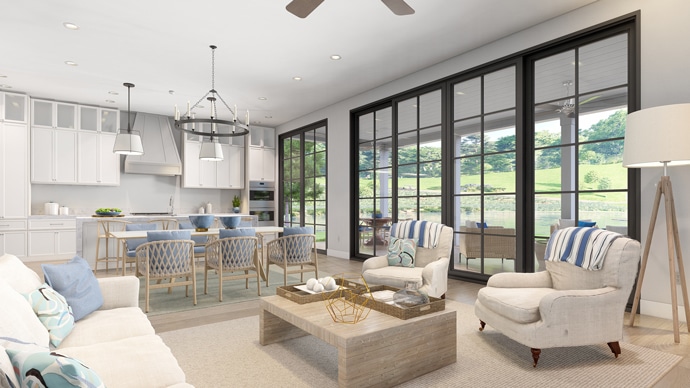 For those looking to build a custom lake home in Henderson Bay, we have great introductory pricing opportunities on custom homesites. There are also some attractive resale opportunities coming available this year, including a new construction lake home that'll be ready for move-in by Memorial Day.
We want you to think of Long Cove Realty as your go-to for all real estate needs, both developer and resale properties. To further support your needs and Long Cove's continued growth, I'm excited to share that we've added a new member to the sales team. Andrea Lacquement will be joining Kiki Pennington and myself in the sales office. Andrea has worked closely with the Long Cove team for the past four years and has invaluable knowledge of the community, making her a true asset to the team.
Whether you have a friend you'd like to make a neighbor or a question about Long Cove Realty (or anything else), reach out to me directly anytime. As a reminder, prospective buyers can try before they buy with a Stay & Play weekend. Camp Homes can be used by homeowners too, whether your lake home is being built or you're hosting a special event and need overflow space. Currently, the Camp Homes are closed but will re-open once we're back in the clear.
I look forward to seeing you at the lake.
Josh Ellis
President of Long Cove Realty