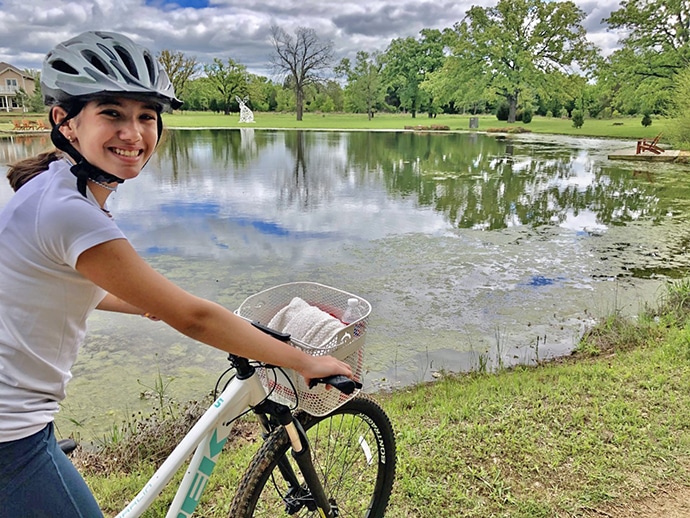 Longcovians have been taking each day as it comes during the pandemic. We all seem to be juggling new schedules and wearing many hats – like teacher, short order cook, and professional dog walker. We caught up with a few Long Cove families to chat about their experiences and life lessons so far.
THE NELSON FAMILY
Brenda Nelson & David Nelson
Residents of Grand Times, Dodd's Landing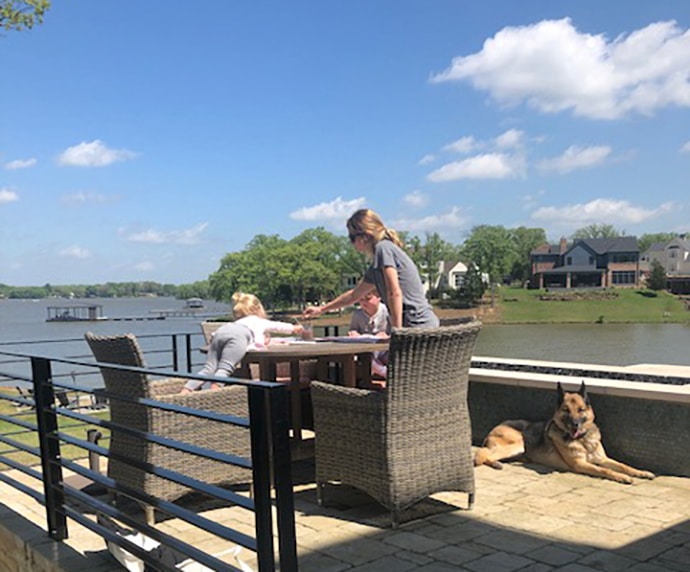 We've been doing lots of arts and crafts, making cookies and Ford is doing show-and-tell and other activities online. The kids love making their own personal pizzas – where everybody chooses their own toppings. And we visit Longhorn Ranch once a day at least.
We have to French Brittanys and two German Shepherds with us. They love all the walks and being with the family.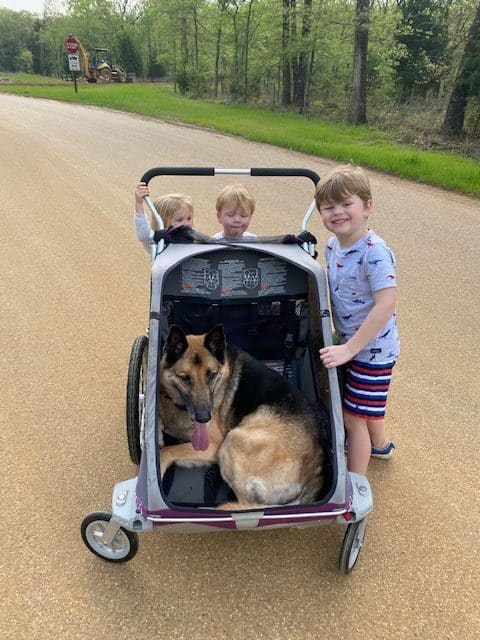 We're trying not to focus on how long, but making the most of this time with our family. We feel fortunate to have this wonderful place to protect our loved ones.
THE BULLOCK FAMILY
Katherine Bullock & Ken Bullock
Residents of Highlands Cottage, Founders Row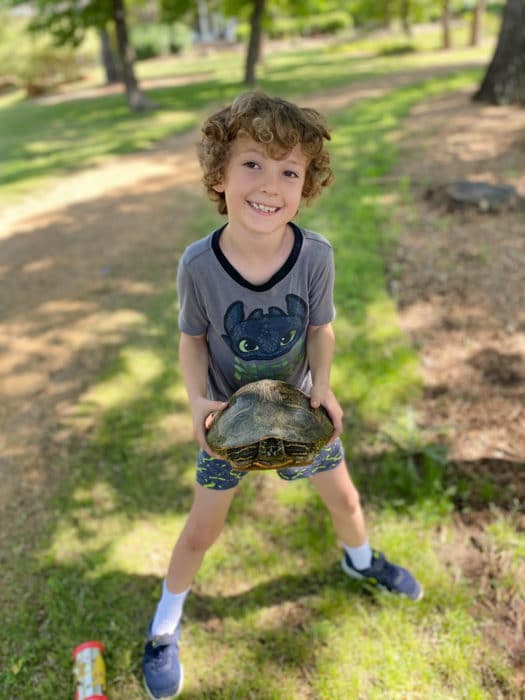 Katherine and Ken Bullock shared a few insights about their routine at Long Cove, while waiting for life to return to normal.
We're taking this opportunity to spend time together as a family…listen more, get outside more, and try to teach our kids about nature and basic life skills – like laundry!
Our school has a morning chapel, and we've been able to sit on our porch huddled together listening to the chapel. It's a great way to start the day. Bowen even had a school assignment to make a pot roast.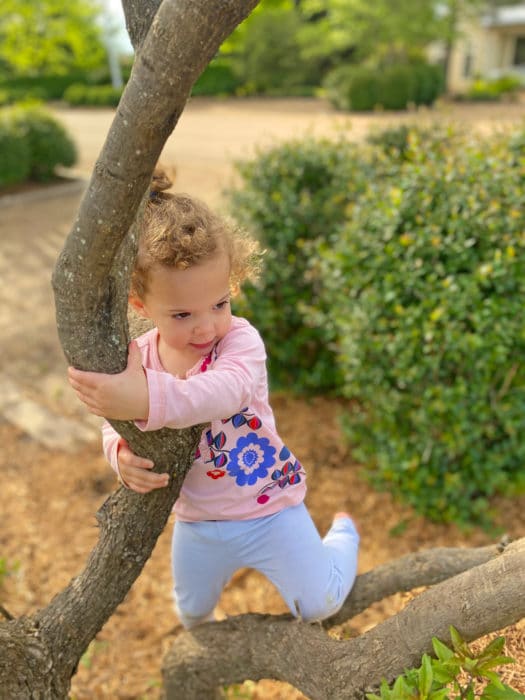 It has been an interesting time trying to figure out how to work and home school, but we definitely feel very blessed to be able to be at Long Cove. We've been taking turns working and being with the kids – giving ourselves grace on both. Trying to keep everyone's spirits up in the work world and being optimistic about the future.
THE ZEBALLOS FAMILY
Laura Zeballos & Pablo Zeballos
Residents of Alegria, Dodd's Point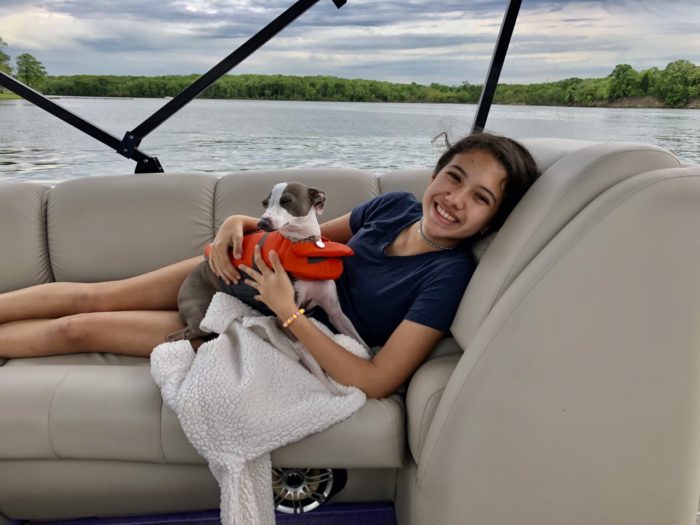 We're genuinely enjoying our family time and feel grateful and blessed to have this little piece of happiness away from the city and all the commotion. We love our neighbors and even though we are still practicing social distance, we are able to bond through social distance happy hours.
We've developed a daily routine whereby I use one of the rooms as my office to do telemedicine, while our kids work from their own rooms on their online school programs. We all start around 8:30am, meet up for lunch and then finish by 3pm, then plan our afternoon and night activities. So far we've made way too many chocolate chip cookies and s'mores on our fire pit.
The kids have enjoyed exploring the entire lake community through bike trails, even going off the regular paths and getting stuck in the mid once in awhile. Our new obsession is pickleball, which gets quite competitive but so much fun for the entire clan.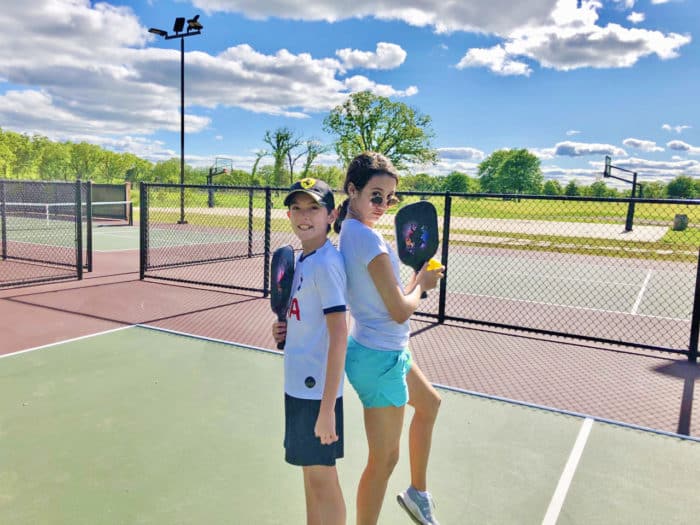 For down time, our daughter Elena is enjoying hand sewing, participating in her Texas Ballet Theatre Zoom classes nightly, reading books and catching up with friends through group FaceTime. Patrick enjoys playing online videos games with his friends and cousins, soccer, ping pong and creating new Lego pieces.
And our dogs Giorgio and Gigi are becoming quite spoiled with their numerous walks and runs, boat rides, chasing the wildlife, getting extra treats throughout the day, and cuddling non-stop, like extra heaters on mom.