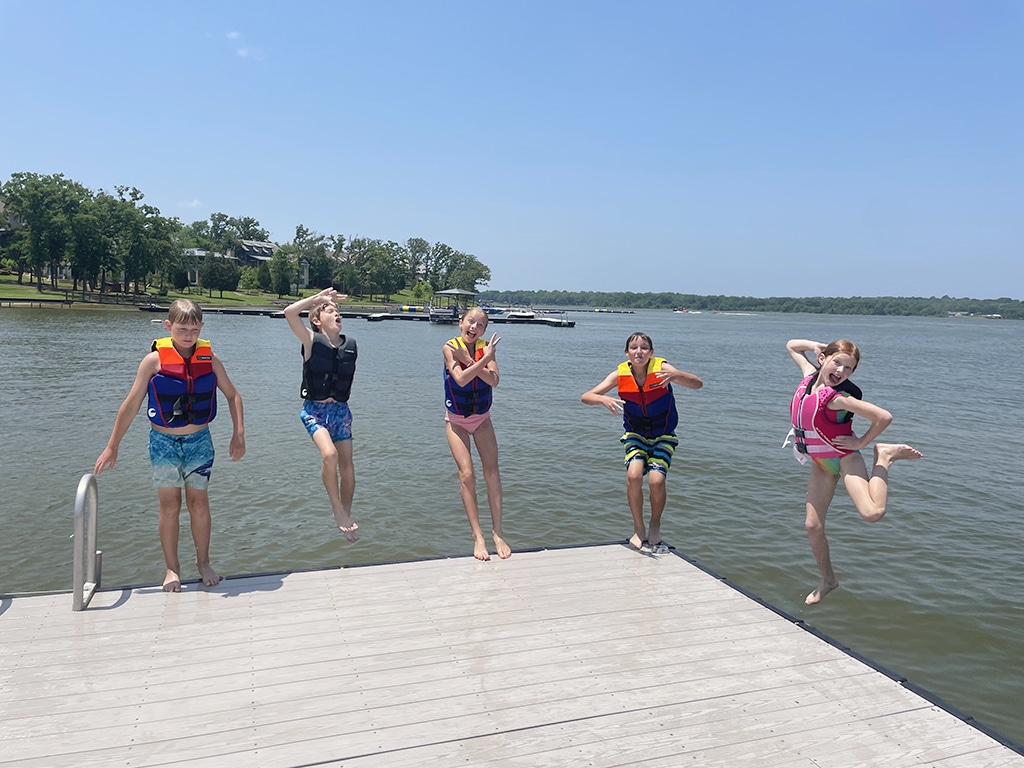 Co-hosts Martha Jackson and Nellie Sciutto recently dished about life at Long Cove on their podcast "The Bubble Lounge." The whole episode was recorded right here at the lake. And a few of our very own – Long Cove Realty President Kiki Pennington, plus homeowners Rob Crain and Kate Cutshall – shared what they love most about life on the lake at Long Cove. Keep scrolling for the highlights.
ON THE LOCATION
"We love it here. We can decompress in that hour and 15-minute drive. And then once we're here, it's all right if we have to go back to Dallas. If one of the kids has a soccer or football game, I'll drive back to Dallas. We'll play our game, and it's close enough, where we can drive right back." – Rob Crain, Homeowner of Fortunate Ones
ON THE PROPERTIES
"We have everything from townhomes to large custom homes. Many of our owners spend time out here, realize they absolutely love it, and then double down on their investment and build a custom home that suits their family." – Kiki Pennington, President of Long Cove Realty
ON R&R
"We were at dinner, and I looked over at my husband and said, 'I just want you to know I love the lake house. It's my peaceful, happy place.' You just release and let go as soon as you get here." – Kate Cutshall, Homeowner of Casa Su Lago
ON THEIR 1200 ACRE BACKYARD
"What I enjoy most is being able to bring my boys out here and instill that love of the country and appreciation of natural life … hunting, fishing, and those things my dad taught me. The electronics get put away, and the kids go immediately to the Play Field or the Treehouse Adventure Park." – Rob
ON THE COMMUNITY
"There are families here from everywhere. Our nearest neighbors are from Lakewood and University Park. And it turned out we have more mutual friends and connections than we could ever imagine." – Kate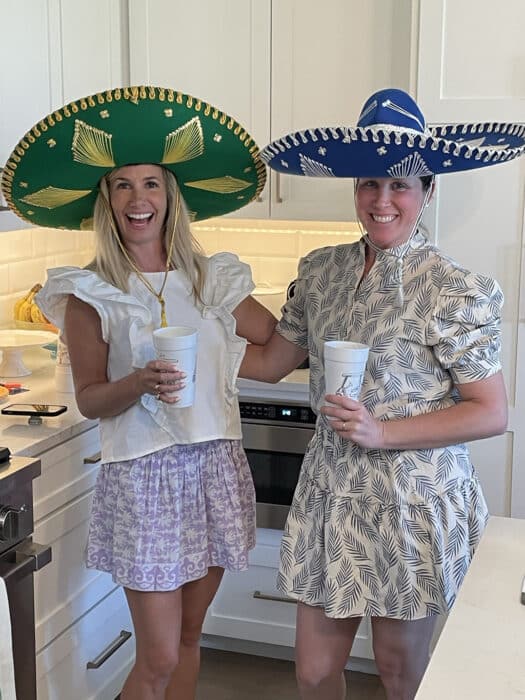 ON ENTERTAINING
"We love entertaining. And the purpose is to have fun with friends and family. We don't have the most sprawling lake home here, but we have eight bunk beds, two twin beds, and a guest room with a king. So come! There's plenty of space. The more the merrier" – Kate
ON POOLSIDE FARE
"The food here is awesome. Everything on Chef Jeff's menu is great. We'll have lunch – and if we feel like being lazy about dinner, we'll just order before they close up and take it home." – Rob
ON WHAT LAKES THEIR DAY
"We're into our Mahjong and pickleball, of course. Wherever you are, you just make friends. People here are friendly and outgoing. They're genuinely interested in getting to know you, how you got here, and where you're from." – Kate
Special thanks to Martha and Nellie of "The Bubble Lounge" and special guests Kiki, Rob, and Kate. To hear more from the interview, stream this episode of "The Bubble Lounge".