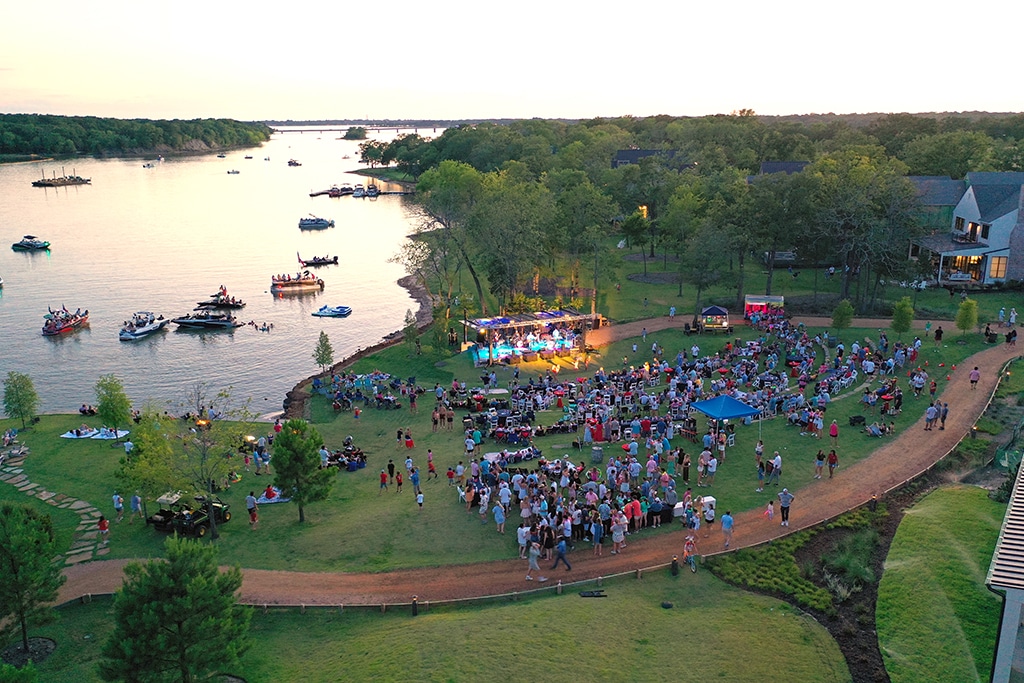 Get ready to see some new faces around the lake this summer! We welcomed our first group of Long Cove interns in 2021 and the program has continued to grow. This season, we're excited to welcome five new additions to the Long Cove team. Be sure to say "howdy" when you see them around.
MEET SAMUEL
Samuel grew up just down the road in Athens, Texas. He's a junior at Texas A&M University, studying Recreation, Parks, and Tourism Sciences. And his hobbies include tennis and pickleball, so we know he'll fit right in. Samuel would like to have a career in the hospitality and tourism industry. We think Long Cove is the perfect place to start!
MEET PAYTON
Born and raised in the Lone Star State, Payton grew up attending weddings with her father who is an officiant. This led to a dream of owning her own country club and hosting special events. And now, she's a Hospitality Management major at the University of North Texas. In her downtime, Payton likes to play bartender for friends, sing and explore Fort Worth.
MEET BROOKE
Brooke's an Entrepreneurship and Innovation major at Texas Christian University. She's working on her own company in the health and wellness sector and has been investing in long-term stocks since she was 16. When she's not hitting the books or learning to swing trade, she enjoys ballet, Pilates, and hot yoga. She also loves to cook healthy meals, so hit her up for a recipe!
MEET HILDA
Go Mean Green! Hilda just finished her first year as a Hospitality Management major at the University of North Texas. She hopes to run her own bed and breakfast someday. And when she's not spending time with her four siblings or babysitting her 2-year-old niece, she likes to kick back with a book or binge-watch TV.
MEET AIDEN
Coming to us from Virginia Tech, Aiden is a Hospitality and Tourism Management major going into his junior year. He got his start in food and beverage as a Team Leader at Chick-fil-A. And he was recently named the 2023-24 Vice President for Virginia Tech's Hospitality Management Association. Congrats to Aiden on this big accomplishment!