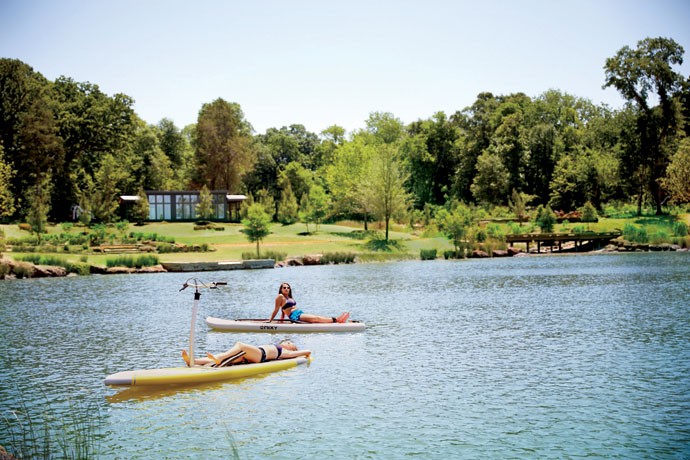 They say life's good, but it's better at the lake. We like to think life's best at Long Cove.
Weekend retreats are ah-mazing year-round. But there's nothing better than a long weekend at the lake in the heat of summer. The sun's shining, prime time's on deck, and we're gearing up for an unforgettable season with family, friends, and fellow Longcovians.
It's gonna be good—and we don't want anyone to miss out. So say no to FOMO and come see for yourself why Long Cove's kind of a big deal.
We've got several options for fuss-free lake home living, including existing builds that could be yours before Long Cove's annual Memorial Day bash.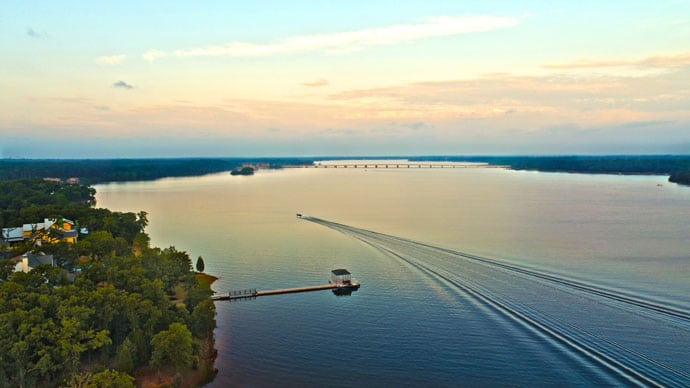 Our newest neighborhood, Henderson Bay features a 40-acre park and cove with amazing views of Cedar Creek Lake and Hennybay Bridge. Lakefront homesites, accommodating homes from 3,000 to 6,000 square feet, start at $455 K and feature mature trees, lush landscaping, and easy access to community docks, running trails, and family-friendly activity areas.
For turnkey living with sunset views, it doesn't get any better than Henderson Bay's Harbor Front Townhomes. Designed by architect John Boyd and constructed by builder Robert Elliott, the contemporary two-story townhomes range from 2,422 to 3,198 square feet, and start at $695 K. The spaces are light, bright, and airy, featuring a modern aesthetic and gorgeous finishes.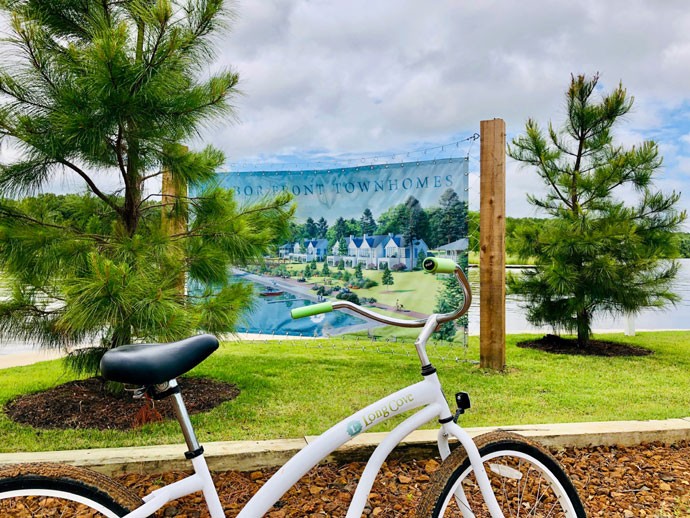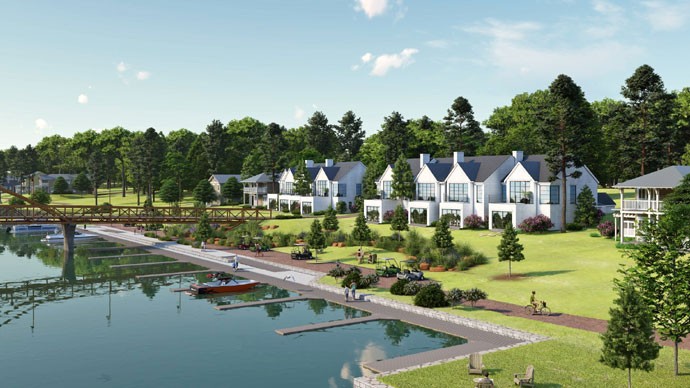 North Shore neighborhood is another gem with its open-water views and insta-worthy sunsets. Near hiking and biking trails, Henderson Harbor, and Thistle Never Dhu, our 84,000-square-foot putting green, the location can't be beat.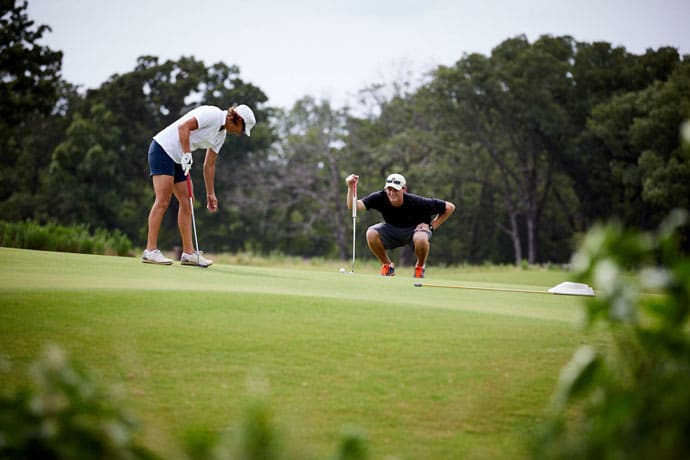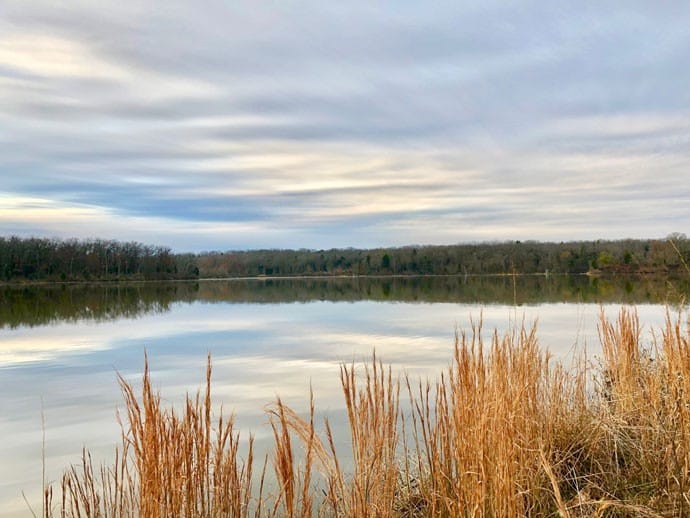 Should you decide to build in either neighborhood, we'll connect you with top-notch Dallas-based architects and builders to ensure the process is seamless.
In the market for immediate gratification? See our list of available lake homes.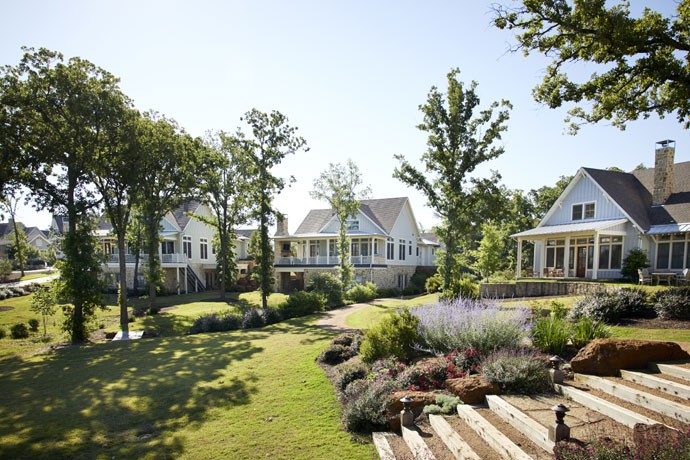 Contact the sales office for particulars. And remember, should you decide to buy, you can stay at Camp Long Cove while you build. Campers have access to Long Cove's amenities—the Lake Club, driving range, 9-hole-course, putting green, and more—and special events. (Check the calendar here.)
Shandi and Kiki in the sales office would love to show you around. Please set up your tour by calling (214) 220-4924 or emailing info@longcovetx.com.