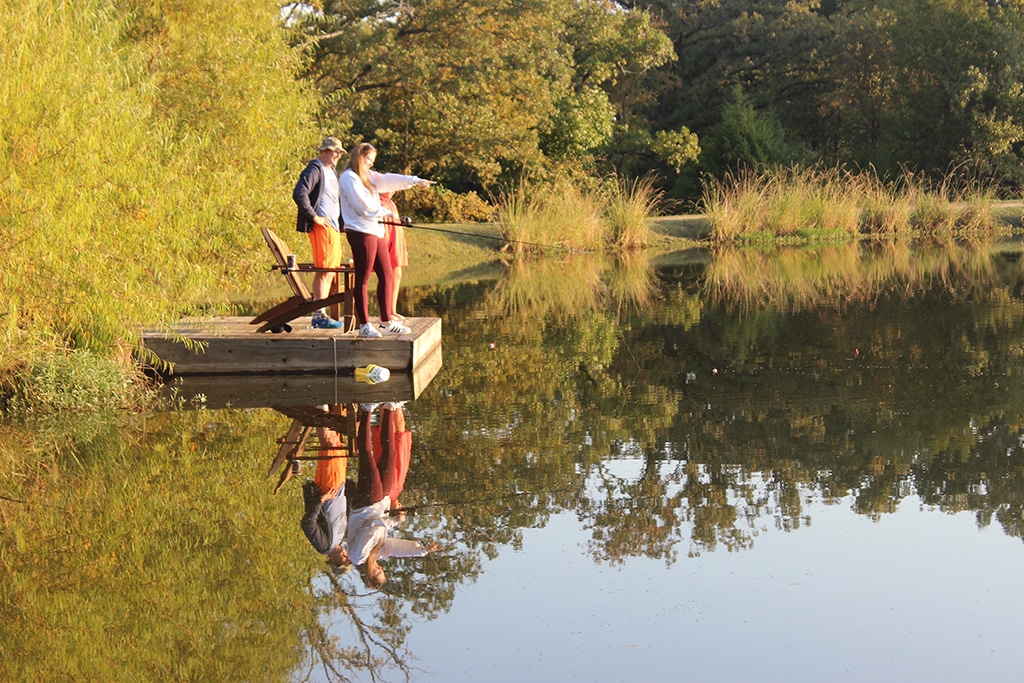 If you aren't hooked on fishing, you will be soon! We have big plans to make fishing at Long Cove better than ever and are excited to share what's in store.
To improve quality and quantity of fish in all stocked ponds, our resident expert, marina manager Tony Melton, is leading efforts to create Long Cove's very own fishery. Magnolia Fisheries, the only locally owned pond and lake management company in Dallas-Fort Worth, has been brought on to analyze and manage Long Cove's ponds.
The end goal, Tony says, is to create a genuine fish habitat that Long Cove can be proud of — and more importantly — to create even more ways for Longcovians to enjoy their time and create memories.
Preparations began last spring with the removal of vegetation and algae that can impede the growth of healthy vegetation. A fish and wildlife biologist tested the water to ensure the climate supports optimal growth for fish. And this month, biologists will survey all stocked ponds by counting fish and assessing their size and health.
Eventually, Wilbur's Pond (named after the "Charlotte's Webb" character, in case you didn't know!) will serve as a haven for large bass. Tony and team are exploring the possibility of designating one pond as non-bass and stocking it with other species.
It's a big undertaking! But we're off to a strong start. Tony will be on-hand at the Fishing Clinic on October 23. Come say hello — and be sure to ask him about the new Long Cove Fishing Club!