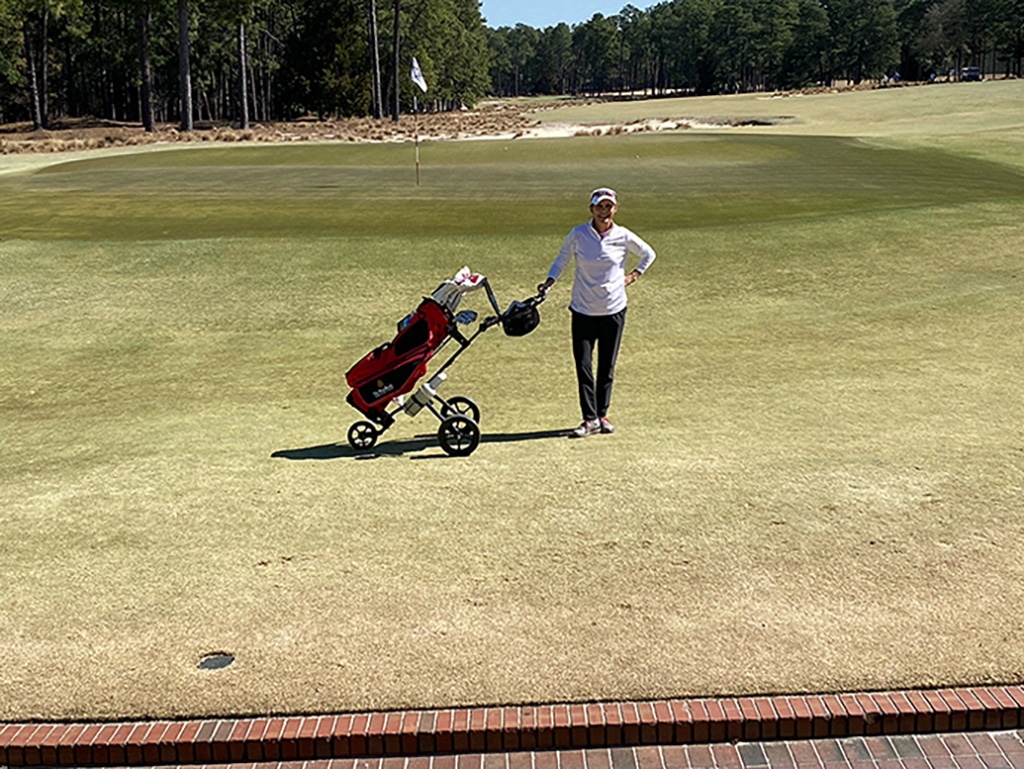 In 2019, Long Cove homeowner Karen Northcutt inspired us all with tales of her 11-day trek to Everest Base Camp. A longtime hiker, she completed the 80-mile trek to raise funds for Clean Water Climbs, which repairs water wells in Malawi. Suffice to say, even the craziness of the past year couldn't keep this Longcovian from crushing goals. Except this time, she's flexing her skills on the golf course.
Last month, Karen added to her ever-growing list of accomplishments with a 7th place finish in the PGA National Club Championship in Pinehurst, North Carolina. (Seriously, how does she do it?!) We caught up with Karen to chat about the experience and give her a big Long Cove congrats. Be sure to give her your best next time you see her on The Proving Grounds—and check out that swing to learn a thing or two.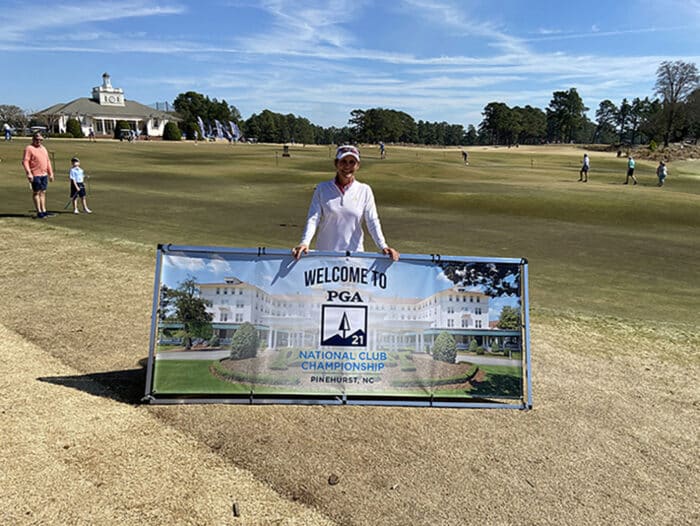 When did you decide to play golf competitively?
I've been playing for about 15 years and got off to a slow start, but I'm naturally competitive with myself. It's been a journey, for sure! I won my club championship and senior club championship last fall, which qualified me to play in the PGA National Club Championship.
What was the experience in Pinehurst like?
It was so much fun. There were players from all over the country. I ended up 7th in the senior division and was happy for a top ten finish.
Were there any unexpected challenges?
We played three courses that were still in so-so shape from winter, so it was a challenge but a lot of fun. I didn't play very well on the third day but hung in there. It was also the first time PGA sponsored this championship with TaylorMade and they did a great job. The only negative was the pace of play. One six-hour round took two days. It made it hard to stay focused.
What's next?
I love learning about my swing and competing in hopes of continuing to improve. I have my eyes set on qualifying for the USGA Senior Amateur Championship again this summer. I love the golf community and being an ambassador for golf. It's a game you can never win, so you might as well enjoy the journey.