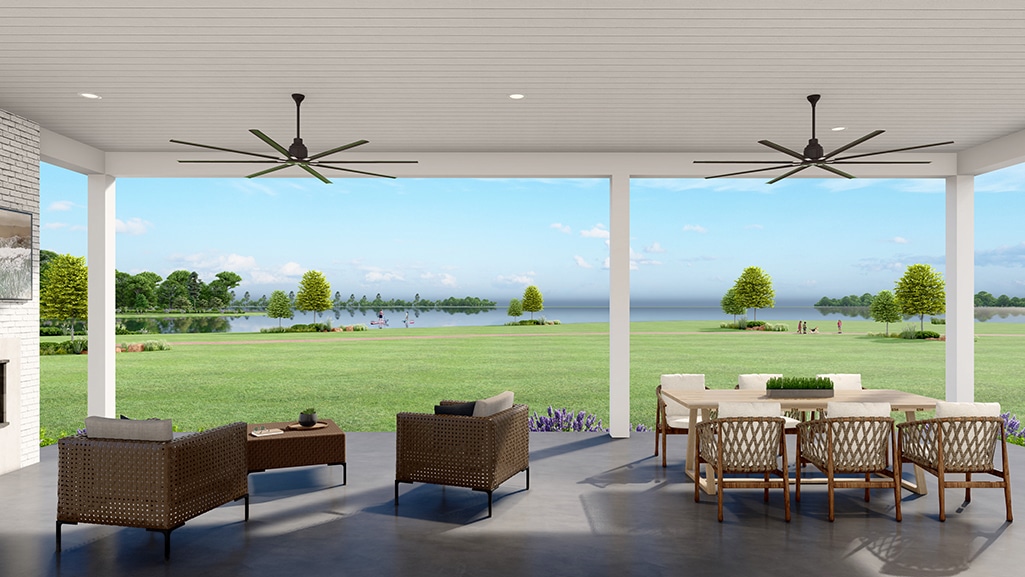 Located in Eastport neighborhood, our new Coastal Homes offer a modern take on Dutch-Caribbean resort homes with architectural styles similar to Florida's beloved Rosemary Beach. Open floorplans, generous porches, open-water views, and luxe touches in every square foot—all just an hourish from Dallas.
John Boyd & Associates has created three complete architectural plans to choose from. And with Robert Elliott Custom Homes teed up as builder, you could be kicking back on your deck in practically no time.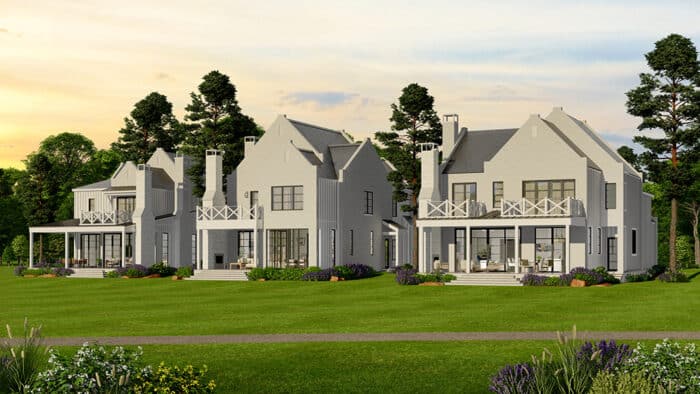 Floorplans include the Osprey, Pelican, and Seagull. All three offer gorgeous open water views and easy access to Eastport's new 5-acre Bluegill Pond, Treehouse Adventure Park, and heated pool.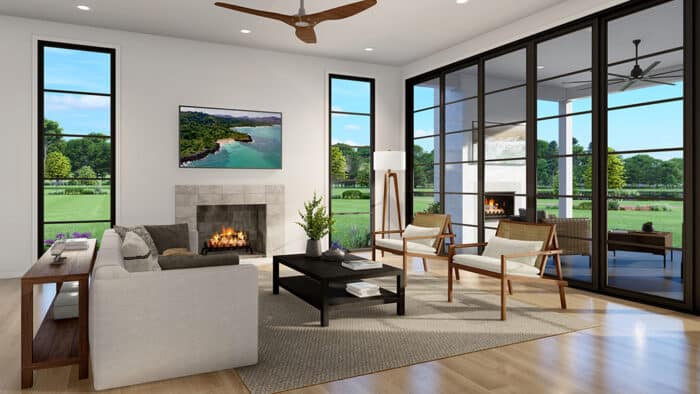 The Osprey clocks in at 4,805 total square feet, including 3 bedrooms, 1 bunkroom, 5 full baths, and 1 powder room. The lower floor features a lakeside porch off a sprawling master. Upstairs you'll find another master, a spacious bunkroom, an upper balcony, and game room – perfect for entertaining.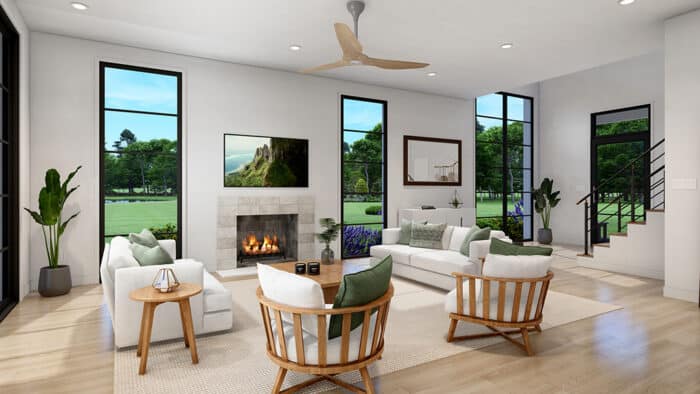 Like the Osprey, the Pelican is light, bright, and airy with an open kitchen and family room. Toast to summer on the lakeside porch, host a family game night in the upstairs bonus room, and then call it a night in one of two masters. This option features 4,831 total square feet, which includes 3 bedrooms, 1 bunkroom, 4 full baths, and 1 powder room.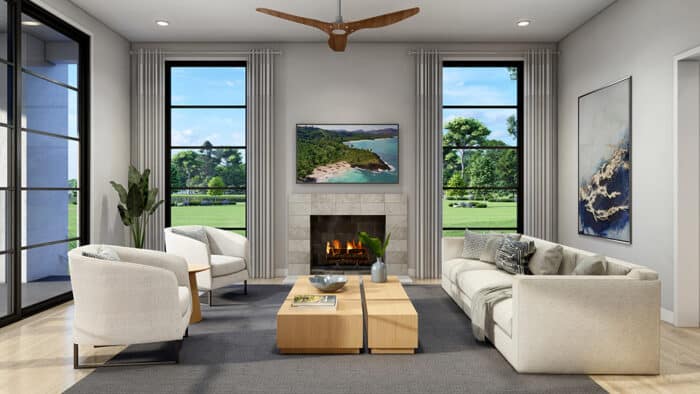 And last but not least is the Seagull. Wake up to coffee and open water views from the porch, spend the day playing in your 1200 acre backyard, and then recap the day by a patio fireplace. The Seagull totals 4,654 square feet of serene lake living, including a spacious family room on the lower floor and two masters, a game room, bunkroom, and double balcony on the upper floor.
So only one question remains: Are you an Osprey, a Pelican, or a Seagull?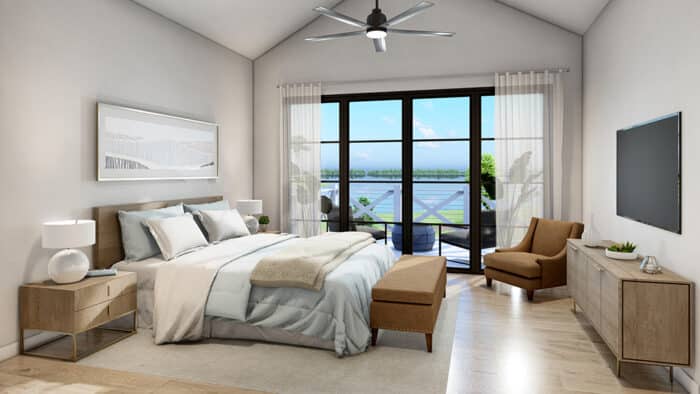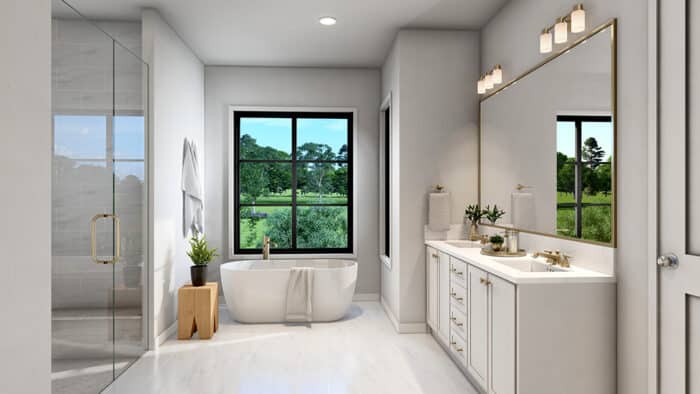 Reach out to the home team to talk through the options and how you can get into your Long Cove Coastal Home in record time. Contact Tommy, Kiki, and Josh with Long Cove Realty at 214.220.4924 or Info@LongCoveTX.com.