Waking up at Long Cove is a beautiful thing.
Your second cup of coffee on the porch. Kids getting a jump on the day, fishing off the docks. Yoga on the Play Field. Swallowtails fluttering around the butterfly bushes. Joggers hitting the trails at conversation pace. A family packing up the tubes for a morning run on the lake.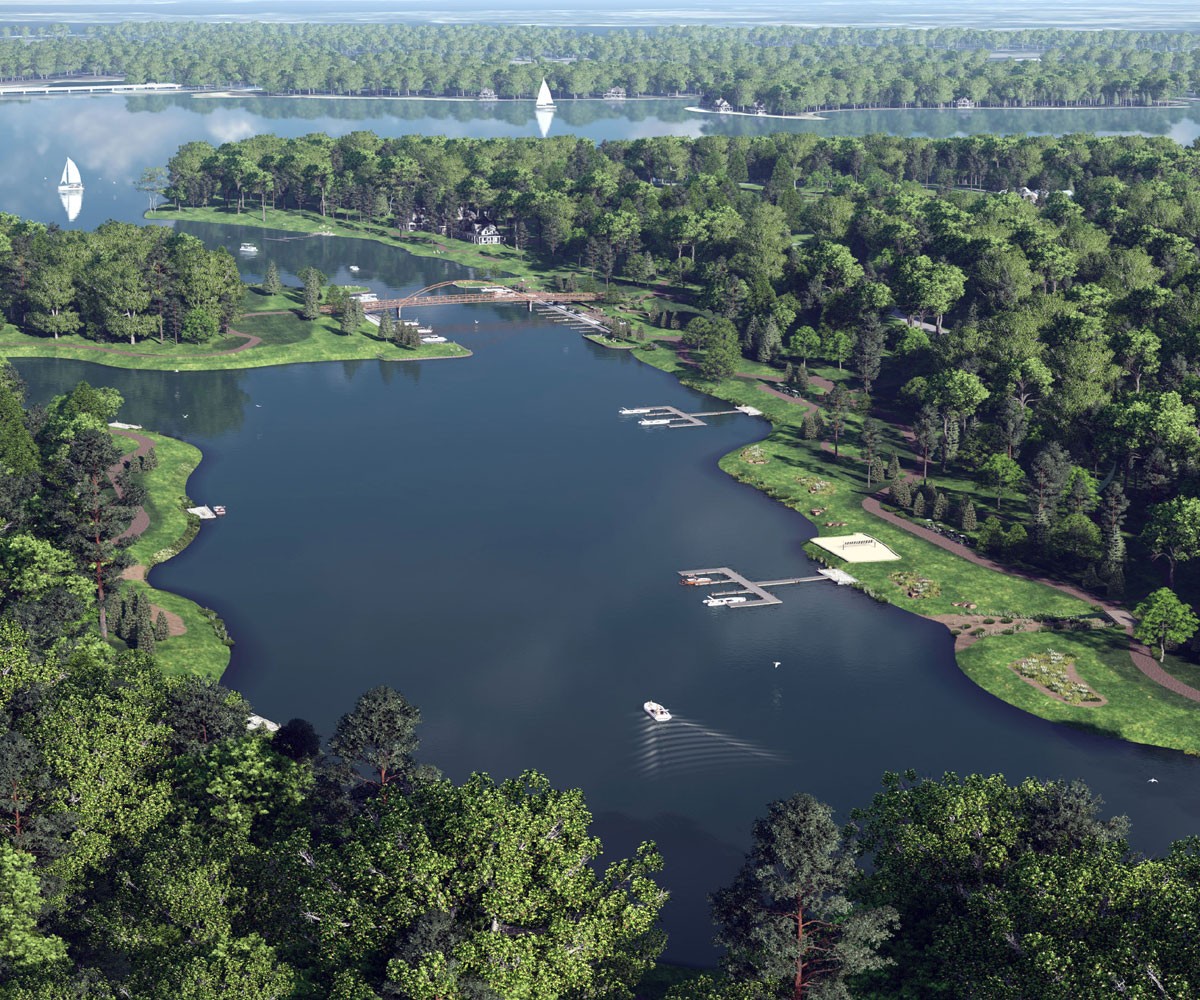 Henderson Bay
Relax. We've made it easy to build the perfect lake home.
New at Henderson Bay – Harbor Front Homes and Lake Home-Lot Packages, featuring contemporary designs by Robert Elliott Custom Homes and Stocker Hoesterey Montenegro Architects. Our newest neighborhood, Henderson Bay is a 40-acre park and cove with gorgeous views of the lake and Hennybay bridge, with lakefront property available, and easy access to the new harbor, running trails and activity areas from kayaking to beach volleyball.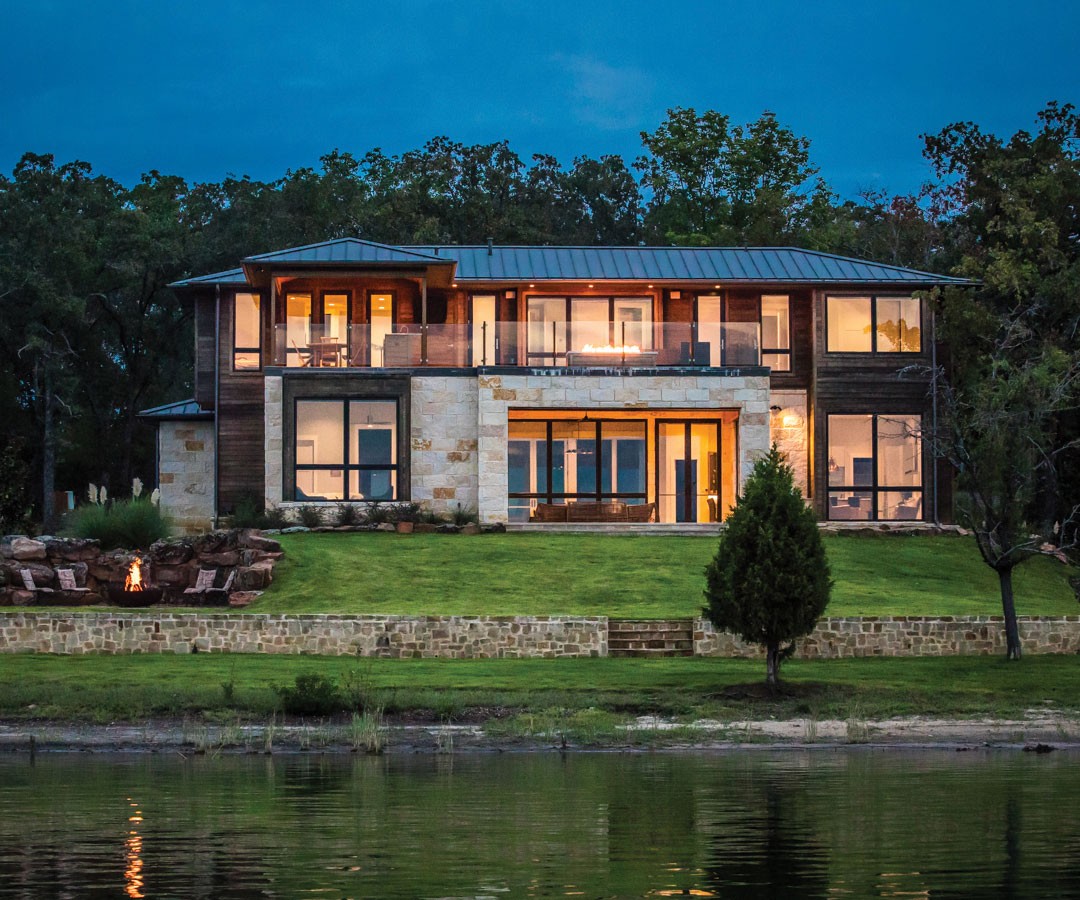 Custom Homes & Home Sites
Lush landscaping, mature trees, rolling lawns and gorgeous views of Cedar Creek Lake characterize the lakefront property and home sites at Long Cove. You are free to choose your own builder and we also offer Lake Home Packages that simplify the process. As a home owner at Long Cove, you have open access to our community docks, which are built and maintained by us.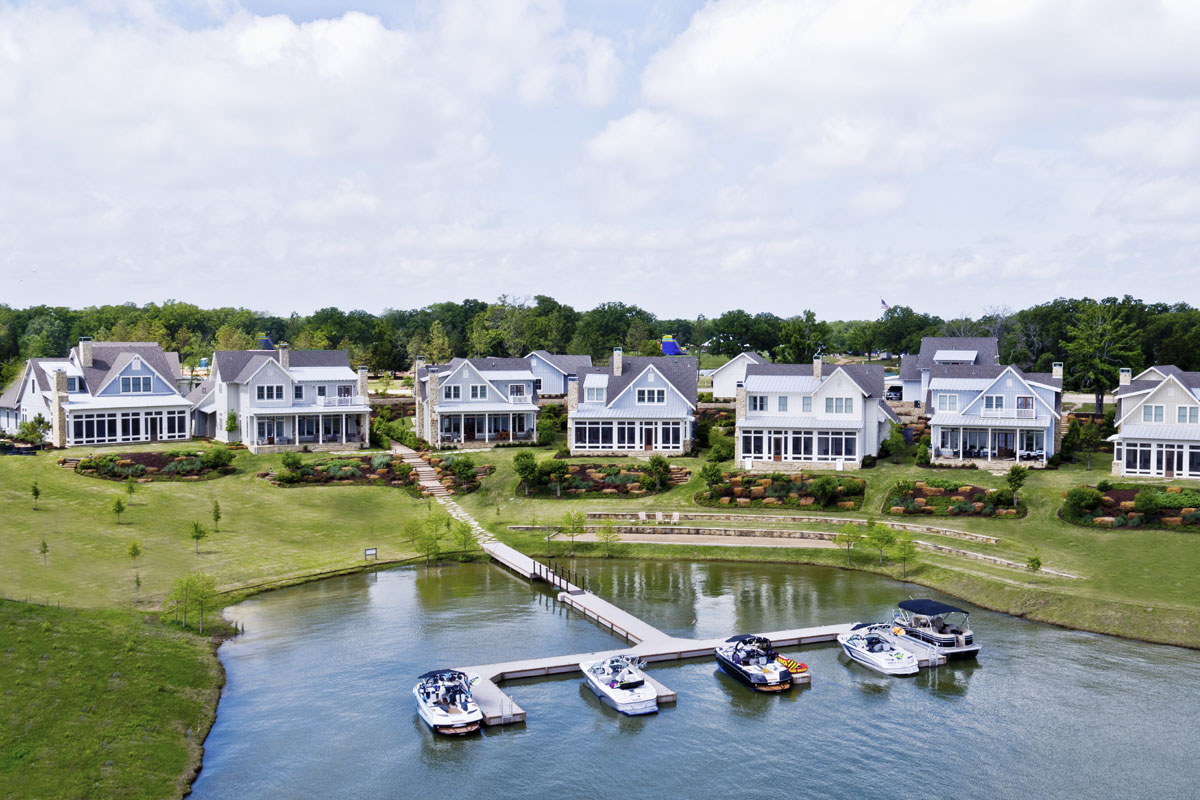 Neighborhoods
Dodd's Landing, shown above, is a mix of cottages and newly added custom homes with a variety of architectural styles. Founders Row is the center of activity, where you'll find the pool, Play Field, sand beach and Tennis Court. Our other neighborhoods are; Dodd's Point, West Point, North Shore and Henderson Bay. To find out more about each neighborhood, click below.
Learn More